7 Shopify Development Services for Your Online Store
Using Shopify development services when establishing a store helps to positively transform and improve it. With the sphere of eCommerce constantly developing, it is important to know and understand which development solutions can help your online business. While Shopify is one of the most widespread platforms for online shops, many merchants use it to sell their products and attract customers. However, without properly performed development services, it is nearly impossible to benefit from using this CMS. That's why regardless of experience, every online store owner needs to know more about such services.

In today's post, we will talk about various development services for your store. You'll learn how using them may impact your business. From UX design to SEO and inventory management, there's a lot to explore when it comes to diverse Shopify development solutions. We'll take a look at each of the services that modern online stores require. Whether it's about working on your website's functionality or migrating it to a new Shopify installation, there's always something to learn. But before we go into any further detail about each of these services, let's talk more about what you can expect from them.
Shopify Development Services
The variety of Shopify development services is quite impressive. While not all of them are connected directly to working on your store's code or features, they certainly provide unmatched advantages. From design to online marketing and promotion, there are a lot of solutions you need to know about. Each of them ensures that your store is performing at the peak of its potential. Additionally, understanding how each of these services works will help you discover the way to benefit from improving your store's performance. These are the key services you can use to improve your store:
UX design;
App development;
Store migration;
Order & inventory management;
Brand strategy development;
SEO & SEM;
Digital marketing strategy & execution.
Each of these solutions improves your store at different stages of its development. Besides, using these solutions appropriately helps you to uncover your store's potential. It will help you to adapt on time to the challenges you may face as a Shopify merchant and eCommerce business owner. Moreover, working with experts in Shopify will help you get the most out of your store's performance, design, and online marketing capabilities. In return, your eCommerce business will be attractive to both your potential customers and partners. This way you can open new paths for the store's development and growth.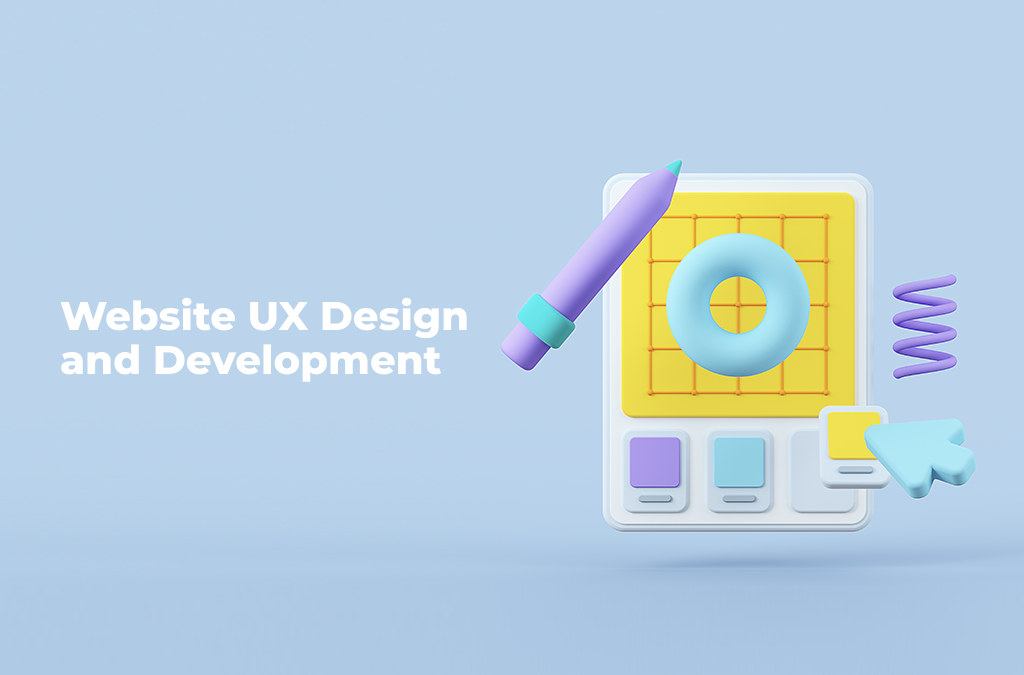 Website UX Design and Development
UX design and development are two of the main pillars when it comes to establishing any kind of website. The sites of the eCommerce niche are not an exception. Online shop of any complexity requires a properly designed storefront. Creating a proper user experience often defines the future success of a store. That's why many merchants hire professional UX designers. They can craft a unique customer journey reflecting the buyers' needs. Also, with a well-designed store interface you can increase the number of regular buyers. With these Shopify development services, you can deliver a positive experience on your site. This will guide your visitors to buy the product they need.

As for web development, it is also an important part of any website creation process. A properly built eCommerce site requires certain expertise. While some stores may go for developing from scratch, most new stores rely on block-based technology. It allows their owners to build an efficient website without spending too much on development services. However, many agencies nowadays provide services specifically for Shopify-based websites. It is possible to build an eCommerce store without applying a lot of coding. Still, using the services of professional web developers is recommended. This is especially true if you want to create an impressive website that meets all needs of your customers.
App Development
Shopify is a multifaceted platform. One of its advantages over other eCommerce CMS is its app store. Applications built for this CMS extend and improve its functionality. With professionally developed apps, any store can enhance a range of aspects. They vary from increasing sales to supporting an online marketing strategy. Simply put, apps can help you with dozens of tasks. For that reason, every Shopify store needs an official integration of these applications. While Shopify is a user-friendly platform, it also allows anyone to develop their apps. It is recommended to have apps with seamless integration into your store's workflow. No wonder the usage of Shopify development services for apps is more than necessary nowadays. These solutions can help you with:
Extension of your store's functionality;
Increasing your productivity;
Automating routine processes;
Integrating third-party services;
Securing your store and its customers.
These are just a small part of the tasks for app development to can solve. While there are lots of ready-made solutions available on a both free and paid basis, developing a unique app intended just for your store can boost your store's potential. From maintaining your website to scaling the online shop and providing new features, applications for this eCommerce platform can change the way your store is perceived. Whether you're interested in digital marketing or multichannel product promotion, modern Shopify solutions can open new horizons and possibilities for your store.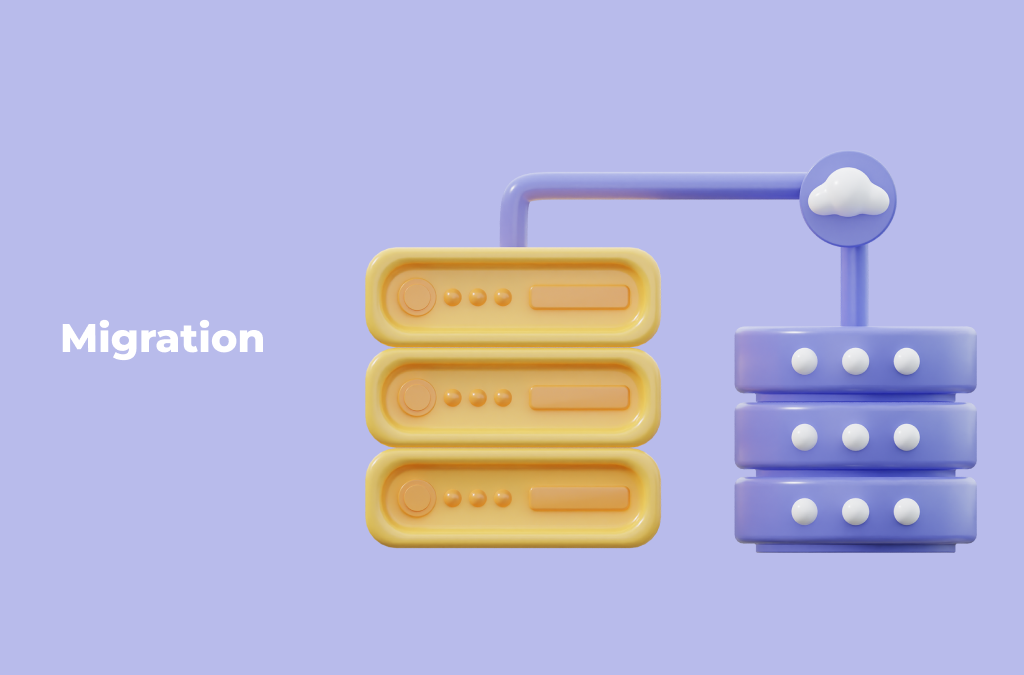 Migration as One of Shopify Development Services
Migration to a new platform or hosting often seems a very complex and responsible task. You may already have a well-established online store. However, if you want to take advantage of Shopify's features, using migration services is a must. A qualified team of eCommerce professionals in eCommerce migration will preserve everything you've worked on. Many companies providing these Shopify development services also ensure that your store is fully operational on the new platform. Trustworthy experts are always ready to provide you with consultations regarding the new and updated functionality of the biggest eCommerce platform.
In addition to that, migration services often deal with important data. For reputable stores, it is highly necessary to transfer all content and store structure as accurately as possible. For that reason, many eCommerce companies, entrust their data to experienced migration service providers. Moreover, the innovative features and reliable payment system of Shopify will be an outstanding choice that both you and your customers will appreciate.
Order & Inventory Management
Managing the store's inventory is one of the most responsible tasks a storeowner can face. While Shopify development services allow you to automate some processes when it comes to inventory & order management, there are always some extra improvements to be made. The platform's inventory system is great for organizing your products. You can also provide them with unique characteristics. This, in its turn, will allow your customers to easily find anything they need. It can be done with various filters, tags, and categories. However, due to a constantly increasing inventory, some shops may require extra assistance. It involves the management of both orders and product catalogs.
Most stores nowadays benefit from using specific solutions that simplify this procedure. Inventory management apps such as SKUSavvy and Sellbrite allow you to take care of your warehouse and orders at your shop. Moreover, these solutions are designed with Shopify stores in mind. With a friendly UI and a reliable approach to product management, these and other apps can fully replace whole departments and outsourced specialists. Thus, by applying any of the available inventory management solutions you can save a lot while also making a significant upgrade to your store.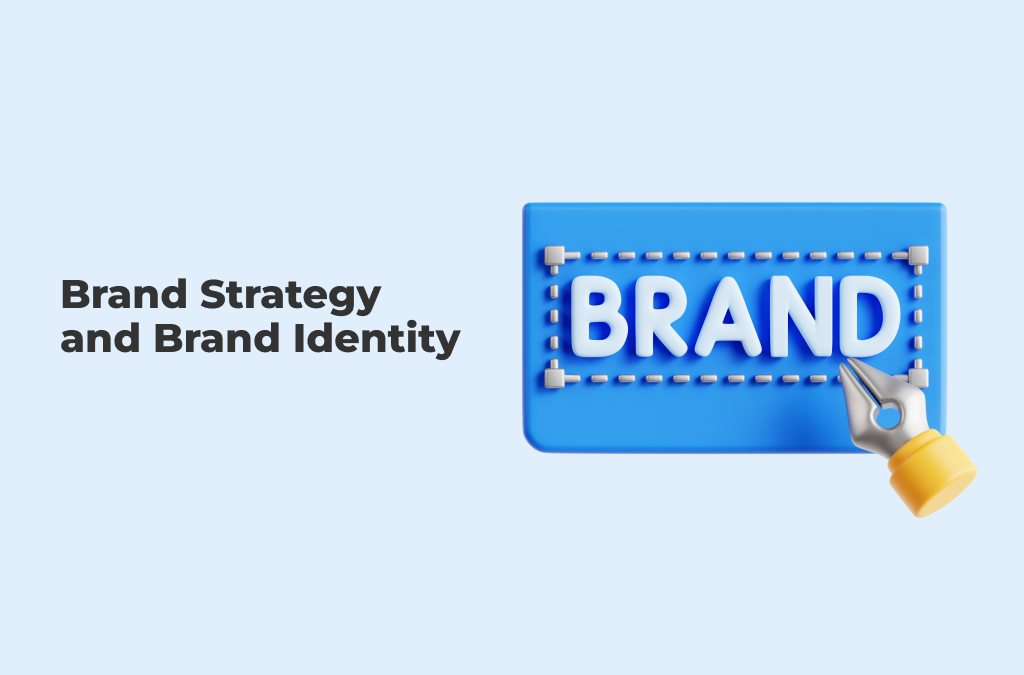 Brand Strategy and Brand Identity
Brand identity can give your business an outstanding advantage over your competitors. The brand's image often defines the success of your company. That's why it is so important to constantly work on your brand strategy. A properly created brand can help you connect with customers and appeal to them easily. Moreover, it influences your store's reputation. There are multiple ways to integrate your brand strategy into the business. They include creating a recognizable logo and applying colors that associate with your brand. To choose the right one, it is recommended to use the Shopify development services of branding agencies. Their qualified experts will assist you with a complex and effective strategy. It will positively influence your reputation. As a result, you will succeed in:
Improving word-of-mouth marketing;
Standing out from competing companies;
Increasing customer loyalty;
Boosting your sales across multiple channels.
In addition to that, using brand identity solutions also enhances your marketing campaign. It caters to your target audience's needs. Creating a proper branding strategy involves several different tasks. They range from choosing the color palette to providing specific fonts and product design concepts. Moreover, working with branding agencies will help you shape your brand's mission. This way you can also improve your business values, goals, and corporate guidelines. Their services will be useful in changing your brand's name and looks. Branding specialists can also promote your store outside of the online space.
SEO/SEM
One of the primary marketing services for eCommerce is SEO and SEM solutions. While they may appear to be similar, there is a notable difference between these Shopify development services. Search engine optimization is aimed at increasing your position in organic search results. These services improve the visibility of your store. They influence your rank on the biggest search engines, such as Google or Bing. By optimizing your eCommerce website, you can increase relevant organic traffic. This leads to not just higher sales but also better discoverability. As a result, you can attract more customers that are genuinely interested in your products. Moreover, you won't have to spend a lot on your marketing campaign.
Search engine marketing does slightly the opposite thing. It also helps your website achieve the top positions on search engine result pages. However, this task is performed using paid advertising. Using pay-per-click ads, you can get attract more potential customers. For example, they will see your store's link and short description. Depending on the desired search intent and your target audience, you can configure these advertisements to fit your goals. However, both SEO & SEM can be performed by trained and experienced specialists. Even if you have used some of these techniques before for your store, to get the best results it is advised to use top-rated marketing & optimization solutions for your store to be profitable and discoverable.
Digital Marketing Strategy and Execution
Finally, we'd like to discuss the importance of a digital marketing strategy for your store. Growing an eCommerce business online requires planning and strategic thinking. The smartest way to advertise it is to apply a digital marketing strategy combined with Shopify development services. It is closely connected with creating roadmaps for various marketing spheres. This type of promotion combines several spheres that can help you advertise your business in lots of ways. This includes such methods as:
Social media marketing;
Search engine optimization;
Email marketing;
Conversion rate optimization;
Affiliate marketing etc.
These parts of a digital marketing strategy correspond with the diverse tasks of your store. By working with marketing consultants, you can update your strategy depending on your business goals. From planning to getting the results, marketing agencies will be ready to support you. Additionally, they will guide you and help you to correct and improve your campaign. It is done according to the current situation in your business sphere. The interests of your customers are also considered. By combining the knowledge of digital marketing with your vision and goals, your store can achieve the necessary growth and build brand awareness quickly and efficiently.
Conclusion
We hope this guide on Shopify development services has helped you understand how useful this platform may be. From apps to SEO, the #1 eCommerce CMS provides a wide range of possibilities. You may want to build a feature-rich store or transfer an already existing one. Whatever it is, the services reviewed in this post can fully transform your business. By partnering with trustworthy service providers, you can ensure the growth of your company. You'll also attract new customers, and achieve new heights. With Shopify, you can get a chance to fully explore your store's potential.
For more articles about eCommerce, design, and online marketing, we invite you to visit our blog. The authors of Zemez regularly publish new interesting guides and reviews on a variety of topics. From keyword mapping techniques to staff augmentation, there is always something to read on our website. We also provide a wide range of ready-made themes for Shopify. And with our services, you can supercharge your store and make it stand out like never before. For those of you who prefer getting updates from social networks, we recommend following us on Facebook and Instagram. At Zemez, we do our best to deliver the latest news and top-notch solutions from the world of eCommerce to you.