Turning Point as a Path to Improvement
2022 was a watershed for Ukrainian businessmen, big companies and ordinary workers. The war in Ukraine has shaken the Zemez team's morale considerably. After all, all the team employees are Ukrainians. But we did not give up! During this hard period we were creating unique projects. Moreover, we made many updates and improvements, and helped hundreds of businessmen to create better online businesses and become successful. Furthermore, our themes, such as Vendy, Roxxe, Delori, and many others, have been a blast to discover in 2022. Moreover, Shopify themes straight from the bomb shelter were created. And despite the challenges and successes, our team strives to do better. Therefore, we have decided to become your assistants at this critical juncture. Now we are becoming Shopify expert!

Who are Shopify Experts?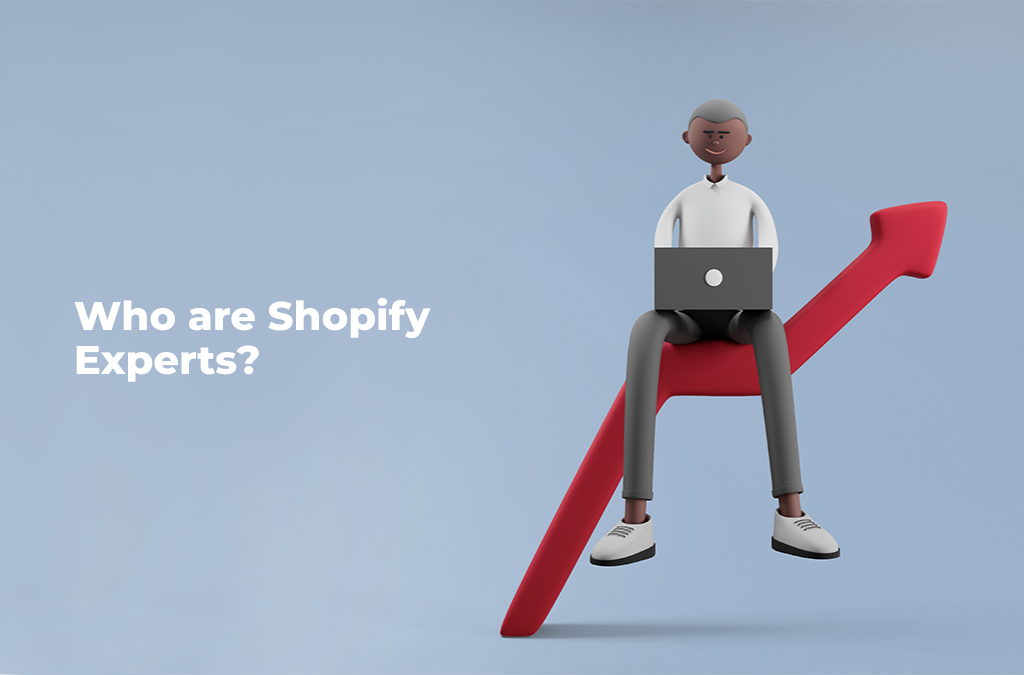 Shopify is a unique and easy-to-use online business platform. Every year the number of Shopify users increases. For the year 2022, more than 100,000 users have chosen the platform. This is an impressive indicator that Shopify 2023 will show even more possibilities and will undoubtedly surprise you.
After analysing customer needs and problems, the Zemez team decided to be more than just a producer of unique templates. But also decided to becoming Shopify expert. So that you, our dear businessmen, always have the opportunity to get quality help.
But who are Shopify expert?
It's a team of experts in different categories who know the Shopify platform like the back of their hand. Moreover, these experts exist to help business start-up users to start online businesses from scratch. They also help already successful Shopify shops to grow and become better. The Shopify experts are:
web developers;
designers;
marketers;
support team;
SEO specialists;
copywriters.
It's all about us, the professional Zemez team!

The Process of Becoming a Shopify Expert by Zemez
The process of becoming a Shopify expert for our team has been a long and interesting one.
For more than 13 years, our experts have been creating unique and creative Shopify themes. The pioneer of the fascinating world of Shopify on our team is Mykola. He was the first to learn about all the benefits of this platform. And now Mykola is a super specialist with a lot of experience. Here's what he says about his work with Shopify: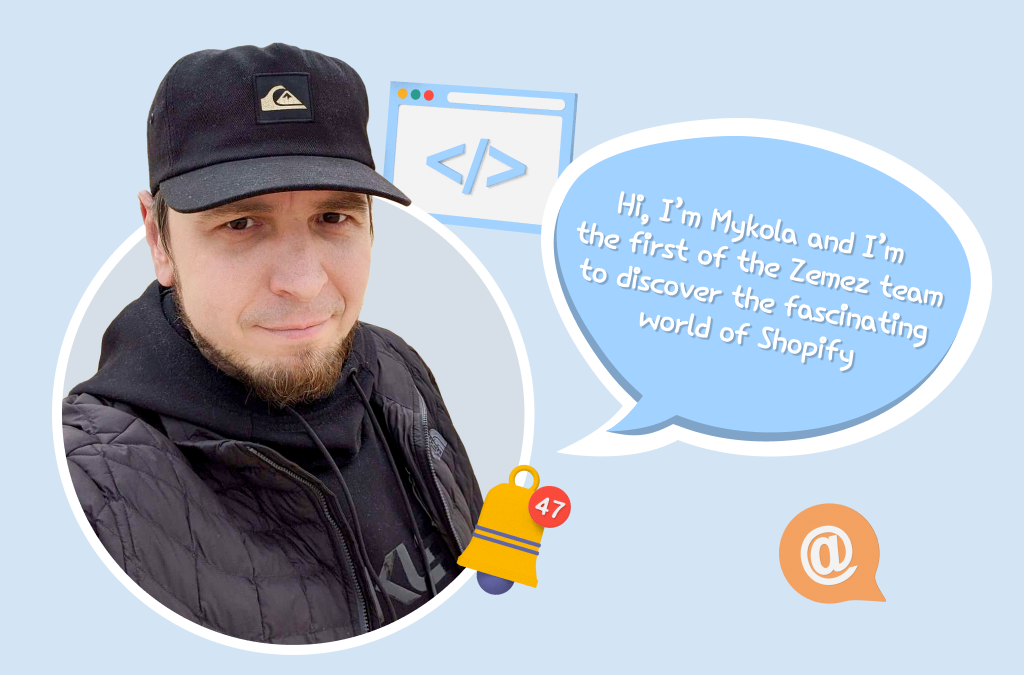 Why did you start working with Shopify?
After attending the courses organized by TemplateMonster and after 3 months of work in the HTML department I was allocated.
After that, we were gathering coders for different products and the planets were aligned I got into Shopify department and I never felt sorry about it.
How many Shopify themes have you created?
Approximately 142 templates.
What does Shopify mean for you?
Part of our lives is work, and my work is Shopify. Shopify is part of my life!
I still find it interesting after working with the platform for many years. I like to see how the platform and the company develop and how the functionality expands and innovations are made.
Which theme are you most proud of?
Is Shopify complicated or easy?
Shopify is both complicated and easy. Not always understandable, but very interesting. Every day I discover new things about this platform. And I like that despite my extensive experience with Shopify, I am still very interested in working with it.
Our Performance
Our first theme was So cloth. At the time, we had little experience. But we tried to create a quality and creative product. This theme was quickly gaining popularity and was in demand. In addition to this, the specialists decided to improve themselves completely in the Shopify field. So they actively began to develop their programming and design skills.
As a result, our Shopify templates are the sales leaders on Envato best Shopify store themes. We are particularly proud of these themes:
These and many other themes are indicators of the professionalism of our specialists.
Professional developers have studied the platform down to the last detail. Talented designers have chosen a unique style that best highlights the platform's functionalities. Creative copywriters have written more than 1,000 descriptions for themes based on Shopify, learning new information about it each time. The support team spent days and nights researching a large amount of literature, articles, and tutorials on the topic. Each of us has worked hard to become a truly professional expert. And to always help you with any complex issue.
Moreover, in spite of our extensive experience, we improve our knowledge and skills in the Shopify sphere every day.
​​Are Shopify Experts Worth It?
Although Shopify already includes powerful features for building an eCommerce site, it has features that many fail to handle. Therefore, sometimes you need more of a professional approach to running Shopify. You need it to develop and improve your conversion rates. Or to expand your digital marketing efforts. That's why we are becoming Shopify experts. Because we want you to take full advantage of the platform!
With the experience and knowledge that the experts have, you can improve your business in just a few steps. After all, you can get help with any technical queries and problems. And also on issues of integration with advertising, design, and so on.
The experts can implement everything you need for the best online business. They personalize the shop theme, redesign the homepage, add and remove features and are sure to support you with any questions.
Moreover, professional experts have their secret ways to help you avoid mistakes when working in Shopify. By taking advantage of our expertise, you will enter the world of e-commerce with confidence.
Zemez Provides the Best Shopify Development Services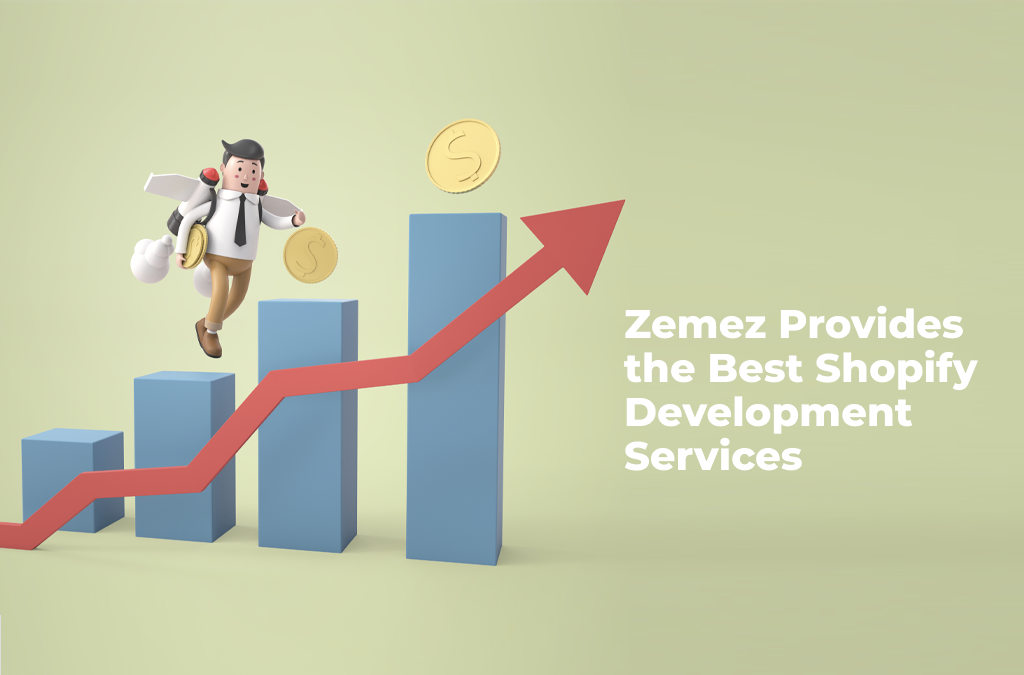 In becoming Shopify experts, the experts at Zemez have mastered a lot of technical knowledge and skills. Therefore, we can offer the best services for you and your Shopify-based online shop.
Dynamic sections for Pages (light version). Thanks to the professionalism of our developers, in just a few clicks your online shop will be equipped with modern content that will delight your customers. And customising any custom page on your website is done using one of the best Sections Everywhere page builders.
Installation & Setup service. Our qualified team will install the Shopify theme from the start and do it in the shortest possible time. Moreover, the experts will customise it according to your brand and monitor all the important points for a flawless website.
Ready-to-use Shopify( *optional feature). By purchasing this offer, you can get rid of tasks that require some knowledge and experience in programming. Our specialists will create your website quickly and professionally. As a result, you will get a fully working and 100% ready-to-use online shop, corresponding to your business ideas.
Media Design for Storefront page. Creative designers will perfectly highlight the uniqueness of the Shopify theme. The result is a complete set of media for your storefront. This variety of high-quality, bespoke images will help you become the best among your competitors. Furthermore, it will give your eCommerce business a great start and make your website more robust.
All-in-one offer. It's a complete solution that allows you to have a fully completed online shop within a week. Professional specialists will do everything! From setting up your chosen theme to filling it with content and pages.
Create Custom Page Offer.Our professional Shopify developers will create custom pages of your choice and design in Shopify. Moreover, the experts will customize it according to your brand and help increase the conversion rate of your online shop.
Furthermore, if you have ideas for a unique website but can't make them a reality on your own, feel free to ask our experts for help. Send an email with your preferences and our experienced experts will suggest the best solution.
Becoming Shopify Expert: Conclusion
Becoming a Shopify expert was accepted by the employees for a reason. After analysing client requests, we realised that we could be the right people to help and guide them into the fascinating world of Shopify. After all, everyone at Zemez has tremendous experience and skills that can benefit many. Furthermore, we are proud to share our expert knowledge and skills. And with us, your online business will be the best of the competition!