Connecting Keywords with Content for Effective SEO Results
Keywords with content for effective SEO are true problem solvers when promoting your website online. Regardless of what your business deals with, having a well-structured website with relevant keywords can drastically improve your discoverability on the Internet. Using keywords is one of the primary SEO instruments to help you make your site pages more noticeable. When working on your website, it is highly recommended to assign relevant keywords to your content from the start.

In today's post, we'll take a detailed look at keyword mapping. This is the process that makes your site a lot more structured and optimized for better SEO results. When you want to create a thought-out site structure or improve the existing one, mapping the keywords will help you make your site more logical and organized. In our comprehensive guide, we'll explore what benefits this process offers. Moreover, we'll describe 10 important steps to better keyword mapping for your website. We'll also provide you with the necessary tools that simplify the process for both new and well-established websites. But before we start, let's learn more about what keyword mapping is.
What is Keyword Mapping?
Keyword mapping is all about connecting relevant keywords to certain pages on your website. It is the most effective way to create a logical structure for multiple web pages. As the name implies, this process includes building a "map" of chosen keywords that are closely connected with your website. Additionally, putting all the keywords with content for effective SEO into categories is required. It helps with assigning them to the proper content. Besides, it is a great way to organize your publications.
The process of assigning keywords to pages on your site increases the attractiveness of your site. This is true for both visitors and search engines. Creating a user-friendly site is a guaranteed way of getting more clicks and visits as well as ranking higher on Google. Determining the most useful keywords also helps in building your content strategy the right way. For example, each website page may have one focus keyword. Additionally, you can add two or three supporting keywords. They can make your content more structured while also giving some flexibility.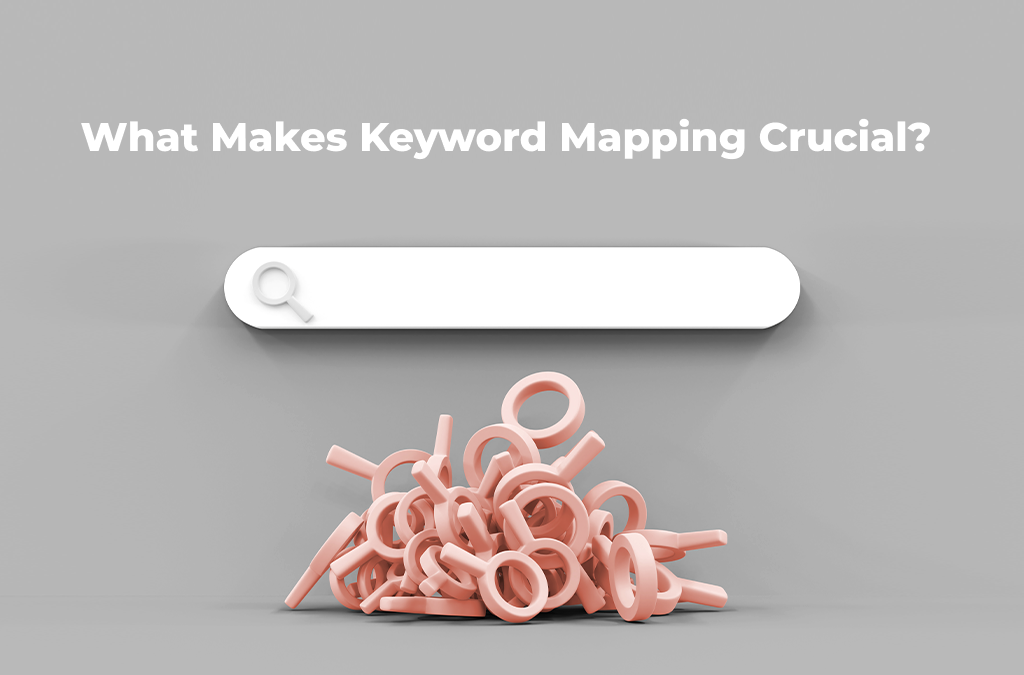 What Makes Keyword Mapping Crucial?
Now that we know what exactly keyword mapping does, let's talk about its benefits. You may already have an established website with a certain amount of regular visitors. But what if you want to improve your position in search results? Or maybe you just want to put all the web pages on your site in the right order for the convenience of your clients? Keywords with content for effective SEO can solve both of these tasks simultaneously. Moreover, they improve your content marketing strategy. Other benefits of keyword mapping include:
Better internal linking;
Anchor text optimization;
The improved logical structure of your site;
Easier website performance tracking.
Additionally, keyword mapping helps improve user experience and website navigation. This way businesses can ensure that visitors can easily find the information they are looking for. Creating a map with keywords is also useful for identifying gaps or missing content opportunities. This insight enables businesses to create a comprehensive and well-structured website that addresses a wide range of relevant topics, while also enhancing the website's authority and relevance. As a result, it may also generate more leads from your website.
Appropriate Instruments for Efficient Keyword Mapping
Without any doubt, the benefits of keyword mapping are obvious. Still, it can't always be performed without specific tools. These are applications and online services that simplify the keyword research process. Some of them allow you to easily identify necessary keywords with content for effective SEO that are to be used on your website. later, you can add these elements to any content-dependent part of your site's pages. Additionally, you may want to analyze in detail how potentially useful each keyword or search term is. While there are lots of SEO tools available online, two of them are both affordable and feature-rich, when it comes to searching for keywords and analyzing them – RankTracker and WebSite Auditor.
These services provide dozens of features for your online presence. They include tracking your website position and finding fitting keywords for every page. Additionally, they can be used to analyze both local and global search results to find out what your SEO strategy needs. Moreover, you can use such resources to analyze your site structure and learn what exactly your website lacks if compared to your competitors. As a result, you get a detailed report on every part of your site. Varied metrics that reflect the advantages and disadvantages of your current strategy are also provided. Integrating just two of the multiple SEO tools available nowadays into a keyword mapping process can help you rank higher. Let's take a closer look at how you can create such a map for your site.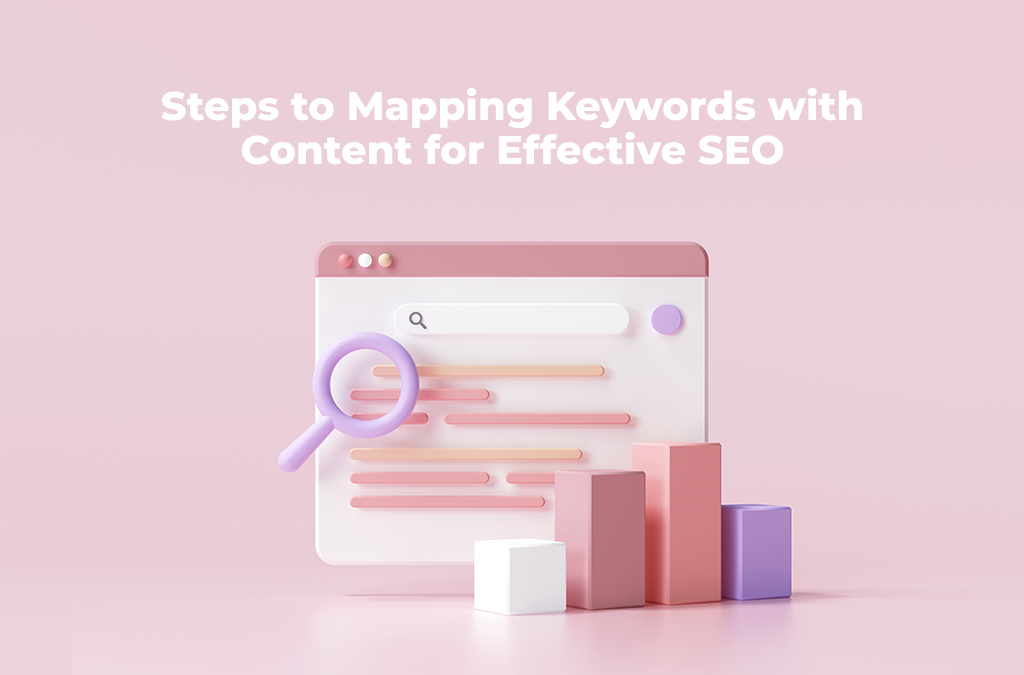 Steps to Mapping Keywords with Content for Effective SEO
While keyword mapping is surely beneficial for any company, not every business owner knows how to perform it properly. That's why we have prepared some detailed instructions for those who want to get started with this process. They will help you leverage all the advantages to put your website on top of the search engine result page (SERP). Also, preparing your keywords with content for effective SEO can help you get better results. Here are some of the steps to proper keyword maps that we want to talk about:
Identifying keywords;
Performing keyword research;
Exploring the search intent;
Keyword map analysis;
Content creation;
Optimizing published content;
Dealing with the keyword gap.
While there may be more steps to creating a worthy keyword map, these are the most important ones. If you are just getting started, researching keywords and analyzing them are the first two steps you need to take. This will help you decide right away what you need to add to improve your page structure and search engine ranking. Moreover, keeping track of all the keywords you use is useful when it comes to updating your content marketing strategy.
1. Prepare Your Keyword Mapping Document
Preparation is one of the first steps to take before starting with keyword mapping. To keep track of all keywords with content for effective SEO on your website and effectively analyze them, many experts recommend using spreadsheets with all the details for a keyword map. This is a great tool for further collaboration on the SEO and content strategy with your team. It needs to include several headings to separate some of the most useful parts of a keyword map, such as:
The page title and its URL;
Primary and secondary keywords;
Page summary.
2. Choose Keywords for Your Website
The second step towards creating a keyword map is about identifying your current keywords. Here you need to select one primary keyword for each page of your website. Also known as seed keywords, they need to correspond to a certain search query. We recommend using one or several available keyword research tools. With them, you can identify competitive keywords for a wider selection of topics. Later you can apply them to any page of your site.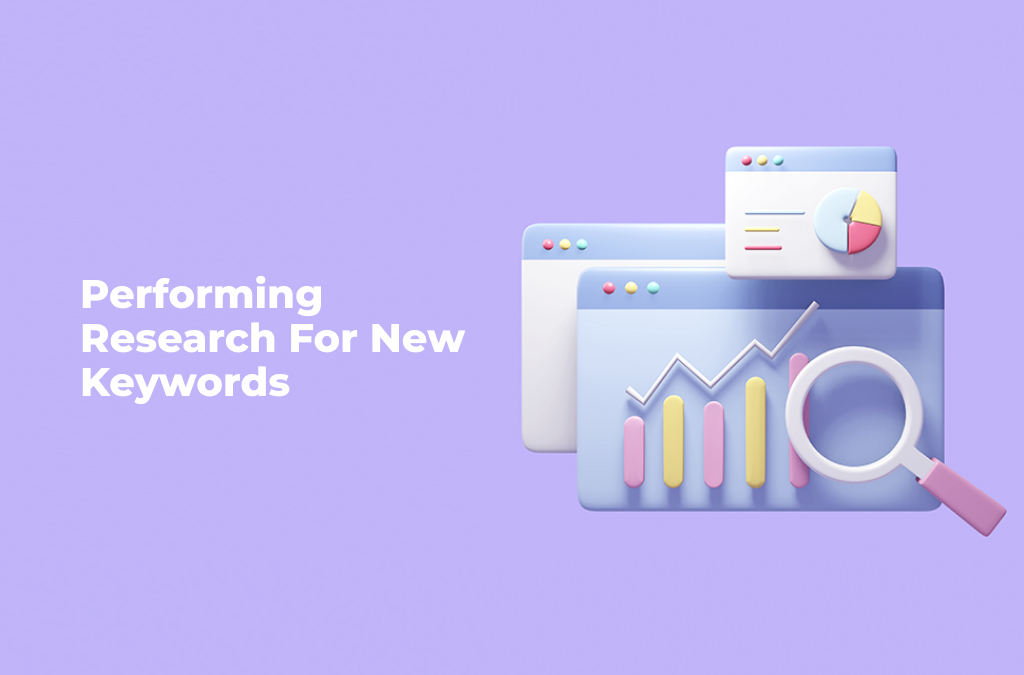 3. Perform Research for New Keywords
After identifying the current keywords, it is time to research the new ones. You shouldn't be limited by a single keyword per page. To add more similar keywords, explore the topic variations that correspond with the page you are working on. Take into account the keyword difficulty and their search volume. Adding more similar topics will help you decide what keywords with content for effective SEO to use as well as how to spice up your web pages with relevant terms. Many modern tools allow you to explore related keywords based on a search query or another keyword. You can use this feature to easily find and analyze a variety of keywords for each webpage.
4. Explore the Search Intent of Your Keywords
Exploring the intent of your keywords is another important step for keyword mapping. Behind every search engine query, there's a specific purpose that your potential customers may pursue. While their exact goal is almost always unique, any business owner can easily distinguish several common types of search intent, such as:
Informational;
Transactional;
Commercial investigation.
One of the most frequent is informational intent. It includes keywords that are used to find information on your website. The other two intents are closely connected with product searches and purchases made on your website. Still, each of these or any other type of intent requires deep analysis and thorough research.
5. Analyze the Keyword Map and Its SEO Potential
After choosing keywords for each page, you can analyze your keyword map. By using Rank Tracker, a tool that we mentioned above, you can easily track a variety of metrics connected with each keyword. One of the highly useful metrics is keyword difficulty. You can inspect this value for both primary and related keywords with content for effective SEO. Additionally, we recommend paying attention to the number of searches for each search term. Keywords with a lower difficulty are the ones you should create content for. They give an exceptional traffic boost. Moreover, they may potentially be your way to the top of SERPs.
6. Group and Categorize Similar Keywords with Content for Effective SEO
When you find a sufficient amount of keywords with low difficulty, you can categorize them. It helps to manage your keyword map more effectively. If you know what kind of keywords you need, grouping them is recommended. For example, it is useful to apply pre-defined keyword categories. This simplifies your work on the website structure. Also, you may need to create URLs for your pages, both new and published ones. Using the set URL in your mapping document, you can easily set new page addresses. Don't forget to use relevant keywords for them. Ensure that the URL contains keywords for pages that are not yet created.
7. Create Content and Map Keywords to It
One of the few final steps in the keyword mapping procedure is content creation. It has to feature the chosen keywords. Aside from the URL mentioned in the previous step, pay attention to primary and secondary keywords with content for effective SEO. They need to be present in all major sections of the page. Also, don't forget about creating meta descriptions, meta titles, and image alt tags. These are vital parts of any page. They are also required for good SEO results. Additionally, we advise linking other relevant pages in the content. With properly selected anchor text, you can improve any page of your website. This, in return, ensures the properly designed structure of your website.
8. Optimize Your Published Content
Undoubtedly, creating new and unique content with relevant keywords for your pages is necessary. However, your existing content also needs to be optimized. This can be done via WebSite Auditor. This tool analyzes your website by the main SEO factors. For example, it includes detailed information and assessment about:
Keywords;
Meta descriptions;
Alt texts;
Headings;
URLs.
As a result, this useful tool helps you define what to improve on each webpage. While some of them may already be optimized, others may need extra work. From adding keywords to changing URLs, WebSite Auditor suggests what needs to be done.
9. Work on Keyword and Content Gaps
Even if you assign keywords to primary pages, you still have some work to do. After optimizing your website, there may be keywords without set pages. Additionally, there is almost always a possibility to have pages without keywords. In both cases, it is recommended to overview unassigned keywords. Picking the pages that fit them the most can increase your discoverability on the Web. Alternatively, creating new pages for them can give a positive result for your website. Also, you may have more pages without keywords than expected. In this case, you can always use the abovementioned Rank Tracker tool. It will help you find the most fitting keywords with content for effective SEO.
10. Constantly Update Your Keyword Map
Finally, even when a keyword map is complete, it needs to be regularly updated. Remember to research new keywords regularly and add them to the mapping document. Also, review your keyword spreadsheet regularly to avoid any duplicates. The same is also true for content on your website. Every page needs to be connected with a unique primary keyword in your map. Getting rid of duplicate content also increases your search result rank. Besides, updating your keyword map makes it easier to keep up with the latest trends in the ever-evolving field of SEO.
Keywords with Content for Effective SEO: Conclusion
We hope this guide to keyword mapping improved your understanding of this process. It may look complex and even difficult. However, creating such a map is almost entirely based on proper keyword research. Using the right tools and approaches for this task drastically increases your SEO potential. Moreover, by including primary and secondary keywords with content for effective SEO, you can make each page of your website more noticeable. Still, remember that mapping and optimizing pages is a constant process. As your clients' search interest changes, you will need to adapt. Update your map to provide your website visitors with what they are searching for.
For more articles about SEO techniques and online marketing tips, feel free to visit our blog. Our authors regularly publish guides and posts about everything connected with eCommerce, artificial intelligence, and design. We also invite you to check out our solutions for your website. No matter what platform or CMS you're interested in, our wide selection of themes and services won't leave you disappointed. For those who prefer to get news and updates via social networks, we invite you to our Facebook and Instagram pages. With Zemez, you can always stay in the know of the latest achievements and innovations from the world of web development and online marketing.