Why is SEO so important in 2023? The answer is simple: if you don't rank in the top 10 Google results for your target keywords, your website may not be visible to the vast majority of users. And only the eCommerce SEO secrets will help you understand this issue.

According to statistics, 75% of people who search for something through Google never go beyond the first page of search results – that's why it's so important to rank on the first page of Google. It's little surprise then that 81% of companies say they'd prefer to use an SEO agency as opposed to relying on inhouse knowhow to beat the competition. But before you rush to invest your hard-earned money in the nearest SEO expert, take a moment to grasp the essential fundamentals of the topic. After all, the majority of people around the world rely on search engines every day, so it's a subject well worth familiarising yourself with!
There are several strategies and methods you can follow to rank higher on Google, if you don't follow the basics, your chances of ranking on the first page of Google will be correspondingly minimal.
The best place to start is by developing an SEO strategy for an eCommerce website. By following eCommerce SEO secrets, you will lay the foundation for your site to increase its visibility in search. Once you've done that, you can move on to more advanced keyword research and link-building strategies.
This article outlines 7 eCommerce SEO secrets for Google that will be relevant in 2023 and that you should follow in order to achieve higher positions in the SERPs.

For which sites will this article be relevant?
Online stores.
Sites of services and products.
News sites.
Business card sites (not one-page sites).
Bulletin boards.
Corporate sites.
Forums.
Features of Promoting eCommerce Sites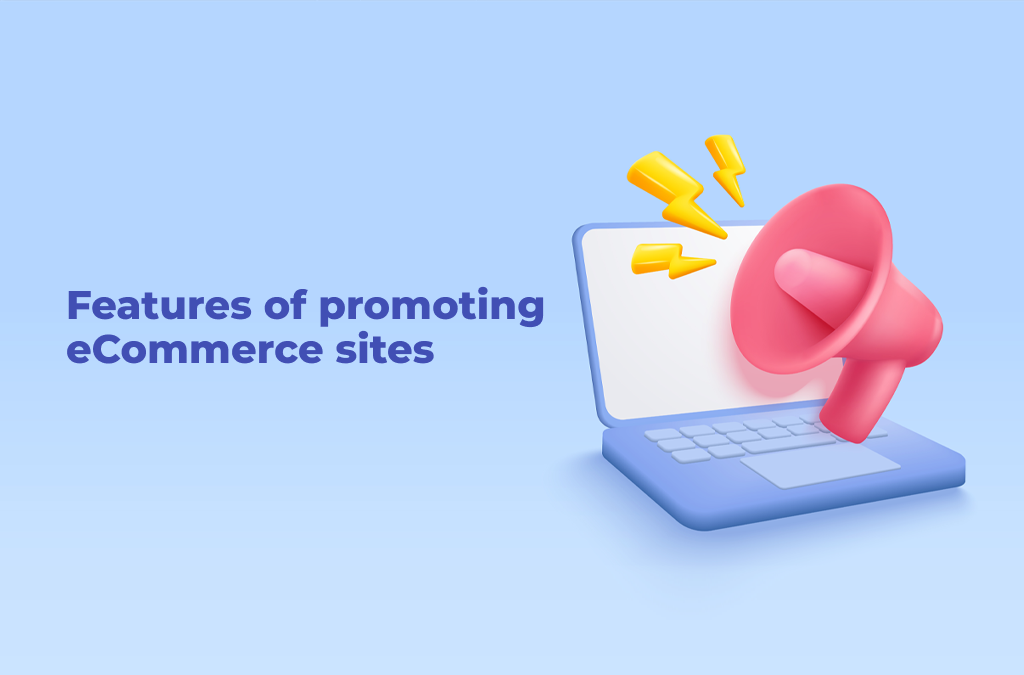 Unlike the promotion of contextual platforms (blogs, media, etc.), which are aimed at information traffic and earnings on advertising, selling links, advertising review articles and affiliate programs, the main goal of online stores is interaction with the client and conversion. sell. It is easiest to promote exactly those sites that have an initial SEO. One of the best options – Roxxe. This is an amazing creative theme where everyone can create their own unique online resource and promote it with excellent results.
eCommerce resources focused on commercial traffic:
1. Transitions for commercial queries, for example, the key phrases "buy a phone", "buy shoes", etc. Promotion to the top of the search results for such queries is often complicated by high competition and the presence of aggregator sites and large trading platforms in the search results.
2. Converting information traffic into commercial traffic, for example, through the presence of a blog in an online store or cloud service.
When it comes to website optimization, the first step in forming any strategy is finding and analyzing competitors. You need to know how the niche lives, what kind of competition it has, and how the top sites stand out. There are several approaches to finding site competitors, each with advantages and disadvantages. You can find detailed information about it and we will write more about it too. Previously, we have already written about website creation. Now let's focus on eCommerce SEO secrets for promoting your site.
eCommerce SEO secrets – Google Recommendations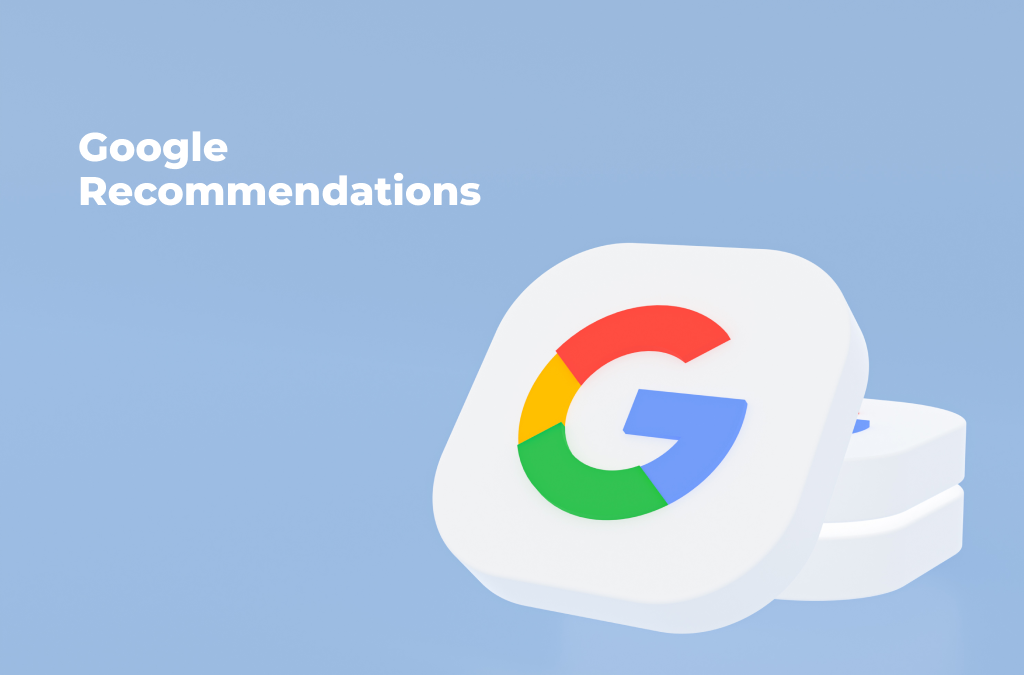 These recommendations can hardly be called the eCommerce SEO secrets. Sometimes they seem so obvious that everyone should remember them. But it is the application of these simple tips that will help you achieve real success. The first piece of advice concerns the infrastructure of the site. What do the technical bases of the site center have in common with SEO optimization? In short, if a site doesn't meet the basic criteria in terms of basic structure, Google will penalize its visibility.
Therefore, in order to increase the number of visitors to your site, it is important to start with a basic eCommerce structure. This is more difficult work than it might seem at first glance. In fact, several elements fall under the infrastructure:
basic structure;
lyrics;
page titles;
descriptions (meta descriptions).
Align your content with search intent
Search intent (also referred to as "user intent") is the goal of every search query. Understanding and satisfying search intent is Google's top priority. All pages that rank first in Google have been rigorously selected by search engines, including Google for search relevance.
For example, take a look at the search results for "how to make oatmeal cookies."
Top search results are blog posts or videos, not eCommerce pages selling oatmeal cookies. Google understands that the people doing this particular search want to learn, not buy.
On the other hand, the first search results for "buy oatmeal cookies" are on eCommerce pages. Because in this case, Google understands that people are in buying mode. Therefore, in the first results, there are no links to oatmeal cookie recipes.
For this reason, if you want to rank your pages on the first page of Google in 2023, you need to understand the concept of search intent and create content that matches user intent.
SEO's best practice is to always keep search intent in mind when creating content for your site.
For example, if you want to rank for the keywords "best DSLRs", you need to understand that the search intent here is commercial, not transactional. The user is still undecided about which brand of photo equipment to choose.
There is no point in optimizing your photo equipment landing page with these specific keywords. Google understands what users want when they get a search term – "best DSLRs". They are looking for options. They are looking for a blog post or video that lists the best DSLRs, not product pages or eCommerce pages.
Write a compelling title and meta description
The page title and meta description are the two most important meta tags on your page. Let's take a look at the header tags first.
Title tags are clickable titles that appear in search results and are extremely important from an SEO standpoint.
Search engines like Google usually display the first 50-60 characters of the title. Google will display the full title of your page if the title tag is less than 60 characters long.
Here are a few more guidelines to keep in mind when creating title tags:
include target keywords
write a title that matches the purpose of the search
avoid creating duplicate title tags
avoid keyword overflow
make it descriptive but concise.
The meta description is the second most important meta tag on a page. The meta description is a summary of the page in the SERPs, displayed below the title tag.
Meta descriptions do not directly affect search rankings, but they can affect click-through rates.
Here are some guidelines to follow when writing meta descriptions:
write unique meta descriptions for each page.
include target keywords.
stick to matching search intent.
provide a concise description.
Post expanded content
In truth, detailed, detailed content is better ranked by search engines. This claim is backed up by several studies, including the most recent study on top-performing articles.
The key finding of the study was that long articles (posts with more than 3000 words) get 3x more traffic, 4x more shares, and 3.5x more backlinks than medium-length articles (901-1200 words).
In short, there is a strong correlation between content length and search performance.
For this reason, you should strive to publish 1-2 carefully researched, long articles that contain useful information for Google users. Search engines love it when you focus on user needs and not SEO, and this is the best way to keep readers and convert their activity into something else. However, we all know that SEO is just as important.
When creating long content on your blog, choose keywords that strike a good balance between search volume and keyword difficulty.
Long tail keywords tend to have low search volume, but in some cases, they can help you get the customers you need. If your search volume is too low, aim for mid-range keywords with low to medium keyword difficulty. When you publish these articles make sure to gain relevant backlinks to them as it will drastically impact their rankings and it will boost your website extremely fast.
Optimize your images
Images play a crucial role in improving the user experience of visitors to your site. Chances are you spend a lot of time choosing the right images to enhance your blog posts, product pages, and other important pages on your site.
But do you spend the same amount of time optimizing the images on your site? When used correctly, images can contribute to your site's overall SEO and increase organic traffic. Site speed is an important ranking signal, and images are often the biggest contributor to overall page size. As a result, you need to optimize your images for speed in order to improve the overall performance of your site. Below are four ways to optimize images.
Choose the best file format. The first step in optimizing images is choosing the best file format, so let's look at the JPEG, PNG, and WebP formats.
The most commonly used image formats on the web are JPEG and PNG. Both of these formats use different compression methods, so the file sizes between them can vary greatly.
Compress images. The larger the image file size, the longer it takes for the web page to load, so be sure to compress your images before uploading them to your site.
Specify alternative (Alt) text for images. Despite Google's advances in understanding images, adding alt text to images is still a necessary step. Adding alt text to images improves web accessibility and helps browsers better understand the images on your site.
Use internal links
Internal links are important because they establish an information hierarchy for your website and also help Google better understand the content of your page. Internal links can significantly boost your rankings if used correctly.
Case in point: NinjaOutreach increased its organic traffic by 40% by optimizing internal links.
SEO's best practice is to add internal links from your site's top-ranking pages to pages that need a boost.
Include keywords in your URL
URL structure is an often overlooked aspect of SEO. A good URL structure gives both users and search engines an idea of the landing page.
With that in mind, here's how you can create a well-structured URL:
Use Short URLs: Research has shown that short URLs tend to outperform long URLs in SERPs.
Use keyword-rich URLs: Always include your target keywords in your URLs to increase your chances of ranking higher in search results.
Remove unnecessary stop words: To keep your URL clear and concise, consider removing stop words.
Optimize page loading speed
If your site takes a long time to load, you will have many frustrated users and your rankings will drop. In addition to image compression, which mostly slows down the loading of the site, there are a few other things you can do to make your pages load faster:
Enable browser caching.
Remove unnecessary plugins.
Reduce server response time.
Reduce the number of redirects.
Minify CSS and JavaScript files.
Improve the usability of your website
Google keeps a close eye on how users interact with your content.
Page loading speed plays a vital role in improving the user experience of visitors. Here are some more tips to help users enjoy visiting your site:
Use subheadings: This helps Google better understand your content and makes your text more accessible to readers.
Make your content visually appealing: Several studies show that visuals help people understand your content better. Use relevant images, videos, and screenshots to illustrate your views.

Avoid Intrusive Popups: Not only are popups bad for SEO, but they also annoy your visitors. Since 2017, Google has penalized sites that use intrusive pop-ups. So use pop-ups sparingly. If you absolutely must use them to grow your mailing list, use exit intent popups or show them to users who have spent at least 5 minutes on your site.
Use White Space: This is a fundamental aspect of good design. Spaces between paragraphs and in the left and right margins increase comprehension by 20%. So consider using white space to make your content more legible and capture the user's attention.
Focus on getting more authoritative backlinks
Despite several changes to the Google search algorithm and ranking system, search engines still consider backlinks to be a key ranking signal. Google considers backlinks a vote of confidence.
If your web pages have a high number of backlinks, this increases your chances of ranking higher in search results. As a result, it is important that you focus on building backlinks for your website.
However, not all backlinks are the same. Some of them can exponentially boost your rankings for certain search terms, while others can undermine your rankings.
You should focus all your efforts on building quality backlinks that can improve your chances of ranking higher for your target keywords. One of the most effective ways to get authoritative backlinks is to copy your competitors' link-building strategies.
Conclusions
Many entrepreneurs make the mistake of developing a website and waiting for customers to find it on their own in a search engine. But a miracle does not happen for a banal reason. Potential customers simply don't see it in SERPs. Simple eCommerce SEO secrets will help you understand how it works.
Some believe that website promotion in search engines is an incredibly complex process that requires a huge investment of time and money. Therefore, they do not even perform basic optimization and lose customers. To prevent this from happening to you, apply these simple tips. They will allow you to quickly increase the position of the site in Google, even if you are a beginner.
Remember that SEO promotion is the key to the success of your site. The systematic attraction of traffic from organic search results will allow you to receive orders without the need to invest in contextual advertising and other promotion methods.
In addition, you can use special programs or applications. They will partially simplify and automate the process: choose the right keywords, fix bugs, links, and so on.
And remember the most important. You need to do more than just build links and create interesting and useful content. You must make the site and the information on it such that it will be interesting not only for search engines but also for users who need to stay on your site for as long as possible.