In this tutorial, we'll review how to add an Instagram feed to Shopify store with a free Shopify application. 
Markedly, Instagram is a popular social media platform with over a billion active users. It is an effective marketing tool for business promotion. Marketers use this social feed as a significant tool by sharing photos and videos and leaving comments as a way of sharing information. Also, as a way of receiving comments and likes as a way of gaining feedback from customers.
An Instagram feed is a feed of content, especially user-generated content that has been collected & curated from Instagram using hashtags, handles, tags, etc.
Currently, we can add Instagram to our templates that support sections using a trusted and free Shopify app section-feed.
1. Firstly, install the Shopify app into your Shopify template.
2. Connect the account.
3. Choose the published template in your admin panel.
4. Check if there is a message that the application is ready to use. Click add the feed.
5. After all, in sections, choose Instagram Feed and configure the functionality offered by the app.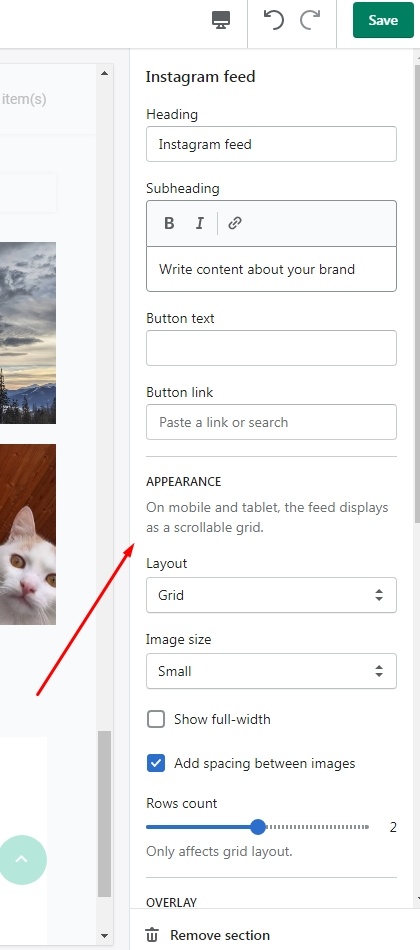 Hopefully, this tutorial on how to add an Instagram feed to the Shopify store was helpful for you. In short, it may be interesting to learn more about Shopify as the best website builder.
Getting Stuck? Feel free to contact our Dedicated Support Team for further assistance.