Are you going to create an online store but not sure which eCommerce tool to choose? Then, hurry up to read this post! Below, we promise to explain why Shopify is considered the best website builder for an online store. Let's dive in!✨

From the History of the Best Website Builder for an Online Store Creation
Shopify is a Canadian eCommerce company that provides everyone with web apps for building retail websites. However, in 2004, when Tobias Lütke and Scott Lake decided to sell sports equipment, they didn't imagine Shopify to become one of the largest online platforms. This day, Shopify is home to over 500,000 stores, from little companies to real giants, like Google and Tesla.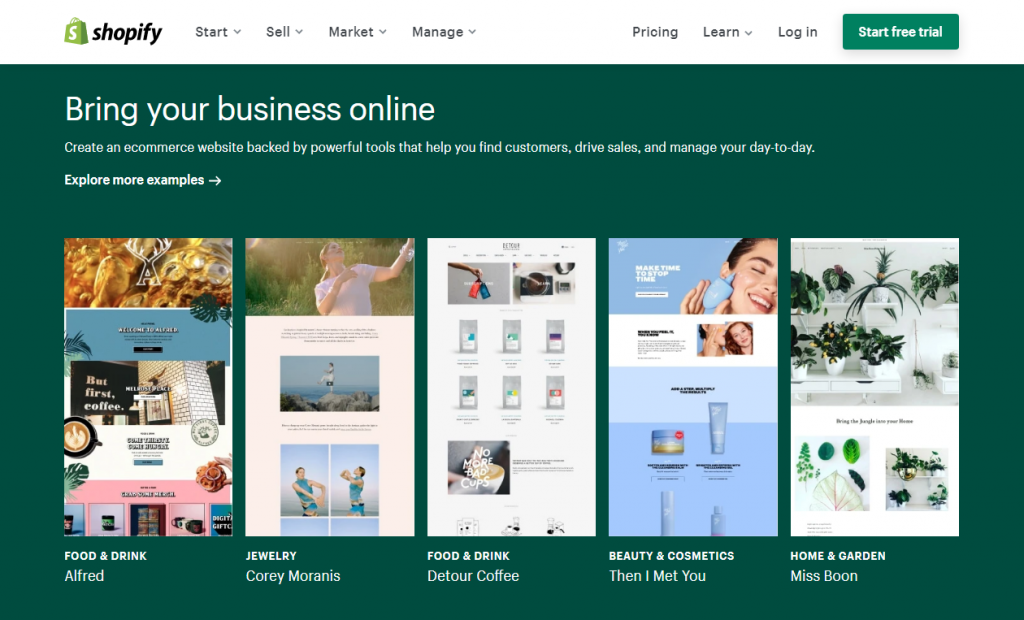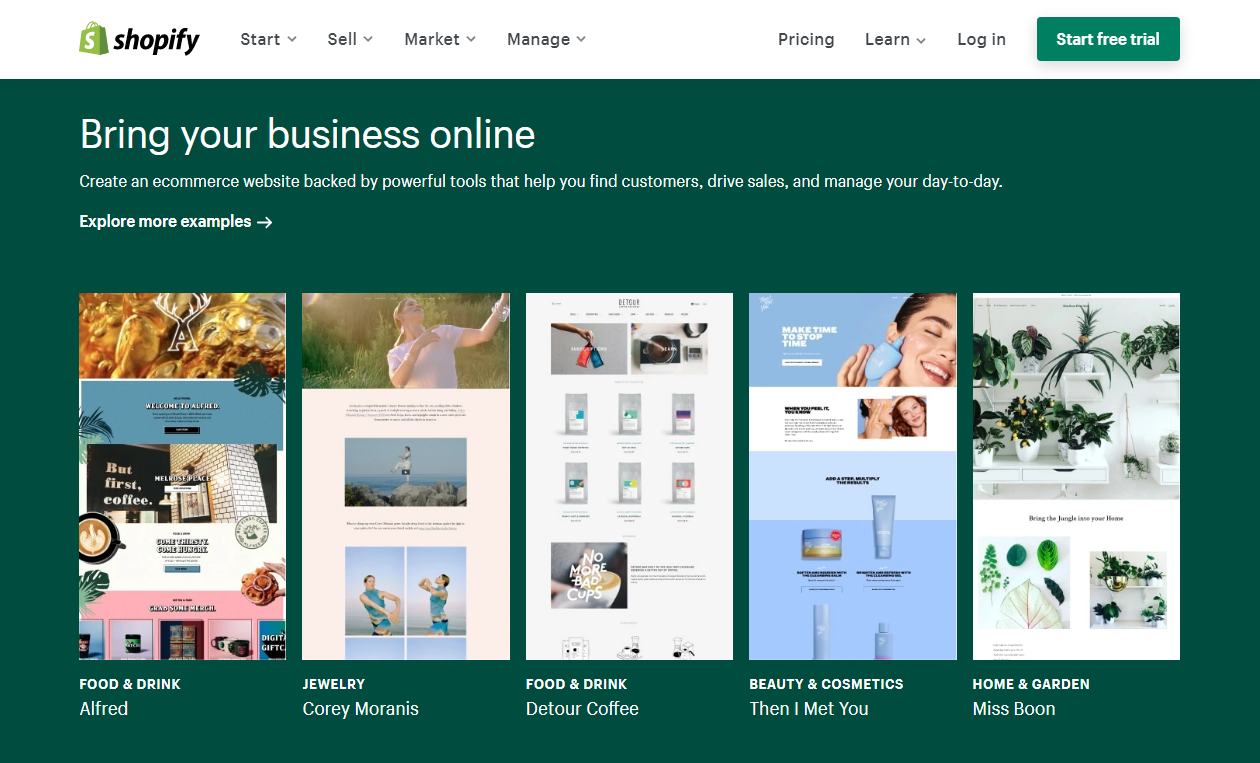 Like many startups, Shopify emerged as a solution to a problem the founders faced. Lütke and Lake wanted to launch an online snowboard store, but could not find a suitable tool. Therefore, they decided to create the best website builder for an online store on their own. And, this is how Shopify came about.
"It took about 10 years' time for Shopify to be an overnight success."

Tobias Lütke
Pros and Cons of the Best Website Builder for an Online Store – Shopify
Knowing about all the peculiarities of Shopify makes crystal clear why it's the best website builder for an online store. As well, this info will help you use it confidently.
Well, Shopify has left behind all competitors and is known today as the most popular SaaS platform. For example, if you aren't sure what tool an upcoming eCommerce business should choose, the answer is Shopify. In other words, Shopify exactly provides a full variety of options for online shop creation. And, its functionality is very flexible for users without technical skills.

Also, Shopify is a website builder for an online store packed with tools to get it up in minutes. In addition, you don't have to worry about self-hosting or buying a domain name from third-party services. That's why Shopify can be called the perfect turnkey solution with different pricing plans for small businesses and megastores.
Plus, if you're wondering, some notable brands that use Shopify are the Encyclopædia Britannica, Foo Fighters, GitHub, and more. Also, the Shopify service is preferred by musicians Drake and Kanye West and fashion business lady Kylie Jenner.
Yet, this eCommerce platform shows both the best and less attractive sides. Feel free to have a look at them now!
What Are Pros of Shopify?
| | |
| --- | --- |
| 👍 | Shopify is very easy-to-use and doesn't require strong technical knowledge. |
| 👍 | Shopify is a perfect multipurpose platform for sales, dropshipping, retail, and more. |
| 👍 | Shopify is an eCommerce tool for selling not only products but also kinds of services. |
| 👍 | Shopify provides a free variety of modern online store designs. Also, there is a possibility to add third-party apps from the Shopify App Store. |
| 👍 | You can sell your products through Amazon, eBay, and others, as Shopify integrates with them easily. |
| 👍 | Shopify is a one-click connection to any social network. |
| 👍 | The most popular payment systems, like PayPal, are available for stores based on Shopify |
| 👍 | Shopify is very scalable, which means it allows you to build an online shop of any complexity. Or, you can change its size whenever you need to by adding or deleting new pages, sections, etc. Moreover, it's always easy to edit the design of an existing store. |
| 👍 | Shopify goes with 24/7 customer support. |
| 👍 | Also, there is free 14 days trial of this best website builder for an online store. |
What Are Cons of Shopify?
| | |
| --- | --- |
| 👎 | Client testimonials and product reviews are paid features. |
| 👎 | You may face difficulties while running a blog, as the blog module isn't handy enough to create catchy content. |
| 👎 | It's impossible to avoid transaction fees if you use a payment gateway. |
5 Steps to Create a Store with the Best Website Builder – Shopify
As you see, the number of perks Shopify brags is showstopping. More than this, the innovative eCommerce website builder guarantees shop creation in a few simple steps. Please, study them in brief! 🧐
Step #1. Go Through Registration
To start using Shopify, all you need is to sign up.
Firstly, go to shopify.com and click the Start Free Trial button. After, enter your email address, password, and unique store name.
Keep on filling in the information you will be asked for.
For example,
Step #2. Customize Your Shopify Store
For example, standard themes are edited by changing colors, logos, swapping different blocks, and menu items. Likewise, there is an option to get featured Shopify themes from other trusted providers. They can give you free rein of use.
Step #3. Add Selling Items to Your Online Shop
Now, in the Home section, choose the Products category. Also, click on the Add Product button to upload your first selling item. Similarly, provide its title, description, and attach some images. Don't forget to tap into the Save Product button if you like the result.
In case, you want to import several products at once, use the Import button and upload a file with the products.
Step #4. Set Up Your Domain with Shopify
So, it's time to choose a domain to make your eCommerce site official and invite visitors.
On the dashboard, tap into the Sales Channels section and choose Online Store → Domains. In a while, you'll be asked if you want to transfer the domain or register a new one. Decide which option is the best for you and follow the next steps to complete this step.
What's interesting, you can buy a domain from Shopify or elsewhere and add it to your Shopify store. However, you will need to update your DNS records if you load an existing name.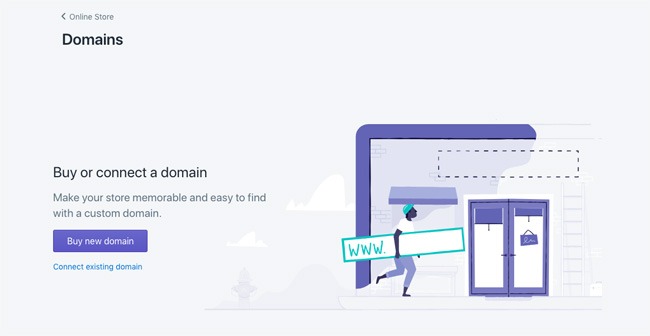 Upon activation, you can go to that specific domain and view your site.
Step #5. Activate Your Payment Processor
Click on the tab called Payments to choose from dozens of payment systems. Luckily, Shopify offers a wide variety of payment methods including PayPal. Moreover, you can accept card payments in your online shop if you like.
What Are Shopify Themes to Build an Online Store More Effectively?
At last, we can sum up that Shopify is a high-grade eCommerce solution for newbies with little coding experience. This platform is incredibly handy and multifunctional.
More than this, Shopify is a reliable option for dropshipping, small businesses, and huge megastores. With integrations to Oberlo and Amazon, for example, you can run a profitable shop online without difficulties.
Still, on the other hand, working with Shopify you may need more stylish designs and flexible features to set up your store in the shortest time. That's why, pay your attention to ready-made web solutions, like premium Shopify themes – Vendy and Roxxe.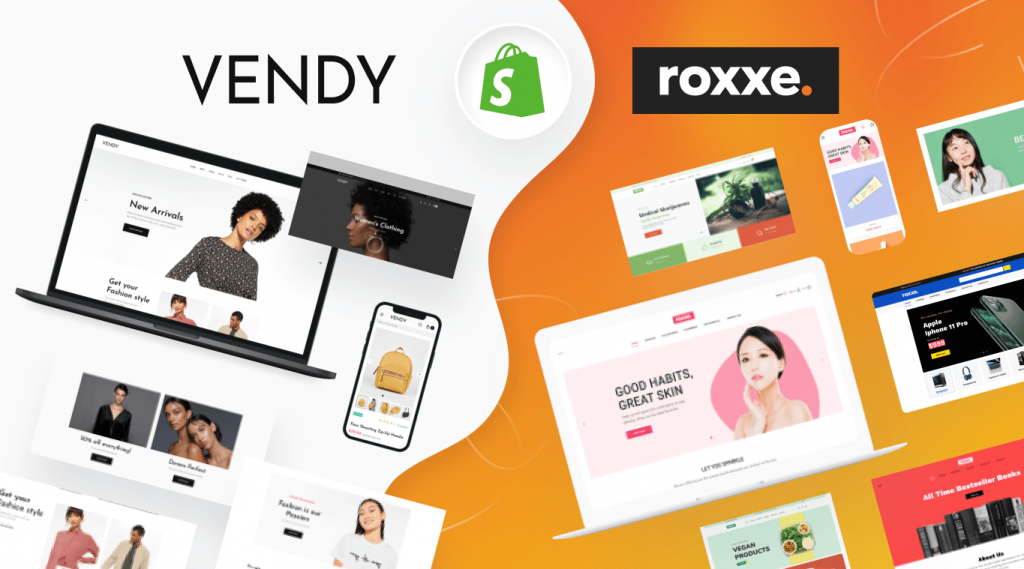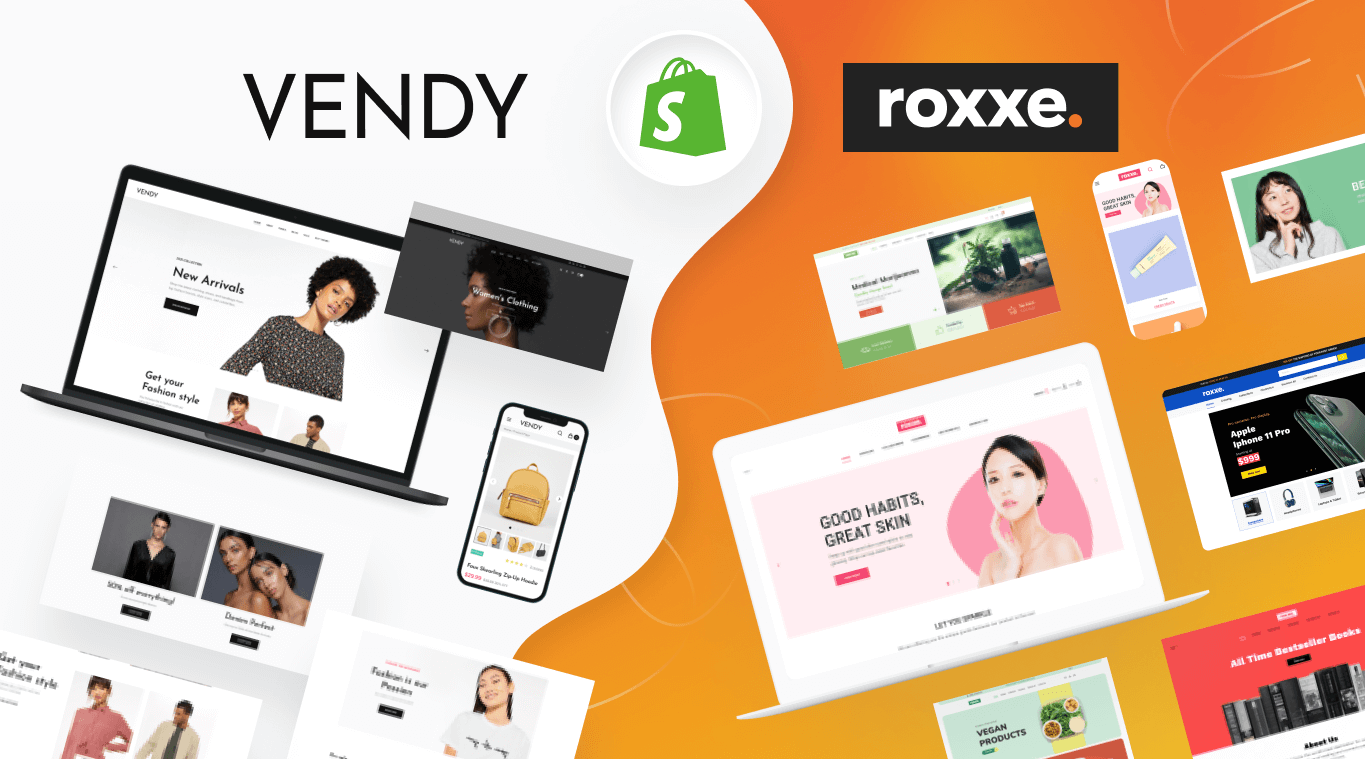 These flagship tools are really useful if you want to omit lots of problems, as the themes are:
responsive and retina-ready;
SEO and social integrated;
packed with pre-made menus and product filters;
perfect for blogging and varied marketing campaigns;
provided with page and web forms templates, like commenting, booking, and more.
And, as another free bonus, Vendy and Roxxe Shopify themes don't require coding at all. In a word, they come with the best website builder for an online store – Shopify Visual Builder. Yes, it's just what will help you customize all the pre-designed page sections and other layouts in a click.
Don't hesitate to check Roxxe and Vendy Shopify themes! For sure, they are worthy of your time and will match any business purpose 😀
| | |
| --- | --- |
| Shopify | Shopify |
| Vendy | Roxxe |
| theme for fashion | multipurpose theme |
| new demos soon | 70+ demos |
| shopping cart, wishlists, product, and category pages | shopping cart, wishlists, product, and category pages |