About Judge.me Widget
Judge.me is a popular review application for Shopify stores that allows merchants to collect and display product reviews on their websites. The app offers many features, including review request emails, photo and video reviews, customizable review widgets, and social push sharing. It also integrates with Google Shopping, Facebook, and other platforms to help merchants increase their store's visibility and drive more sales.
Firstly, we are going to overview the main peculiarities of Judge.me widget. Then, explain how to install and manage this application into Vendy Pro theme.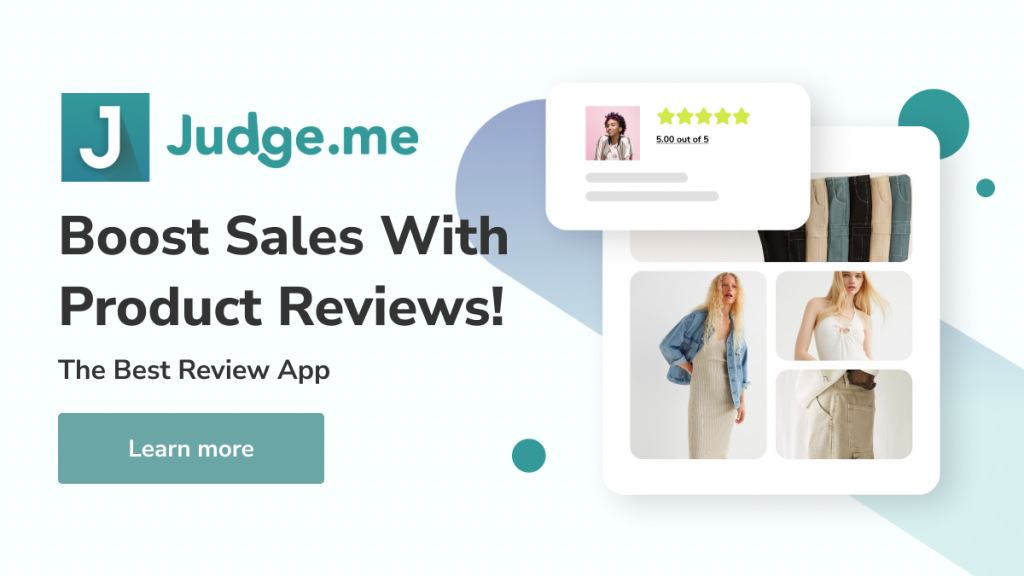 One of the main advantages of Judge.me is its affordability. It offers a free plan with limited features, making it an excellent choice for small businesses or those just starting with reviews. Additionally, the app's user interface is user-friendly, making it easy for merchants to manage their reviews and configure settings.
However, some users have reported that the app's loading speed can be slow, particularly for stores with many products and reviews. Additionally, some of the advanced features require a paid subscription, which may be a drawback for merchants on a tight budget.
Overall, Judge.me is an excellent review app for Shopify stores, providing merchants with powerful tools to manage and display customer reviews, build trust and credibility, and drive more sales.
Vendy Pro Shopify Theme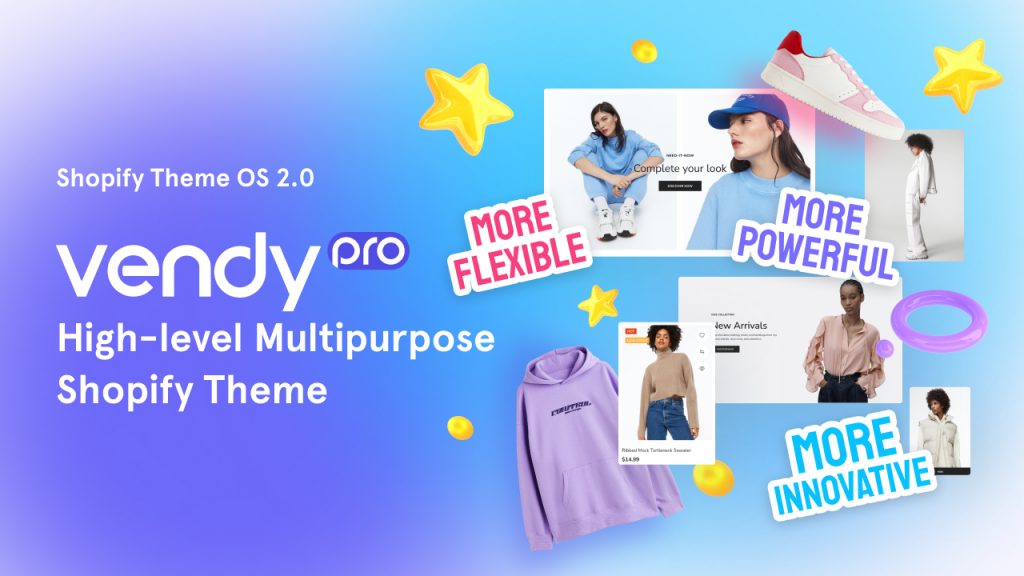 Vendy Pro is surely a premium Shopify theme for online stores. It has customizable layouts, colors, and fonts with a modern, clean design. Optimized for mobile devices, it includes a multi-level menu, product filtering, and a slideshow. Built-in features such as product quick view, related products, and social media integration enhance the customer experience. Moreover, no coding knowledge is needed.
Benefits of Judge.me Widget Integration into Vendy Pro Theme
Integrating the Judge.me widget into the Vendy Pro Shopify theme can provide several benefits to online store owners, including:
Enhanced social proof: Displaying product reviews and ratings on the website can build trust and increase conversion rates.
Increased customer engagement: The widget allows customers to leave reviews and ratings, encouraging engagement and feedback, leading to more loyal customers and valuable insights.
Improved SEO: User-generated content like reviews and ratings can improve SEO by providing fresh and relevant content for search engines.
Customization options: Vendy Pro theme users can customize the Judge.me application to match their website's branding, ensuring a seamless user experience.
Overall, integrating the Judge.me Widget into the Vendy Pro Shopify theme can help online businesses improve customer engagement, build trust, and increase conversions, ultimately leading to greater success in their e-commerce endeavors.
Guide on How to Install Judge.me Widget into Vendy Pro Theme
1. Looking at Judge.me application.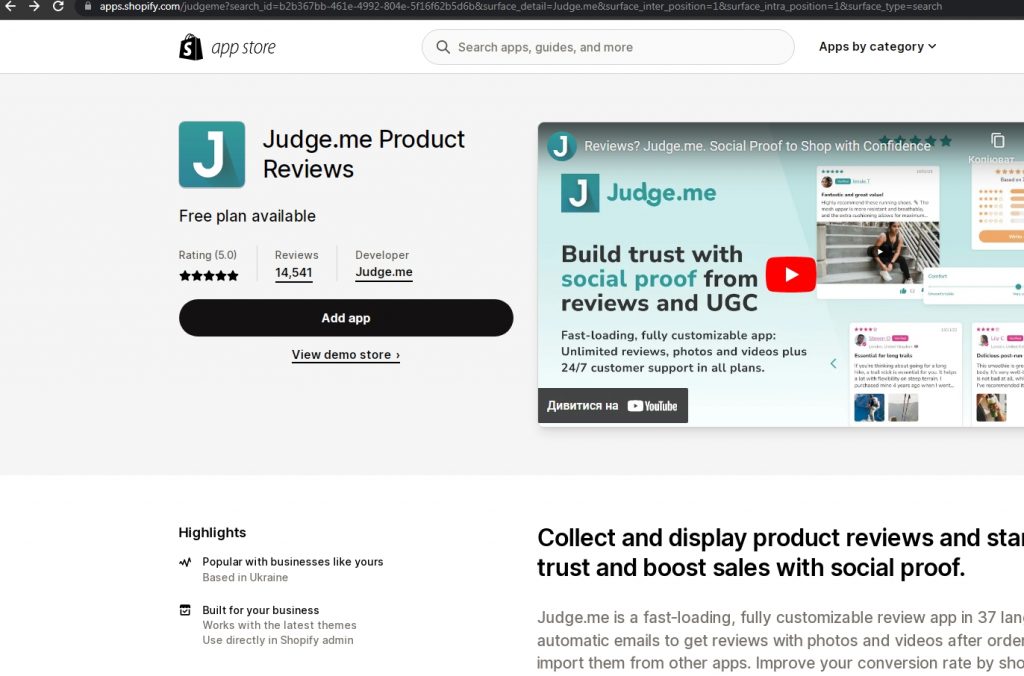 2. Click on Add app button to install the widget in your Shopify store.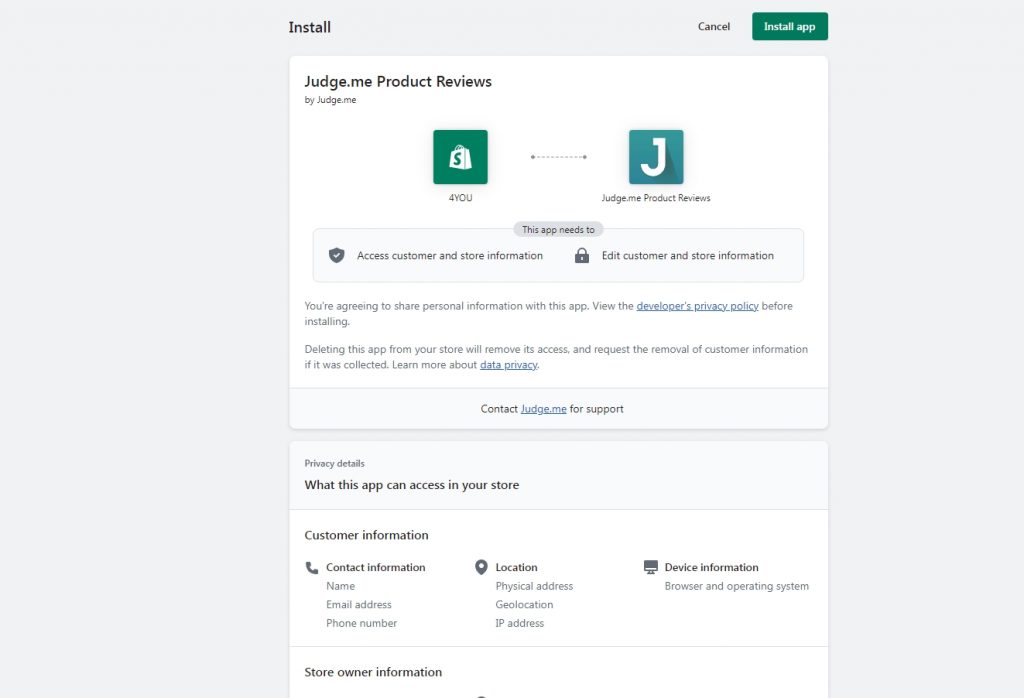 3. Next, install the Judge.me widget following the instructions: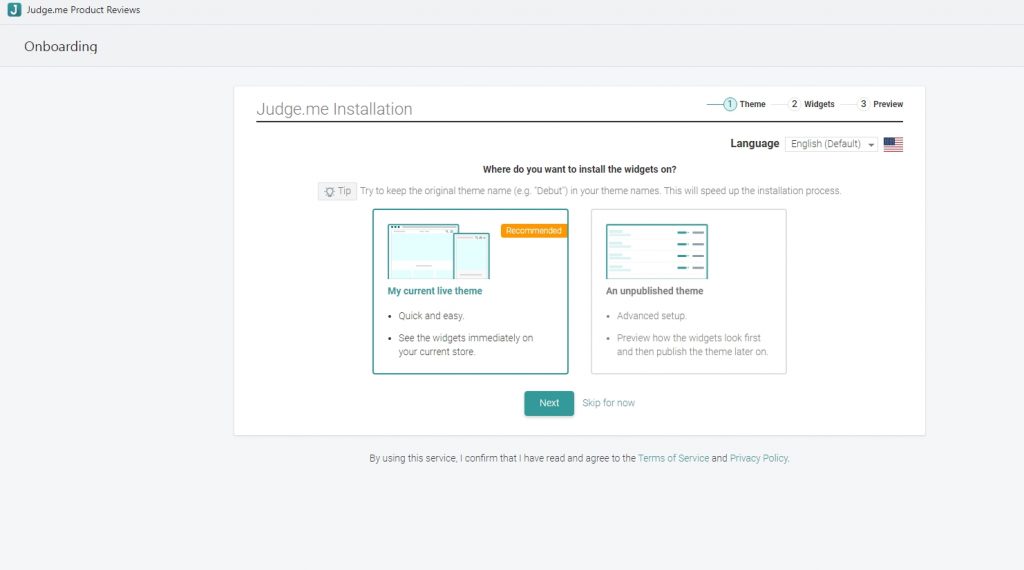 4. Choose the needed settings: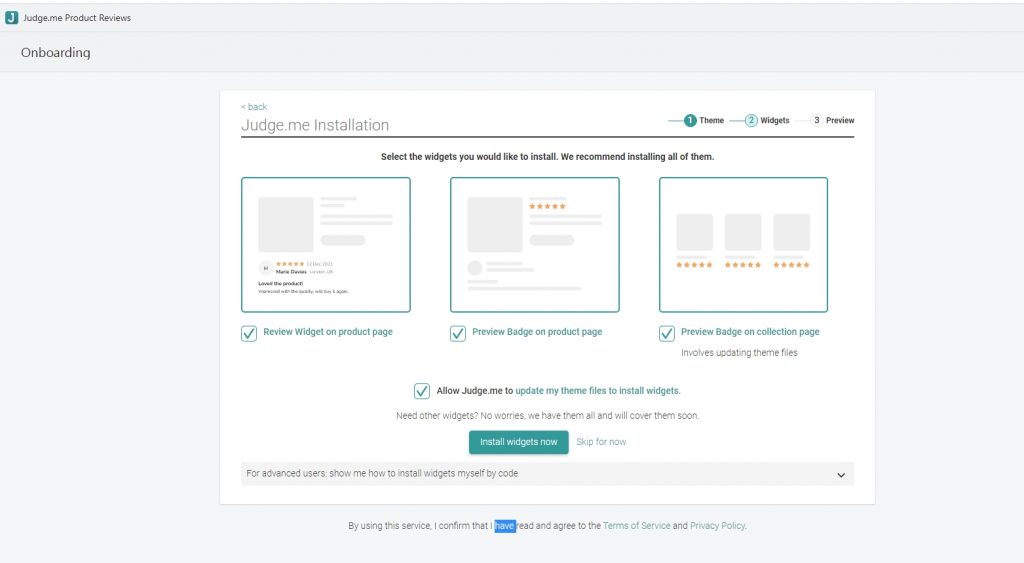 5. After installation, you'll get all the settings for the flexible work of the Judge.me surely: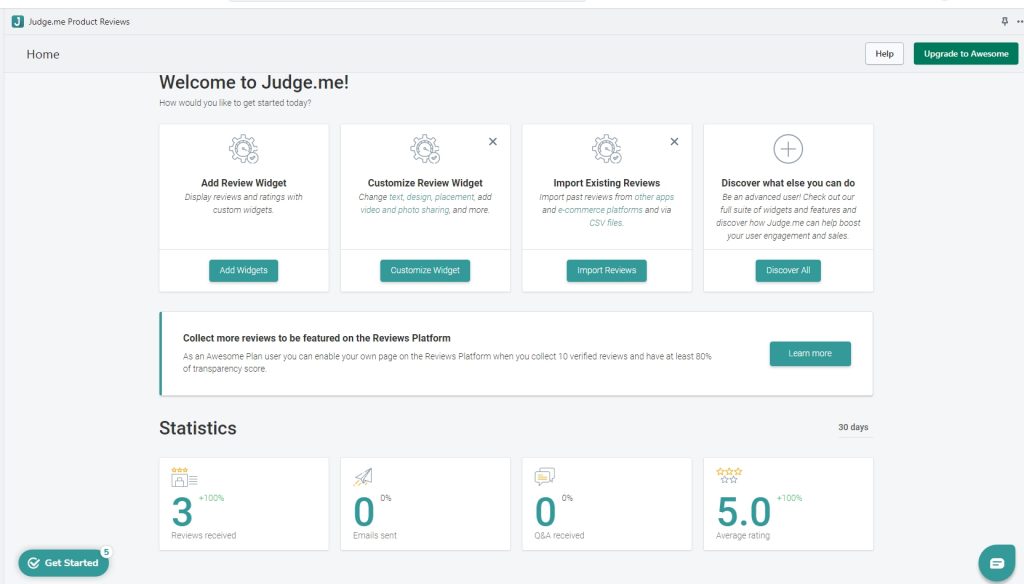 6. You can start working with app widget immediately with standard settings. It is quite simple. Go to the template customizer. On the product page there, for example, to add a review for the product: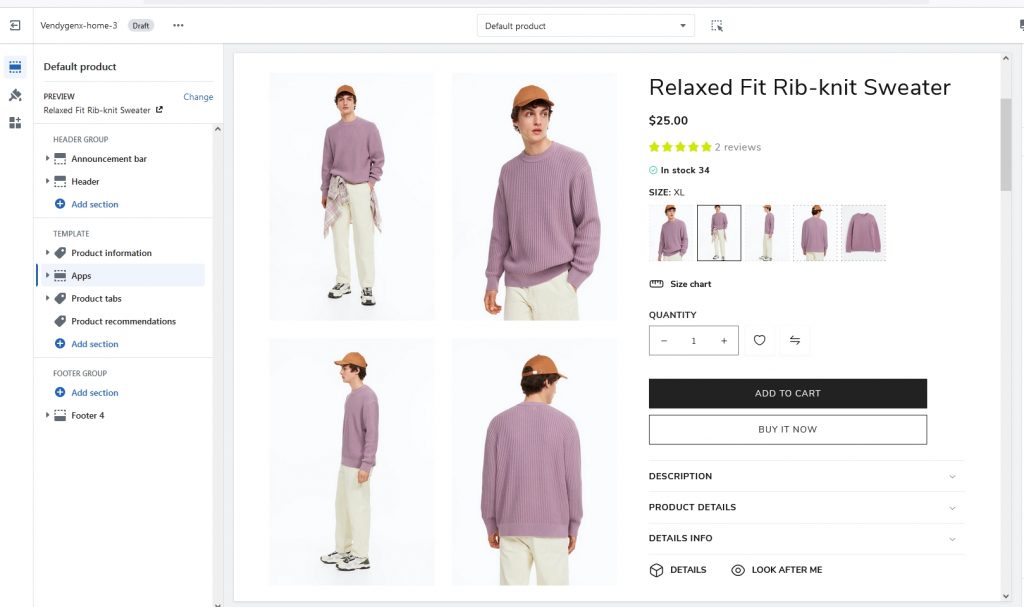 7. In the customizer, you can see that the Judge.me widget is added: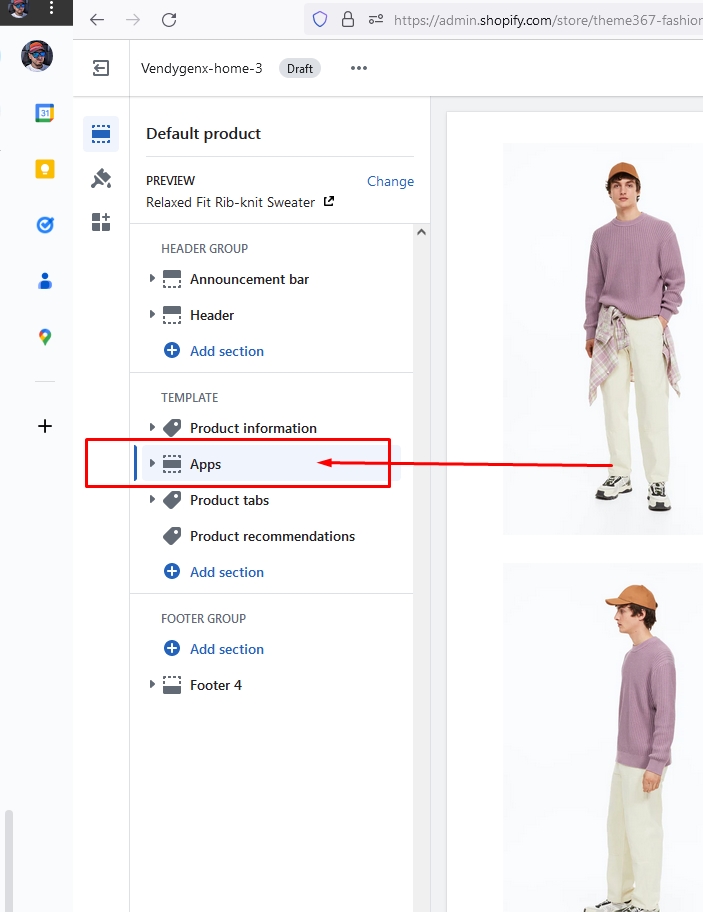 8. Open the application tab: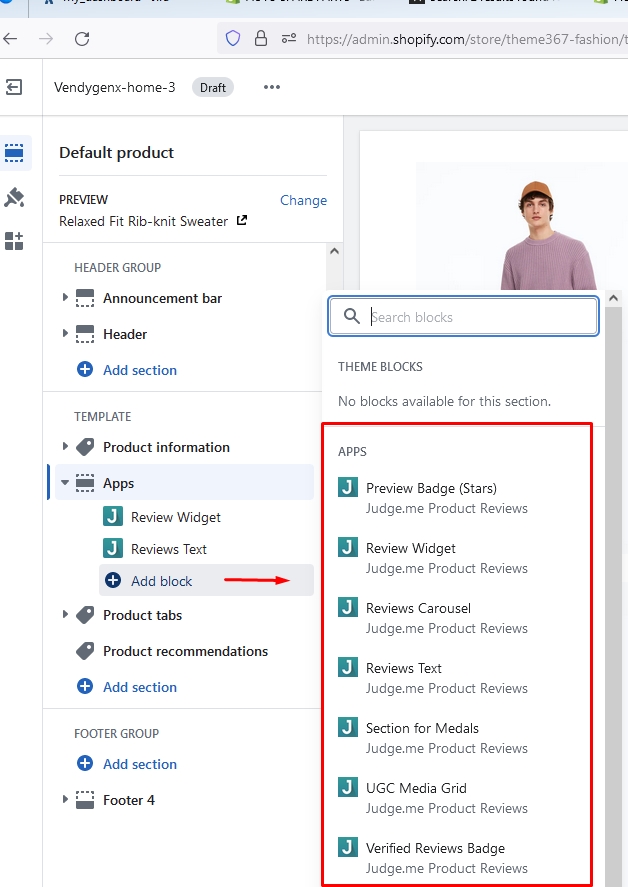 9. Here, once you have reviewed all the available options that can be utilized within the template (depending on the app tariff), it's time to add the required widgets.
For example, we added two widgets: the review widget and the review text: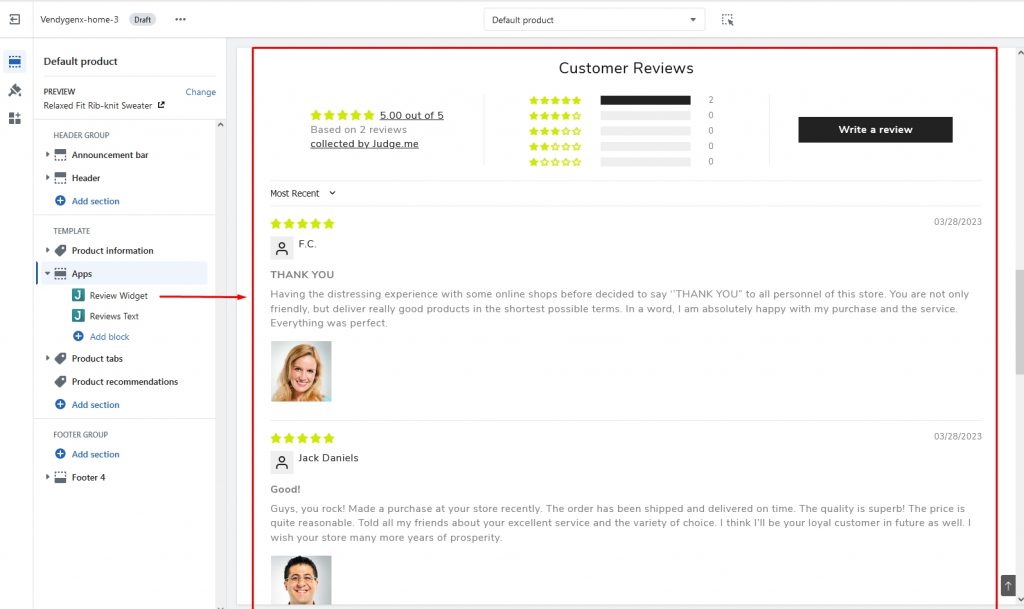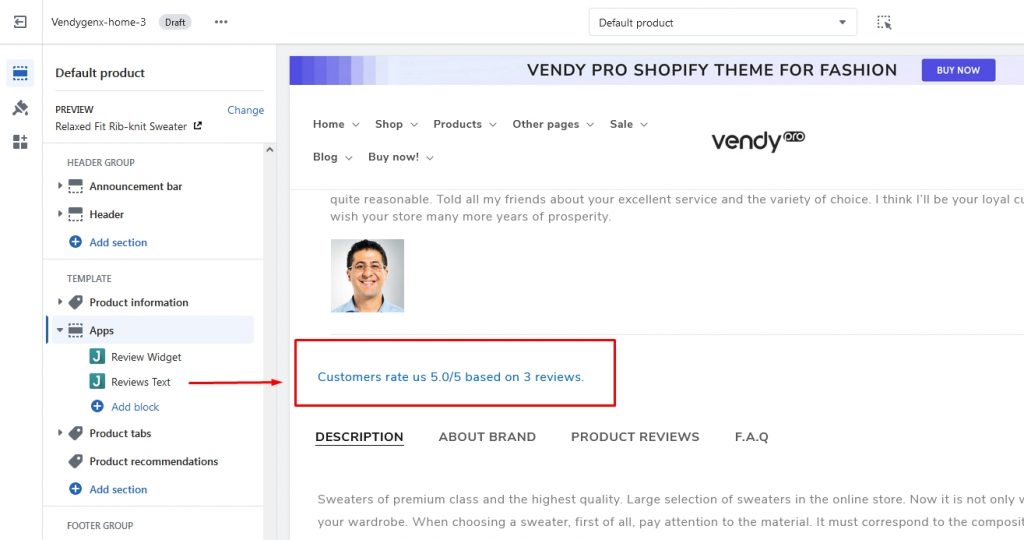 10. Additionally, we offer a product review carousel that allows customers to easily browse through reviews from other satisfied customers.: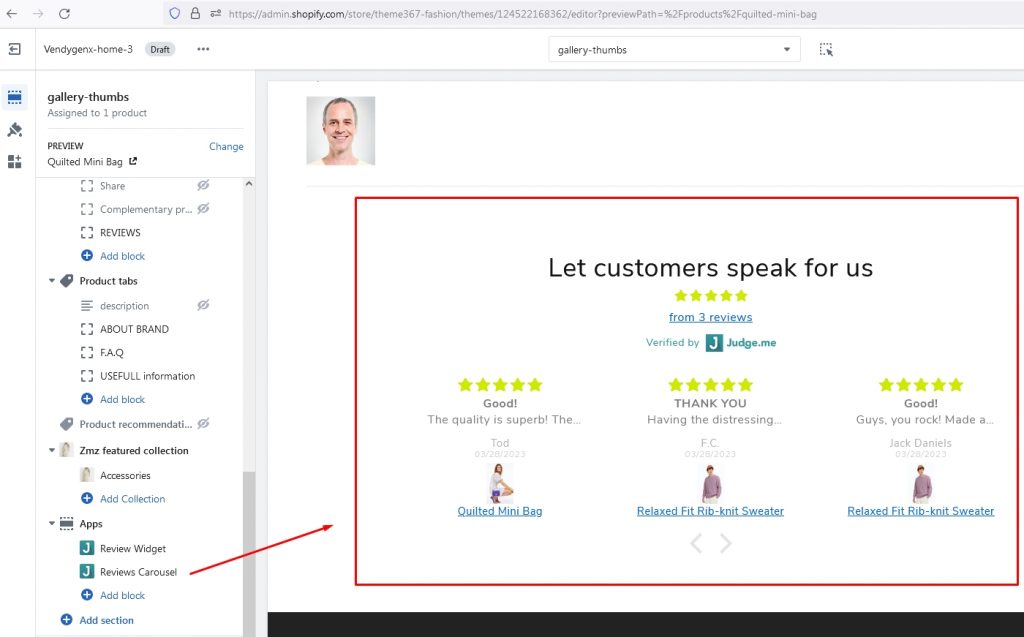 Furthermore, it's worth noting that the customization of widgets, settings, and other functionality can be easily accessed in the settings section of your app within the store admin.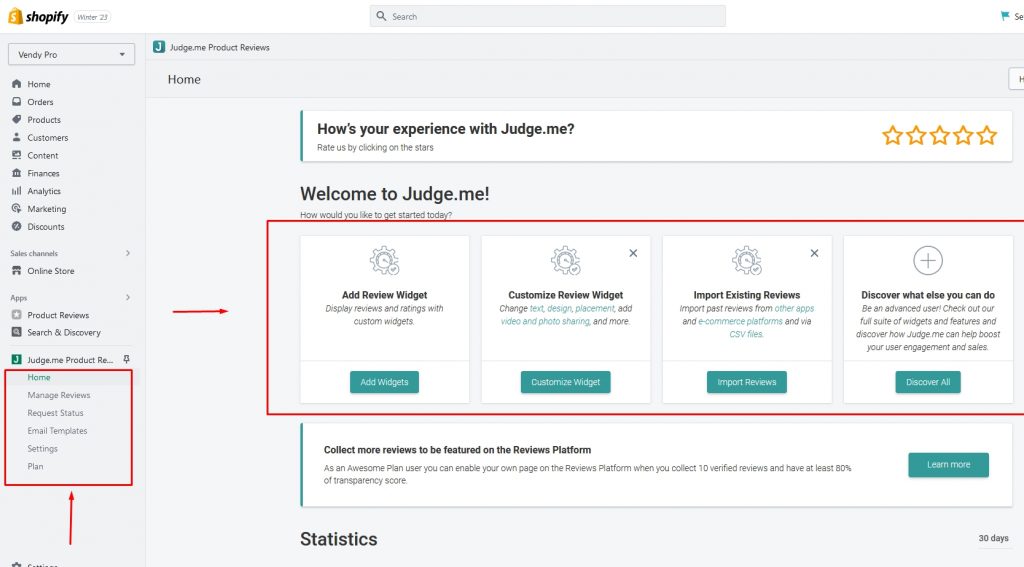 In conclusion, we hope this tutorial on how to install and manage the Judge.me app has been helpful.