Here you can find the instructions on how to install a template over existing store without SQL import.
Magento engine versions of your current website and the new Magento template should be compatible. You can check it in the Details tab on the demo preview page.
Firstly, upload the app, js, lib, skin folders from template package/themeXXX folder and the media folder from template package/sources/sample_data to your site directory on the server.
Then, at the admin panel go to the System > Design and select the new theme as the default. Save the changes.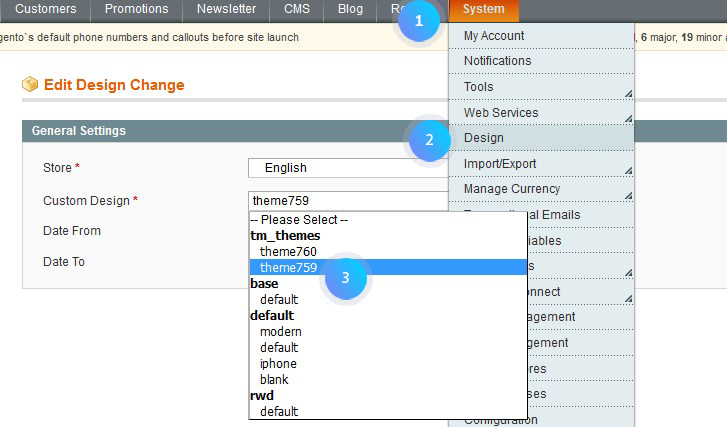 To get the demo sample pages and blocks, please open the Template Settings page on the demo (in the footer section). There you will find the needed pages/blocks/widgets settings and the location of the codes to add.
Cleare and disable Magento cache while editing the static pages.
To add sample pages, navigate to the CMS > Pages section.
See the tutorial: How to install sample content pages manually.
Go to CMS > Static blocks to add the template blocks.
See the tutorial: How to install sample static blocks manually.
If your template includes widgets, you can configure them in CMS > Widgets.
See the tutorial: What are Magento widgets and how to use them.
Save the changes and refresh your website.