The Story of Zemez: Working and Surviving in Wartime
The story of Zemez is closely connected with the constant hardships that our creative team faced in 2022 during wartime. For the whole IT sector in Ukraine, this has become an unforgiving reality. Undoubtedly, the work of our team was heavily influenced by this year's events. Even with our HQ located in the US, we heavily rely on our web design, development, and marketing team based in Ukraine.

Needless to say that this year's events heavily undermined the usual productivity and team spirit of our collective. Still, it forced us to unite even more and provide support not just to our clients but to our coworkers and teammates. We were working on a range of solutions for diverse platforms since our foundation. In recent years, Shopify became one of our major directions. In 2022, we decided to keep supporting it despite the events that took place in our homeland.
New Reality & Forced Changes
Obviously, our team members were not prepared for such events. After a while, we found a way to continue providing quality services to our customers. Our Ukrainian talents came up with brilliant ideas that eventually resulted in new theme updates and design solutions. It allowed us to continue the story of Zemez. For example, this year we introduced:
New skins and designs for Shopify themes;
Improved & updated functionality;
Optimization & stability fixes;
Relevant topics & content for eCommerce etc.
Still, it wasn't easy for any of us. The threat of bombing and the unbearable situation in the country forced many to leave Ukraine. This was also true for people at Zemez.
Not everyone was ready to leave the country. Some of Zemez's specialists moved to the cities that were relatively safe or at least distant from the warzone. Moving also meant caring about their families as well as taking time to relocate. The management of our company made every effort to help those in need. Providing any possible help was the least we could do. However, it helped our co-workers ensure their safety.

Adapting to the Situation & Helping Each Other at Zemez
Nevertheless, not everyone was able to find a safer place to live and work. Some were forced to adapt to the local situation. The offices of Zemez in Mykolaiv, Lviv, and Kyiv provided everything necessary for those team members who stayed in these cities. It helped many of us to continue working even in these dangerous circumstances. From customer service to marketing specialists, we struggled to provide the service our clients deserved.
When the national blackout happened, we faced unprecedented conditions once more. It took 3 days for Ukraine to get back to the regular power supply. Moreover, it changed but not marred the story of Zemez. We understood it was necessary to be prepared for power outages. Moreover, the successful work of our team depends on the quality of electricity and the Internet. With this in mind, every member of our company chose to change their approach to work efficiently. This also meant adapting to the harsh environment. The latter meant the lack of electricity, water, heating, and communication.
Designing and Updating Themes for Shopify During War
However, even in such times, we tried to do our best to create versatile themes for eCommerce and Shopify. This is especially true for the Roxxe multipurpose theme. It is one of our bestselling solutions for this platform. And this year we managed to prepare a major update for it. It included Shopify 2.0 support and a varied selection of 105 skins and topics. Our team tried its best to support our clients and give new content despite the military actions. The story of Zemez also includes work on other themes that proved to be successful this year:
Another essential solution we worked on during wartime was the Vendy theme for Shopify. This fashion store theme released last year received more content in 2022. While we worked on establishing our work in other cities and hid in bomb shelters, our team managed to give what was best for our clients. We laid the foundation for our projects with new designs, fixes, and improvements. It allowed us to stabilize and even improve our productivity despite the war.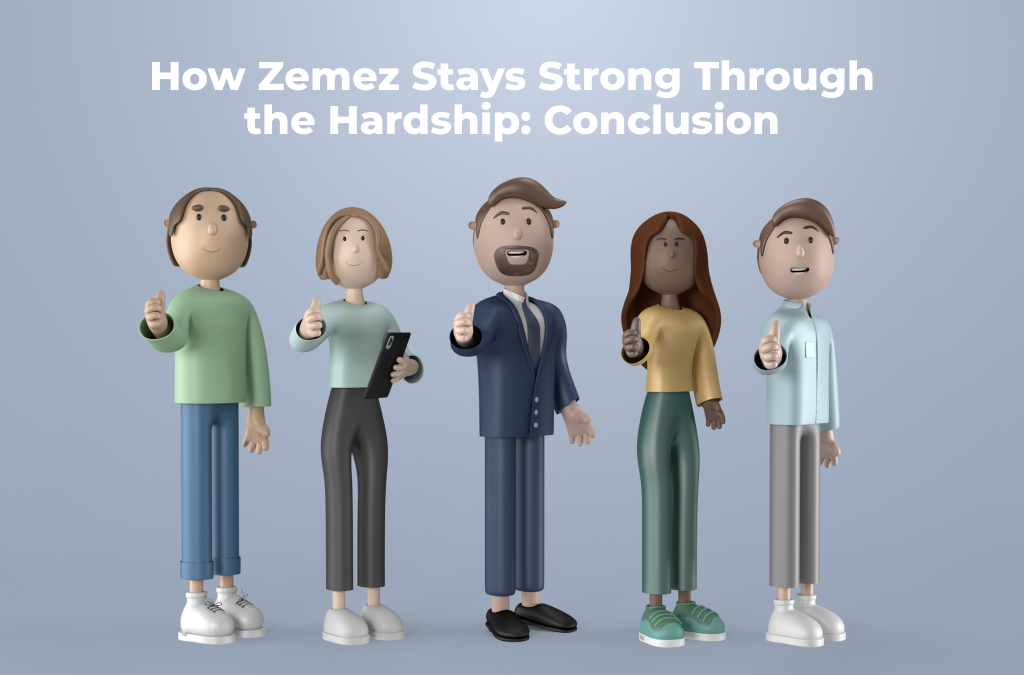 How Zemez Stays Strong Through the Hardship: Conclusion
The story of Zemez and our work during bombardments and artillery shelling involved helping our customers, too. The Zemez team always goes the extra mile for our clients. This year was not an exception. Our support department continues to provide all the necessary help even in a dire situation. Thanks to our brave staff we can guarantee the highest level of service to our customers worldwide.
Our work also involved taking part in diverse seasonal sales. For example, on Envato, we presented our selected themes during Midseason and Cyber week sales. Moreover, we added some extra discounts and special offers from our partners to our website during Black Friday. Our company also regularly helps Ukrainian defenders and provides donations to local crowdfunding projects. We believe that assisting where possible is the least we can do to help Ukrainians who suffer from the current situation.
This year was a true test of strength for us. Still, we managed to not just adapt and come together. Our team pushed through daily struggles. We continued to provide our clients with the best eCommerce solutions for Shopify. Moreover, our team continued to publish new guides and reviews in our blog. This helped us to stay strong even in the toughest times. We believe there's more in store for both our talented team and our customers next year.