In the world of the modern company, success depends on providing exceptional customer support. Behind the scenes, the Zemez team is a team of unsung heroes known for customer service. The Zemez support team is a team of professionals. Made up of people who are completely in passion for their job. Furthermore, these dedicated professionals are the driving force behind the project. They ensure customer satisfaction and solve problems of any complexity. They also ensure long-term customer relationships. Moreover, they carry out their work by always staying in touch!

In this article, we will look at the key role played by members of the Zemez support team. We also find out a lot of interesting insights into the specifics of their work.
Faces of the Zemez Support Team
The Zemez Support Team serves as the face of the company and acts as the main point of contact with the customers. The stars of our Zemez team are Jacob Donavan, Alice, Iris, and Megan. You are already familiar with Jacob Donavan. He is the head of technical support from Zemez. And now it's time to meet the wonderful professionals Alice, Iris, and Megan.
These young girls have knowledge and experience. To answer questions, solve problems, and provide quick solutions. Being experienced, patient, and compassionate, they create a positive image of our team. What's more, thanks to their well-coordinated work, the trust between us and you, our dear customers, is strengthened.

Therefore, let's find out more about the work of Zemez Support Team representatives.
What Led You to Join the Zemez Support Team?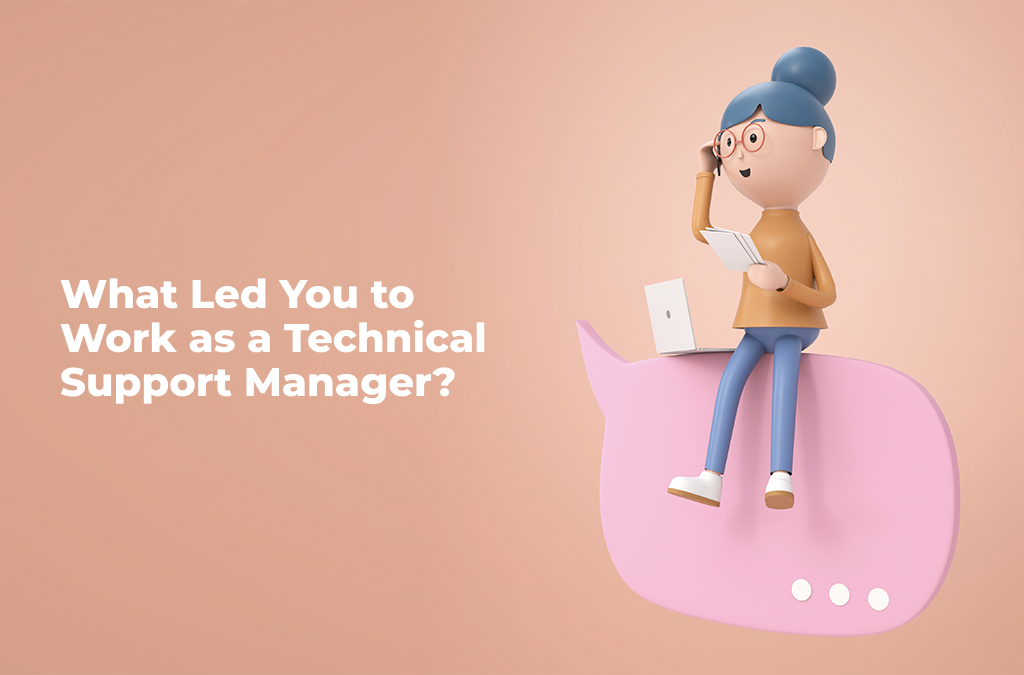 Each specialist in the Zemez support team started differently. For example:
Alice: I was graduating from university and it was the moment to think about the future. I already knew that I want to help people. And that website management is pretty interesting. Furthermore, it was destined to happen. Because somehow this job offer found me and I dived into it with all my heart. The complex world of eCommerce templates captivated me. So I began to constantly improve my knowledge, skills, and communication competence on a whole new level, taking on more and more responsibilities and difficult tasks. This is how it led me to become a Zemez support team.
Iris talks about her work: "My history at Zemez started back in the days when I was lucky to join a team of web design technicians making its first steps as a new startup. At that time I had been a part of the TemplateMonster technical support department for several years already. And joining a new enthusiastic team turned out to be the fresh challenge I needed.
Being a technical support manager allows me to get the best of both – experience the joy of delivering value directly to the client. And at the same time have an opportunity to develop my technical competence."
Megan answered as follows: " I started my journey at Zemez as a support operator due to my passion for technical support and customer service. I had prior experience working as a support manager. And enjoyed the role immensely. However, my love for the technical aspects of the job motivated me to pursue a position in technical support management. I was drawn to the growth opportunities and the chance to continually learn and tackle complex questions and technical challenges. "
How Do You Approach Working With Clients Who May Have Concerns or Issues With Our Product?
Any experienced professional should know how to get out of a complex technical difficulty. The Zemez support team has the solution.
Megan: When troubleshooting common technical issues with our website templates, we have a repository of prepared answers for quick resolutions to easy and common issues. Our focus is on being fast and effective, allowing us to dedicate more time to complex questions. With experience, we have developed an intuition for where to look for solutions. We employ various troubleshooting techniques that we would be happy to demonstrate when working on a ticket.
How Do You Effectively Communicate Technical Instructions and Solutions to Customers With Varying Levels of Technical Expertise?
Solving a problem is not an easy task. Moreover, it is even more difficult to communicate the solution to a client who has no specialist knowledge. But for the Zemez support team, this is no problem!
Iris gives us her experience: "Technical support and customer care are inseparable. Having a long background of technical support from my work with TemplateMonster, when I joined the Zemez team I was excited to shift more to the customer care sphere and develop in this domain.
The first and foremost in situations involving concerns or problems with the product is getting back to the customer right away and providing as much information about the roots of the issue as possible.
The clearer the situation is for the customer, the better the chances for fruitful cooperation and a quick resolution.
The main priority here is creating a comfortable space where the customers feel free to voice every concern and are sure to get quick feedback from us.
Surely, finding the needed technical solution is as significant, too. The quicker, the better".
Do You Have Any Special Techniques for Dealing With Difficult or Angry Clients?
Every member of the Zemez support team has specific experience. Moreover, this experience helps them to help people with different difficulties. And also to find a way out of any situation.
The experienced specialist Iris answers as follows: "When the client is obviously angry, the solution is… time. Provide the client with all the needed information. Offer sincere apologies. Try not to trigger further frustration. And leave them alone for some time. Usually, the obviously angry communication style is a momentary reaction, and it tends to fade down quite quickly when there's no further triggering.
As for the challenging cases – it's the requests that fall beyond the scope of what our team works with. These requests make us search cooperation with other teams and that is certainly a useful experience."
And then, Megan say:" In a recent case, I encountered challenging translation issues. Where regular techniques failed. To resolve it, I thoroughly investigated and checked the test installation. Which took additional time but let me resolve the problem.
I don't think there are any special tricks. When dealing with difficult or angry clients, maintaining professionalism and empathy is crucial. Putting yourself in their shoes helps in understanding their perspective and finding common ground for resolving the issue."
Are You Familiar with Common Third-Party Integrations and Plugins Used in Conjunction with Shopify, WordPress, or HTML Websites?
The successful Zemez support team – Alice, Iris, and Megan has experience with various integrations and plugins. Here's what they have to say about it:
Alice: "When working with this or that type of template, you always get inquiries connected with additional functionality. And that is where third-party integrations and plugins come in hand. Although there are tons of them, I explore the best options that will fit the needs of a customer based on the user and our team's experience. I have worked with dozens of different plugins like review, wishlist, lightbox, announcement bar, messengers, search, and filter."
Iris: "I'm thrilled to follow the evolution of AI technologies and their introduction in different spheres, including web design and website building. At this point, AI possibilities are already huge, and the potential rises rapidly.
WordPress plugin developers have already made big progress integrating ML algorithms into their products – for SEO, security, automation, etc. Not only the new products are built with an accent on AI. The widely-used WordPress plugins like Akismet or Elementor, are working on integrating new AI-based features.
Shopify apps focus on integrating AI for eCommerce as well."
Megan: "Yes, I am familiar with common third-party integrations and plugins used with WordPress websites. Some examples of integrations I have worked with include popular plugins for website speed optimization, WooCommerce for eCommerce functionality, and Contact Form 7 for form submissions."
What Qualities Should a Support Expert Have?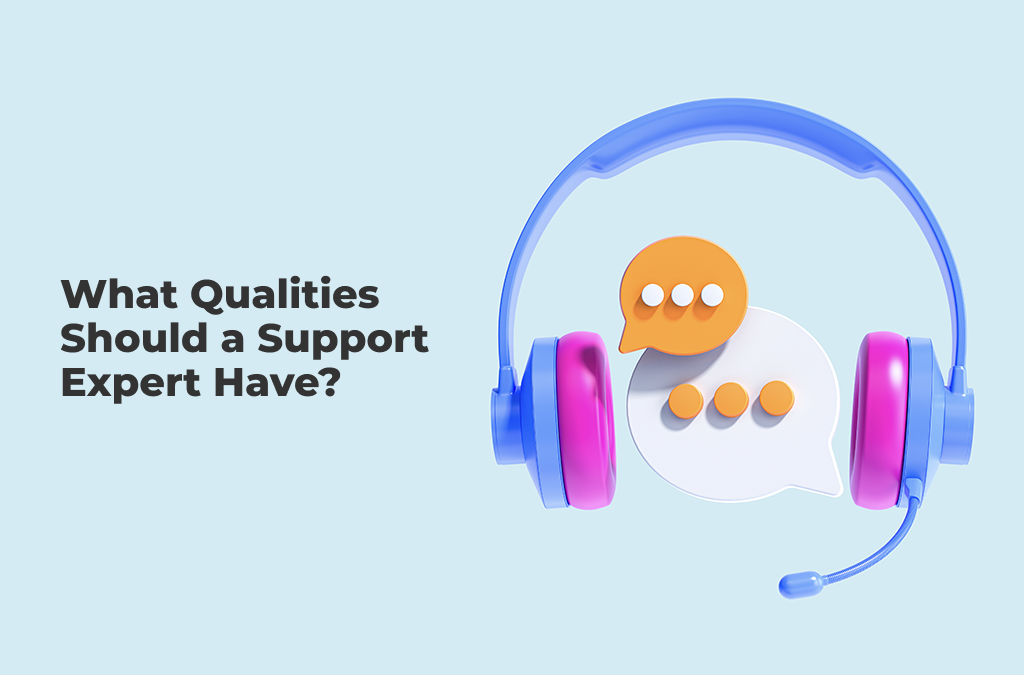 What characterizes a good professional? Certainly his qualities. So Alice, Iris, and Megan shared their thoughts on this.
Alice: "It is essential to love what you do first of all.
When it comes to supporting expertise, you should have the calling to help people. Which means strong knowledge of website and theme management. And the art of accurate and simple delivery of instructions to clients. One of the most important qualities is a commitment to help with any questions, amiability, persistence, and patience. All the rest can be learned."
Iris: "Soft skills are the staple. Though technical competence is as significant, not knowing how to communicate the solution to the client accurately beats the whole idea of technical support. For me, in technical support, the accent in most cases is more on 'support', than 'technical'."
Megan: "Support experts should possess several key qualities. These include a strong dedication to the product, excellent technical intuition, empathy towards customers, a desire to learn and explore, and effective communication skills."
What Do You Enjoy About Being a Support Expert?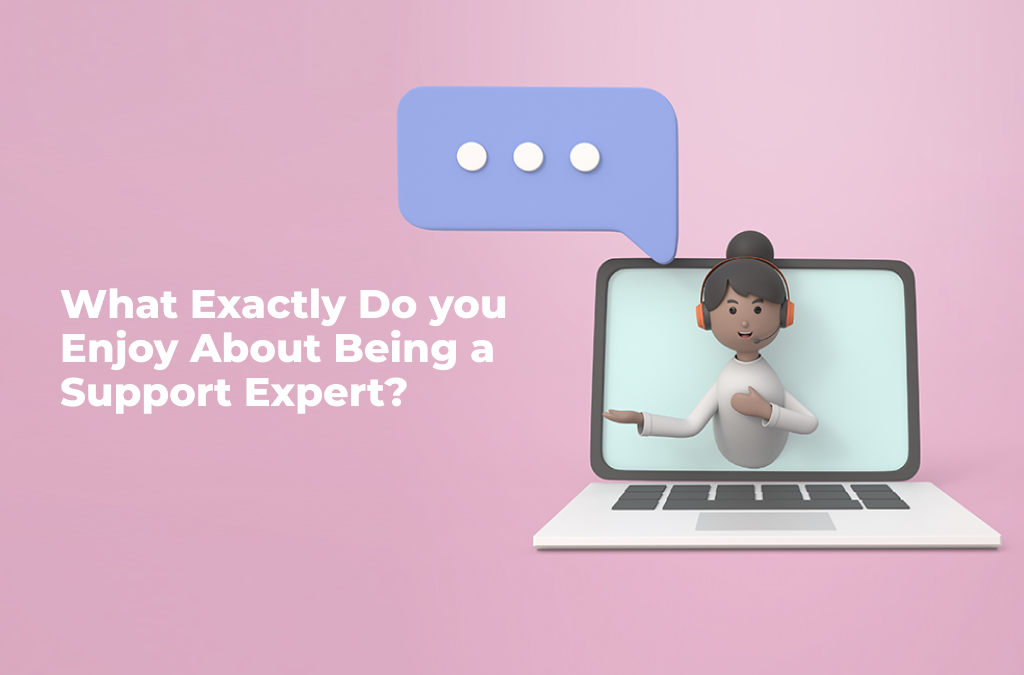 Alice: "It is a pleasure to help our customers in achieving the needed result.
I enjoy following constantly changing website tendencies and updates to keep myself on topic and provide the best solutions.
The best part of it is when you resolve a complex task, making things easy and getting the reward in the form of positive feedback from customers."
Iris: "Client success stories and feedback is what's keeping me excited about my job. There are bad days and good days no matter what exactly your work is. But getting genuine 'thank you' from a client never fails to make my day better."
Megan: "As a support expert, I genuinely enjoy the technical aspect of the role. I find fulfillment in tackling challenges, resolving complex issues, and getting to the root of the problem."
Zemez Support Team Unveiled: Conclusion
The Zemez support team is the hero in the world of customer service. Alice, Iris, and Megan are valuable members of our team. They provide invaluable support, problem-solving expertise, and exceptional customer service experience. Their commitment to empathy, communication, and continuous improvement sets them apart.
You can also find interviews with other members of our team on our blog. Moreover, it's always easy to keep up with new developments on our social media pages: Instagram, Facebook and Twitter. Subscribe and stay in touch with us.