AI tools for Business are a powerful tool for business development. For companies working with huge information flows, it becomes a lifesaver. AI helps to perform routine operations by processing data and providing analytics. Thanks to the work of artificial intelligence, a business gets a real basis for making the right and prompt decisions – numbers, criteria, and recommended actions. And this allows you to improve and develop business processes, and increase profitability. We will talk about how the introduction and use of artificial intelligence in business affect different processes, whether it is worth trusting intelligent systems, and how companies are already using them, we will tell in the article.

In general, the use of AI tools for business is an opportunity to offload the tedious tasks of processing big data to machines. You can automate decision prediction and reporting processes. Any service based on artificial intelligence becomes smart as a result of machine learning. According to given algorithms, he collects information, analyzes it, determines patterns, classifies data, and draws conclusions.
AI tools for Business can provide a number of benefits and help businesses in various areas. For example finance, medicine, industry, transport, trade, personnel management, customer support, etc. In addition the Significance of Artificial Intelligence in Transforming the Marketing Industry cannot be overestimated. We will talk a lot more about this. This is the most promising direction today.
How can artificial intelligence help businesses?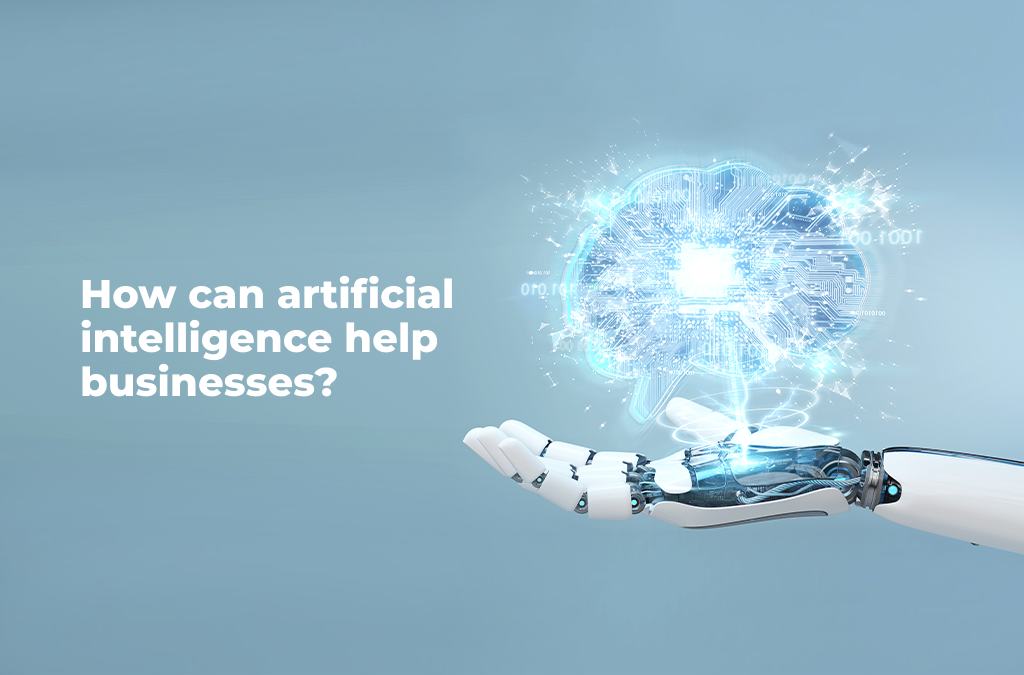 Automation and process optimization. AI tools for Business can automate routine and repetitive tasks, freeing up time and resources for more complex and strategic tasks. It can also optimize workflows, improving efficiency and reducing costs.
Analytics and prediction. AI can analyze large amounts of data and identify patterns and trends in them. This allows the business to make informed decisions based on insights. AI can also predict future events and trends, helping businesses take predictable action.
Improved customer service. AI can be used to create virtual assistants and chatbots that can communicate with customers and provide support. They can answer questions, offer personalized recommendations, and help solve problems. This improves the customer experience and increases satisfaction.
Anticipate and manage risk. AI can help businesses predict and manage risk. AI algorithms can analyze historical data and identify potential risks and threats. This allows you to take measures to reduce risks and improve the security of business processes.
Personalization and marketing. AI can analyze data about customer behavior and preferences, allowing it to create personalized offers and advertisements. It can also help optimize marketing campaigns by identifying the most effective channels and promotion strategies.
Improving the quality of decision-making. AI can provide businesses with additional insights and analytics to help them make more accurate and data-driven decisions. It can suggest alternative scenarios, simulate outcomes, and evaluate the consequences of various decisions.
These are just some examples of how AI tools for Business can be useful. The use of AI depends on the specific needs and goals of the company.
Should you trust AI tools for Business?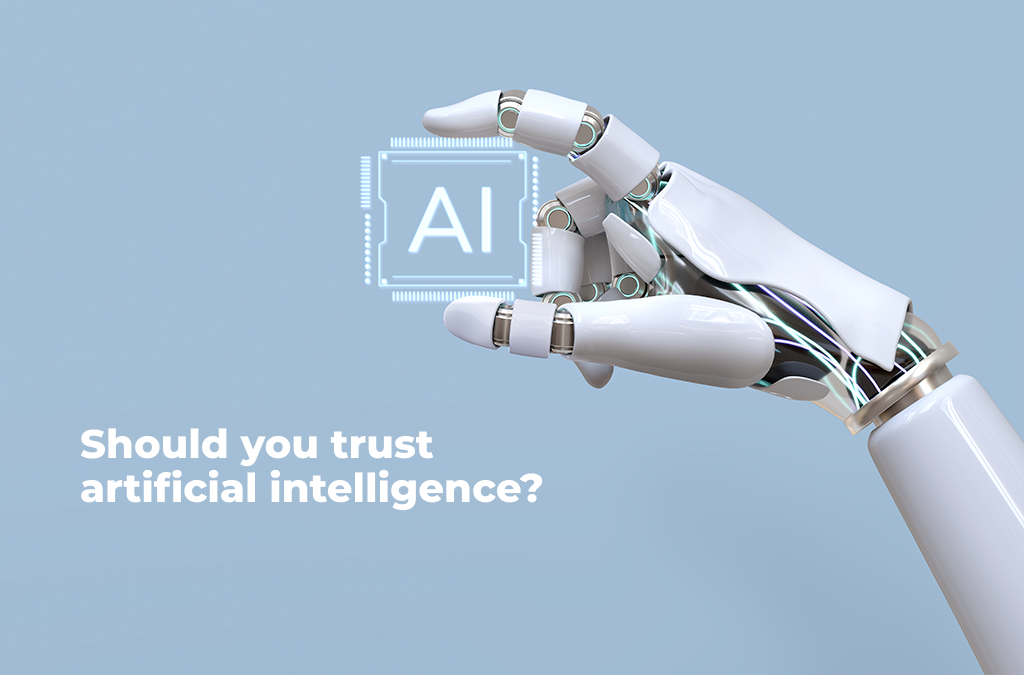 Business leaders who have not dealt with artificial intelligence before often doubt – is it worth trusting a machine at all. Still, this is not a person, and how does artificial intelligence issue its forecasts? He cannot think for himself.

In fact, here it is enough to at least superficially study how machine learning works. Any service based on artificial intelligence is not born "smart" from the very beginning. Before that, he goes through a kind of study – based on given algorithms and a huge amount of information, he finds patterns, classifies data, and "remembers" correct and incorrect answers. For example, by analyzing terabytes of data about purchases in a certain supermarket, a computer learns to determine which products are taken most often, what store customers aged 25 to 35 usually buy, what else they often take with milk of a certain brand, etc. The more data is processed, the machine becomes "smarter".
Trust in AI tools for Business depends on specific cases and applications.
What factors should be considered if you want to use artificial intelligence:
Data quality. AI is data-driven, and the quality of that data affects the accuracy and validity of the results. If the data is incomplete, inaccurate, or biased, then the AI results may be unreliable. Therefore, it is necessary to ensure the quality and correctness of the data on which AI is based.
Training and adaptation. AI requires training and customization for specific tasks and situations. This may take time and resources. Businesses must pay attention to training and adapting AI to achieve the desired results.
Human factor. AI is not completely autonomous and must be used in conjunction with human expert opinion. In some cases, a human factor may be necessary to interpret AI results and make final decisions.
Ethical considerations. Implementing AI can raise ethical questions, especially when automating decisions that affect people. Businesses must take into account ethical aspects and ensure transparency and fairness in the use of AI.
Regulation and security. It is important to take into account legal and regulatory requirements regarding the use of AI. Data security is also required to prevent unauthorized access and abuse.
There are several types of machine learning, often used in hybrid form. We will not dwell on them in this article – this is a very large topic. We just want to show that artificial intelligence is not something indefinite and unpredictable, but quite logical behavior of machines acting according to a given algorithm. And, of course, you can trust AI tools for business. After all, its main advantage over the human brain is the speed of information processing.
What artificial intelligence tools can you use in business?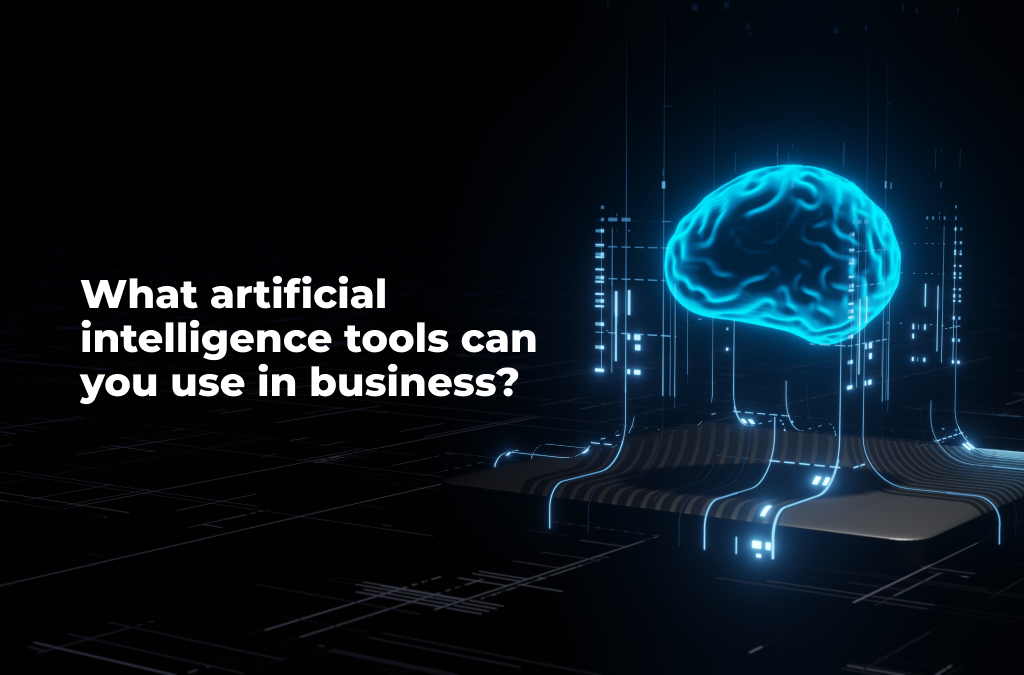 Cyber Security Products
Protection against cyber scammers and phishing programs is one of the most important options for a business. And artificial intelligence will help with this. AI-based services are programmed to anticipate and prevent attacks. They can observe unusual behavior of programs, sources, or files, compare it with the behavior of safe resources, and block if the activity seems suspicious to them.
Sales statistics and customer demand forecasting
By loading sales data into an AI-based program, you can get detailed reports and even a forecast of buying activity. By regularly compiling such reports, you will be able to track how buyers react to certain promotions. You can also analyze how their demand changes depending on the season, etc. You won't need to sort the data yourself – just upload it to a special service with AI. So you can not only regulate the release and sale of your goods but also make individual offers to customers.
Customer service automation
The support service constantly has to answer a mountain of the same type of questions. At the same time, many of them are solved in an instant, while really complex problems are waiting for their turn. To prevent this from happening, you can put a bot or an autoresponder that can prompt simple information for the initial contact with the client. If the bot is not able to solve the client's question, it can directly direct it to the very department where it will be helped. Such answering machines are used, for example, in the banking sector or with communication providers. You probably dealt with them when you called any bank.
On the opposite bank of distrustful entrepreneurs are business owners who are convinced of the miraculous power of artificial intelligence. They are confident that as soon as they start using AI in their business, they will immediately receive all the answers to their questions and a clear development plan for the coming years.
If such a service existed, it would be a miracle, and all businesses would become profitable. But so far, the entrepreneur remains the main one in the "entrepreneur-AI" interaction. Yes, you can use the full power of artificial intelligence, but only you determine what kind of data you want to receive and how to use it in your business. First, set goals, and then connect smart services.
Finally let's take a closer look at the most popular and effective tools that you can use for business today.
Jasper.AI – Content Ideas Generator
It is difficult to create quality content that would attract visitors and rank highly on Google. In addition, content marketing requires creativity and time. It is impossible to keep up with ideas, and it is much more difficult to sit down or put them together in a coherent essay.
Jasper.AI – Content Ideas generator is an artificial intelligence designed to generate ideas for content. It uses machine learning algorithms and natural language processing (NLP) to generate sentences, headlines, ideas, and topics for various types of content such as articles, blogs, social media posts, and more.
With Jasper.AI, users can get inspiration and tips to create interesting and original content. The system can analyze a large amount of data, including articles, news, social media discussions, and other textual sources, in order to generate suggestions and ideas that meet the specified criteria.
Depending on the functionality, Jasper.AI may suggest keywords and phrases to help optimize content for search engines. In addition it can also suggest trending topics to engage your audience.
Advantages:
The interface is easy to use
Compatible with Surfer SEO
Unlimited content creation (with the higher plan)
Multilingual
These writing tools can help you save hours each week. You can create copies in minutes that perform well on Google, generate traffic, and convert visitors into purchases.
If you're competing with the best, it's your material that can give you the edge. We all know that content is everything. But, especially if you're starting from scratch, creating great content can take a lot of time and effort. This first step is eliminated with Jasper.ai.
Grammarly – an AI-powered writing assistant tool
Grammarly is an AI-powered writing assistant. It is an online tool that offers checking and correcting grammatical errors, spelling errors, punctuation, writing style, and other aspects of text. Grammarly also offers recommendations for improving the quality and clarity of your written text. Grammarly offers powerful tools to automatically check and correct errors in grammar, spelling, punctuation, and style. This helps to avoid typos, grammatical errors, and other shortcomings. So you get the opportunity to increase the professionalism and readability of your text. It also takes into account the specifics of business communication and tailors its recommendations to your needs. He understands different industries and helps maintain the appropriate style and terminology in texts.
Grammarly also offers originality checking and plagiarism detection tools. This is especially useful for professional writers, editors, and content professionals. Working with this tool involves the possibility of collaboration and exchange of texts between colleagues. This allows you to improve communication within the team and ensure the consistency of texts.
It can be used in a wide variety of areas. Business correspondence, content marketing, blogging and more – you can get your work done faster. Grammarly is available as a web application and also has plugins for various text editors and browsers, making it a handy tool for real-time proofreading.
Grammarly has a wide range of features, including automatic error correction, synonym suggestion, sentiment analysis, plagiarism checker, and more. It also offers various subscription levels, including a free version and premium paid plans.
Descript – an AI-powered video editor
Surely it is important for you to know one of the best audio and video editing software in one place. Even if you are new to it, you can easily use it. Descript has all the features and tools you need in your daily creative life. It can also serve as a guide for those who are not experts in the field.
Descript is an audio and video editing program. It provides many benefits for those who want to quickly and efficiently manage their video transcribing and editing tasks. This communication software has been developed for many professional industries. But the ease of use and functionality makes it easy for beginners to get good results.
Its software implementation in the cloud allows it to be downloaded and installed without taking up space on your storage.
With this collaboration software, you will be able to edit audio or video in one place. It is best known for its speech-to-text transcription feature in over 20 languages. Here you can also edit video based on audio without having to cut or edit frames.
As such, Descript has become the go-to solution for many people looking for quality and speed in video editing.
If your main idea is to transcribe audio to text, then with this application you will do it very easily. In addition, you can download its app to be able to edit without leaving your smart device. Descript offers a variety of options for using the tools it has, from a free plan with basic features to a monthly or annual payment plan that provides everything a professional needs to make your content the best it can be.
Timely App – a project management AI tool
Timely is a simple and beautiful service for tracking time spent on tasks and projects. You can plan ahead and then find out how much you actually spent. This is planning and time tracking in one bottle.
Peculiarities:
Beautiful and simple interface.
Adding tasks and scheduling.
Apple Watch support.
Works in real-time.
Custom actions in notifications.
Organization of hours in projects.
Setting hourly rates.
Full control, reports.
These AI tools for Business will give you many benefits. So you can organize the work of your team and make it more efficient. Timely provides functionality for tracking and tracking working time. With this tool, employees can record their working time, and list completed work. It also keeps track of time spent on various tasks and projects.
Timely lets you create projects and tasks, set deadlines, and track progress. You can assign responsible employees, set priorities and control the execution of tasks. This helps to improve the organization and productivity of the team. It also provides analytical tools to estimate time spent on various tasks and projects. You can analyze time data, learn about trends, determine performance, and take action to improve performance.
This app also can integrate with other popular tools and platforms such as Google Calendar, Slack, Jira, and Trello. Of course this ensures data synchronization and facilitates interaction between different tools in your business.
Tactiq — meeting summaries software tool
Tactiq is an easy-to-use transcription tool. It allows you to stay in the meeting and automatically take notes about what you are talking about. After that, you will be presented with a complete transcript, which you can easily export to the working platform of your choice.
With its GPT-based summaries and action points, Tactiq has advantages that make it a great choice for anyone looking for a simple meeting transcriptor. Through integration with OpenAI, Tactiq simplifies and streamlines transcripts, helping you avoid tedious follow-ups and cluttered transcripts.
Tactiq transcripts translated into 5 languages have a high percentage of accuracy. This means you can count on them to record your entire conversation with minimal errors. Ironic for a company that intentionally mispronounces a word in its brand name.
Features and Benefits:
Record audio and video of negotiations, meetings, and presentations. This is especially useful for business meetings where it is important to save and restore the details of discussions and decisions made.
Tactiq automatically transcribes recordings, converting speech to text. This makes it easier to find and find the information you need in the records. You can quickly browse and search for key points, quotes, or solutions to help you focus on what's important.
Tactiq allows you to edit and annotate entries. You can highlight key points, add comments and notes, and make notes about the next steps or actions. It helps to organize and organize information for later use.
Tactiq provides the ability to collaborate and share recordings and transcriptions with colleagues or as a team. You can share and discuss entries within the platform. This contributes to more effective communication and joint problem-solving.
The security and privacy of your records and data. Your records are protected and accessible only to authorized users, which guarantees their safety.
Tactiq helps businesses save and organize important meetings, meetings, and discussions. This simplifies access to information and helps maintain effective team communication. This tool can be especially useful for business presentations, and meetings with clients. You can use it to plan projects and manage communications within an organization.
Brandmark – an AI-powered logo design platform
Brandmark is another popular tool for business owners looking to accelerate their business. You can create logos, social media graphics, app icons, business cards, and letterheads in one place. You can create a unified visual image of the brand. Social media templates, business cards, web design, and other graphic elements – all these elements can be combined here. The tool comes with an endless number of valuable templates to choose from and an artificial intelligence system. This will help you choose the right design based on your brand and industry.
You can create animated designs or simple logos and add them directly to social media icons, letterheads, presentations, and brand guides. Moreover, you can not only use the company's design solution to edit your logo. Here you can also work directly with a professional to make the image even more unique for your business.
You can get results in just a few minutes, and multiple logo options will help you choose the best fit for your brand. This saves time and resources, especially if you have a limited budget and opportunities to hire a designer. Logos from Brandmark can be exported to all major formats including PDF, PNG, EPS, and SVG. Plus, you can edit just about everything about your trademark, from logo size to font selection and color palette. An unlimited number of versions are also supported and you can create as many logos as you want.
A Brandmark can be a cost-effective business option, especially for small businesses or startups on a budget. It offers affordable subscription or pay-per-use plans to save you money on logo and graphic design.
Clarifai – an AI platform that enables businesses to create effective media
Clarifai offers a range of products and business solutions related to computer vision and artificial intelligence. This tool provides an API that allows developers to integrate computer vision into their applications. This allows you to automatically recognize and classify objects in images, as well as extract semantic information from videos. This is a solution that allows you to create your own machine-learning models based on customer data. It offers tools for training computer vision models specifically tailored to the needs of a particular business.
Clarifai Recognition offers ready-made machine-learning models for object recognition and classification in images. This can be useful for automatically processing photos, filtering content, or tracking objects in a video. Clarifai Visual Search allows users to search and compare images based on their visual characteristics. You can use this in eCommerce. For example, suggest similar products, or search engines to improve search results based on image content.
Get to know this tool better. You will find that Clarifai provides various solutions and tools. In addition, all of them you can customize and adapt to the specific needs and objectives of your business.
Conclusions
In general, AI tools for Business can be useful, but you need to be smart about their application and take into account the above factors. Before you decide to use AI, you need to do some simple analytical work. Assess your needs and opportunities for your business, think through the options, and then get to work.
Be the first in your niche and get access to absolutely powerful tools. All colleagues and competitors will envy you.
To surprise your customers and earn more money from it!
In the end, this will allow you to do your job faster, and enjoy life the rest of the time.
This is far from the limit of the possibilities of AI tools for Business. Now their general addition to different products will surely begin. We have been using services based on neural networks for a long time, for example, road navigators. But you must admit, up to this point, AI has always been in the shadows.
Now, many people write "neural network generated" or "neural network drew". Remember that any program still needs a person to provide input, adjust parameters, and evaluate the result.
AI will always be a helper, not a substitute. Finally, you need to learn how to use AI tools for Business so as not to trail behind progress.