Top 9 WordPress Plugins to Supercharge Your Site
Modern WordPress plugins to supercharge your site can positively influence your online presence. It is widely known that the basic features of the World's most popular CMS can be enhanced. It can be done with the variety of plugins available for this platform. They can improve the site's performance and make it more noticeable on the Internet. Diverse plugins pursue different purposes. Plugins can also transform a website into an attractive representation of your business. Depending on your needs, it is important to understand what tools to pick if you want to improve your website. That's why learning more about the most efficient WordPress plugins is necessary for both new platform users and experienced ones.

In today's post, we'll take a closer look at 9 WordPress plugins that are not just widely used but also quite effective. Whether you want to add powerful and configurable forms to your website or make it rank higher on Google, our selection of tools for WordPress can surely help you. This overview of varied extensions for the #1 CMS can be your guide to making the website you're working on both eCOmmerce-ready and well-optimized. From better image optimization to improved caching of webpages you're working on, in this article, you'll learn about powerful plugins that can make your online presence outstanding.
WooCommerce: One Solution for All Your eCommerce Needs
Let's start with some of the most widely known WordPress plugins to supercharge your site. One of them is WooCommerce, a plugin designed to turn any WordPress installation into an eCommerce-ready platform. From small online shops to huge business networks, many companies rely on WooCommerce as a free yet extremely powerful tool. Whether you need to create product catalogs more efficiently or manage your products faster, using this plugin can help you solve all these tasks. Moreover, it is a great fit for your WordPress site if you need to:
Categorize your products;
Manage orders;
Create sales reports;
Add alternative payment methods etc.
As you can see, WooCommerce provides a wide range of eCommerce-oriented features. In addition to that, the plugin is also open-source. This means you can edit it and make it more suitable for your store. Like many popular WordPress plugins, this one has great community support and detailed documentation. Moreover, many of its users are also avid contributors. They regularly work on the plugin to make it more efficient. Many of them also create themes for this platform. Also, WooCommerce is one of the most secure tools for establishing eCommerce-ready websites. Furthermore, if you are looking for a reputable plugin to make your website fully customizable and responsive, by using WooCommerce you can achieve all of the abovementioned goals.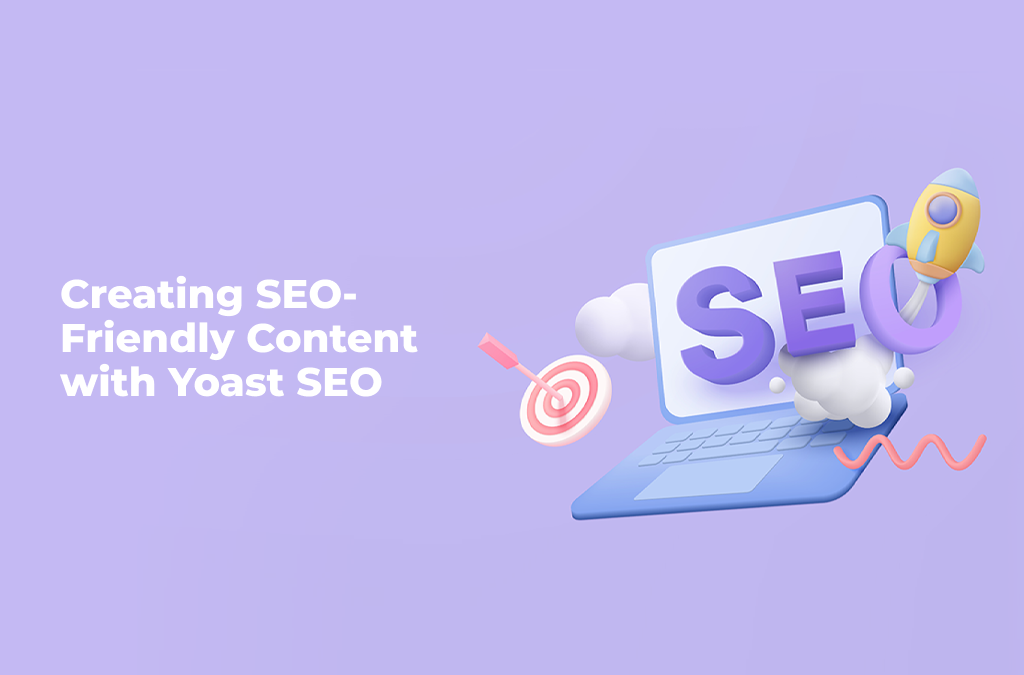 Creating SEO-Friendly Content with Yoast SEO
Another one of the famous and widely used WordPress plugins to supercharge your site is Yoast SEO. As its name suggests, this tool is intended for better search engine optimization. However, it also helps you to improve your text. Being integrated into the dashboard, this plugin allows you to carefully control how suitable your pages and posts are for SEO. As a result, you get high-quality written content checked by the popular requirements for search engines. This plugin makes it easy for you to improve your texts. It also ensures that your content is accessible to all kinds of readers. And all that is available free of charge.

This plugin is regularly updated and optimized for the Gutenberg editor. Like many WordPress plugins, this one can be installed directly on your website via the plugin catalog. After installation, it checks how often your focus keyword is found in the text. Moreover, it suggests additional keywords to make your articles more varied. Yoast SEO also helps with proofreading. It provides extra tips for improving readability. As a result, your posts and web pages become easier to read and understand. What's more important, with this plugin you can add meta description, meta title, and custom page URL to anything you are working on. It can be done without any code editing. Finally, Yoast allows you to check how your post will look on search engine results as well as on social networks. All of this can be done before publishing your article or adding new pages to your website.
WP Rocket, One of WordPress Plugins to Supercharge Your Site
Caching plays an important role in increasing the performance of WordPress. This is especially true for big and complex websites. If you are looking for ways of increasing site performance, using WP Rocket may be beneficial. This is one of the widely used WordPress plugins to supercharge your site. It includes a variety of methods that are used to improve your site's performance and loading speed. First of all, WP Rocket applies page caching to make pages load as fast as possible. Moreover, this extension uses GZIP compression to decrease the size of your web pages. In addition to these features, the mentioned plugin uses cache preloading. Every time you modify or add something to your website, this tool updates and preloads its cache to optimize your site.
However, these are just a small part of everything this plugin provides. If you own an eCommerce website that is based on WordPress, this solution can help you make it more optimized. By excluding sensitive pages from its cache, WP Rocket makes your site load faster even on mobile devices. In addition, any website using this tool can use browser caching. It is an extra feature that allows your site to store the most frequently used data and resources in the cache of the browser. From smartphones to PCs and tablets, such functionality is helpful for users that visit your site from various devices. Moreover, you can expect perfect compatibility with diverse themes and other WordPress-based solutions. By using WP Rocket you get outstanding loading speed while also retaining your website visitors. Both of these factors are important for successful promotion of your business online.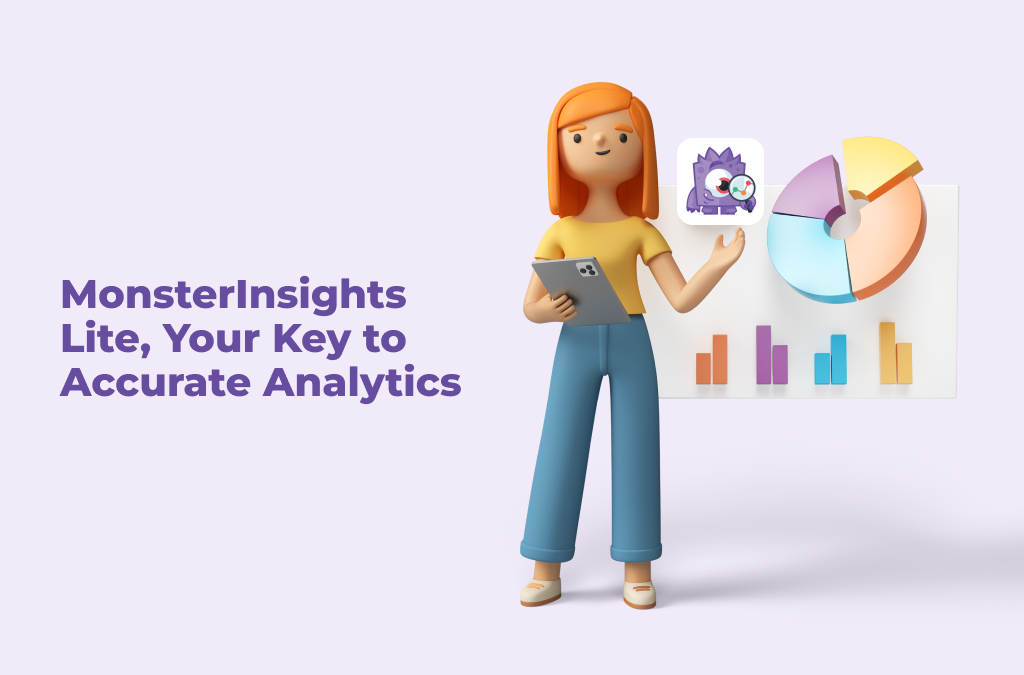 MonsterInsights Lite, Your Key to Accurate Analytics
Aside from improving performance, any website owner needs to track varied online metrics. This explains why many analytics solutions are part of WordPress plugins to supercharge your site. One such tool is MonsterInsights Lite. This plugin allows you to receive all kinds of detailed analytics and create accurate reports. Just by installing it and connecting your Google Analytics profile, you can effectively track how well your website is performing. Configured with just a few clicks, this plugin can help you collect all the necessary information about your website. It can be displayed within a single page or even appear on your dashboard when you log in to WordPress. For example, you can get reports of the following information:
Pageviews & sessions;
Top posts & pages;
Bounce & conversion rates;
Age & gender;
Transactions;
SEO score & focus keywords;
Performance overview etc.
In addition to this, you can configure MonsterInsights Lite to fit your needs. For example, if you have an eCommerce-oriented business, this plugin can help you with providing reports about your customer interests and behavior. it also helps with tracking the performance data of your site to analyze and optimize it on various devices. Moreover, the majority of these features are available for free as a part of MonsterInsights Lite. For deeper and more detailed tracking of anything concerning your website, the developers of the plugin offer its Pro version at an affordable price. However, regardless of what you choose, this WordPress plugin is a real-time saver in collecting data especially if you don't want to figure out how Google Analytics can be integrated into your website through coding.
WPForms: Highly Configurable Form Builder
Forms are an important part of any WordPress site. No wonder many website owners and admins use extensions that simplify the usage and integration of forms. Our next mention, WPForms, helps to configure them, too. This is one of the popular WordPress plugins to supercharge your site. It can help you with forms of any complexity. From regular contact forms to survey and payment forms, there is a lot this plugin can do. It also allows adding special conditions to enable or disable certain form elements. This can be useful if you want to make one form for several tasks. Besides, this plugin includes a variety of ready-made templates. They can be a great starting point for the next form on your website.
In addition to these features, WPForms also has an integrated drag & drop form builder. It helps to quickly create new forms for various pages and sections. Moreover, it can be done without any coding. This plugin also guarantees full responsiveness of all forms created with it. You can also rely on its spam protection to help you avoid any unnecessary responses. Moreover, this extension has the official support of diverse newsletter services. From MailChimp to Brevo and CampaignMonitor, you can easily connect forms to any of the popular e-mail services. This will help you effectively manage your e-mail marketing campaign. Lastly, the plugin supports various add-ons that enhance its functionality even further. Whether you need offline data support or add extra permissions to your forms, it can all be done with WPForms.
Rank Math & More WordPress Plugins to Supercharge Your Site
There are a lot of SEO plugins available for WordPress. Like Yoast SEO that we described above, Rank Math is also one of the WordPress plugins to supercharge your site. Its main goal is to simplify SEO. This extension offers a wide variety of features for that. They make search engine optimization an easy and enjoyable task. Moreover, this plugin helps you to take care of different SEO factors. It is done thanks to the range of built-in modules. From tracking your SERP position history to choosing the best focus keywords for any post, there's a lot this extension can do. For example, here are a few features that make this plugin a #1 choice for many successful WordPress sites:
Advanced SEO analytics;
Content AI writing assistant;
Scheme Markup generator;
Easy-to-use setup wizard;
Built-in keyword comparison tool;
XML sitemap generator;
Automatic ALT attribute management.
Aside from optimizing your site for SEO, this plugin improves your website in general. For example, with Rank Math, you can easily fix 404 pages. It helps to make your online presence fault-free. In addition to these features, the plugin allows for backing up your settings. This may be useful if you decide to migrate to a new WordPress installation. You can also apply Rank Math to a new website later. You can also take care of redirects with this solution as well as integrating social media into your site. As a result, you get everything you may need for SEO and general website optimization. This will help your site look well-organized and will quickly improve its search engine rank.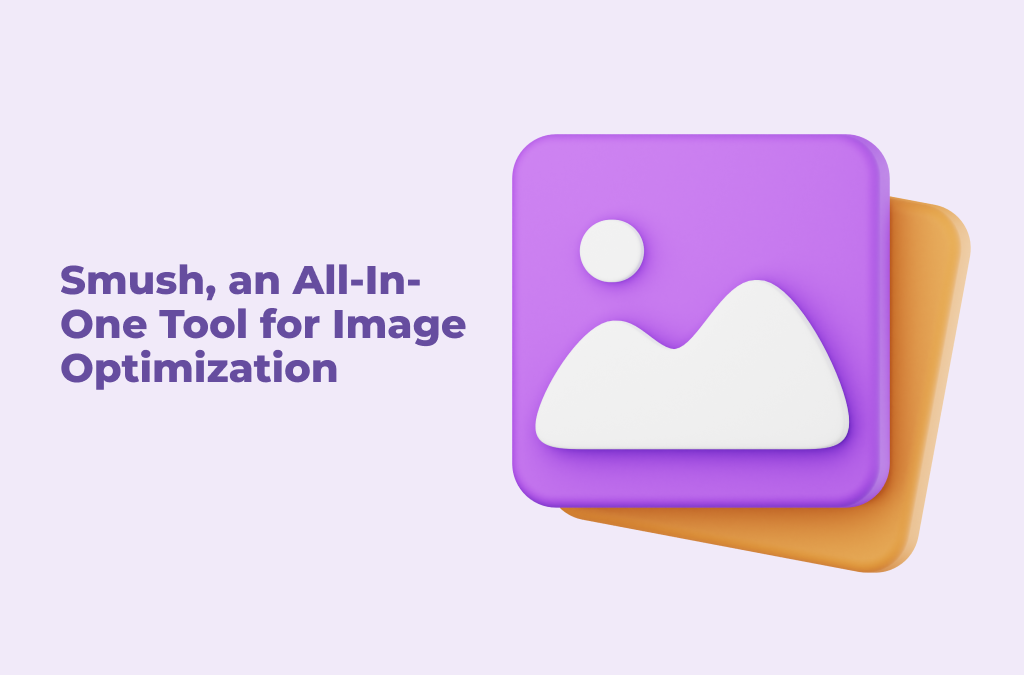 Smush, an All-In-One Tool for Image Optimization
One of the important stages of establishing any WordPress website is image optimization. Loading images may take a lot of resources depending on the file size. That's why image compression tools are often listed among WordPress plugins to supercharge your site. Smush is not an exception. This plugin is oriented towards improving your site images in every possible way. From enabling the lazy load to resizing images, this effective plugin can do it all.
Smush can process lots of files at once. Most importantly, you don't have to apply any additional software for image optimization. Using its special algorithm, the plugin allows you to efficiently compress images. Moreover, this solution provides full automation of image optimization. It can even perform this process in the background. This means you don't need to have your dashboard opened 24/7 for image optimization. The plugin supports a variety of formats, including GIF, PNG, and JPEG. Also, it allows you to detect any inconsistencies in image sizes. This helps to avoid the publication of any broken images on your website.
WP Super Cache: Increasing Your Site's Loading Speed
Another useful caching plugin worth mentioning is WP Super Cache. As the previously mentioned WP Rocket, this plugin creates static HTML files. They are based on the pages of your website. However, it can boast other useful functionality. Its features make it one of the WordPress plugins to supercharge your website. First of all, it is a highly configurable and customizable plugin. The plugin was developed by Automattic, the team behind WordPress.com and WooCommerce. Their solution allows you to deliver cached versions of your web pages. Furthermore, the plugin offers three separate mechanisms that perform page caching:
Expert;
Simple;
WP-Cache Caching.
The first one is the fastest as it applies the mod_rewrite option. The second method is the most common one. Moreover, it is easy to configure as you don't need to edit your website's files. Finally, the third caching technique is used when known or regular users visit the site. In all other cases, the two previous methods are used as they are a lot faster. Expert & simple techniques are also known as supercaching as they allow for faster static file generation. In addition to this functionality, the plugin also provides automatic cleaning. It helps with the deletion of outdated files. This helps to keep your website clean and safe from any unnecessary cached data.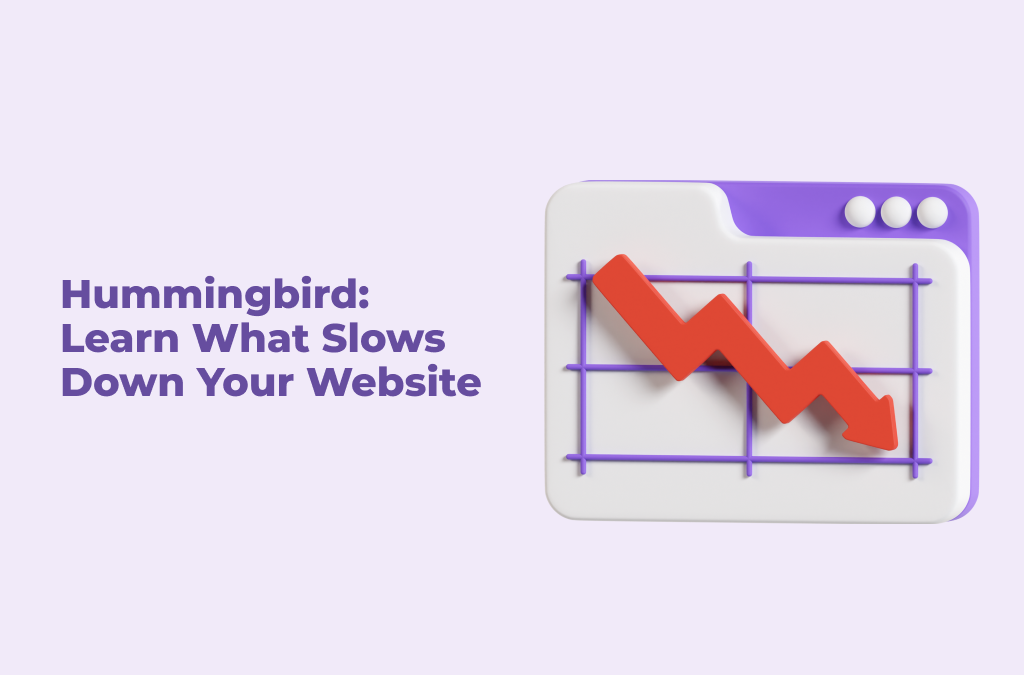 Hummingbird: Learn What Slows Down Your Website
The last solution in our list of WordPress plugins to supercharge your site is Hummingbird. It is a multipurpose tool to help you optimize your site in various ways. According to its developers, their extension provides additional ways to boost Google PageSpeed Insights. It also offers better controls. Hummingbird offers dozens of ways to speed up your site. They range from minifying CSS to applying file compression. For example, you can quickly scan your site with this tool. This way, you'll find what is lacking in terms of optimization. Furthermore, the plugin allows you to apply GZIP compression to make crucial website elements load faster.
While Hummingbird may seem like another optimization tool, it is quite a complex solution. As we all know, making your website perform better keeps your customers satisfied. This, in return, improves your SEO ranking and conversion rate. This plugin takes care of what's important for any website owner. Moreover, it provides tailored recommendations to help you fix any site-related issues. Whatever part of your website you have trouble with, Hummingbird provides multiple ways to test its performance. With the plugin's help, you can find out where exactly your site needs to be optimized. In addition, this solution helps with proper uptime monitoring. Even when you can't keep an eye on your website, it can help. And of course, you get detailed reports about your website that can be scheduled and sent to your inbox.
Conclusion: WordPress Plugins to Supercharge Your Site
This wraps up our review of 9 popular WordPress plugins to supercharge your site. We hope that with this information, you can select the tools for improving your website. You may choose to optimize your site or make it more. Regardless, these extensions can help with various tasks. Even with just a few plugins from this list, you can enhance your website. Moreover, you can get additional functionality without any complexities. As a result, you get a feature-rich and perfectly optimized site without any extra charges. And with the open-source nature of WordPress, you can even go for deeper customization of your site without spending too much on web development or design.
For more interesting guides, reviews, and articles, feel free to visit our blog. There you can find out more about the recent WordPress updates as well as some useful Shopify development services or steps to better SEO. Moreover, on our website, you can browse a wide selection of themes for both WordPress and Shopify to spice up the looks of your website. In addition to that, you can always rely on our services. They can help you improve your site's branding and make your site more efficient. And if you want to get updates from us via social networks, we invite you to our pages on Facebook and Instagram. There you can get the best from the world of web development and online marketing right into your social feed.