WordPress 6.2 "Dolphy" Update & Its Benefits
WordPress 6.2, the latest major update of the world's #1 CMS introduces a wide range of changes and improvements. Being one of the most widespread and constantly developing platforms, WordPress regularly receives new fixes and changes. From improving its performance to delivering new and amazing features, there's always something to explore in each update of WordPress. This time, the platform takes the next step to easier visual template editing. As a result, it provides a more positive future outlook for this CMS. In addition, this update improves the customization features of Gutenberg.

In today's post, we'll take a detailed look at this update while also exploring new features and changes it introduces. From the updated site editor to the block inspector, there are lots of interesting improvements to discuss. Moreover, we'll take a close look at some of the minor changes that are aimed to improve your user experience on this platform. Whether you are an experienced WordPress theme developer or a beginner, these and other changes will open new horizons to your work with this CMS. However, before we dive into details, let's learn what exactly it has to offer.
The Update's New Features & Improvements
The long-awaited WordPress 6.2 update is a huge step up in many directions. As we mentioned above, this update introduces a lot of significant changes. There are over 900 bug fixes and other changes that improve this platform for developers. However, for regular users, it means several major changes. From easier block editing with Gutenberg to more efficient work when it comes to customization, the "Dolphy" update has a lot to offer. Named after the jazz multi-instrumentalist Eric Allan Dolphy Jr., this new version of the world's favorite CMS provides:
Distraction-free editor mode;
Color-coded template parts;
Improved navigation & theme browsing experience;
New site editor interface;
Stylebook;
Block inspector;
Openverse integration.
This is just a part of what's provided with the major update of WordPress. These features are intended for improvement of editing alongside introducing notable changes to the interface. They improve the overall experience of the platform's users. However, this update marks one of the steps toward better customization. With new methods of interaction within its dashboard, WordPress offers you a simple way to both explore your site as an editor and create content as an author. Effective controls and considerable changes in design and content management, provide both experienced and new users of this CMS with exciting tools for creating what's necessary for their websites.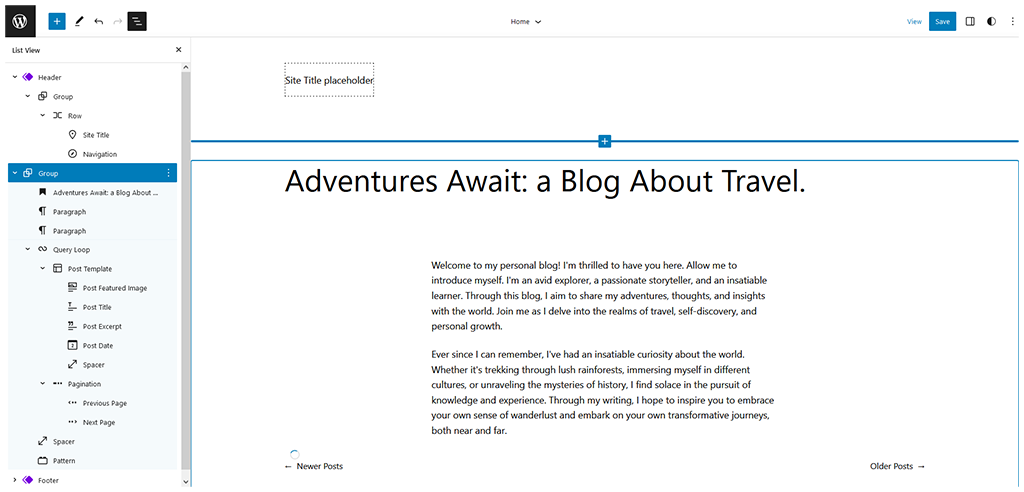 Visual & Functional Upgrade of Site Editor
Now, let's explore the details of this WordPress 6.2 update. One of the first improvements is connected with its site editor. Recently out of beta, this editor now has a new interface that is more user-friendly than ever before. Additionally, it provides users with tools for simple and effective theme editing and customization. Based on reusable blocks and sections, this editor is an important step towards making the platform more accessible for beginners. The new template editor allows you to freely browse page templates and their parts to use them later for your site's content.

Accessing this editor is possible only by using the block-based theme. We recommend using Monstroid2, a multipurpose solution for any kind of WordPress website. With over 300 pre-designed page layouts and a wide range of features, this affordable theme can be a perfect choice for your personal or corporate website. Regardless of the website you aim to establish, Mosntroid2 can be a great basis for your next successful online presence. Feel free to check its live demo to discover how this theme can help you stand out.
Adding new sections to any page of your website is also a lot easier thanks to the latest update. Just press the "+" button, and you can add any amount of new and updated sections. With the new editor, you can not just use pre-designed templates for any pages but also create your ones. Instead of using the default page template as many users did before, you can just start customizing your site right away by selecting any template you wish. Furthermore, working with headers and footers and editing them has also become a lot more convenient.
Better Menus via Enhanced Navigation Block
Another enhancement closely connected with the site editor is the improved navigation block. For many years, tools for creating simple and effective navigation were available only within the site editor. Additionally, website owners needed to integrate the menus into themes to make them look attractive and informative. However, with the new navigation block, you can easily insert menus into any page without creating diverse menus with obsolete tools for your website. For example, to add or modify a menu on your site's home page, you need to:
Log in to the WordPress Dashboard
Choose Appearance
Press Editor
Select the header block.
With this improved block, creating custom menus is easier than ever. You can also add them anywhere you want. Now, WordPress also allows you to reorder menu items. This can be done just by dragging certain links within the block. As a result, you can edit any menu without switching to other dashboard pages. You get a simplified and more accessible editing tool for header & footer menus. This solution is available as an easy-to-use block inside the editor. Moreover, just with a couple of clicks, you can create effective navigation that your website visitors will appreciate.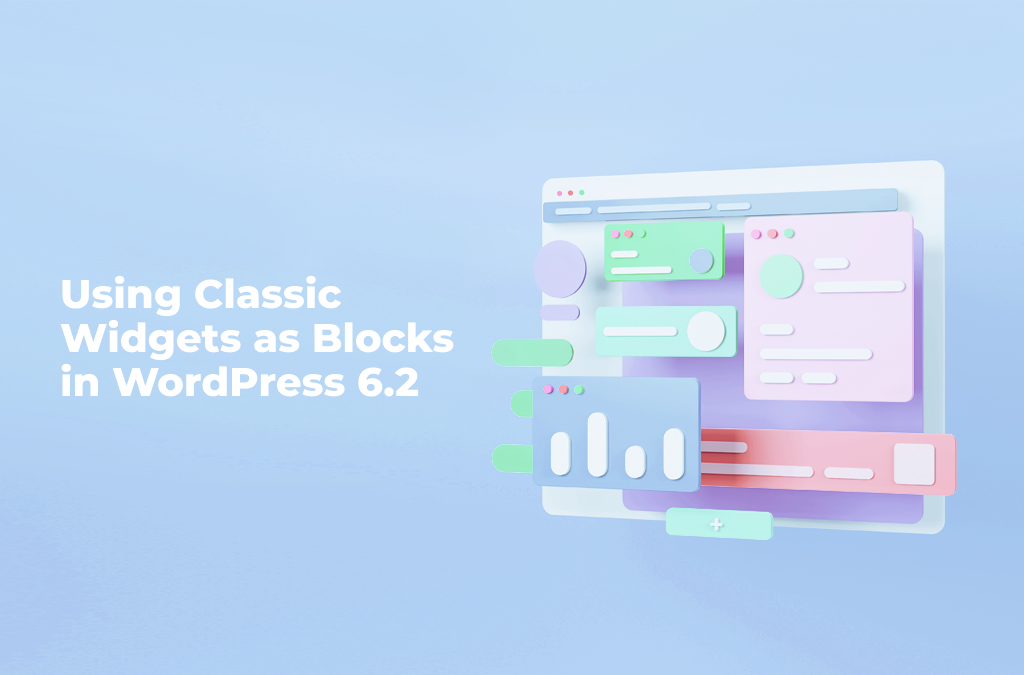 Using Classic Widgets as Blocks in WordPress 6.2
Transitioning from old versions to new ones always takes some time. That's why the developers of the WordPress 6.2 update have included classic widget support. Many websites on the platform use legacy widgets and plugins. "Dolphy" allows adding them as parts of any template to the pages created in the new site editor. However, moving away from old solutions to the outstanding capabilities of block-based themes is more recommended. Now it provides any WordPress developer and site owner with easy-to-use and powerful tools for web development. This is also true for those who want to create content and web designs with WordPress.
Color-Coded Page Template Parts
When developing a website for WordPress, users often have to deal with reusable components. Some plugins allow inserting them using shortcodes. Still, this approach doesn't guarantee that you won't accidentally delete an important part of a page when editing it. That's why the team of WordPress added color-coded blocks that help you to differentiate between custom-made content or unique blocks and components that you regularly use. Now, when using the updated site editor, these elements will be marked by a purple outline when you select them.
More Advantages in WordPress 6.2 Update: Distraction-Free Mode
For those who use this CMS for blogging, WordPress 6.2 also has something in store. We are talking about the distraction-free mode introduced with the latest version of the platform. It is now a part of the Gutenberg and site editors. This option will be a great solution if you want to have more free space on your device's display. Without any sidebars, menus, block selectors, and plugins appearing on your screen, you can now easily concentrate on creating blog posts and content. This also offers a minimalistic look when you are making something new or editing existing posts.
To enable this mode, simply press Ctrl+Shift+/ or go to the Options menu. It is located in the top-right corner of your screen. Then, select "Distraction free" in the appearing menu. Note that with this mode, you can still add new blocks. To do so, you need to press the "+" button on the canvas of your editor. This will allow you to add any content when you're writing your next WordPress post. To go back to the default editing mode, simply hover over the top of your screen. You will see the navigation panel, where you can select the same menu and disable the distraction-free mode.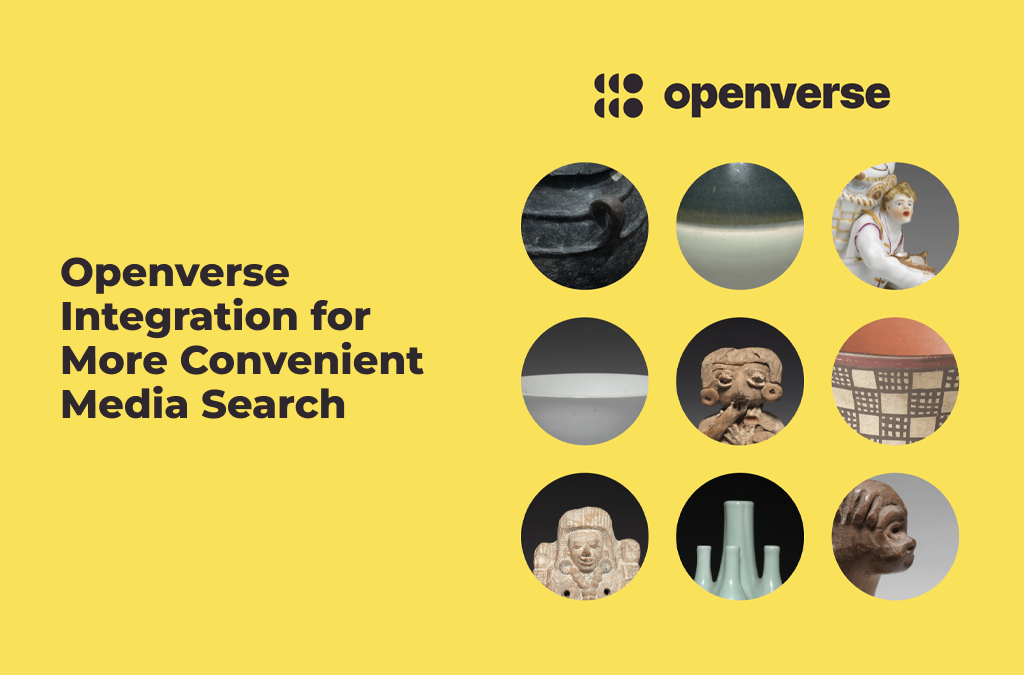 Openverse Integration for More Convenient Media Search
Another important addition that came with the WordPress 6.2 update is the Openverse integration. According to the developers, Openverse is "a search engine for openly-licensed media". For other developers & content creators using the platform, it is a chance to spice up their projects. This integration provides any WordPress user with an opportunity to easily search and add media. Openverse allows you not to worry about searching for media elsewhere outside of the CMS. It can be images or any other media to help your website stand out. This search engine provides audiovisual content following various Creative Commons licenses. Here are some of them:
These licenses simplify the process of content attribution while allowing the latter under several circumstances. As a result, WordPress content creators receive free access to quality content. They can use it with the abovementioned licenses. This search engine is also freely available online. However, making it accessible within WordPress speeds up the creation of new pages and posts. From inserting audio samples and clips to adding images, Openverse has a lot to offer. Its integration increases the potential of the CMS for both web design and content creation.
Using the New Style Book in WordPress 6.2
Aside from the updated site editor, WordPress 6.2 also includes a new style book. It is a visual representation of all styles that your block theme has. Using diverse theme styles, you can freely customize the looks of your site. From changing fonts to modifying buttons, there are lots of ways to use this feature. Now you don't need to open all pages of your website at once to test the new design of its blocks. Just open the style book in the editor for an overview of all blocks. When your Editor's page is open, just follow these steps:
Select the Styles icon in the top right corner;
Press the "Eye" icon to view your style book;
Make any necessary changes to your headings, colors, etc.
With this style book, you can easily change the looks of any element. It also allows you to preview the changes right away. Furthermore, the built-in style sidebar provides a variety of tools to customize the design. This helps you make many unique elements, including typography, colors, and layout. The tabs available in the style book allow you to change diverse elements. From text and media to key theme interface components, there's a lot to choose from. You may already have a block theme set up or just want to test it. In this case, changing colors and fonts is done best by using the style book. In addition to that, you can also copy and paste styles between blocks. Moreover, the new editor supports custom CSS styles to make your WordPress website more creative.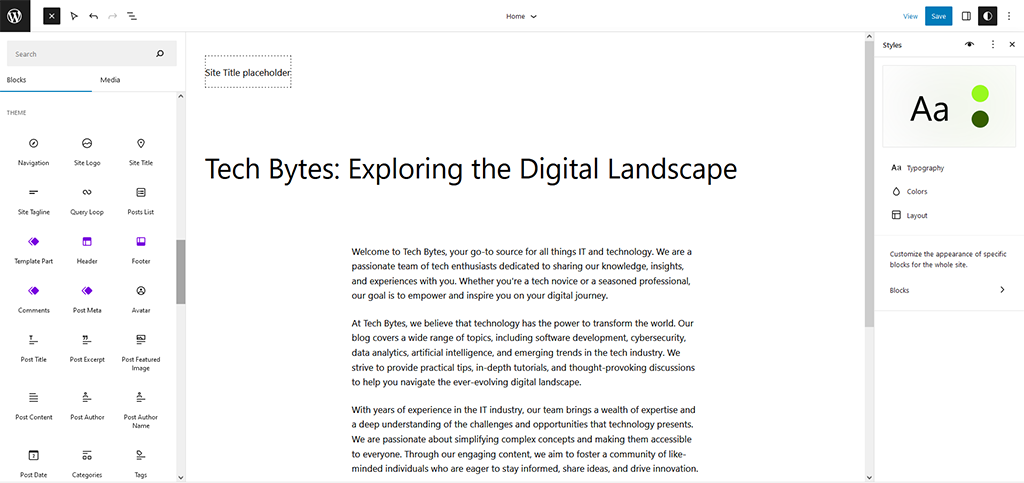 Updated Block Inserter and Header & Footer Variations
We'd like to show two more interesting features of the WordPress 6.2 update. Firstly, let's talk about the updated block inserter. It is included with the new version of this CMS. Its updated interface allows editors and web developers to effectively manage blocks on any page. You can use the Block tab to create new sections on your website. Adding ready-made patterns from a separate tab is also possible. This tool also can insert anything from the media library into your page. As a result, you don't need to make any extra clicks to select and add the content you need. All this can be done quicker and more efficiently than before.
There are also diverse header and footer variations available with this update. They allow you to easily create an informative header or attractive footer. You don't need to select many different blocks at once anymore. Just choose any of the bundled layouts for these page parts. This will allow you to get started quickly with creating a new page. However, this feature is also available only for websites with block themes. Even using the new default theme Twenty Twenty-Three, you can dive into the site editor and experience all these new features and advantages including diverse headers and footers for your website.
Conclusion
We hope this overview of the WordPress 6.2 "Dolphy" update was useful to you. It is one of the most widely discussed topics in the platform's community. However, most websites take some time to update their WordPress versions to the latest ones. Moreover, some websites are often built on legacy technologies. However, updating your CMS is vital. For example, many features took some extra coding before this update. Now, they are available to everyone. Are you still hesitant about updating your site? If so, feel free to take a look at the improvements yourself. Rest assured you'll find a feature that will help you transform your website. It will also speed up the content editing process.
For more interesting articles about WordPress and other platforms, feel free to visit our blog. We regularly publish new articles that might pique your interest. From interviews with our support team members to Vendy theme family overview, there's always something informative to discover on our website. If you're interested in online marketing, our SEO guides and tips can help with the promotion of your business. We also invite you to explore our services that will supercharge your website. And with the selection of Shopify and WordPress themes, you can surely make your company stand out online. In case you prefer to receive news via social networks, don't hesitate to follow our pages on Facebook and Instagram. With Zemez, you can always get the best from the world of web development & marketing.