Changing your Shopify domain name can be beneficial for several reasons. Your current domain address may not match your brand name or your marketing efforts. In this case, changing the domain name allows you to create a more consistent image and improve your brand awareness. Choosing the right domain name can increase your store's visibility on search engines. If you think your current domain name is not optimized for search queries, changing it may improve your ranking in search results.

By default, your online store is given a myshopify.com URL when you signed up for Shopify.
You can manage the domain name through Settings > Domains: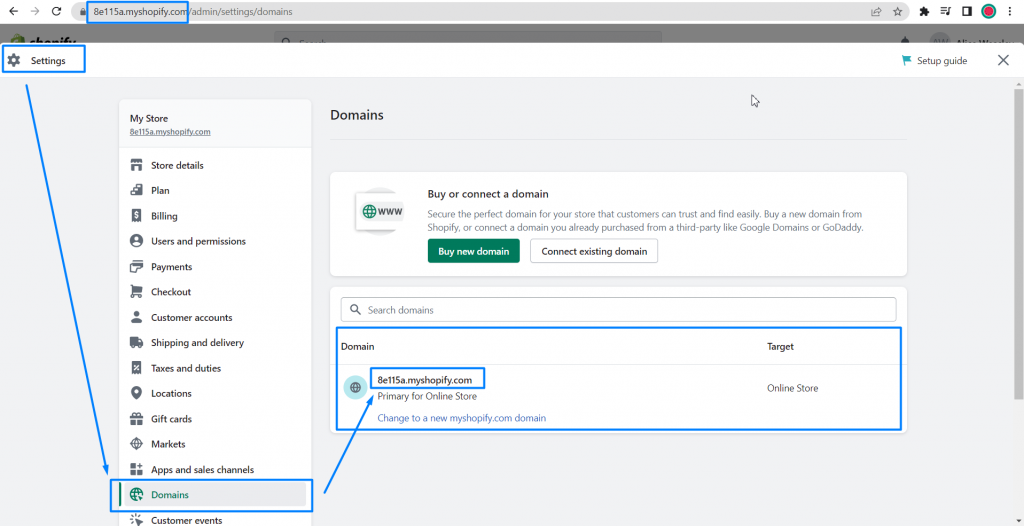 In order to change the store name before myshopify.com, press on Change to a new myshopify.com domain: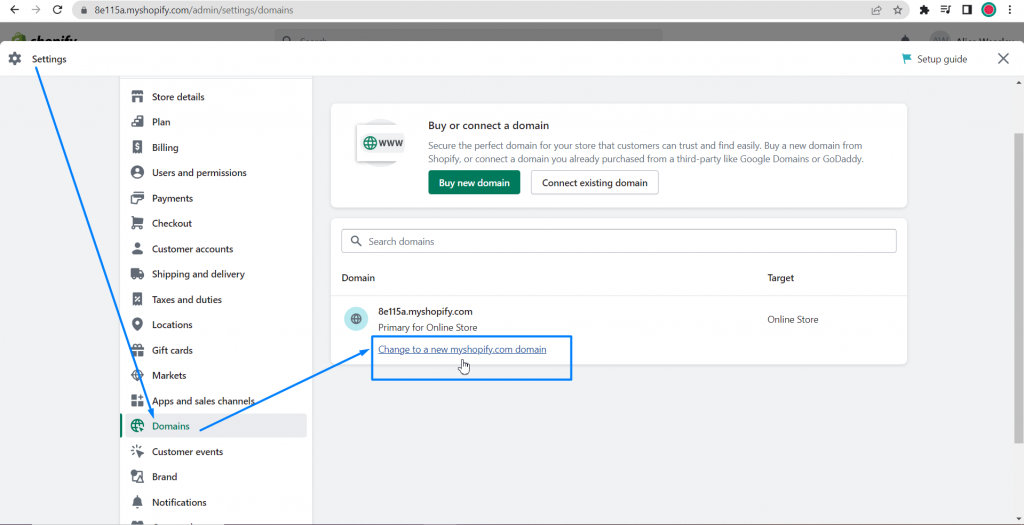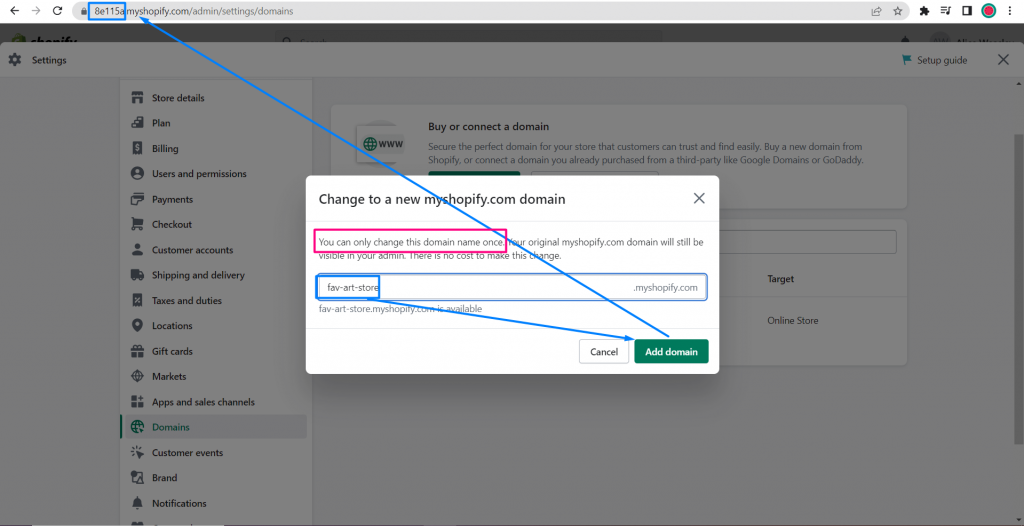 If you want to assign a custom domain name to your frontend URL instead of myshopify.com, for example, www.mywebsite.com, you can add it through Settings > Domains > Buy or connect a domain:
Buy new domain – press on this option if you want to buy a domain name from Shopify.
Connect existing domain – click on it if you want to add an existing or a new domain name from a third-party domain provider.
Please, refer to Shopify documentation for more information.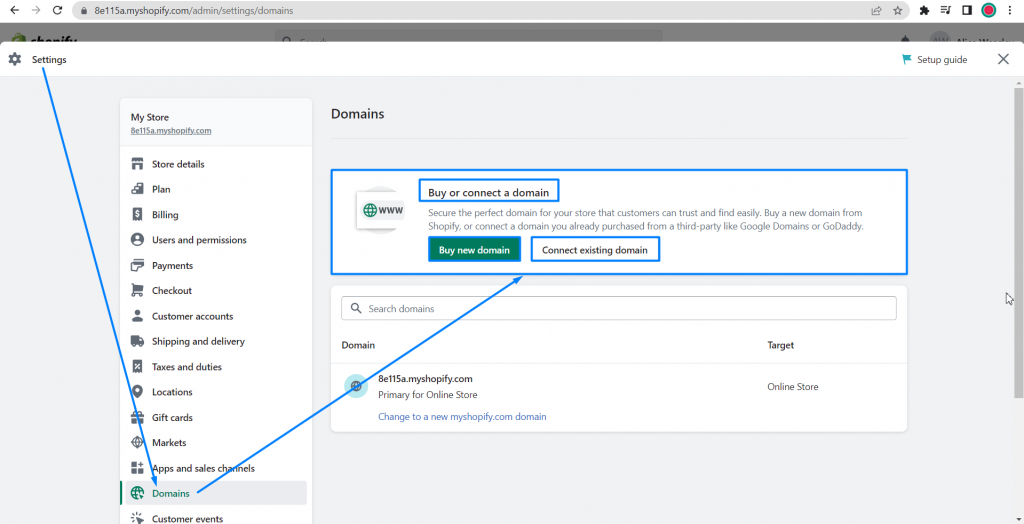 Now you know how to manage your domain name in Shopify.
It is important to note that changing a domain name may involve some technical and marketing challenges. For example, setting up redirects, updating links on the site, and informing customers about the new address. We recommend you carefully consider and plan for your domain name change. This will minimize any potential issues and interruptions to your store.
You might find it helpful to read how to remove powered by Shopify. You can contact us at any time to clarify the questions that interest you.