Here you can find the instructions on how to add slider to the page.
1. To add slider to your page please use Magento widgets. In the main admin panel menu click Content > Pages item.
2. Select the page you want to add slider to and click Edit.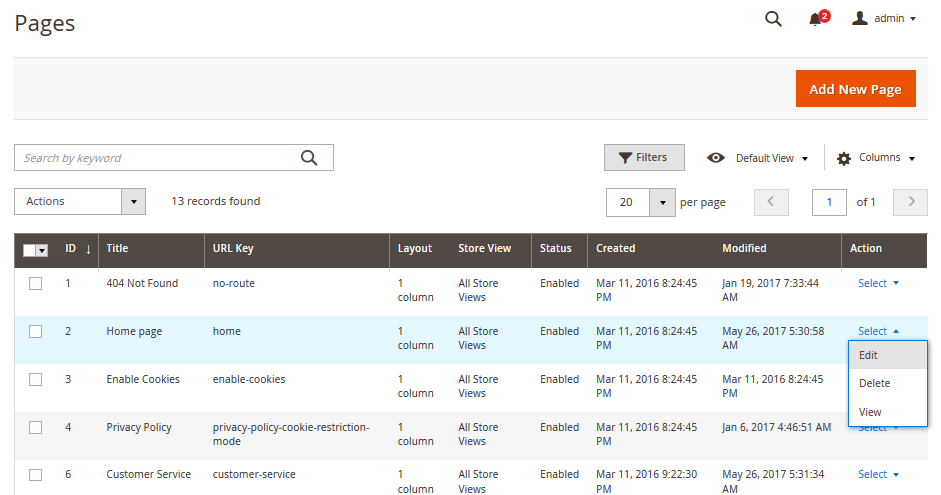 3. At the page editing screen switch to Content section and click Insert Widget button. (You may need to press Show/Hide Editor button to make Insert Widget button visible.)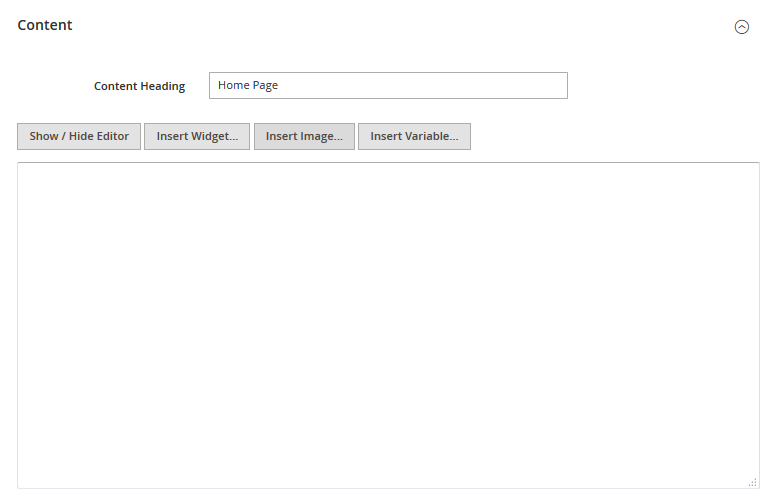 4. Then, in the appeared window select widget type Template Monster FilmSlider, select the slider you want to insert and click Insert Widget button.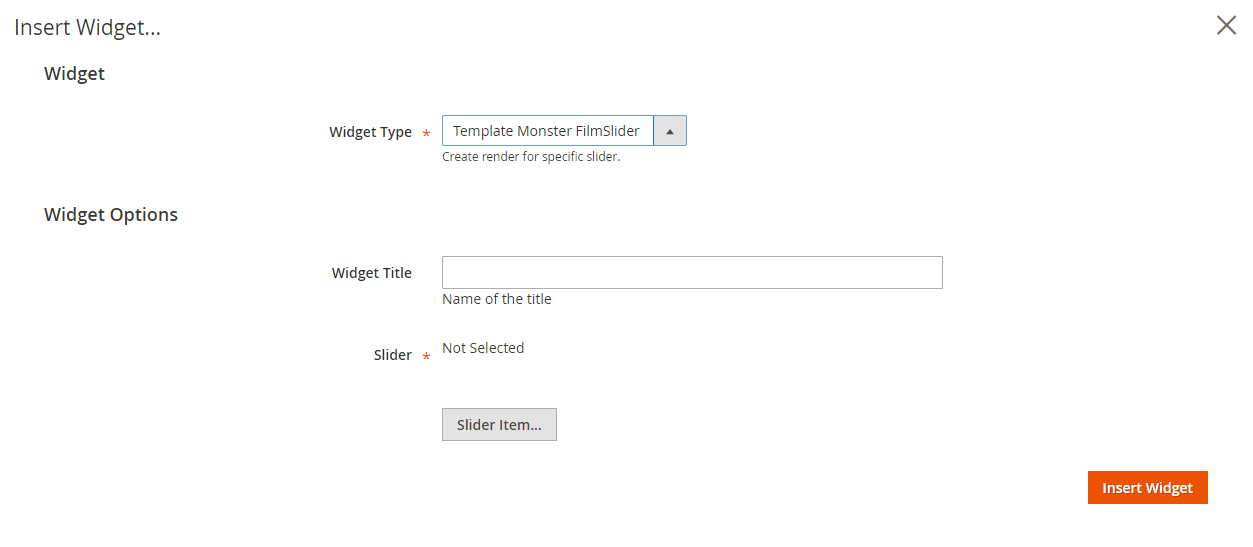 5. Click Save Page button and refresh the Magento cache.