A front page can display the recent entries of your website, or sometimes you might want it to be static. That's when you might need to customize a Static Front Page block.
From this tutorial you'll learn how to work with the Static Front Page.
A Static Front Page is the main page of your website, where you can place different kinds of content. You can set a specific page to be the main page using this block.

Static Front Page Settings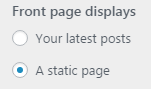 Here you can set if you want to display your latest posts or just a static page as a front page.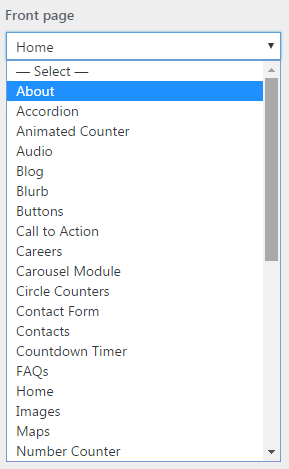 Choose what page you want to be displayed as a front one.
Home page.
Another one (you'll see a drop-down list of pages, one of which you can easily select as a front page).
Note: You can as well add a brand new page and choose it as a front page for your website.