Top 5 Signals for Search Engine Ranking of Your Website
Diverse signals for search engine ranking can define your website's or online store's success. With SEO being an important part of any marketing campaign, it is vital to understand how it works. Needless to say, optimization for search engines is a complex system. It allows you to make your site visible to your potential clients. Besides, it helps you differentiate your company from its competitors online. Being at the top of the search results proves your expertise and professionalism in the area. Still, not all entrepreneurs and merchants know what's hidden behind this concept. Moreover, the requirements for successful SEO keep changing all the time, so it's useful to know what you should pay attention to.

In today's post, we will talk about various signals and factors that define SEO and its evolution. From original content to on-site optimization, there are a lot of things you should consider. You'll also learn how Google's ranking system works and what any business owner needs to know about it. Besides, we'll share some tips about some of the key factors that impact modern SEO rankings. With our guide, you can discover something that may help your business become more recognizable to your potential customers. But before we start, let's look in detail at the essence of Google's ranking.
Google Rank Search Results: How It Works
Anyone who has been working with websites and online marketing knows how important signals for search engine ranking are. However, it is not always clear how it works. The widely known search engine uses a diverse selection of factors to find out whether a page is trustworthy or not. The more useful and relevant it is, the higher it is displayed in the search results. Several factors are considered the most important when it comes to search ranking. They include links and content located on the page. SEO service providers help you optimize your pages to make them as suitable as possible for Google. Diverse measures are usually taken to optimize each page. However, this search engine doesn't treat two different pages the same way.
The approach Google uses to scan each page on the Internet always changes and improves. This results in website owners and SEO specialists trying to figure out the best strategy to rank their websites higher. There are over 200 factors that Google uses to rank web pages. However, some of them matter more than others. The approach to ranking differs depending on how you want to appear in Google search results. Unique content with relevant keywords matters the most when your website is scanned. Besides, the search engine aims to reflect the requests in the best possible way to make its response relevant. Therefore, Google uses an AI that decides how relevant a certain website is to different search queries.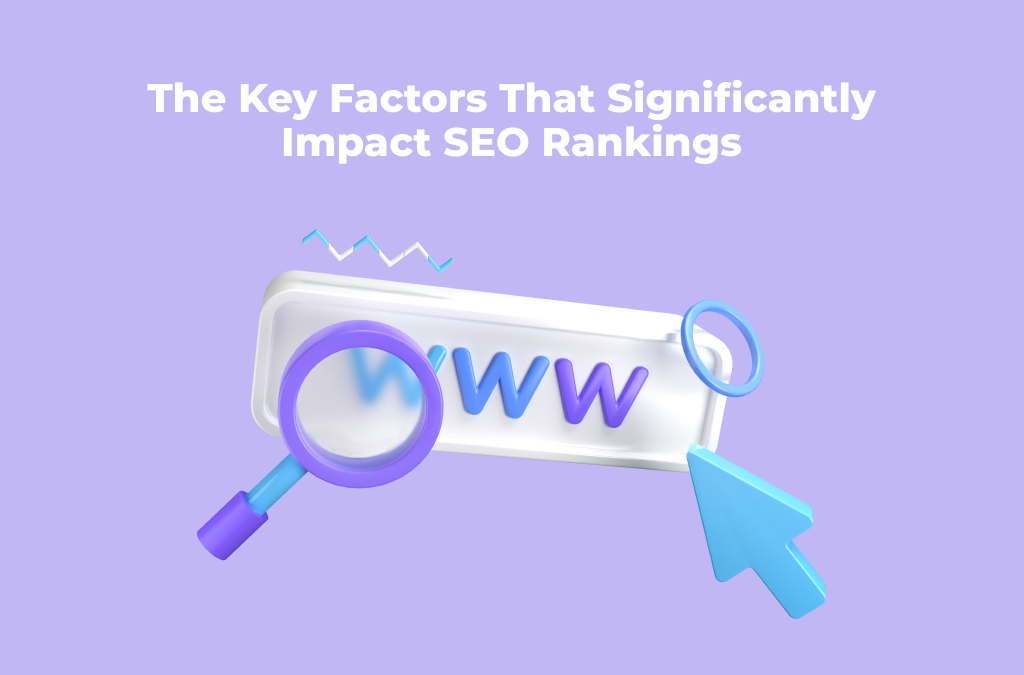 The Key Factors That Significantly Impact SEO Rankings
While content matters a lot, it isn't the only thing Google assesses. There are other signals for search engine ranking, some of which we have mentioned in the beginning. All of them directly impact the usefulness of your page to both customers and search engines. From appearance to content, there are diverse factors that change how Google perceives your website. With SEO trends constantly changing, any website owner needs to know at least some of these important factors. We decided to take an in-depth look at 5 of them to help you better understand how search engine optimization may work for your site. The aspects you need to pay attention to include:

Quality content;
Mobile optimization;
Page speed;
On-site SEO optimization;
Link-building.
When combined properly, these ranking factors can significantly boost your site's position in search results. The system that ranks websites constantly changes and evolves. Still, these simple yet powerful principles will help to guide your SEO campaign. It is also necessary to avoid some negative factors. For example, keyword stuffing and unnatural links may harm your site's reputation. This happens when a website owner decides to work on a single optimization factor. This leads to unwanted results and can only be avoided by taking a complex approach. For example, a comprehensive analysis of your website may give you more ideas and suggestions than just looking at a single part of it. Besides, you can apply off-site SEO techniques, such as influencer marketing.
Quality Content as One of the Signals for Search Engine Ranking
High-quality content opens a variety of possibilities and advantages before you. Well-written content as well as top-notch videos can heavily influence your website's conversion and retention rates. Moreover, it brings more traffic to your site as one of the signals for search engine ranking. This, in return, improves the discoverability of your business. Providing relevant and quality content to your target audience ensures a high position in search results. Furthermore, by making your articles, blog posts, and videos interesting to your clients, you improve the site's SEO as well. By figuring out what clients prefer to read on your website, you can easily make it more attractive to them.
For example, it is recommended to provide guides to popular products, collections, and services on your website. Furthermore, you need to take into account the search intent of your customers. Any client will eagerly read the publications on a desired topic. And with relevant reviews, you increase the chances of appearing in the top search results. To understand what your customers are searching for, it is advised to apply SEO tools, such as Google Analytics. Well-written & properly structured content also makes a difference. If it reflects the search intent, attracting more potential clients will be quite simple. Moreover, you'll get to improve your search ranking in the meantime.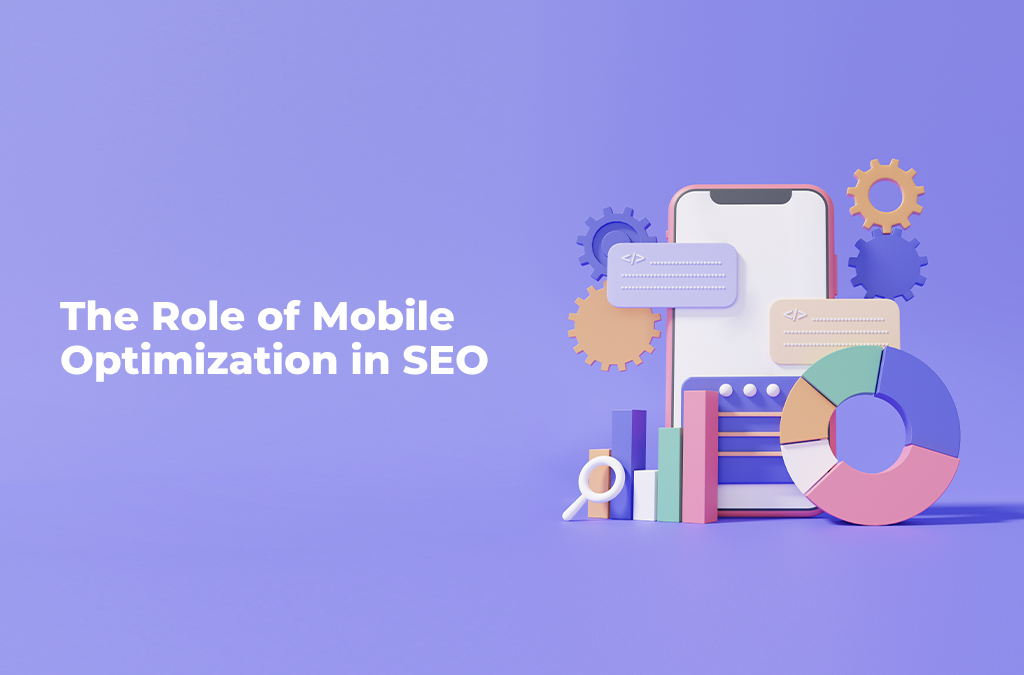 The Role of Mobile Optimization in SEO
Another important factor that appears as one of the signals for search engine ranking is mobile optimization. It is undeniable that all modern websites are built mobile-first from the ground up. This is especially true for eCommerce websites. Mobile devices occupy the majority of internet traffic these days. That's why it is necessary to know how to optimize your website for mobile. Ensuring the best mobile SEO also gives your customers a better experience on these devices. This, in return, improves your website's ranking on Google and other search engines.
For starters, we recommend making sure you provide a positive user experience. This is done best when developing your site and integrating responsive design. However, with the variety of designs, you can fully transform an existing website, too. Another important step includes improving your site's loading time. The faster your website loads the better it is for customers. Many of them want to access the information as fast as possible. Moreover, it is necessary to create mobile-friendly content for your site that is easily perceived on portable devices. We also recommend creating a separate URL for the mobile version of your website. This will help your clients avoid confusion when visiting your site from mobile phones. Additionally, it guarantees a more pleasant experience for them.
Page Speed and How It Impacts Your Search Ranking
While page loading speed matters for mobile optimization, it is also one of the global signals for search engine ranking. No wonder it's an important factor for many website owners to take care of. Google pays attention to the page speed aspect. It is decisive when it comes to ranking sites in organic search results. As we mentioned above, page speed also influences the user experience. The faster your pages load, the better advantage you gain over other similar websites. There are several ways of increasing the speed of your webpage. Here are some of them:
Using smaller images;
Applying optimized code;
Allowing compression;
Avoiding redirects.
To achieve this goal, many developers and designers use diverse tools for page speed optimization. They allow you to detect website weaknesses and ways to solve them. Several of the most popular tools are GTmetrix and Google Page Speed Insights. By finding out what exactly slows down your website, you can easily improve it. Such an approach allows for addressing what's important. All modern optimization solutions allow you to efficiently boost your page speed. This includes working on your website's code and making images suitable for the Web,
On-Site SEO and Its Influence on Signals for Search Engine Ranking
It is essential to ensure that your website fits customers and search engines. To do so, you need to invest time into on-page SEO. This set of signals for search engine ranking allows you to take care of diverse elements on your website to make them more appealing to a search engine. Proper on-site SEO allows a page crawler to easily understand what your site is about. Besides, with relevant keywords & headings, you can appear in the top results of a desired search query.
Optimizing your site for search engines is a broad concept. Adding relevant content makes a huge difference here, as we mentioned above. However, you should not forget about providing clear and detailed meta descriptions and meta titles. Including H2 and H3 headings in your content can positively influence the rankings, too. Moreover, by structuring your page well, you make it more attractive for your customers. Including unique images on your web pages also boosts your site's authority. This makes your company more trustworthy for your customers and search engines.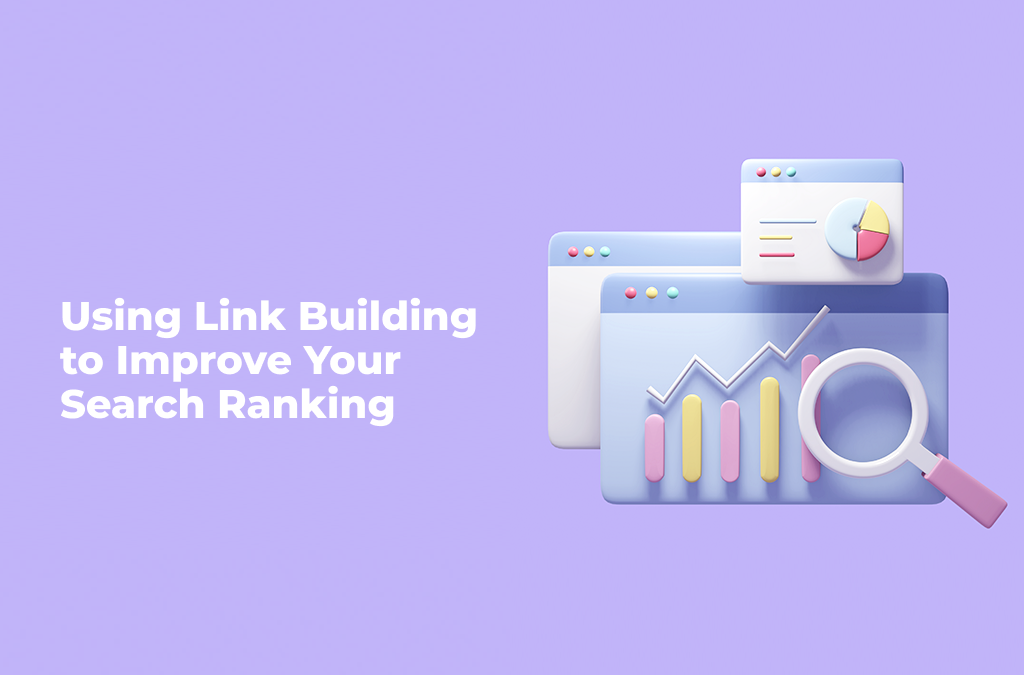 Using Link Building to Improve Your Search Ranking
Lastly, we'd like to talk about link-building as one of the signals for search engine ranking. Like some other SEO factors, it boosts your site's authority. As a result, the pages rank higher in Google's organic search results. There are multiple ways to build links for your website. However, only a few of them are recommended for regular use. In modern SEO, asking for links is considered the most acceptable way to build them. Diverse links serve different purposes yet have a common goal. Especially when it comes to increasing your SEO rank using linking. For example, a trustworthy link needs to include these characteristics:
Relevance;
Anchor text;
Authority;
Placement;
Destination;
Follow/Nofollow attributes.
Unfortunately, these link features can't guarantee that your website reaches the top search results. However, they are required if you want to properly represent your business online. Providing links to relevant content on authoritative websites will help you increase traffic. It is also a great way to be noticed by visitors of similar websites. However, the result depends on what you link and where you do it. For example, content section links will get more clicks than those in the footer. Using such methods of building links as guest posting and advertising also helps a lot. It increases your reputation and authority.
Conclusion
With such a selection of signals for search engine ranking, we hope you find what's fitting for your website. Whether you own a blog or a store, promoting it online is a tedious task. SEO plays an important role here. To make your site discoverable, being in the top search results is mandatory. With a comprehensive and detailed approach to optimization, this task won't be an insurmountable one. Our tips and recommendations will help you make the right steps toward your optimization goals.
In case you want to know more about web development and online marketing, our blog authors have a lot to share. From marketing FAQs and tips to SEO and design insights, there is a wide range of articles published regularly on our website. Furthermore, we post interviews with our team members, such as Tech Support Lead. We also provide a vast selection of services for your eCommerce website. With a diverse choice of themes for Shopify from our team, you can easily establish a professionally designed store in no time. If you get news and updates via social networks, we invite you to follow us on Facebook and Instagram. With Zemez, you can always stay updated with the latest in web development and eCommerce.