Are you interested in marketing, SEO promotion, and content creation? Perhaps you have long wanted to grow your business using social networks or learn how to promote your website. All of these are part of marketing. Marketing FAQ can be helpful for both marketing newbies and professionals as they help to refine and deepen your knowledge in the field. For example, answering these questions may help:

Understand the basic principles of marketing and its role in business.
Define marketing goals and strategies and choose the most appropriate tools.
Analyze the market and competitors and determine the target audience's needs.
Create an effective marketing campaign using various methods and tools.
Define metrics to measure the success of marketing campaigns and evaluate their effectiveness.
Find answers to specific questions related to marketing in a particular business or industry.
Of course, the same questions from multiple stakeholders about content marketing can cause confusion. We've updated this post to answer the most interesting Marketing FAQ. We will be glad if you find this article interesting. Of course, we will answer your questions, which you can leave in the comments below.
What is the essence of marketing?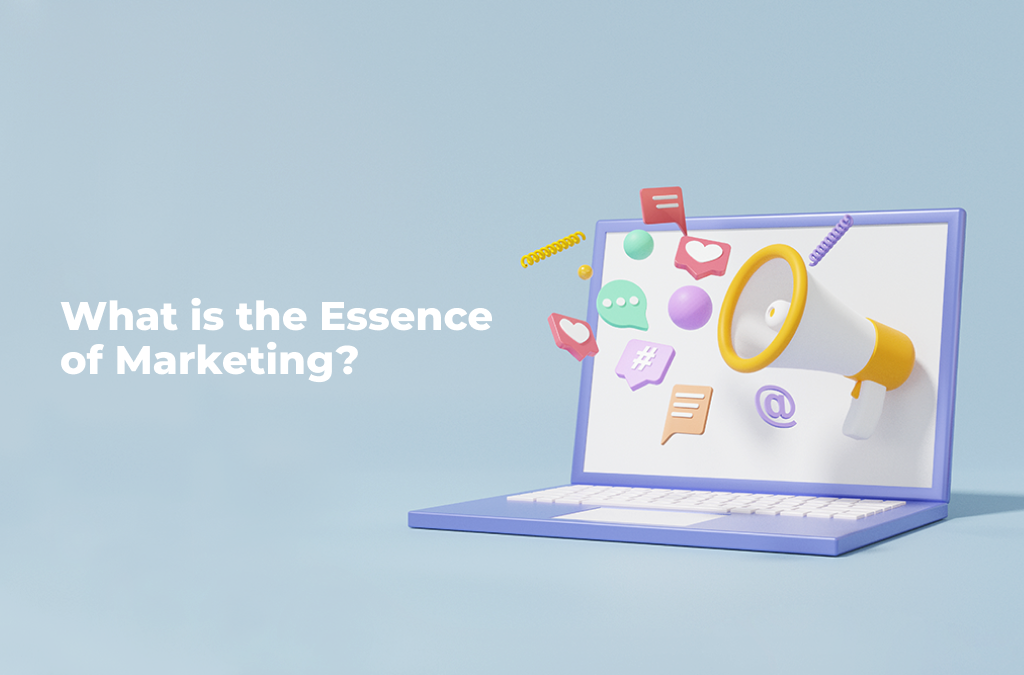 The standard answer that you may hear from many is an activity that aims to make a profit by satisfying the needs of customers. Marketing FAQ just reflects the essence of marketing and helps to better understand it.
In fact, this is a very general definition. But it reflects the essence – the ability to sell a product or service to the target audience. If we talk about marketing more broadly, then it also includes the ability to analyze a niche and competitors. It is also necessary to be able to predict consumer demand and build communication with the target audience. Marketing is actually able to solve many problems that often arise before a business. And to accomplish these tasks, you can use a huge number of tools. You can talk about marketing endlessly. And we often hear widespread opinions that do not correspond to the truth. Marketing FAQ are ideal for clearing your doubts.
The main task of marketing is to establish contacts with consumers and convince them to buy the goods and services of the company. To do this, marketers use various tools. These are advertising, social media promotion, PR events, brand building, and many others.

Marketing is an integral part of any business. Its task is to ensure mutually beneficial relations between the company and its customers and increase the profitability and profitability of the business. Marketing works to create competitive advantages and long-term customer relationships.
Today our task is to consider Marketing FAQ and analyze them in detail.
Tips for Successful Marketing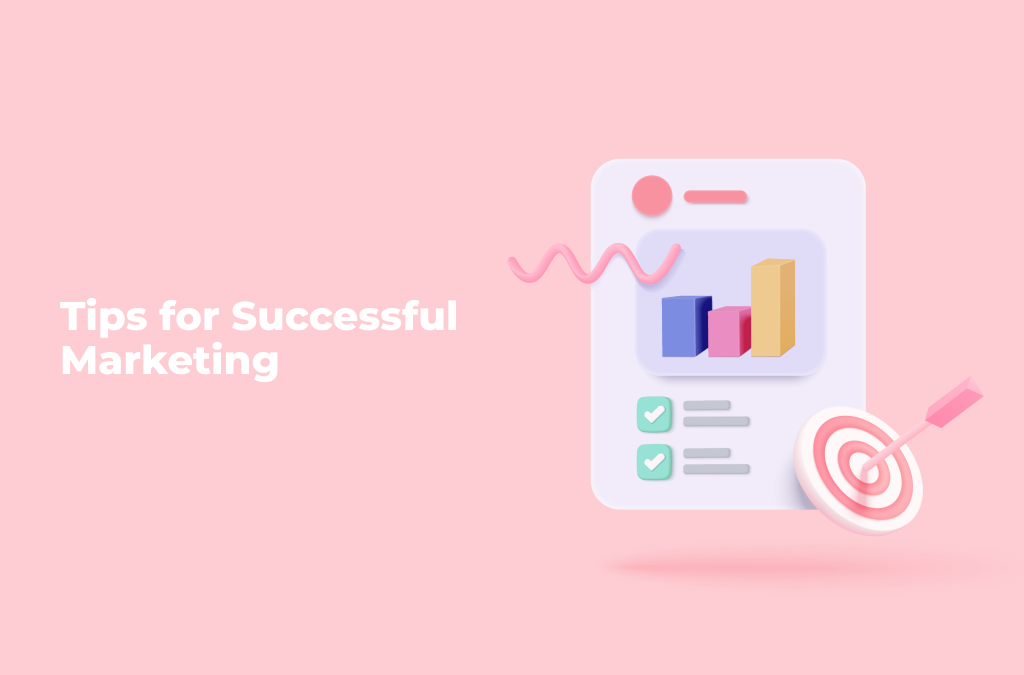 Successful marketing is not just limited to sales. It can also mean building a strong brand, improving customer relationships, and building long-term relationships with them.
Successful marketing can also mean that a product or service has been successfully tailored to the market and customer needs, increasing customer loyalty and repeat purchases. In addition, successful marketing can help a company enter new markets and increase its market share in existing ones. Most of the marketing FAQ are about marketing success and how to measure it.
One of the main criteria for successful marketing is the effectiveness of spending on marketing activities. If the investment in marketing pays off and brings profit to the company, it can be considered successful marketing.
There are many tips for successful marketing, but here are a few of the more important ones:
Know your audience: study your customers, their needs, preferences, and behavior on the Internet. This will help you create targeted ads and content that is relevant to your audience.
Create a unique brand: Your brand must be different and recognizable. Design a unique logo, colors, and typography that will be associated with your company.
Use Social Media: Nowadays, social media is one of the most effective ways to promote a business. Social media advertising allows you to fine-tune your targeting and reach your audience.
Use content marketing: create quality content that will be useful to your audience. This could be a blog, video, podcast, or another content format.
Be attentive to customer reviews: customer reviews can be both positive and negative. They can help you improve your product or service and build customer loyalty.
Use SEO: Search engine optimization will help your site rank higher in search results, which can lead to more traffic and sales.
Analyze Results: Monitor your marketing performance metrics to understand what is working and what is not. Use this data to fine-tune your marketing strategy.
Why should you start your blog immediately?
One of the most marketing FAQ is, is it worth starting a blog? Starting a blog can be one of the best decisions of your life. It can provide you with a platform to share your ideas, thoughts, and experiences with the world. It can also help you establish yourself as a thought leader in your industry.
There are many benefits to creating a blog:
– You can develop and hone your writing skills,
– Establish yourself as an expert in your field
– increase the number of online followers who share your interests.
Also, having a blog can help you make money from your blog's advertising revenue. In addition, blogging allows you to build relationships with like-minded people, connect with potential employers and clients, and even get informed about potential business opportunities.
Of course, you need to understand that creating your blog should be a deliberate and balanced decision. You need to do research, define your niche, and develop a strategy. Then the blog will become your source of income. Successful blogs are successful for a reason. This is so because bloggers know how to help people solve their daily life problems.
Don't try to do something unique, especially when you are just starting out. And don't stop if you think you're not an expert or good enough at something. This is wrong. If you can create valuable, well-researched content, you don't need to be an expert. You need to know more about the topic than the person reading your blog.
Whatever niche you choose, you need to love it. Never put making money first when blogging. Even if it takes two years to earn the first money, you need to keep working and creating content.
Why is customer engagement so important?
Every business depends on its customers. The market is competitive and customer expectations are sky-high. Every interaction with a customer is an opportunity to change your mind about your business. Clients adjust their behavior based on each experience. These changes can be either beneficial or detrimental to your company.
It is important to understand what customer engagement is before discussing how it can benefit your business. Customer engagement is defined as the satisfaction of customer needs through the provision of a product or service. Companies often hire employees who are specially trained to provide customer interactions. This allows companies to better understand customers and gives them a competitive edge.
The key to a successful relationship with anyone is showing gratitude. This is especially true in business: you have to make your customers feel special. Many companies train their employees and security guards. For example, they teach them how to politely greet customers when they enter the store and how to thank customers when they leave. Not every customer will buy something from you, but thanks to a polite greeting, everyone will remember the positive experience they had.
Technological innovations have provided new ways to interact with customers. Consider implementing discount codes, exclusive offers, gift cards, social media mentions, or email thank you letters or messages.
For your business to be successful, remember the 4P model of product, price, point of sale, and promotion. Focus on customer interaction. Train your employees to use their abilities to the maximum. And make sure you understand the needs of your customers. Once you build strong relationships with your customers, their lifetime value will increase significantly, and your return on investment will increase.
What are the rules for creating high-quality business content?
By creating your product (or service) at the right time, you create demand for it. But how will people find out about your new product? Only by studying the content you create. Various content. Good content.
Content marketing is not just informational materials that bring your product to market. It is a tool to increase your brand awareness. It is also the best way to educate and even educate your current and future clients. Only content and nothing else attracts visitors to your site.
Content is the building material of any Internet resource, be it a business website or a personal blog. The fundamental aspects of development and resource indicators depend on quality. These include awareness, reach, attendance, conversion, and profitability of the commercial enterprise as a whole. This is due to a single factor: an online business has no other resource than internal content or content to interest the consumer.
If the information is useful, evokes emotions, and encourages a targeted action (purchase, subscription, like, rating), then the content is high quality. If the material of the site/channel/blog is of interest to a huge number of users and has the potential for self-replication or self-replication, then this content is viral. At the same time, users independently and voluntarily actively use sharing buttons (tell friends, share, send).
Good content should meet the following criteria:
Purpose – depending on it, the content can be selling or entertaining, educational or engaging, etc.;
Relevance — talk about what can help users in their lives, about what worries them most often;
Informativeness – the content should contain useful information, and convey something to users;
Uniqueness – high-quality material should be created, and not just copy someone else's text or image;
Reliability – it is necessary to create high-quality material, based on reliable sources of information, without conjecture and far-fetched facts.
The simplicity of presentation – even a schoolboy should understand the general meaning of high-quality content.
What is missing from your marketing strategy?
In the process of developing marketing strategies and sales tactics, marketers have formulated a few simple truths. Surely, you have long suspected "something like that." But to understand what exactly you are missing, you should go through these truths:
57% of customers make a purchase decision before they have chosen a brand;
Secondly, 67% of buyers actively use various information channels on the Internet before buying something.
Determining what is missing in your marketing strategy can be a tricky process. The marketing FAQ highlights a few key steps to help you figure this out:
Define goals: It is important to understand what specific goals have been set for a marketing strategy and what metrics are used to measure its success. If the goals are not defined, then this may be the first reason for the ineffectiveness of the strategy.
Analyze data: Collect and analyze data on sales, conversions, website visitors, and other metrics to determine exactly where problems and bottlenecks arise in your marketing strategy.
Research Your Competitors: Learn what marketing strategies your competitors are using and how they are attracting their customers. Compare your strategy with competitors and identify where there are gaps.
Test and analyze results: Test new marketing strategies, run A/B tests, and analyze the results to determine if the new approach works better than the old one.
Constantly analyze and improve: The marketing strategy must be flexible and constantly improve. Analyze the results regularly and make changes to keep them effective and meet the changing needs of your audience.
In general, to determine what is missing in the marketing strategy, it is necessary to conduct a thorough analysis of the data. Next, you must set goals and develop an action plan to achieve them.
Social media marketing – the most common mistakes?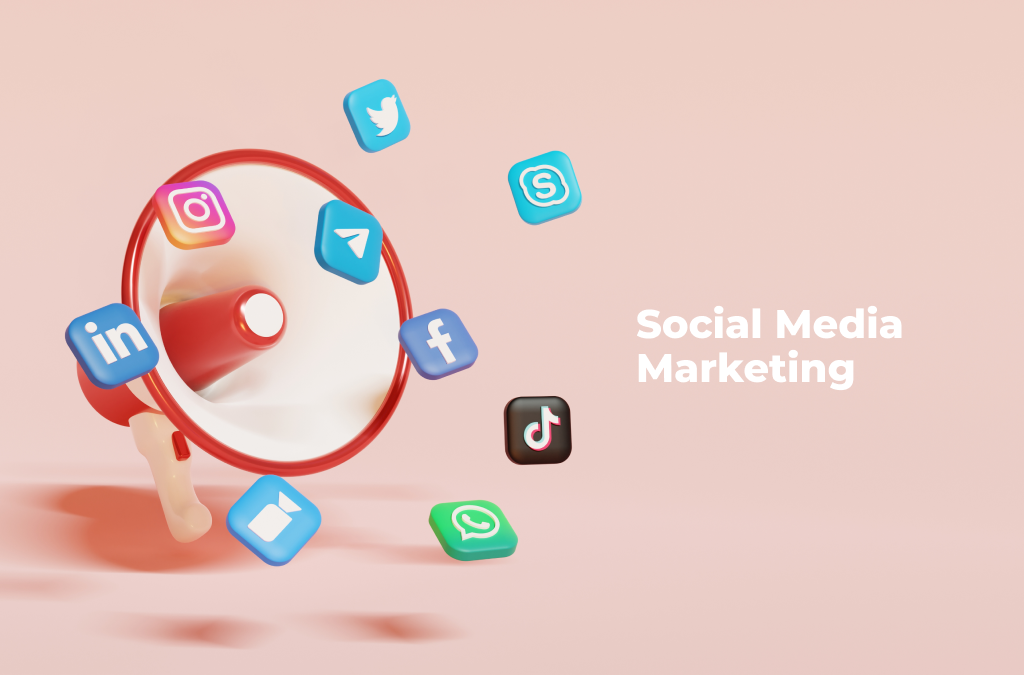 Another area of marketing FAQ concerns the development of social networks. Promotion in social networks is a rather complicated process. Every year, some trends attract a new audience to your brand, while others do not bring results and fade into the background. For example, if earlier it was necessary to regularly post content to promote an Instagram account, then in 2023 this is not enough.
We can distinguish the following main mistakes of promotion in social networks:
You don't know who your target audience is.
One of the best tactics for identifying your target audience is to create a customer avatar. The visual avatar allows you to better tailor the content to the client. The likelihood of buying your product is much higher if the customer feels cared for and understood. Therefore, the more details, the more chances to customize the content for customers. When creating a customer avatar, try to analyze the customer's socio-demographic information, needs, behaviors, and decision factors.
There is no clear content plan or publication schedule.
Do you write about your mood or wish your readers a good day? Don't expect your promotion to be effective. Also, the rule "more posts – more subscribers" does not work. And it has long been proven that the number of subscribers does not affect the number of sales. We recommend focusing more on the quality of posts: improve the quality of images, and create readable and interesting texts so that users want to read and wait for your posts. Develop a content plan for publications for a month, taking into account 1-2 publications per day. In addition, the social network takes into account the number of likes and reposts. If your post is popular but made 5 days ago, it will be at the top of the feed. If you forget to post content, we recommend using delayed posting services. This way, the posts will be published on time, and you won't have to devote time to them every day.
You don't run ADS.
Advertising is a must-have tool for promoting your business online. If you think that posting is enough to attract a new audience, you are wrong. Get ready to spend a lot of time promoting the channel or immediately put an end to the reputation of the account.
Surely you have seen Facebook offers to promote interesting posts to increase user reach? Test this function and evaluate the result. After all, the cost of promotion is only a few dollars. By the way, all popular social networks have similar functions. This way of advertising allows you to show content to a wide range of people, even if they are not interested. We recommend using targeted advertising so that only your target audience sees the publications.
Read also Facebook Ads for eCommerce Business Advertising Strategy. You are completely focused on one social network. We recommend that you determine in test mode on which sites your product is in demand. Maybe your audience uses only Instagram, or maybe all social networks at once. The choice of content must be taken seriously. The same content on all social networks can be useful, or it can make customers unsubscribe. Choose several social networks to attract potential customers. Be sure to develop an individual strategy and content for each platform.
You do not create video content.
Video content is a more effective tool than photos and articles. You don't need to create a professional video, just the opposite: just turn on the camera and start broadcasting. Users love live videos that are shot impromptu.
Do not interact with subscribers.
Remember, the main purpose of social media is to communicate. Feel free to ask questions to subscribers and respond to comments, even if they are angry. Show your audience that you listen to criticism, are ready to improve the quality of work, and respect them. This way you get to know your customers and their interests better.
Overall, social media marketing can be very effective if you avoid these common mistakes. It is important to have clearly defined goals and strategies.
Conclusions. Marketing FAQ
So, now you understand that marketing is not only sales.
Marketing FAQ covers all aspects of creating, promoting, and selling products or services and establishing long-term relationships with the target audience.
The goal of marketing is to understand the needs and desires of your target audience. Next – create products or services that meet these needs and desires. At the same time, marketing aims to attract new customers, retain existing customers, establish industry expertise, increase brand awareness, and other goals.
In addition, marketing includes various approaches. Among them: are market research, competitor identification, pricing policy, and product or service development. Marketing helps to develop a promotion strategy and analyzes the results of marketing campaigns.
Thus, marketing is a broader concept than just sales. It includes many aspects aimed at creating a successful business and establishing long-term relationships with the target audience.
It is really interesting to work in this area. This helps to constantly develop, learn new things, and work on a variety of projects. Marketing covers such different areas of activity that everyone can find something to their liking here.