Online presence for small marketing is not just a strategy. It is a prerequisite for a successful business. After all, more and more consumers are turning to the internet to search, research and make purchasing decisions. Moreover, small businesses must have a strong online presence. After all, it's the best way to effectively reach your target audience. And it's also the best strategy to help your business always be the best among the competition.

In this detailed guide, we'll look at small businesses' key strategies to build a strong online presence. And to increase brand awareness and maximize your marketing efforts.
What Means an Online Presence for Small Marketing
Online presence for small marketing is the strategic use of digital channels to build a strong brand image. And to attract and engage potential customers and ultimately grow the business. In other words, it is a strategy for using the power of the Internet to create a reliable online presence. Moreover, it is a concept for effectively communicating a small marketing business's value and unique selling proposition to its target audience.
This strategy includes all the digital touchpoints through which a business interacts with its target audience and promotes its products or services. An online presence includes:
company's website;
social media profiles;
online advertising;
content marketing efforts;
search engine visibility and other digital channels.
Moreover, having a strong online presence for small marketing is important for several reasons. First, it allows a business to reach a wider audience. Secondly, it allows you to establish credibility, build brand awareness, and interact with customers. And also to find potential customers and drive sales. Third, a well-conceived online presence allows small marketing businesses to compete with larger competitors. As a result, level the playing field in the digital marketplace.

Next, you'll learn more about effective online presence strategies for small marketing. I also recommend you explore how to build your online presence quickly.
Define Your Brand Identity
Before you can start developing online marketing strategies, you need to define your brand identity. First, clearly articulate your brand values, mission and unique selling proposition. Second, understand what makes your business different from the competition. And also understand how you want to be perceived by your target audience. This framework will define your online presence and ensure consistency across all platforms.
Develop a Comprehensive Social Media Strategy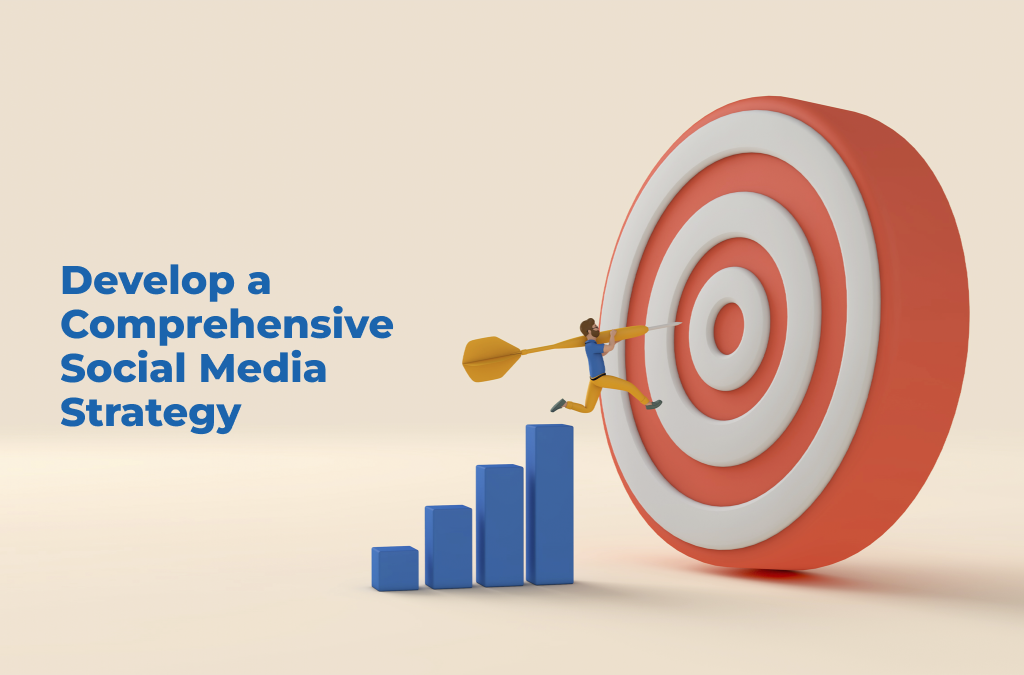 Social media platforms have become a powerful tool for small businesses. After all, these platforms allow you to connect with your audience, build brand awareness and increase website traffic.
Therefore, to create a successful online presence for small marketing you must develop a comprehensive social media strategy. Moreover, this strategy should be consistent with their objectives and target audience. Besides, identify the platforms on which your target audience is most active. And create attractive profiles for your business.
Moreover, interact with your audience regularly. Publish relevant and valuable content. Also, respond to comments and posts promptly. And then, use social media advertising. This is to reach a wider audience and promote your products or services effectively.
Implement Content Marketing
Content marketing is the backbone of online presence for small marketing.
In other words, it is a highly effective strategy for increasing brand awareness and attracting organic traffic. Small businesses should focus on creating high-quality and valuable content. Moreover, this content should meet the needs and interests of the target audience. For example, it can be blog posts, articles, videos, podcasts and more.
Besides, optimize your content for search engines. Do keyword research and naturally include relevant keywords in your content.  Also, share content on your social media channels. Encourage your audience to engage and share your content with others. This will help increase your brand awareness and attract traffic to your website.
Use Online Advertising
Online advertising is also an effective tool in an online presence strategy for small marketing. It can make a good impact on efforts to build a strong online presence.
Advice! Consider using platforms such as Google Ads, social media advertising and display advertising. This is to increase brand awareness and drive targeted traffic to your website. Moreover, set clear objectives for advertising. Identify your target audience. And create compelling advertising texts and visuals that resonate with your target market. Besides this, regularly monitor and analyze the effectiveness of your advertising campaigns. This is necessary to optimize their effectiveness and ensure high revenues.
Optimize Your Website for Search Engines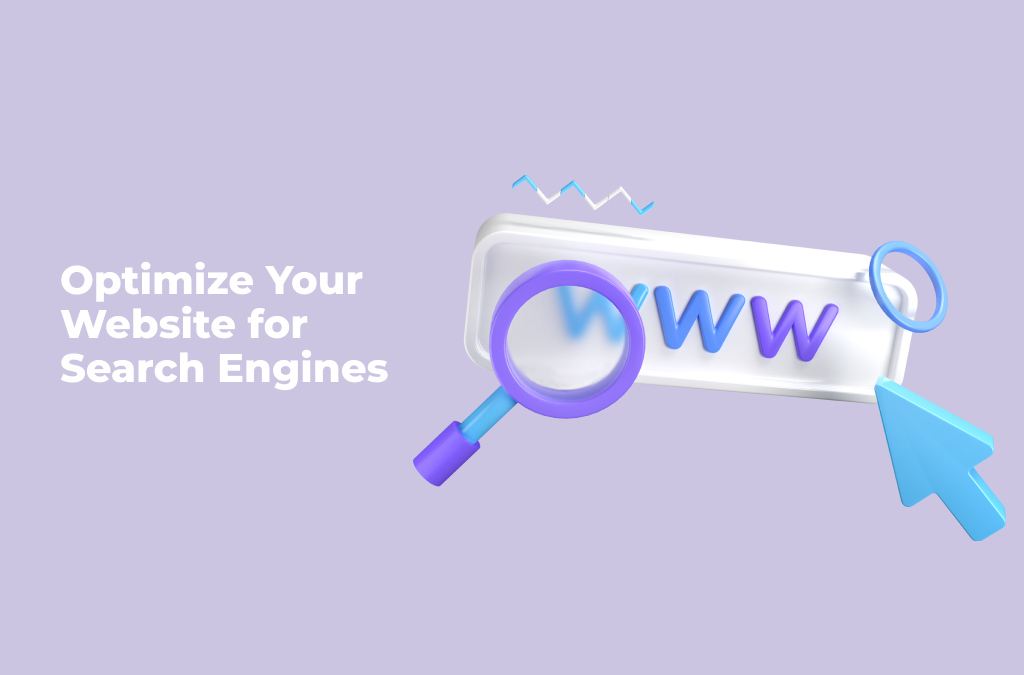 A well-optimized website is crucial to creating a strong online presence for small marketing. Small businesses need to make sure that their website is optimized for search engines. This is to improve its visibility in search engine results.
Firstly, do your keyword research. Include them in your site's meta tags, headlines and content. Secondly, Optimize the loading speed of your site. As well as it's mobile compatibility and overall user experience. As a result, this will ensure visitors are comfortable to browse.  Thirdly, update and add fresh content to your website regularly. This is to keep it relevant and attractive to both users and search engines.
I also recommend studying the article "The most important signals for search engine ranking in 2023".  Here you'll find even more useful tips for optimizing your website.
Monitor and Analyse Your Online Presence
Regular monitoring and analysis of your online presence are crucial for a successful online presence for small marketing. This is to understand which strategies are working well. Аnd which needs improvement. Moreover, use tools such as Google Analytics to track website traffic, user behavior, and conversion rates. Also, monitor social media metrics to gauge engagement and reach. Pay attention to customer reviews and online reviews. To get an idea of how your brand is perceived. Use the data from the analysis to refine strategies and continually improve your online presence.
Online Presence for Small Marketing: Conclusion
Building a strong online presence is crucial to the success of small businesses in today's digital landscape. After all, an online presence has a huge advantage. It's all about functionality. What's more, this strategy requires little monetary investment. It's enough to stick to the tips you've gleaned from our article. And a successful online presence is guaranteed!
Moreover, I recommend visiting our blog. You will be able to find a lot of interesting information about running an online business. And also, you will be able to get advice from the experienced professionals of the Zemez team. Besides, subscribe to our social media: Instagram, Facebook and Twitter. That way you'll always be in touch with us. And don't miss out on unique content.