Popular Reasons Why Your Business Needs a Blog
Reasons why your business needs a blog often vary greatly. Undoubtedly, a well-developed blog can help any business drive its traffic and increase sales. It provides better visibility to your website and makes your content relevant. To put it simply, a business blog is a wonderful marketing tool that allows your potential clients to discover your company. It makes your brand interesting and supports business growth. Combined with properly managed social media and other marketing channels, you can make your business recognizable online without any excessive spending on it.

In today's post, we will discuss the role of a blog for modern business. Additionally, you'll learn about the top 10 reasons that make the blog an important part of your business strategy. From building brand awareness to engaging customers, there are dozens of tasks your blog can solve. Whether you want to just boost your site's traffic or keep your clients updated with the latest about your company, establishing the blog and creating relevant content for it is more than necessary. But before we start, let's take a look at the place of a blog in a modern company's life.
How Blogs Help Modern Companies
Whether you sell your products and services online or offline, there are multiple reasons why your business needs a blog. Properly planned posts and articles can make a great difference for your potential customers. For example, in your publications, you can tell more about the solutions you offer. This will not only tell new clients about your product's advantages but also make existing ones consider buying it. Also, having new and interesting content may be a decisive factor for many website visitors to become regular readers and clients as well.
Many people often prefer online stores with well-written blogs. This allows for a better understanding of the company and what to expect from its products. With more fresh content added regularly, you can not just attract new and retain existing website visitors. This also allows you to rank higher on search results. By adding proper keywords and delivering unique content, you can make your website more discoverable in no time. Furthermore, all publications on your blog need to be cross-linked to your social pages. Such an approach allows you to take the best out of these 3 marketing channels and leverage them to get more views, and comments while gaining more profit.
What are the Top 10 Reasons Why Your Business Needs a Blog?
Now that we've learned about its role, let's take a detailed look at the reasons why your business needs a blog. Many companies use blogs to market their new and upcoming products. For example, this is the case for many fashion stores and streaming services. However, there are more advantages to having a blog than you can imagine. Any company may also pursue informational goals when posting new articles and guides. Besides, a diverse number of blogs aim to stay connected with their readers and publish what they are interested in. This way they can boost the site's traffic and continue to provide more information on popular topics. Here are some of the most popular reasons for companies to use their blog:

Improving brand awareness;
Educating your customers;
Building an email marketing list;
Boosting your website traffic;
Improving internal linking;
Keeping your site's content fresh;
Standing out from competitors;
Working on your creativity & writing skills;
Getting social media exposure;
Increasing customer engagement.
There are a lot more reasons for starting your company's blog. Getting the most out of your blog can help you firmly establish your business online. Moreover, we recommend appealing to the target audience via well-written articles. Tips and recommendations included in them easily attract attention to your offers. This, in return, will result in better discoverability for your store and its website. Even if you are planning to use your blog as a source of information for website visitors, it can be used to deal with a variety of other tasks. With a dedicated approach to your blog's content, getting the necessary attention, traffic, and clicks will help your business achieve its goals more effectively. Furthermore, using a blog for your business can open a path to new partnerships.
Educating Your Customers About Products and Services
A business blog can be a great source of information for your potential customers. Readers are often looking for facts and tips about certain products. Even an interesting topic can easily get their attention. Moreover, you can post updates about exclusive offers and forthcoming events happening at your store. This will help you connect with your website visitors. Moreover, a blog converts them into promising customers of your business. Still, promoting your solutions is not enough. You also need to educate your customers about various aspects of the services and products you provide. It may be connected with certain hidden features or tricks associated with your offers.
Boosting Your Website Traffic with a Well-Planned Business Blog
One of the popular reasons why your business needs a blog is based on boosting the traffic of your website. For any modern website, it is important to get regular traffic and visits. This allows your business to be easily discoverable on the web. By attracting attention from your potential clients and blog readers, you can receive better results. Moreover, by writing on popular topics, your blog can get more traffic than other parts of your site. Such an approach also works wonders for search engine optimization (SEO) and doesn't require any paid investments.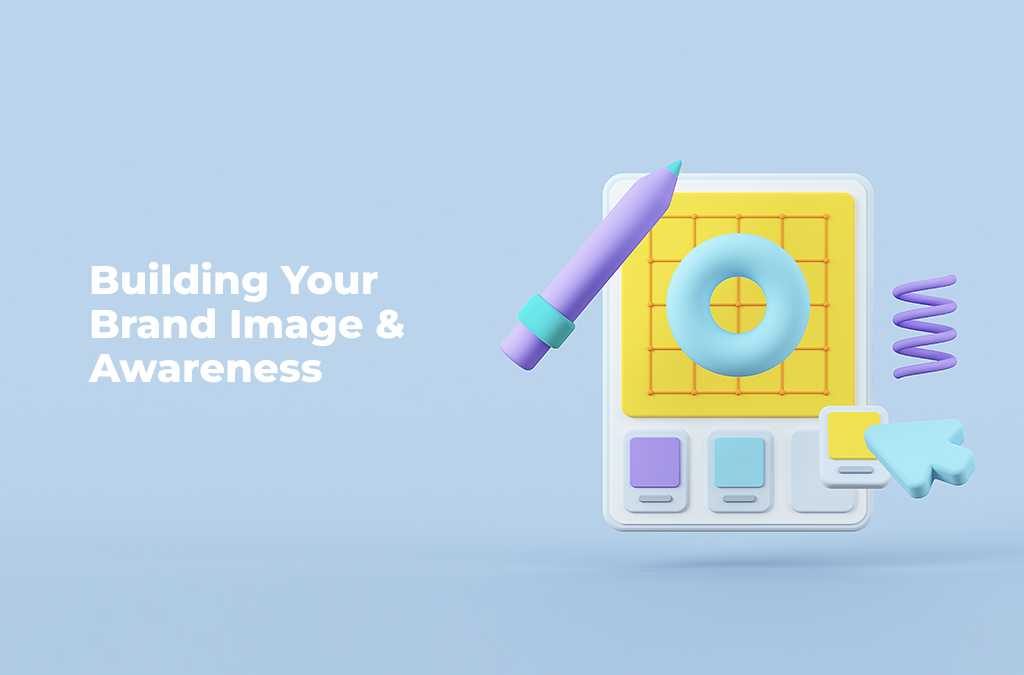 Building Your Brand Image & Awareness
For any company, it is important to stand out. This can be done by developing a strong brand image. A blog helps a lot with proper brand representation. It can solve many other brand-related tasks, too. For your company to be leading, working on your brand awareness is a must. This will help your clients easily recognize your brand. One of the methods recommended by various marketers is to publish articles on unique and specific topics. They may include tips and recommendations regarding the products you sell. For example, many fashion stores benefit from publishing clothing selection tips. Well-written and properly planned posts that are regularly published will help you attract attention to your brand, while also promoting your company's solutions.
Improved Internal Linking as One of the Reasons Why Your Business Needs a Blog
Multiple reasons why your business needs a blog also include internal linking. This means your publications can help you improve links between your posts. They directly influence your search result rankings. Internal links combined with unique content lead to increased traffic and more visitors. Posts with internal links not only create a positive impression for search engines. They also allow your clients to quickly navigate to related pages. This is especially useful if they are connected with your articles. Without internal linking, it would be impossible for clients to easily navigate your site. And with more diverse posts aimed at your target audience, you can connect more publications. This will create a satisfying experience for your readers and potential buyers.
Standing Out from Your Competitors with a Business Blog
Another important reason to establish a blog for your business is to stand out from competitors. In any niche, there are multiple ways to differentiate from companies similar to yours. One of the commonly used tools here is topic-focused content. Your team may specialize in a unique set of skills within a wider business niche. If it is so, you can use this advantage to write posts like no other. For example, publishing interviews with your team members including original cases from their experience. It may attract new readers to both your blog and the company's website. If your business is eCommerce-oriented, you may try to share recommendations about the usage of the products you provide.
Social Media Exposure and How Your Blog Can Help with It
Any brand needs to be properly represented online. One of the reasons why your business needs a blog lies in social media exposure. Besides, creating new blog posts and sharing them on your social pages is purely informative. It allows your customers to easily discover new facts about you. By sharing even a single link, you can get more traffic from reposts and social comments than from a paid marketing campaign. Here are some social networks that can help you get more exposure with your blog posts:
Even if you have a small audience on a social network, offering unique and informative content on their favorite website may bring great results for your business in the future. The key thing to remember is consistency. It's equally important to not just post interesting and easy-to-read articles. You need to do it regularly to get the necessary attention from your followers and fans.
Increasing Customer Engagement Using Your Blog
One of the major factors is the increase in customer engagement that a blog provides. There are many ways to achieve it. For example, answering the requests of your clients by posting what meets their expectations. While you can get a similar result by answering the comments on social pages, an article that expands on the same topic will get more positive feedback from your customers. Besides, this way you'll easily know what to write your next post about. Needless to say, such an approach also makes your publications relevant and interesting for your audience. And engaged clients are one of the best results you can expect from your business blog.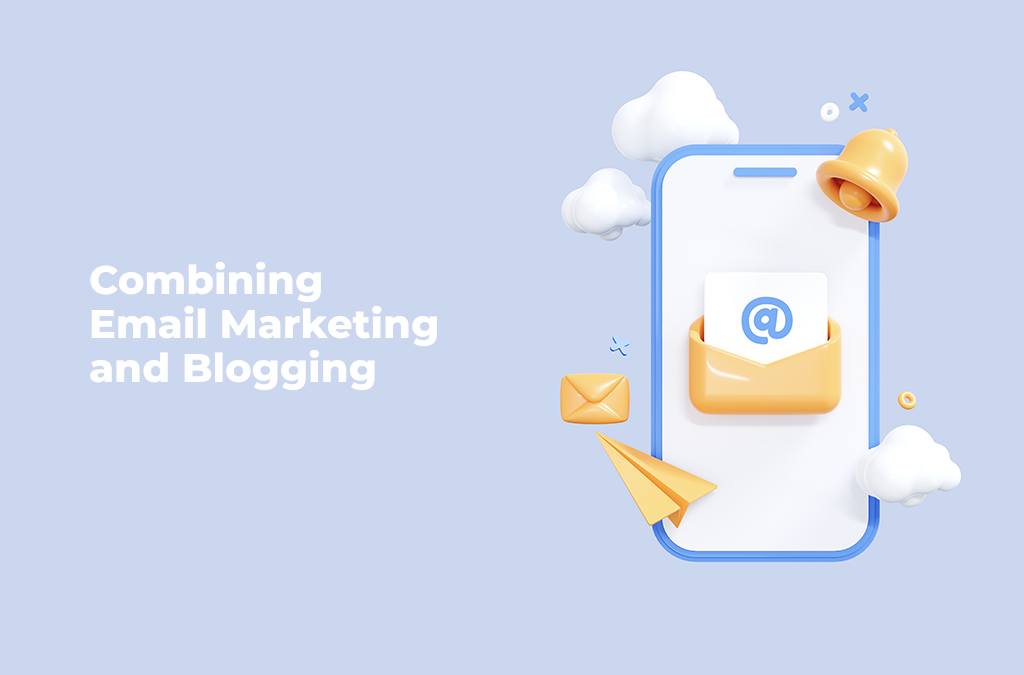 Combining Email Marketing and Blogging
Blogs can often complement other marketing tools. One of the popular reasons why your business needs a blog is email marketing. Publishing new articles regularly allows any website to keep its clients updated with recent news. This is closely connected with the email newsletter of your business. Try adding new posts and internal links to your newsletter campaigns. This helps with getting more blog readers and customers to subscribe. Also, it is a nice way to promote your products and special offers. Furthermore, combining your articles with email marketing helps with reaching new potential clients.
Reasons Why Your Business Needs a Blog: Keeping Your Website's Content Fresh
A website can only be successful when it is constantly updated with original content. It is one of the main reasons why your business needs a blog. To keep the site's content fresh, you need to publish more than just new articles. The way your blog corresponds with the current business strategy is also important. Aside from updating your blog, it is also recommended to work on:
Testimonials;
Product pages and details;
Knowledge base/FAQs;
Reviews;
Case studies;
Audiovisual content (podcasts, videos, etc.)
Properly planned blog articles should coincide with new content as well. Other sections of your site or online store need to match your posts for a better user experience. This adds to a better user experience and makes sure your readers and clients remain satisfied with the offered content.
Ways to Improve Your Creativity by Using a Business Blog
Lastly, blogs are more than fitting for working on your creativity. You may initially pursue the goal of advertising your company or products. However, you'll quickly notice how your writing skills improve after starting a blog. It is also quite useful for small businesses to manage their blog. They may learn a thing or two about SEO. By using relevant keywords and listening to your fans, your blog will skyrocket in popularity. Needless to say that improving the style of your writing will help you, too. This way, you'll find more dedicated fans interested in the topic of your business blog. What's more important, this also results in better sales. Fruitful cooperation with other bloggers and companies may also come as a result.
Conclusion
We hope this overview of reasons why your business needs a blog was useful. By planning your blogging activity, you get more than just an increase in traffic. It also helps if you constantly work on your posts. For some businesses and eCommerce companies, this may be more than enough. However, well-performed blogs have a huge potential for any business. You may be planning to work on your socials through blogging. Or you may need to update your website. Whatever it is, integrating a blog into the strategy of your company will bring outstanding results.
If you are looking for more posts about eCommerce, online marketing, and design, feel free to take a look at our blog. Our authors regularly publish new articles about business advertising, web development, and SEO for online stores. Browse our website for more Shopify themes and services that your business may benefit from. To get news and updates via our social pages, don't forget to follow us on Facebook and Instagram. There you can learn about the latest from the life of our team and the world of eCommerce. We always strive to provide you with the best about online stores and web technologies.