Perhaps you, like many other entrepreneurs, are already moving your business online. Then a reasonable question arises: how to differentiate your online store among the huge number of websites and offers of the same type? Such a question can bother you even if you have a lot of experience in eCommerce.

On the websites of many companies, you can read a huge amount of interesting and sometimes even memorable. But in doing so, no one stands out from the crowd of online competition.
There are online stores with millions of turnovers and tens and hundreds of thousands of visitors a day. But there are also those that are visited only by their owner and two managers. There are successful projects, and there are all the others. What would you like to be like? Successful online stores have become such thanks to many factors, hard and long work. But there is nothing impossible in this, and we will tell you how truly profitable projects differ from all the others. And how to turn your online store into one other look up to!
A few steps on the way to modernizing the site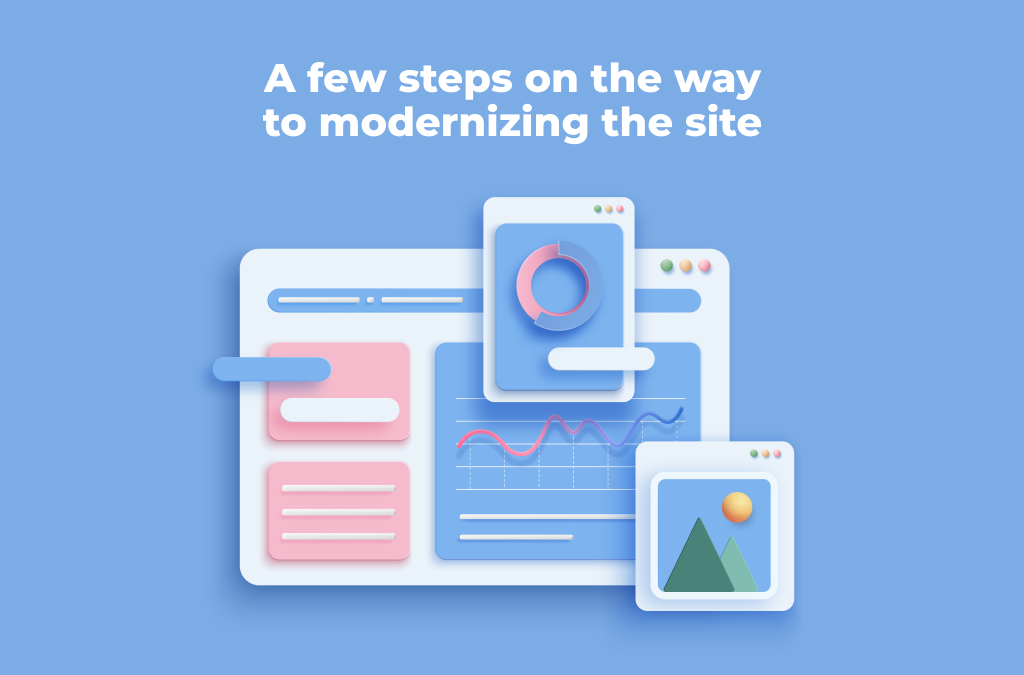 It is important to understand the main thing: there is no absolutely perfect site. It's getting harder and harder to differentiate your online store effortlessly. But there are sites that successfully perform their tasks and provide an excellent amount of traffic and sales for their owners. However, you can strive to make your site a little better. There are basic steps you need to start with if you want to get the best performance out of your site.
Definition of competitors
Most likely, you yourself know the main competitors in your niche. If not, then it is worth exploring this issue in more detail. This will be your first step towards differentiate your online store. For a detailed view of sites, you need to go in incognito mode and select the TOP-10 for your target query. The contextual advertising block is optional. It makes no sense to analyze them in terms of competition, but you can evaluate their structure, and usability and find suitable ideas for you.

Analyze your site and the sites of your competitors.
Iteraction features
Evaluate the following criteria:
1. Whether you like being on the site or not.
2. Whether the type of activity of the company is clear on its main page.
3. Does the design match the theme?
4. Adaptability and correct display in different browsers (cross-browser compatibility).
5. What elements are on the main page: reviews, question/answer, etc?
6. The ability to immediately perform the target action (place an order, for example).
7. What forms of capture are used.
8. Are there any blinking ads, intrusive pop-up blocks, etc?
At this stage, you may already have ideas on how to increase the site's conversion, as you will see errors that repel the visitor. Next, you need to evaluate the navigation of the site:
1. Location and design of the main elements.
2. Easy-to-understand and easy-to-use menu.
3. Clickability of buttons, filters, menus, etc.
4. The logic of the location of categories and subcategories.
5. Filters, sorting, their location, and ease of use.
6. Adequate site search.
If this is an online store, then it is important to evaluate the convenience of the shopping cart and the availability and implementation of such blocks as "Buy with this product", etc.
You can also review your competitors' prices at this stage, as this may help inform your own pricing strategy and enable you to offer greater value for money. To do this, you can leverage a process called web scraping (ScrapingBee's blog has lots of information on this topic), which enables you to extract pricing information from competitor sites rather than collect it manually by visiting each product or category page.
Evaluate the content of competitor sites
The next step is to evaluate the content. Editing and improving it is one of the best ways to make your site work better.
1. Information should be useful, relevant, and structured.
2. Blog, regularity of publications.
3. Quality, and readability of body text fonts, headings, etc.
4. Visual content (its quality, quantity).
5. Registration of product cards, and availability of complete information about the product.
6. Availability of various contact information (phone, address, E-mail).
To record everything you like, create a special table and enter all the key features there. This will give you the opportunity to structure the information and make it more understandable.
The best ways to differentiate your online store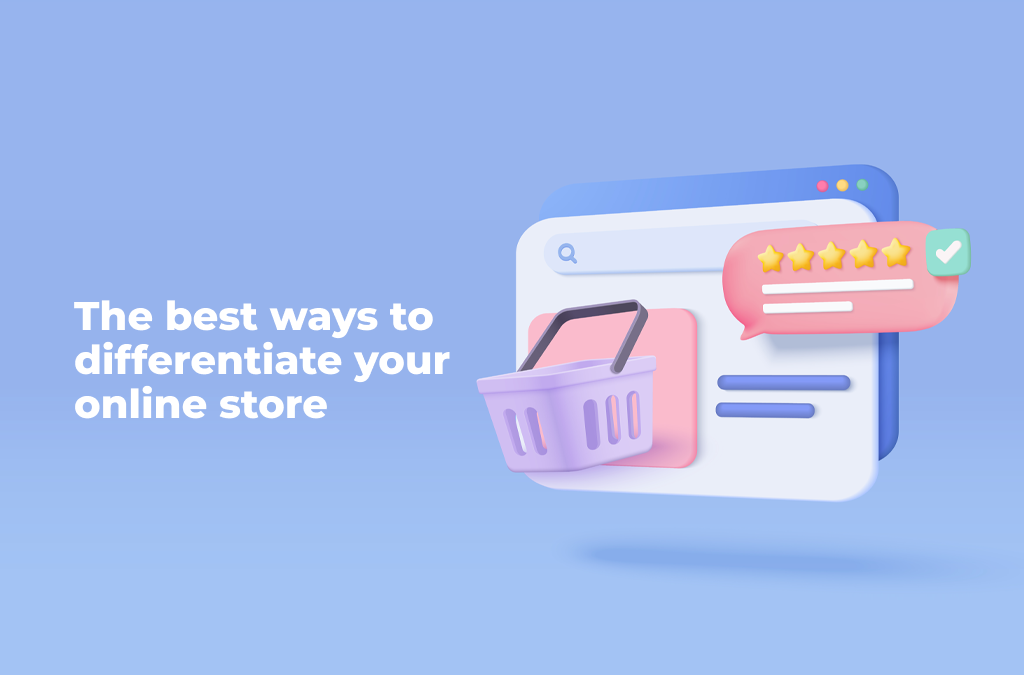 It's getting harder and harder to offer visitors an original site. And sometimes you don't need to come up with a new and unique strategy – just remember the basic principles that should be followed when working with your site. Before you move on to differentiate your online store, remember the main thing. The more sources you use to attract customers to the online store website, the less your dependence on any particular channel. This is not only risk diversification but also a great way to determine the most profitable direction of work and bypass competitors through this channel.
It would seem that why waste time working with a traffic channel that brings several dozen visitors a day and a couple of sales? But several of these areas together are able to generate large amounts of traffic and ensure stable sales growth. Especially if work in this direction promises great prospects. There are a huge number of areas for the development of your email marketing, so why limit yourself?
Collect contacts
Audience retention is a top priority that cannot be ignored. First of all, this is a great opportunity to build a loyal community of buyers and generate repeat sales. On the Internet, for this purpose, the most effective method is e-mail marketing, that is, a mailing list. Some online stores receive repeat sales through mailing lists that are comparable to all other sources. Especially during the festive period and during promotions. Collecting the necessary contacts of buyers can be done by different methods – registration forms, pop-up windows with a subscription, pages, and communities in social networks. Each of these methods is effective in its own way, and it is desirable to apply them in a complex manner.
For example, Vendy has a subscription form. This will make the data collection process more convenient for you.
Attention to service
Price dumping is a road to nowhere. However, many beginners make the same mistake when trying to play on the downside. Although it is justified for some time, in the long run, this approach will not only stop you from developing but also lead to losses. In modern conditions, the most effective competitive advantage is the professionalism of consultants and the quality of service. It is these advantages that allow small online stores to compete with big-name brands, even in highly competitive niches such as digital technology. Service is a multifaceted concept. It includes work in many areas, such as the speed of processing and delivery of orders, the exchange and return of goods, after-sales service, and professional advice to a potential buyer on any issues. Especially if he has already made a purchase from you because a satisfied customer will definitely return.
Content marketing
The realities of modern Internet marketing are such that it is necessary to divide content into several types: SEO texts for categories on pagination pages, texts for product pages, and content focused on the interests of the audience. High-quality content allows you not only to ensure that visitors click through to keywords and phrases that are targeted for your business but also contributes to user engagement and the formation of an audience loyal to the brand. When writing texts, we recommend focusing on the benefits of a particular product and your online store, as well as using popular formats such as product reviews, new products, comparisons, and selection tips.
Experiment with submission formats, because information can be presented not only as a text article but also as infographics, as well as create high-quality video reviews. This is a promising direction, which we will definitely consider in more detail.
Design matters
Many entrepreneurs still underestimate the importance of the appearance of an online store website. A pleasant and harmonious design brings pleasure not only in aesthetic terms but also in the interaction process when browsing the pages or making a purchase. We recommend using a design that matches the theme of the site, as well as the style of the brand as a whole, including colors and other elements. Correctly place blocks with benefits and guarantees, and answers to possible questions of potential buyers. This leads to a significant increase in conversions. In our practice, there are many cases where only a change in appearance allowed us to increase the number of purchases by tens of percent. We constantly follow new trends in design and will write about them many more times.
Give recommendations
It happens that a visitor comes to an online store for one product, and buys another or several at once in a set. That is why blocks of recommended, as well as similar products and kits, should be in every online store. For example, the tablet page displays models from other manufacturers. They can be similar in characteristics and price, or chargers, adapters, and branded accessories. This is one of the surest ways to push the buyer to make the final purchase decision. Recommendations and additional offers are used by the leaders of the global e-commerce market, and this is a powerful argument to add them to your site. Using this functionality, you can ensure an increase in the conversion rate and a significant increase in the average purchase check.
Emphasis on simplicity
Numerous tests convincingly prove that complex forms and incomprehensible checkout processes do not work. Too many steps that a user needs to complete to make a purchase scare off buyers. Everything ingenious is simple, and in relation to online stores, this statement will be absolutely true. Reduce the number of fields in the order form, and remove the registration requirement for the purchase. Make sure that all elements that may influence the purchase decision are visible and cannot be misinterpreted by the user. The process of navigating the site of an online store and the chain of actions for making a purchase should be so simple that even a person who makes an order on the Internet for the first time can figure it out.
Work on reviews
According to online marketers, having reviews on a product page can increase conversion rates by 30% or more. And it does not matter, we are talking about positive, neutral, and even negative comments – the main thing is that they are. You can not delete negative comments and criticism, especially if it is constructive. Reviews of various kinds inspire much more confidence than only positive ones. Moreover, if the online store has just opened, you can stimulate discussion by ordering a small number of reviews from copywriters. And to encourage real visitors to leave their opinion, use calls to action and various small bonuses.
An interesting method of obtaining comments is to send e-mails to customers asking them to leave a review about the product, to which many of the buyers readily respond. The fact is that product reviews left by other people are perceived by potential buyers as personal recommendations. Their value is much higher, and they are trusted more than the opinion of consultants and store managers. In addition, it is often in the comments that you can find interesting information on the non-obvious use of a particular product or practical advice on the operation of the product.
Build customer trust and loyalty
Satisfied customers who come back are the most valuable asset of an online store. To form an audience that is loyal to your brand, you must strive from the first day of work. In addition, such users themselves contribute to the dissemination of information about your online store, telling friends and acquaintances about it. There are many ways to increase customer loyalty that has proven effective.
You may think that there are a number of reasons for a customer to buy from you, but only the customer can help you know the truth. Don't be afraid to ask why customers like to buy from you or, on the contrary, what they don't like about your online store. If the buyer did not complete the transaction and aborted the order process, ask him why he made such a decision.
To do this, you can use both the mailing list and connect consultants to solve this problem or launch a remarketing campaign in contextual advertising. This will not only help you solve possible problems but also eliminate the points that hinder the expansion of sales. However, it must be understood that for the active use of this method of work, a database of contacts is needed. You can collect such a database through your website, especially email addresses. In this way, you signal your openness and honesty, instilling trust in people.
Conclusions
The ability to differentiate your online store is one of the most important if you want to succeed in e-commerce. We recommend you always pay special attention to this and constantly work in this direction. Only the high-quality differentiate your online store will help you take a leading position in your niche. Use the best-selling Shopify themes to work more efficiently and profitably.
Regardless of the scale of your online store, as well as at the first stages of its development, the business owner needs to control all processes. This may be the processing of orders by managers and other processes related to interaction with customers. Thus, you can track the effectiveness of certain marketing activities. This is necessary to make sure that the people responsible for processing orders are working correctly. The fact is that often the problem with sales lies not in the plane of traffic or conversion, but is connected precisely with the human factor. An unprofessional consultant who carelessly treats customer service can easily scare away any potential buyer.
Monitoring and evaluating the operational processes of an online store allows you to avoid many possible problems in the future. People trust other people. No advertising can even come close to the effect that a recommendation of a buyer to friends and acquaintances of your brand gives. Create a high-quality online store with streamlined business processes and polite and qualified consultants. This can give customers enough of a positive experience to start recommending it to other people and coming back to shop again. Right now, you can start implementing the tips we have listed to earn more, differentiate your online store, and start building an audience of satisfied and loyal customers around it.