What is Figma? Why Figma is Used?
Today there are a lot of different multi-functional graphic editors for designing interfaces. You can easily find articles and tutorials on the Internet. On the YouTube platform, there are many tutorial videos on how to use this or that graphic editor. Moreover, many experts have several times created a list of the best editors. And undoubtedly Figma takes an important place among the best graphics tools. So let's find out what Figma is, why Figma is used, and examine its main advantages.

Figma is a cross-platform online graphics editor for collaborative work. The program allows you to create wireframes, UI, prototypes of websites and applications, illustrations and vector graphics, presentations. Аnd easily transfer materials into development. The editor allows you to set up collaborative work, monitor workflow, make and discuss edits, both in your browser and through an application on your computer. This variety of special features is the reason to use Figma more! Feel free to check the web design trends 2022.
Furthermore to start working in this design tool is very simple, as the program does not require from the user special training and technical skills. This graphic editor has many functions, built-in components, frames, etc. That's why Figma is in huge demand by many specialists of successful companies. And our Zemez team is no exception! Absolutely all products from talented designers and programmers team Zemez made in this modern editor.
Who can use the graphical editor Figma?
The reason why this web design tool is used more often is its versatility and multi-functionality. Designers, marketers, managers, and developers can work in it.

Figma is the main tool of many web designers. After all, thanks to its many features and advantages you can create a high-quality picture. Create an incredible logo. After all, a logo is an important aspect of your business!
Why is Figma used by developers? Because this graphical editor has several features that make it very easy to use. For example, the main advantages for developers are:
– multiuser mode;
– uploading and saving files to the cloud;
– cross-platform;
– availability of grids, plugins, etc.
Consequently, the product is of high quality.
This program can be useful for marketers, too. If your work is at least partly connected with the website and its improvement, if your company has an application that needs to be updated periodically, then you should work with Figma. Multitasking this tool is amazing!
Figma is also a great tool for building and visualizing product development strategies and has multiple templates for that.
Figma – Modern Design Tool. It's Benefits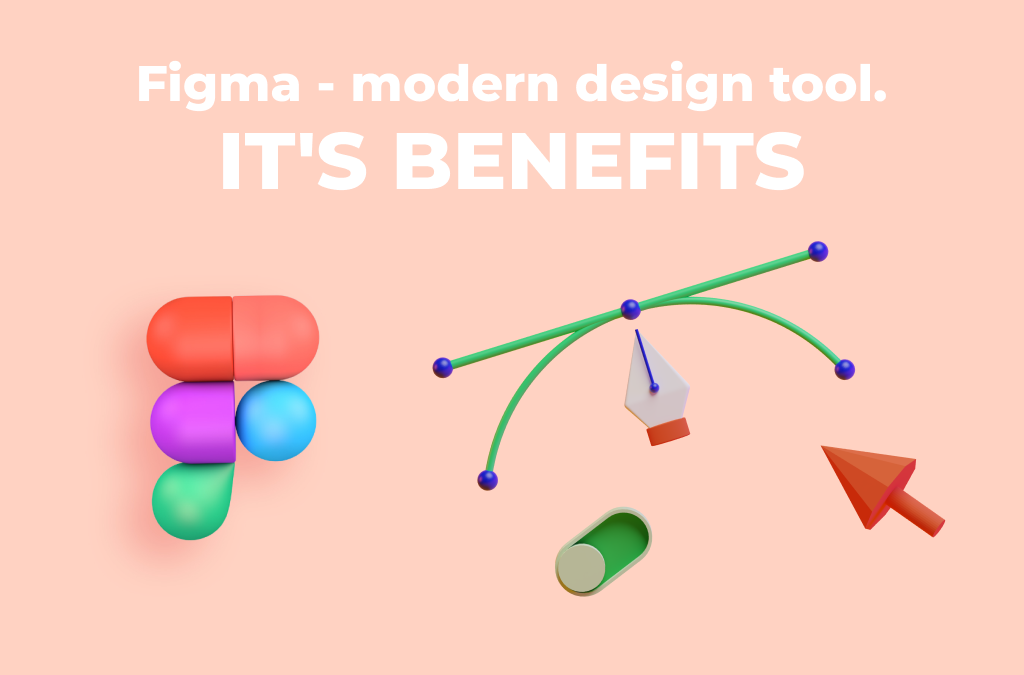 The specialists of our team have been working with this modern design tool for more than 4 years. And the reason why Figma is used by Zemez team professionals is several advantages and features of this tool.
This graphic editor has become the favorite of our team because it has:
Multiuser mode. There is an opportunity to create your team for further cooperation within the service.
Many built-in components. Here you can create several elements in the same style at once. You can also change them all at once in the entire layout. Other graphic editors do not have this option. You would have to work with each element individually.
Integration with various services. You can transfer all your projects from other graphic editors without losing fonts, images, or blanks. You can also connect to the corporate messenger Slack, the Confluence space, and so on.
Use via browser or app. The program works in the official application or online in the browser. All you need to work with Figma is authorization in an existing profile and a stable Internet connection. 
Adaptability.  This advantage allows you to work in this program from absolutely any device.  For example, phones, tablets, computers, and even smartwatches. 
View version history. The service saves earlier versions of the file for up to 30 days. If necessary, there is an opportunity to go back to them and duplicate them. Since saving occurs automatically after the last change to the file. By the way, you can add names and descriptions to all versions.
Storing files in the cloud. There is no need to download the project each time after making changes. Owing to everything being saved to disk automatically.
Disadvantages of a popular graphics tool – Figma
I hasten to surprise you, but Figma, a modern design tool, has almost no disadvantages.
But it is worth noting one nuance. When working in this editor you need an Internet connection. Unfortunately, without a stable Internet connection, it is impossible to work with this modern editing tool. And for many people, this can be a big inconvenience.
I think this drawback doesn't affect the work process much. Even with these disadvantages, it is quite possible to enjoy working in Figma.
Why Figma is Used Instead of Adobe XD?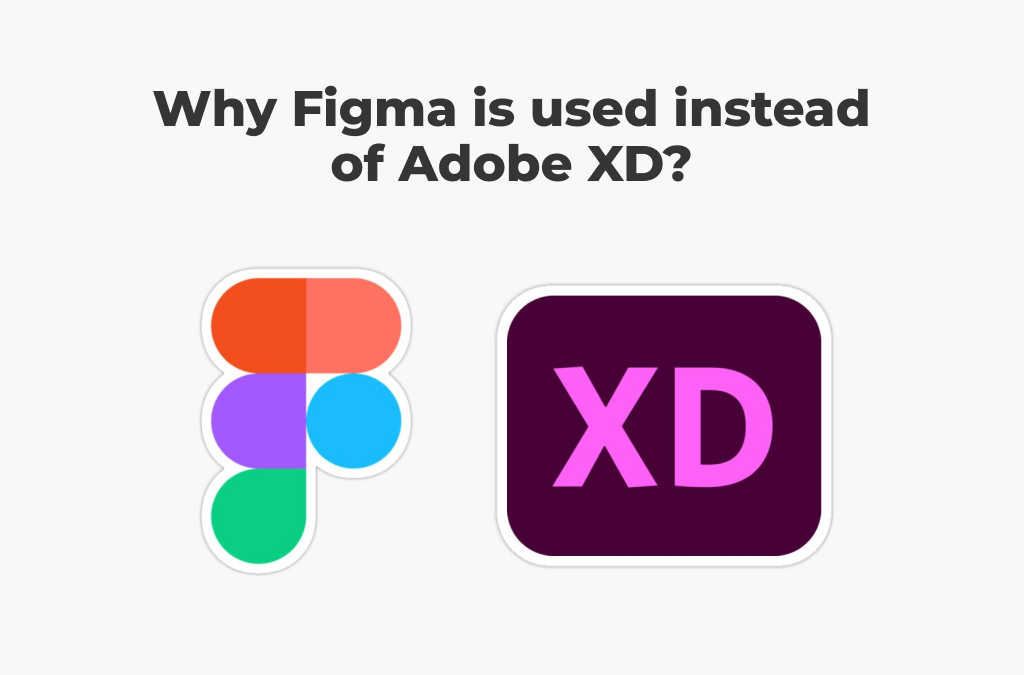 Originally, the best tool for design development was Adobe XD. One way or another, it performs most of the necessary functions. But today there are specialized programs just for web designers. These programs allow you to cope with the task faster and better. One of these programs is Figma. Moreover, a study conducted by experts for the year 2021 shows that it is the most preferred tool. While Adobe XD struggles to expand its capabilities, Figma is far ahead of Adobe XD in terms of its set of advantages.
Professionals from our team have worked in both of these programs. And based on their experience, they shared their opinion on why Figma is preferable to Adobe XD.
Figma vs Adobe XD: Supported platforms
The first feature why Figma is used more often than Adobe XD is that it supports editing in any browser. It also offers applications for Windows, Mac OS X and Linux.
Moreover, using the Figma Mirror app, users can view their designs on mobile devices. This app allows users to view both static projects and interactive prototypes.
In turn Adobe XD is an application available only on Windows and Mac OS. Users can create previews that people can view in their browsers and get feedback on their designs. To view mobile designs, you'll have to install the Adobe XD app on iOS or Android platforms.
Storing files
According to the Zemez team, the reason why Figma is used instead of Adobe XD is the cloud storage of files. Files of this modern design tool are a single URL. Anyone invited can view, edit and share the file. Adobe XD creates files offline or online. Based on this, they are not interchangeable. Whereas on Figma the files can easily be copied.
Figma stores all your projects in the cloud, so you don't have to save copies on your computer all the time. You can also save projects and files on your computer. You may need to save a file in case, for some reason, there are unforeseen technical problems with this program. This can happen due to Internet problems or bugs. Also this problem can occur due to technical work on the server.
Synchronizing files
File synchronization is an important factor to use this design tool. In Figma, users are always in sync. What's more, you can see what everyone is doing in real-time. In turn Adobe XD is not designed to work together. If two users work on the same file at the same time, every time one user saves his file, the other user gets a sync request. This creates some inconvenience. Moreover, the work of the second user may be lost if they decide to sync.
Convenience of tools as a reason why Figma is used
Figma provides convenient tools for the designer and the developer to work with.
First of all, Adobe XD was primarily conceived as a photo editor. That's why drawing tools are extremely inconvenient for designers. And secondly, in the development of sites, templates, mobile applications a very important role is played by detailed rendering.
Figma has a handy Pen Tool in its arsenal. What's more, this edit tool is good because it has:
easy to connect dots and work with shapes;
creating effects, such as shadows, takes seconds;
grid settings are always on the main screen;
handy pen tool;
guides that make the designer's work easier.
Another important aspect is fonts. In Adobe XD, when editing files, fonts "fly off" if the computer doesn't have the necessary headsets installed. Figma solved this problem, too – fonts can be taken from Google Fonts or automatically loaded into the project.
Conclusion:
So, we've gone through the main questions about Figma in detail. We found out that the reason why Figma is used is a simple but multifunctional interface. Moreover, this modern tool is suitable for many spheres of activity. Also, is a convenient online tool for collaboration on the project, which made life easier for developers and designers. And the main thing is that this design tool is a perfect solution for teamwork. There are many analogs, of course, but this editor is definitely worth your attention!