Have you ever thought about the importance of logo branding? In this article, we are going to cover this issue.

Importance of Logo Branding Service from Zemez
The right logo for the business is such a small, but useful know-how. With a minimum of costs, it creates authority for the company and contributes to its share in the image, brand formation, and brand promotion in the market. Potential customers can evaluate the company's business, its values, products, or services that it sells by viewing its logo. Therefore, most businesses want to make their logo unique, wonderful, and attractive to the target audience. All world enterprises have unforgettable logos that have even become part of the culture.
It is the logo that is the first "acquaintance" of a potential customer with your company's product or service. Its type allows you to get an initial idea of ​ ​the direction of the company and indirectly influences the final decision on the purchase, cooperation, and ordering of services. Therefore, logo design ideas for business should cause associations with your business and produce positive emotions.
Usually, great logos are easier to remember. Some logos have only a symbol that is much easier to remember than the name of the company. Take the Apple logo, for example. You'll have this image of a smoked apple in your memory. When you mention this company, you will recall the image, not the name. This is how the company builds its brand.
When a new company is created, the question of its logo is acute for the entrepreneur. Everyone understands that he is needed, but for what purpose, this is a completely different issue. The vast majority of novice businessmen consider the manufacture of a trademark simple, and due to their ignorance make mistakes. Let's try to figure out how to create a business logo, with the help of a free logo maker, what it represents, and what its purpose is. Feel free to use this logo generator tool for free.

The Importance of Logo Branding is also About Creativity
1. An attractive logo is an effective marketing and promotion tool. Consumers will always be mindful of the services or goods whose design attracts them.
2. The quality of services is always accompanied by a good name: do not forget, a positive reputation is the result of the logo and customer service.
3. Identity gives the client confidence in the business (product), confidence in the quality, and a positive opinion about the services provided: a good corporate style suppresses any negative thoughts.
4. The logo contributes to the expansion of business opportunities: a corporate image as a magnet. It attracts the attention of not only clients but also interested investors and business partners.
5. The logo helps businesses stand the test of time – in a highly competitive market, consumers are always looking for alternatives. The correct logo will remain relevant and effective after 15, 25, and 60 + years.
Essential Questions to Ask Before Designing Logo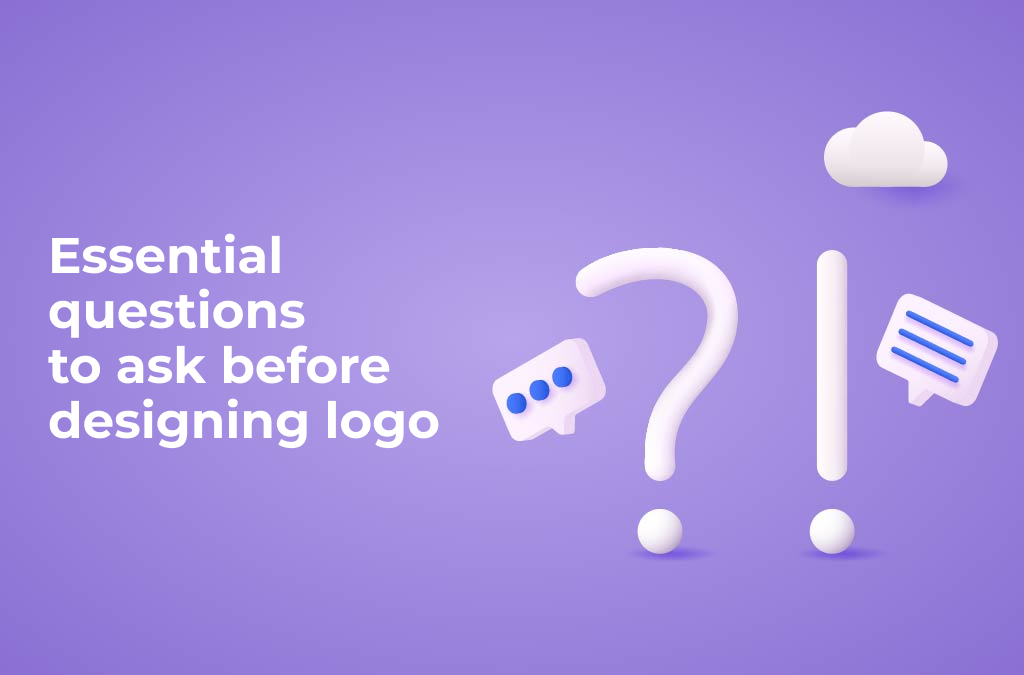 Without a doubt, the importance of logo branding is an extremely difficult process. If you do not ask all the necessary questions, it will be possible to waste time on development in the wrong direction. Try to answer the following questions, this will allow you to do your work better and in a quick time.
1. What are your company's main goals?
Think about your strategy and how you implement it. At the initial stage of logo creation, you can play with various symbols, shapes, and styles to most accurately convey the concept of your company.
2. Who is your target audience?
This information is also very important for creating a logo. Design should be attractive to customers.
3. What do you want to achieve with the logo?
Perhaps you need to strengthen your image or attract new customers. Often we talk about rebranding when we want to reach a new audience.
4. What are the advantages and disadvantages of your current logo?
So you can understand exactly what you want from the new logo. Also, analyze your competitors' logos, what do they focus on?
5. What logos do you like?
These do not have to be competitor logos. Just analyze your preferences. Also name your preferences by color, shape, and size.
6. How do you want customers to perceive your company?
For example, for a youth coffee shop, you can develop an unusual and individual logo, and for a logistics startup, you need a more formal and modern approach to design.
7. Where do you plan to promote your business?
If the logo is used to promote on the Internet, you should adhere to a simpler, flat design. However, if a brand buys ads in newspapers or billboards, more complex elements can be used.
Answering all these questions can help you visualize the appropriate logo for your brand. By using these data, you are also able to create the logo yourself with the help of an easy-to-use brand creator like Mojo Mox.
What Types of Logos are There
There are several options for classifying logos. One of them identifies 7 main species:
1. Abbreviations. These loggerheads will be ideal if your company name includes a few long words. Agree, several letters are much easier to remember than a long-phrase.
2. Symbols and commemorative signs. Suitable for large enterprises that have managed to declare themselves.
3. Characters. These are good-natured pictures, often the heroes of sensational cartoons, causing exceptionally positive emotions. Their main goal is to act as an "ambassador" who talks about your service or product.
4. Abstractions. To create such a loo, it is better to use abstract figures and silhouettes. With them, it will be easier to communicate the direction of your business to users. Such options will be the best solution if you plan to enter the international market in the future.
5. Words indicating or directly calling a trademark. Such logos are not suitable for everyone. Their use is only appropriate for companies with capacious and short names.
6. Emblems. These are various characters or signs inside which letters, words are placed. They are made in the form of emblems, seals, and tokens.
7. Text and graphic characters. This is a universal version, combining pictures and words (letters, abbreviations). Most companies use this species to create a loo.
Regardless of the logo you choose, users should remember it easily. The logo should also fully reflect the essence of the enterprise. Remember, this is as important an item as the importance of logo branding.
Key Principles of Logo Branding Design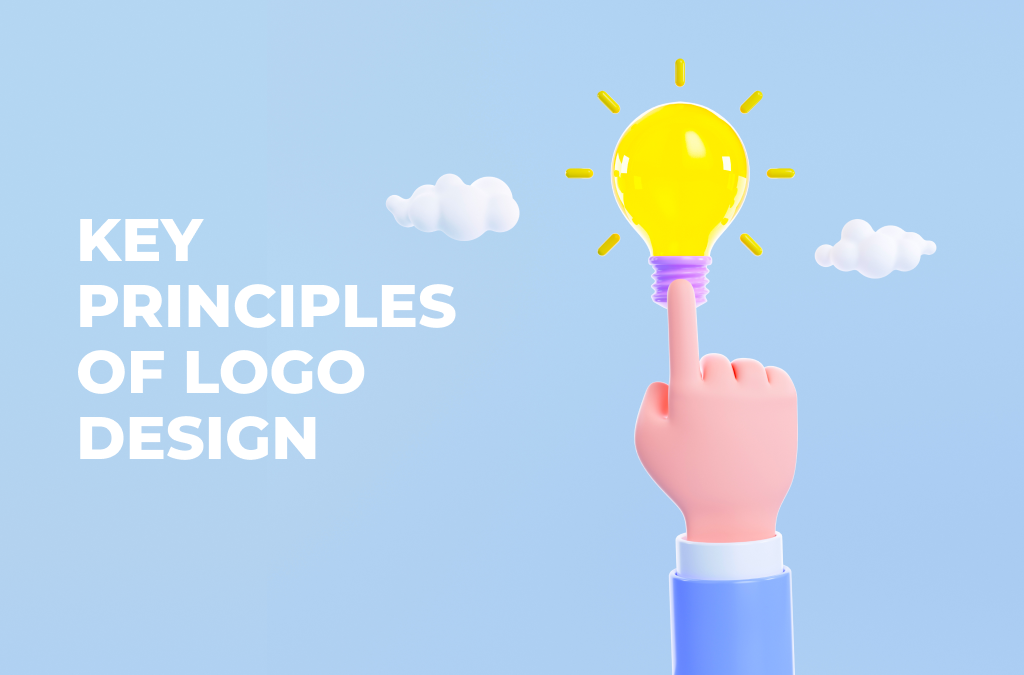 Developing a business logo design is a long, creative, and rather time-consuming process that requires a maximum understanding of the matter. In this case, the resulting picture will differ depending on the direction and specialization of your business. To properly develop a business logo, it is important to focus on several of its features.
It is important that the logo meets modern trends. However, you can make minor changes in the future without changing the concept itself. It is better to use universal design techniques and tools to maintain its relevance in the future.
The logo should be remembered at first sight. It depends on whether you recognize your company in the future. This, in fact, is the meaning of the logo, and otherwise, why create it? It is important that your logo attracts attention and causes positive emotions. The more it attracts your prospects, the higher your awareness will become. Do not forget also about the right associations – your logo should display the essence of your company.
Versatility. Your logo may be used differently for signage, product packaging, or advertising. Therefore, it should look good in different versions: like a voluminous inscription, black and white or color, printed on paper or fabric. The simpler the logo, the easier the options for using it. Surely each of us met complex logos. Despite the external originality, they are almost impossible to read, they can also be misleading since they do not convey the essence of the business.
Making the logo original is not easy, but quite a feasible task. And you can handle it, too! However, it is very important not to play in originality, to the detriment of simplicity. Therefore, it is better not to weigh the design of the loo with numerous elaborate elements.
Zemez "Logo Creation" Offer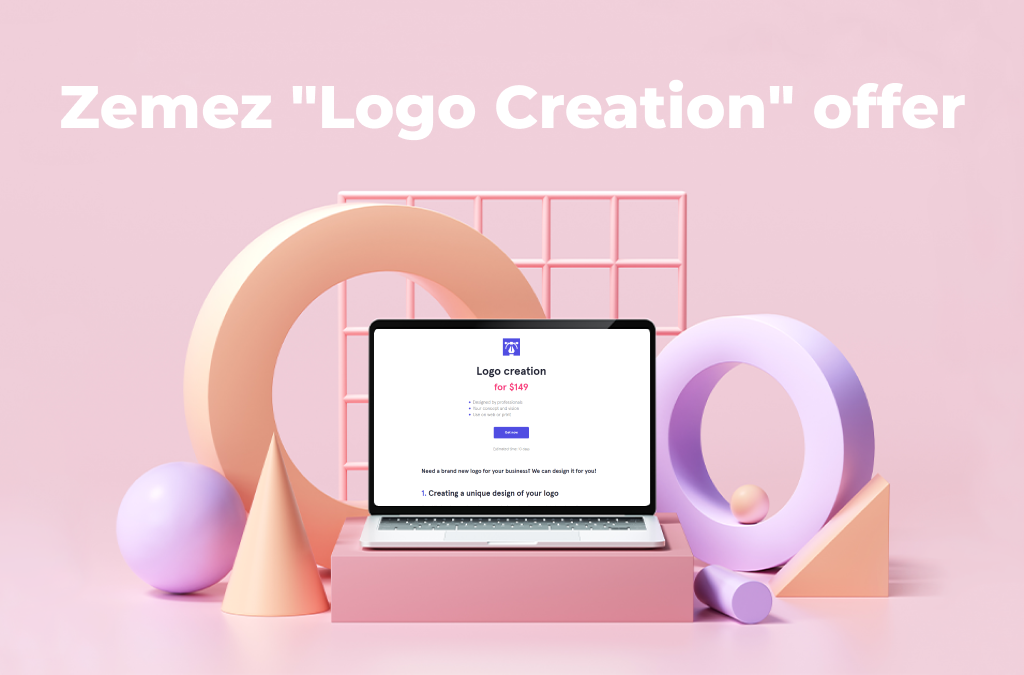 No doubt you've seen what is the importance of the logo branding process. When you begin to create a company logo, you need to remember that this process is time-consuming and should not be planned in accordance with any advertising campaign. It is better to create a logo at the stage of birth of a company, a new brand, new activities, or new products. If you want to do it yourself, you risk losing time and money. Instead of developing your business, you will spend time on marketing and design, which is not exactly the right approach.
All information about your company and the target audience (age, income, location, and other demographic characteristics) needs to be transferred to designers. Only then will the logo most accurately express its essence. We are convinced that proper delegation will help you not only start your business faster but also earn more. Agree, when you are not distracted by small issues, it is much easier to focus on more global issues.
Time to put everything together and make your own logo. To get started, review or take notes you've thought about while you've read this article. Next, circle the best ideas in each column. Then select one and sketch the logos for them. You can do this by hand or in a graphic editor – how you are more comfortable. Consider the insights you've received by researching competitors and successful companies. If you do this with the help of specialists, you will get the logo much faster. Look at the Zemez "Logo Creation" Offer – you will be pleased to work with a professional team, and the result will impress you!