In this tutorial we used HostGator Hosting Control Panel. However, the uploading procedure will not differ if your hosting provider offers cPanel (WebHost Manager, WHM).
From this guide, you can learn how to upload files to server cPanel with the help of File Manager.

Uploading Steps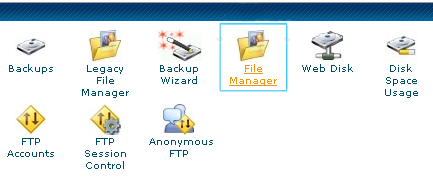 Log in to your Hosting Control Panel and locate the File Manager tool.
The root server directory (called

public_html

or

www

) will be available. You can upload your files to any other sub-directory by using the navigation tree on the left, which contains the needed folder.[notice type="warning"]Archive your files before uploading! You need to do it for all the processes to work out.