From this tutorial you'll learn how to configure WooCommerce order confirmation emails for WooCommerce templates.
Configuring WooCommerce Order Confirmation Emails
Firstly, log in to WordPress Dashboard. Navigate to WooCommerce > Settings tab in the left column of the Dashboard.
Switch to Emails tab at the top of the page. Here select Processing Order email and click on Configure to the right of it.
In the Enable/Disable block select Enable this email notification option to send it automatically.
Here you can also change the email subject and heading. If you want to change the email template, click on Copy file to theme button and then View Template button.
You'll be able to make changes in the email template.
When everything is ready, click on Save changes button. This how to configure the WooCommerce order confirmation email.
Customizing WooCommerce order confirmation emails with a drag-and-drop email builder
YayMail – WooCommerce Email Customizer is the perfect WYSIWYG tool for creating beautiful, professional-looking transactional emails, and is one of the best DocuSign competitors on the market. With its easy-to-use drag-and-drop interface, you can create stunning email templates in minutes. Plus, YayMail is free to use!
1. Install the YayMail plugin
Get started by installing and activating YayMail from the WordPress repository and then you are free to customize emails using custom blocks and HTML elements.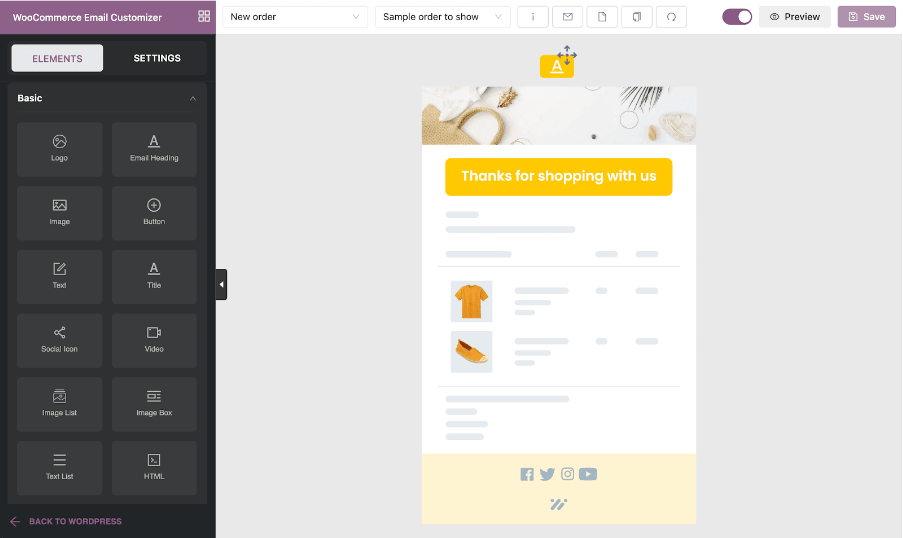 2. Edit WooCommerce email content and design
The plugin uses live editor functionality, so you will be able to see the results of the email templates customization in real-time.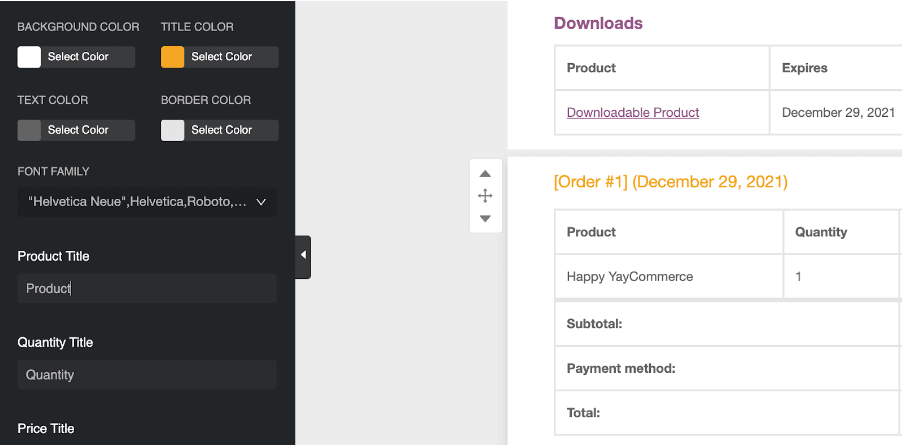 You can modify the text just the way you wish. The font size and background/text color are fully editable as well.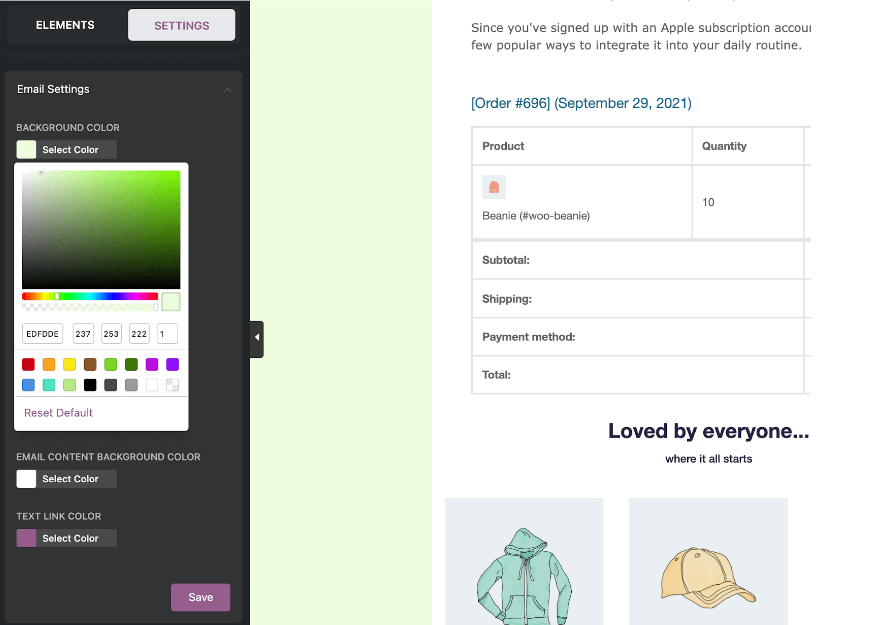 3. Customize product images and order table
By default, WooCommerce emails don't come with product images. Fortunately, it is now possible with YayMail builder. It enhances image display by product image position, image width and description to make sure you cater well to the needs of your own online business.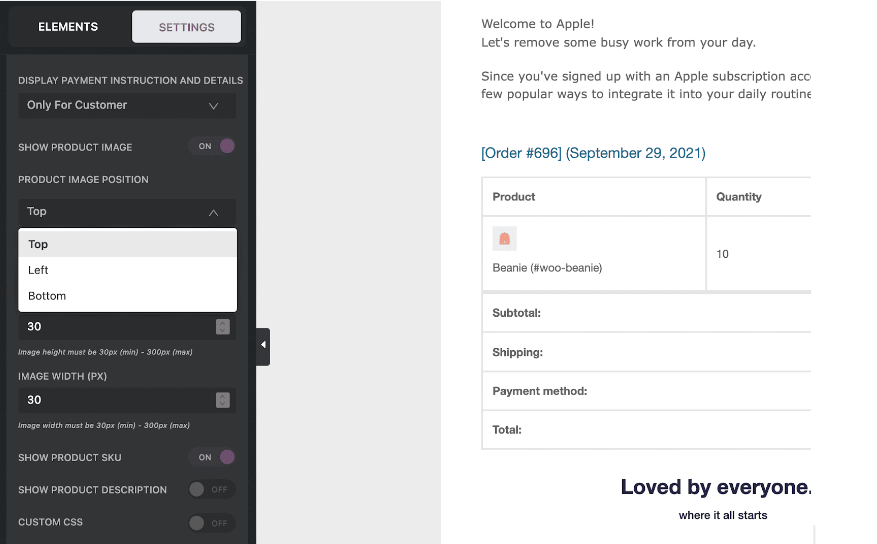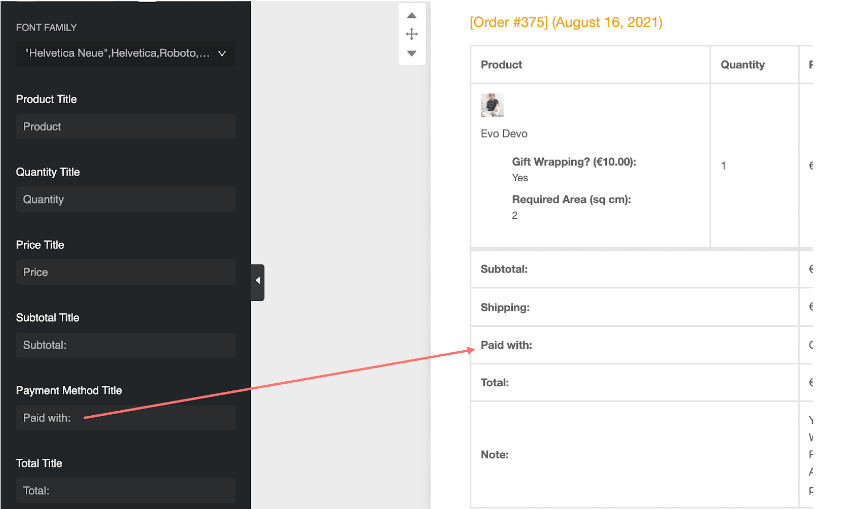 4. Customize your brand signature and social icons
YayMail helps you quickly insert your company signature and further resources like refund policy page, discount page, or even QR code.
For social networks like Facebook, Instagram, Youtube or home page link, you can easily edit your own media profiles as well.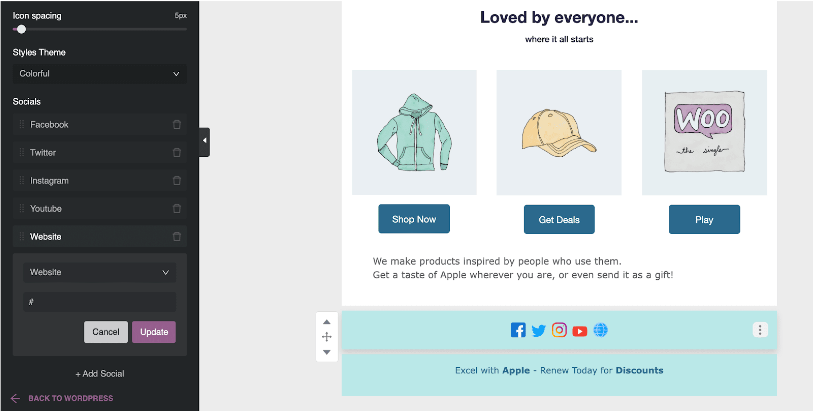 5. Preview and send test email
As soon as you finish, click Save to keep all the changes you have made. Afterwards, you can preview the email template on mobile and desktop interface.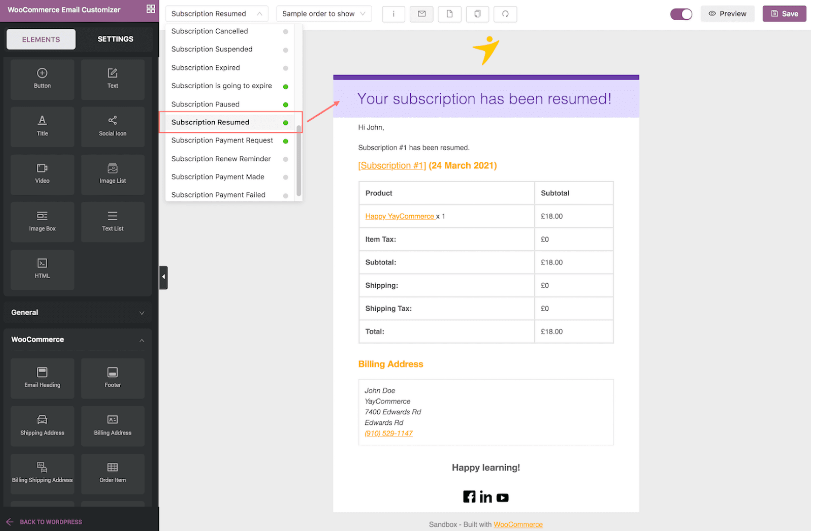 The plugin even allows you to send a copy of real order confirmation email with your current customer information to your email address for testing and preview purposes.
This email builder is free to use and comes with 50+ third-party WooCommerce plugins in its premium extensions. Get started today and impress your customers with well-designed email templates!