The ZMZ Ad Panel is a tool that we can use to create and display information panels or banners on a website. You can use it to draw the attention of visitors to essential messages, promotions, news, or other information that you want to highlight. This tool is usually placed at the top or bottom of the page and is displayed no matter where the user is on the site. It may contain text, links, buttons, icons, or multimedia elements to grab attention and provide additional information. So here we will show how to display ZMZ Announcement Bar in the Header Group.

A few examples of using the ZMZ Announcement Bar:
Important Announcements. You can use the Announcement Bar to display critical messages, such as a temporary site closure, privacy policy change, or security warnings.
Promoting promotions and discounts. If you have special offers, sales, or promotions, you can use the ad panel. This will help grab the attention of visitors and notify them of these opportunities.
Breaking News. If you have important news, updates, or events, you can let your visitors know. You can also provide them with links to learn more.
Newsletter Subscription. If you offer regular newsletters, articles, or other content, you can use the ad panel to invite visitors to subscribe to your newsletter.
ZMZ Announcement Bar is a header section where you can display 3 types of blocks:
Announcement Image Ad – a block where you can add an image for desktop and mobile versions.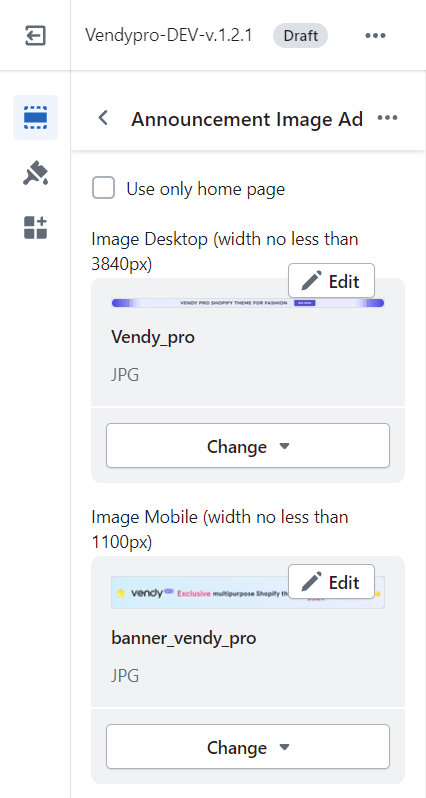 In the block settings, you can add a link, enable a countdown, and set the time for it.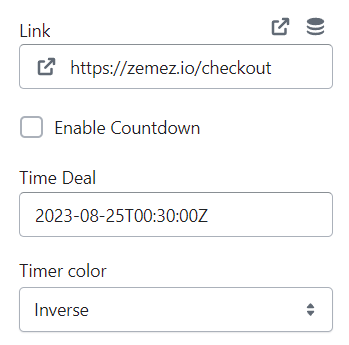 Announcement – a text block with a button and countdown.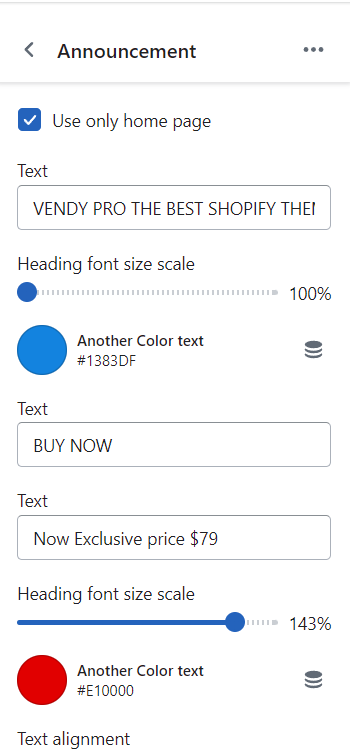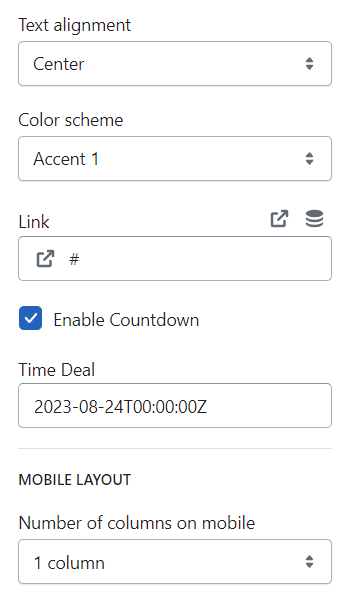 Announcement Coupon – a text block to display information about sale offers and coupon codes.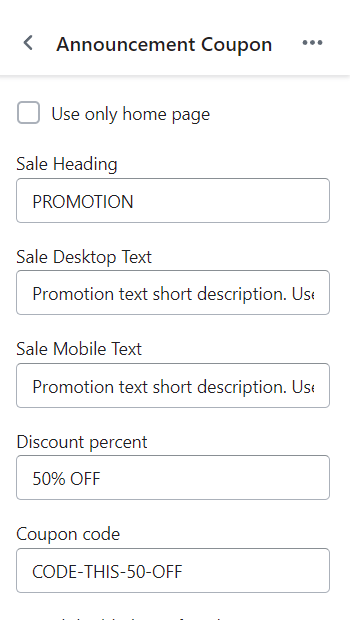 Also, you can set a disabled period after closed, choose a color scheme and enable and set the time for the countdown.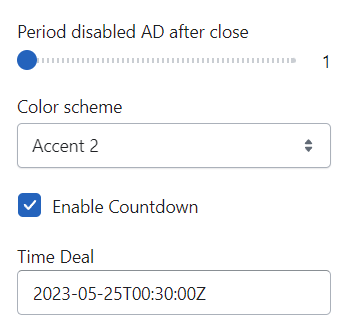 All in all, the ZMZ Announcement Bar provides an effective way to capture the attention of users and maximize the visibility of important information on your website. You can see for yourself how easy it is to set it up. Use this tutorial or others – we always create detailed instructions to make your work with Shopify easier. You may also be interested in how to manage the Variant Picker option on the Product Page in Shopify.