Two Giants in the World of eСommerce
The world of online retail has never been more competitive, with more and more businesses looking to sell their products and services online. As a result, it's essential to choose the right platform to develop your online store. Shopify and Amazon are two of the most popular eCommerce platforms available today. Each with its own advantages and disadvantages. In this article, we'll compare Shopify or Amazon to help you decide which platform is right for you. And for the platform you choose to take your business to the next level.

Shopify or Amazon: Main Difference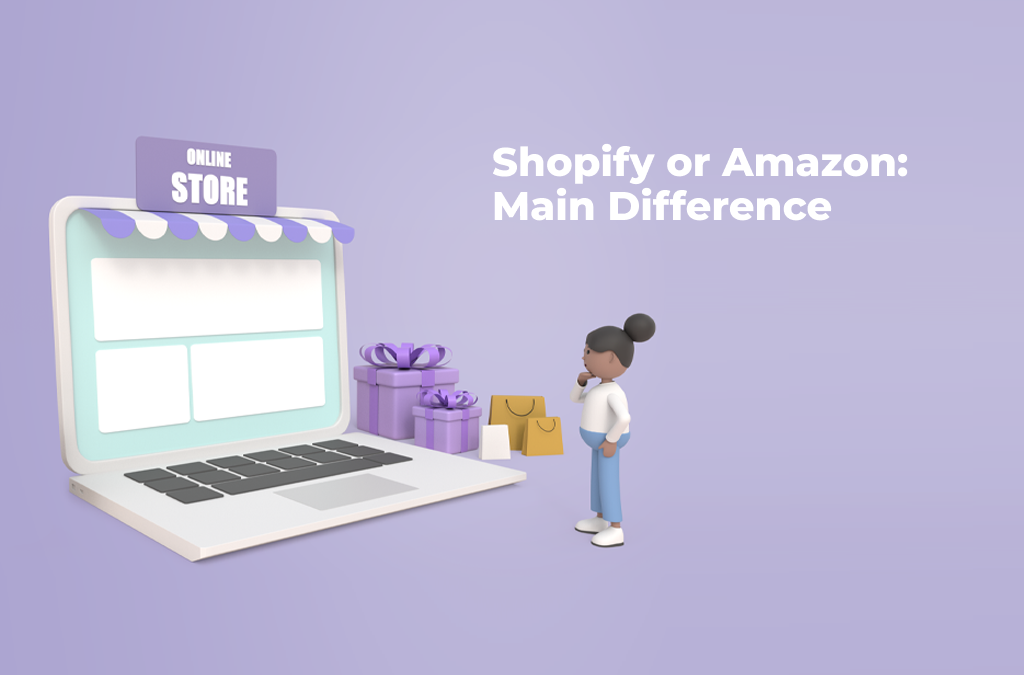 When it comes to selling products online, businesses have two major options: Shopify or Amazon. Although they share some similarities, there are several key differences that need to be taken into account when deciding which platform is best suited for your business.
Firstly, Shopify or Amazon have different business models. Shopify is an e-commerce platform that allows companies to create and manage their online shop. Whereas Amazon operates as a marketplace where companies can sell their goods along with those of other sellers. This means that companies on Amazon compete for visibility and sales with many other companies. Although, businesses on Shopify have full control of their online shop.
Secondly, Shopify is aimed at small to medium-sized businesses and startups. On the contrary, Amazon caters to businesses of all sizes, including large enterprises. This means that the tools and features offered by the two platforms may differ. Moreover, Amazon offering more advanced features for larger businesses.
Thirdly, Shopify provides businesses with a variety of sales channels, including online stores, social media, and marketplaces (like Amazon and eBay). While Amazon primarily functions as a marketplace. And while businesses can also sell their products on other platforms, they don't have the same level of flexibility as businesses on Shopify.

Fourthly, the fees charged by Shopify or Amazon vary in structure and cost. Shopify charges a monthly subscription fee and a transaction fee. Amazon charges a monthly fee, a referral fee for each sale, and a fulfillment fee for using its fulfillment service.
Lastly, customer support and integration with third-party tools and services also differ between the two platforms. Shopify provides businesses with 24/7 support through various channels. As well as integration with a range of popular tools and services. Nonetheless, Amazon has limited support options and a more limited set of integrations.
Pros and Cons of Using Shopify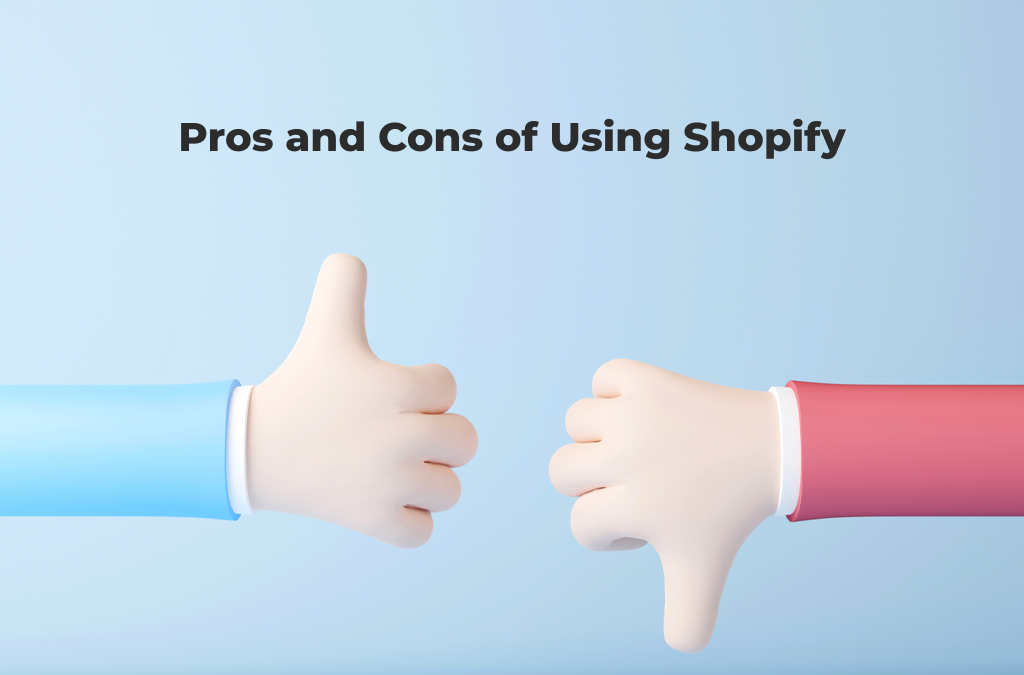 To decide which business platform to choose: Shopify or Amazon, it's a good idea to first understand the advantages and disadvantages of each platform. And let's start with an overview of Shopify.
There's a lot of information about Shopify. Many successful people believe that Shopify is the best website builder.  And it is true! After all, the platform is constantly in development. And every day Shopify still profitable. And like any platform, it has its own characteristics.
Pros:
Convenience for the user. Shopify is a user-friendly platform that makes it easy for anyone to set up an online shop. Moreover, there are a large number of ready-made themes based on Shopify. I especially recommend paying attention to the newest development of 2023 from Ukrainian team Zemez- Vendy Pro – the ultimate Shopify 2.0 online store.
Customizability. It is possible to add additional features or functionality to an existing Shopify template. You can do it yourself. Or contact Shopify experts. The experts will add professional services to your Shopify-powered website.
Payment gateways. Shopify offers over 100 payment gateways, including PayPal, Stripe and Apple Pay, making it easy for customers to pay for their purchases.
Customer support. Shopify offers 24/7 customer support. So you can get help whenever you need it.
Cons:
Marketing costs.When it comes to marketing expenses, using Shopify means taking full responsibility for building brand awareness and driving traffic to your website. This entails learning how to leverage Google Ads, Facebook Ads, and social media platforms to promote your products and attract a loyal customer base.
Expensive to start.In terms of startup costs, using Shopify can be more expensive than opting for Amazon. The cheapest pricing plan on Shopify starts at $29/month, which is a higher upfront cost compared to Amazon.
BUT! Don't be in a hurry to give up on Shopify. The professionals at the Zemez team have created many unique templates at a bargain price. Moreover, you'll be able to get a premium Shopify theme at a discounted price. I recommend subscribing to the Zemez team's Facebook and Instagram pages to keep an eye out for updates and not to miss the moment of discounts.
Amazon: Pros and Cons
In choosing Shopify or Amazon, let's look at the features and disadvantages of Amazon.
Pros of Using Amazon:
Huge Customer Base. Amazon has a massive customer base, which can help you reach more potential customers and increase sales. With over 300 million active users, Amazon is a great platform to gain exposure for your products.
Trusted Brand.Amazon is a well-known and trusted brand, which can help build trust with your customers. Shoppers are more likely to buy from a brand they trust. And using Amazon can help establish your business as a reputable seller.
FBA. Amazon's Fulfillment by Amazon (FBA) program can help you simplify order fulfillment and shipping. With FBA, Amazon takes care of the shipping and handlin.
Amazon Prime. Amazon Prime members can enjoy free shipping and other perks, which can incentivize them to buy from your store. By using Amazon, you can tap into this customer base and offer your products to Prime members.
Cons of Using Amazon:
Fees. Amazon charges fees for using its platform. Including referral fees, fulfillment fees, and storage fees. These costs can eat into your profit margins. So it's important to factor them into your pricing strategy.
Limited Control. When using Amazon, you'll have limited control over your branding and customer data. Amazon owns the customer relationship and can limit your ability to communicate directly with customers.
Competition. With millions of other sellers on Amazon, it can be challenging to stand out from the crowd and gain visibility for your products. You'll need to invest in advertising and marketing to get noticed.
Policy Changes. Amazon's policies and rules can change frequently. Which can impact your business. For example, Amazon may change its commission rates, require additional product information, or restrict certain product categories.
Shopify or Amazon Key Features Compared
For you to finally decide which platform to choose for your online business, Shopify or Amazon, it is worth looking at the key features offered by each platform.
Here are some of the most important factors:
Category
🟢Shopify
🟠 Amazon
Easy to use
Winner: 🟢🟠
Has many ready-made solutions that do not require specialised knowledge in setting up.
All you have to do is set up an Amazon seller account, upload your products and start selling.
Uniqueness
Winner: 🟢
Shopify has many professional templates in its arsenal. Moreover, you can easily create your unique brand.
Amazon controls the design of your shop pages and product displays. It thus limits the identity and uniqueness of your brand.
Payment options
Winner: 🟢
Shopify offers many payment options and integrates with over 100 payment gateways. It also offers its payment method, Shopify Payments.
Amazon offers most of the usual payment methods, from credit cards to debit cards.
Attracting customers
Winner: 🟠
Shopify provides the tools and is SEO optimised. But you are responsible for your traffic.
Amazon gets millions of visitors every month. Therefore, visitor traffic is always high.
Technical support
Winner: 🟢
Shopify themes are equipped with professional technical support options: by phone, by email.
The Amazon platform provides technical support options. But it is less accessible than Shopify.
Price
Winner: 🟢🟠
Shopify has offered a variety of pricing plans. Prices range from $29 to $299 per month. There is also a free version of Shopify 2023.
On Amazon, there is a referral fee for each sale depending on the product category. Which can sometimes be disadvantageous for sellers.
Should you use Shopify or Amazon: Final verdict
This guide has highlighted the key differences between Shopify and Amazon, which serve different business needs. It's essential to make your decision based on the key features that align best with your business requirements.
For instance, if you value a fully customizable storefront that allows you to build a unique brand identity, Shopify is the better option for you. On the other hand, if you prioritize access to a vast marketplace of buyers that you can start selling to immediately, Amazon may be the more suitable choice.
In conclusion, the decision between Shopify and Amazon ultimately depends on your business needs and goals. By assessing the unique features and benefits of each platform, you can make an informed decision that supports your business growth and success.