Website builders have become as common today as web browsers or instant messengers, they are used by almost all website developers and owners. Due to their popularity, the number of such services has increased significantly and now you can find dozens of large and small, English and other-language website builders on the Internet. One of the most popular is Shopify. Its advantage is the possibility to use a free trial version for up to 14 days and we will show you a Shopify free trial review. So, what is this tool, and what features does it provide for creating websites? What is the best way to use the trial version to get the maximum? Find out in our new article!

Shopify is a viral online store platform. In fact, this is a constructor with which it is quite easy to create a full-fledged online store. You can connect all the necessary modules to it – starting from the slider on the site's main page and ending with a complex basket, with the connection of international delivery services. The platform gained particular popularity due to its easy integration with business pages of stores on Facebook.
Due to the huge popularity of the platform, many third-party developers, including the Shopify platform itself, create various modules. They make life easier for both the business owners and the online marketers who promote these stores.
Even if you have never used it, you have probably heard of Shopify and have been interested in its capabilities for a long time. Let's take a look at the Shopify free trial review to help you decide.
Benefits of Shopify for creating websites:
Shopify makes it easy to create a professional site of almost any type, including a business card site, a corporate portal, an online store, a blog, an online store, etc.
This is an excellent website builder, it has a very clear and friendly interface with many convenient features, so you do not have to learn web programming, layout, or other disciplines for their successful application.
A large selection of Shopify templates allows you to quickly "assemble" sites of various topics, and special tools will help make their design more original and relevant to your goals.
The constructor allows you to quickly and conveniently edit even the most complex and voluminous sites, both in a complex and in parts – graphics, video, text, etc.
All site data is stored on a third-party server, so you will have access to your site from any computer or mobile gadget and work anywhere in the world.
Why should you use Shopify?
We can safely call Shopify the most famous and popular online store builder. It works equally well for small shopping sites as well as really giant eCommerce sites.

CMS Shopify is the perfect option for online stores. Owners of such sites will be able to take advantage of their maximum benefits. For example, these include a large list of available sales channels (Facebook, Amazon, Pinterest, and many others) that can be linked to your store. It also provides a corresponding list of popular payment and delivery methods.
The key advantage of Shopify is its powerful, functional, and at the same time very convenient visual design (drag and drop). It allows you to create and set up a large-scale marketplace from scratch without any special knowledge or skills. You can equip your site with paid and free modules from the app store, sorted into 10 categories and one of the dozens of templates, which are then easily customizable. Shopify has a ton of effective marketing and SEO tools for your store, including detailed statistics. All this makes Shopify extremely attractive for both beginners and those who have been working in the field of eCommerce for a long time.
How does Shopify free trial work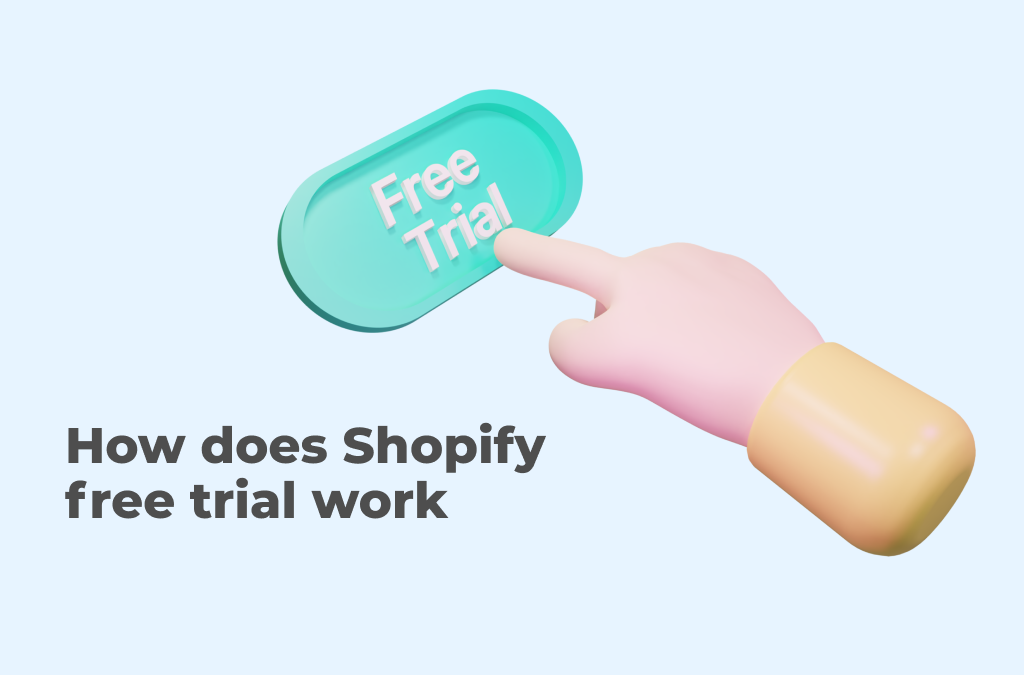 So, you are interested in the features of Shopify and want to start a free period. It is activated automatically upon registration. The free period is an opportunity that is provided to all beginners. This time should be enough to create an online store ready to launch and start selling.
Thanks to the free period, beginners get the opportunity to get acquainted with the functionality of Shopify. They can personally evaluate its benefits and try them out in their store.
Shopify's free trial offers many different features for you to try out before comparing prices and choosing from several paid plans. Here's what you can do during the trial period:
Add products to your online store with appropriate descriptions to see what they look like.
Browse through the many options on the Shopify Settings page to learn how to set up taxes, and shipping, and optimize multiple sales funnels.
Use Shopify Payments and integrate a third-party payment provider.
Access to both Shopify Theme Store and App Store is available.
Unfortunately, during the trial period, you cannot join the Shopify affiliate programs or access the expert market. All this will become available only after the activation of one of the Shopify Pricing Plan.
Why do you need Shopify free trial?
Online store owners will likely find that a free trial period should be enough to really experience the platform. In fact, many online store owners who subscribe to Shopify will spend a lot of time just going through the FAQ to understand their payment terms, API, and other technical details.
And then there are integrations. Shopify is a giant in the eCommerce industry and is renowned for its ease of use. For example, if you're migrating to Shopify from your own platform, you'll need a trial period to see the difference in-store performance.
The Shopify marketplace is perhaps one of the best platforms for any modern business. It allows you to create stores, manage them, launch advertising campaigns and use all possible tools to grow your online business. This is the best SaaS-based product for eCommerce. Without a doubt, it is suitable for any business.
Can You Make Money With Shopify Free Trial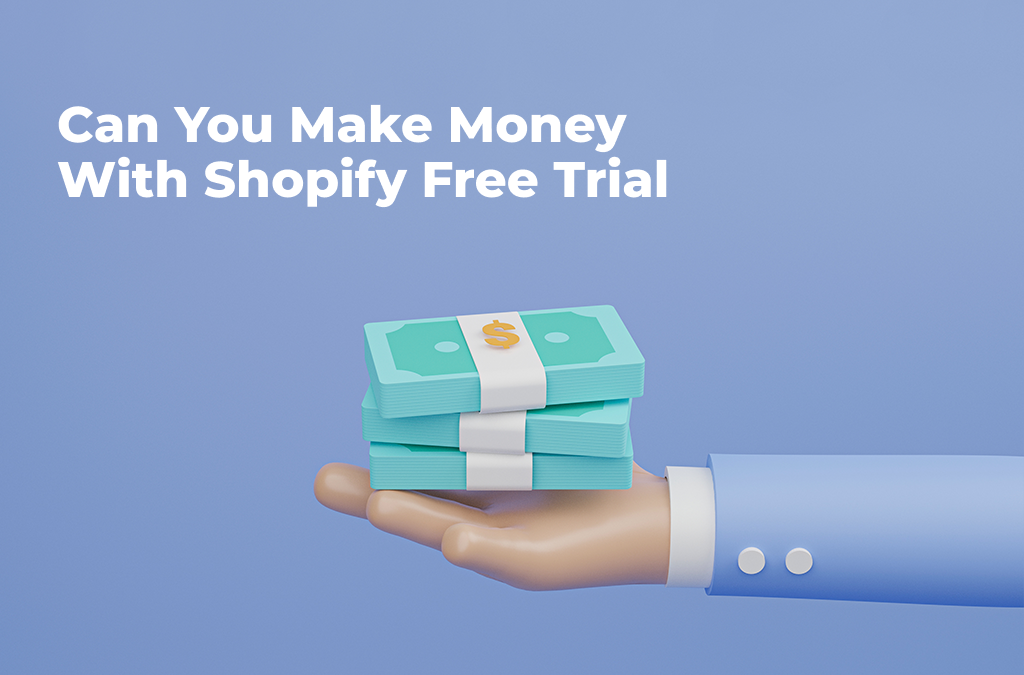 Shopify is the top-rated platform for startups starting their own businesses and growing purchases. Its seamless integration with many applications makes it very easy to deliver goods. It allows you to add them to your website and have your entire store up and running in just a few hours. In fact, with a 14-day free trial and a free Oberlo app, you can launch your Shopify dropshipping store today completely risk-free. To do this, you need to follow only a few simple steps.
Launching a free test store with Shopify
The first thing you need to get started with Shopify is a 14-day free trial store. To open your site, visit Shopify Enter your email address and company name and create a password. If you're not sure about your company name yet – or even your business concept – don't let that stop you from taking a test drive on Shopify. You can change the store name and even your email address at any time in your Shopify store settings. In fact, exploring dropshipping products with Shopify is a great way to brainstorm and test different business ideas.
After entering the information above, Shopify will ask you for some details to set up your demo store. For many users, it's no problem to tell Shopify that it's "just a game". We know that many successful salespeople started this way.
Shopify will then take you to your store's dashboard. This will walk you through the basic setup steps: adding products and setting up your store template (design) and domain (web address).
There are a huge number of free apps that will help you find and add products right away when you set up your store. Ideal if you don't have an idea yet or just want to test the features of the theme. Grab Oberlo is a great free app with which you can add products to your store and set up dropshipping. Oberlo provides other options as well, such as finding trusted suppliers or the most popular products, calculating shipping costs and methods, and much more. You can test various Oberlo product filters to see what results they provide. These filters will help you create a dropshipping store with the most efficient suppliers.
Customize your Shopify store
So, you've added products, descriptions, and images, and categorized them. It's time to set up your store so you can start selling. This includes:
Customizing the Shopify Theme, which is the design of the store.
Information pages for customer service and shipping details.
Menu to simplify navigation for customers.
Information about payment, shipping, and taxes.
Create or Link a Store Domain Name.
Shopify offers you each of these customization steps in the dashboard, so we won't go into too much detail here. However, we'll walk you through the process so you can see how easy it is to complete and launch your new Shopify dropshipping store. The whole process took about an hour.
Shopify automatically applies a free base "shop theme" that defines the design of your online store. You can customize this theme or change it to a different design in the "Online Store > Themes" section of your Shopify dashboard. To see more free theme options, click Explore Free Themes.
You can also set up a convenient navigation system. The simpler and clearer the structure of your store, the higher its conversion will be. Any navigation elements, pages, and sections can be configured through the admin panel.
The final setup step before launching a Shopify dropshipping store is setting up your store's domain name, also known as a URL. This is the "web address" of your new site. This is not required as you can run your own Shopify dropshipping store with the myShopify domain provided by Shopify. After completing this step, you are ready to remove the password protection for your store and get started. To do this, click "Online Store" and you will see the "Themes" page. Click "Disable Password" and your store will be displayed directly. Everything is very simple.
Best-Selling Shopify Fashion Themes on Envato 2022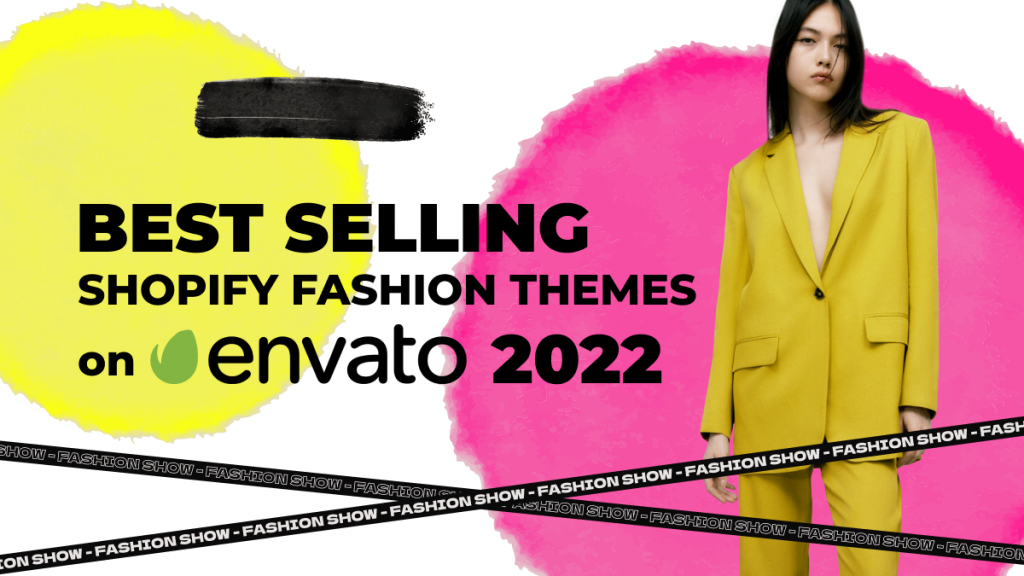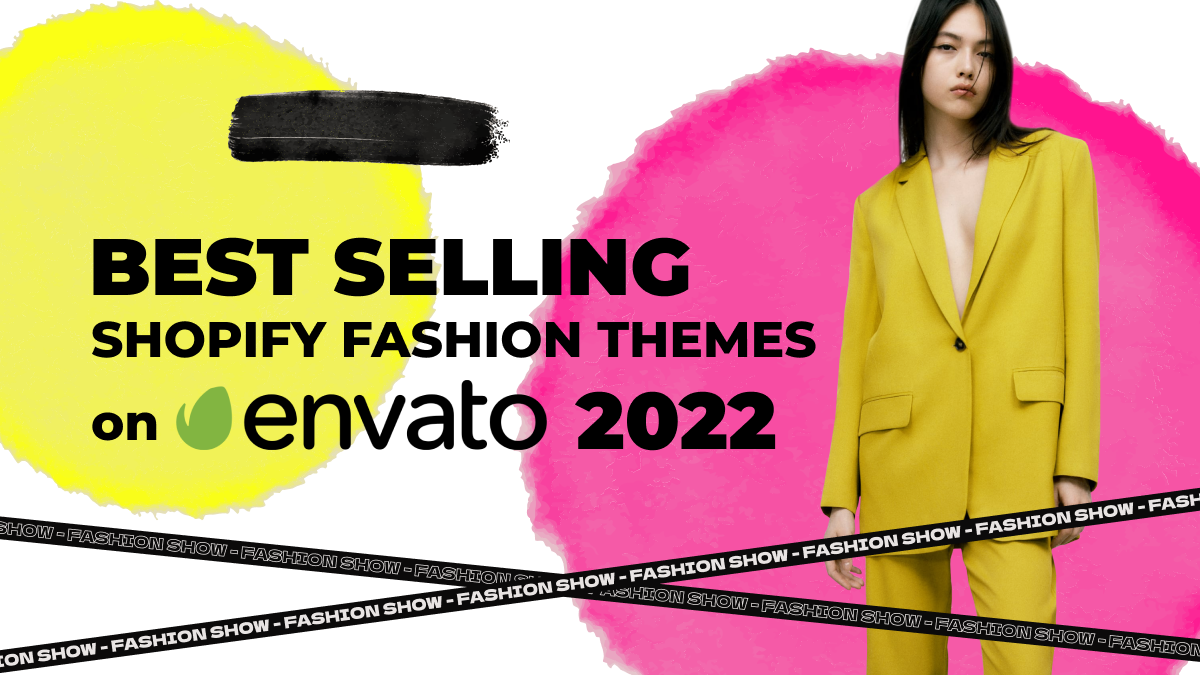 Shopify themes are very easy to use. Whichever theme you choose, you get a full set of tools you need to work, a simple builder, and a lot of other Shopify benefits that we wrote about earlier. You can consider any of the themes presented here and each of them will be a great choice for your store.
The theme of your store does not match the Shopify theme? This is not a problem, because any template can be easily edited and customized to suit your needs. Now you can create any, really any resource quickly and cost-effectively. And working on the site from a difficult task will turn into an exciting game.
Love to choose? We offer to consider our best themes for clothes and fashion. If you're just getting started with Shopify, these Best-selling Shopify fashion themes on Envato 2022 will inspire you. Just a few clicks and you can start working on your site.
Shopify Free Trial Review Conclusion
Shopify is not just a piece of software or a standalone product, it is an all-in-one trading platform. What's more, it's a system that creates something more valuable for business owners by bringing developers, business experts, and buyers together in a common effort to make trading better for everyone.
In doing so, Shopify also makes entrepreneurship more accessible to those who seek independence. Whether you're an aspiring entrepreneur or already a global brand, Shopify can help you set up and grow your business. Take advantage of the free trial, try it and see for yourself. Upload a demo, test the features of any theme, and get started! We believe this Shopify free trial review will help you see the benefits of the platform and find the perfect solution for your store. We believe this Shopify free trial review will help you see the benefits of the platform and find the perfect solution for your store.