The world of eCommerce is constantly evolving. Every day there are new technologies, new ways of supporting business. And platforms to improve your business. Furthermore, businesses are constantly on the lookout for reliable solutions. That can support your business. And also, to take it to the next level. And Shopify plus is becoming a trusted business tool. But, what is Shopify Plus?

In this article, we'll take an in-depth look at what Shopify Plus is. Moreover, you'll learn its key features and benefits. Besides, we'll discuss why it's become the premier platform for businesses on their way to success.
Understanding what is Shopify plus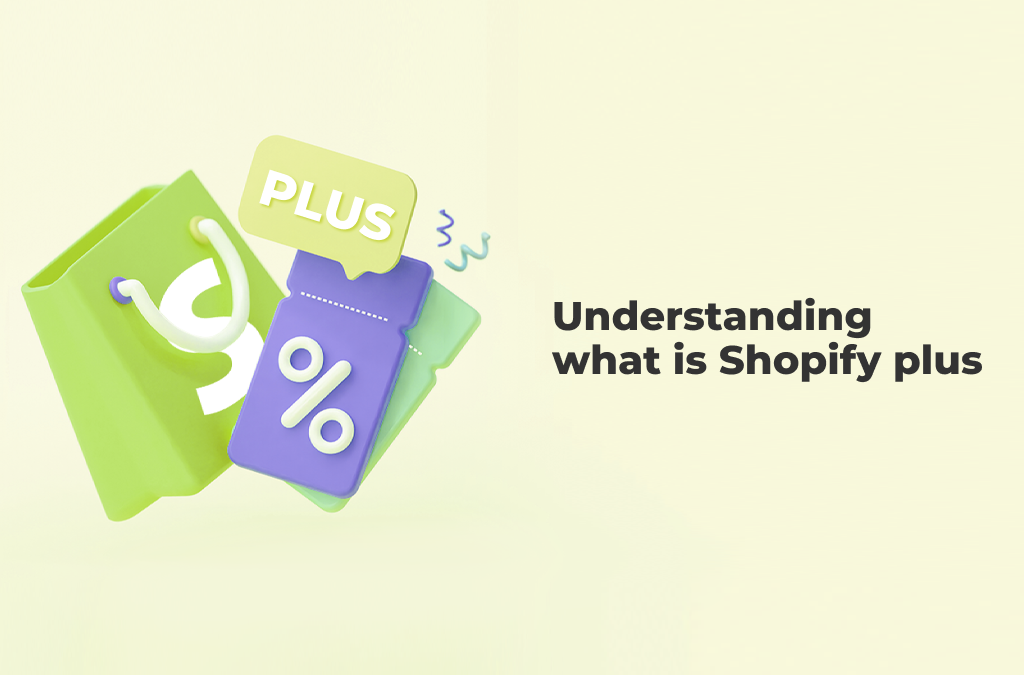 First of all, to understand all the details, we'll start with the simple question of what is Shopify plus?
Shopify Plus is an advanced and comprehensive eCommerce solution. In other words, is a commerce platform specially designed with high volume, enterprise-level brands in mind.
 It provides a wide range of features and tools. Moreover, these tools meet large online retailers' unique needs and demands. With Shopify , companies can:

scale their operations;
customize their storefronts easily;
quickly optimize workflows;
drive growth on a global scale.
Benefits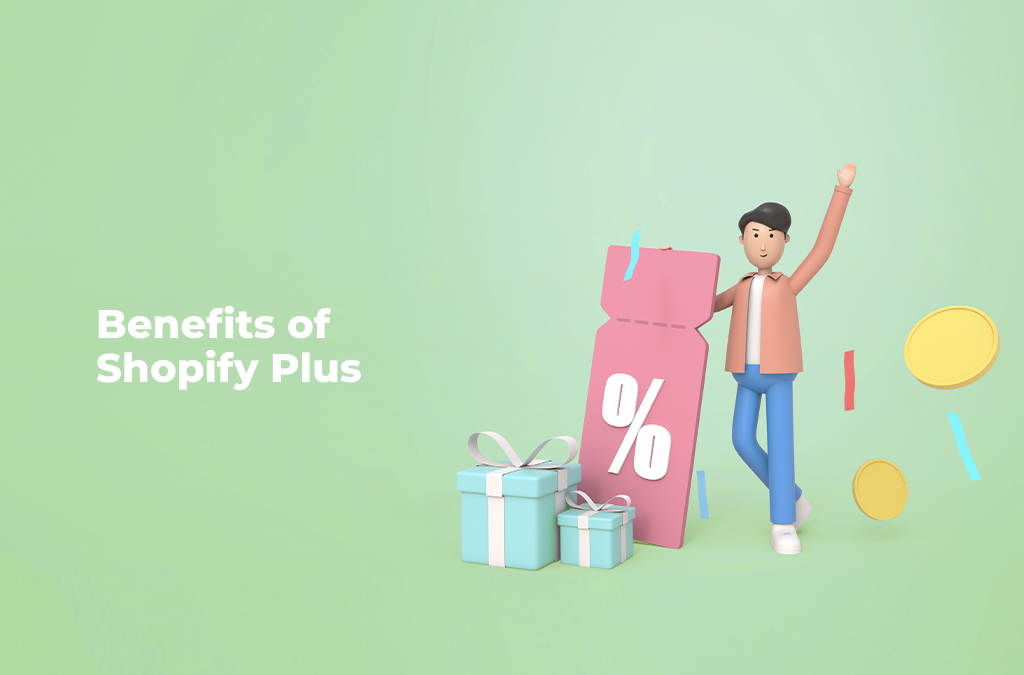 Next, we look at what is Shopify plus and move on to the main features of the platform.
Scalability and performance. Firstly, one of the main features of the platform is its ability to handle large volumes of traffic. As well as transactions and inventory. The platform's scalable infrastructure ensures that enterprise businesses can meet the demand that is increasing. What's more, this will happen without compromising site performance or customer service. Certainly, this scalability is essential for businesses that are experiencing rapid growth. Or are just expecting an increase in traffic?
Advanced customization. Offers advanced customisation options. Furthermore, these customizations allow businesses to create unique and branded online shops. And then, businesses have full control over the design elements, user interface and user experience of their storefronts.
Multi-channel sales. With this platform, businesses can extend their reach beyond the online shop. In other words, they will be able to sell across multiple channels. Moreover, the platform easily integrates with popular marketplaces. Such as Amazon and eBay. It integrates with social media platforms such as Facebook and Instagram, as well as retail outlets. This multi-channel sales approach allows companies to engage with customers. And, increase brand awareness and drive sales growth.
Dedicated support. Shopify Plus customers receive dedicated support from a team of experts. Moreover, each business is assigned a dedicated account manager who understands its unique needs and challenges. This manager provides personalised help, guidance and technical support. In doing so, he or she ensures that companies can use the full potential of the platform. And to address any problems and issues that arise along the way.
Enterprise-level security.Security is the most important challenge for corporate enterprises. Especially when dealing with customer data and online transactions. Shopify Plus prioritises security. It also offers enterprise-level measures.
Why Shopify Plus Stands Out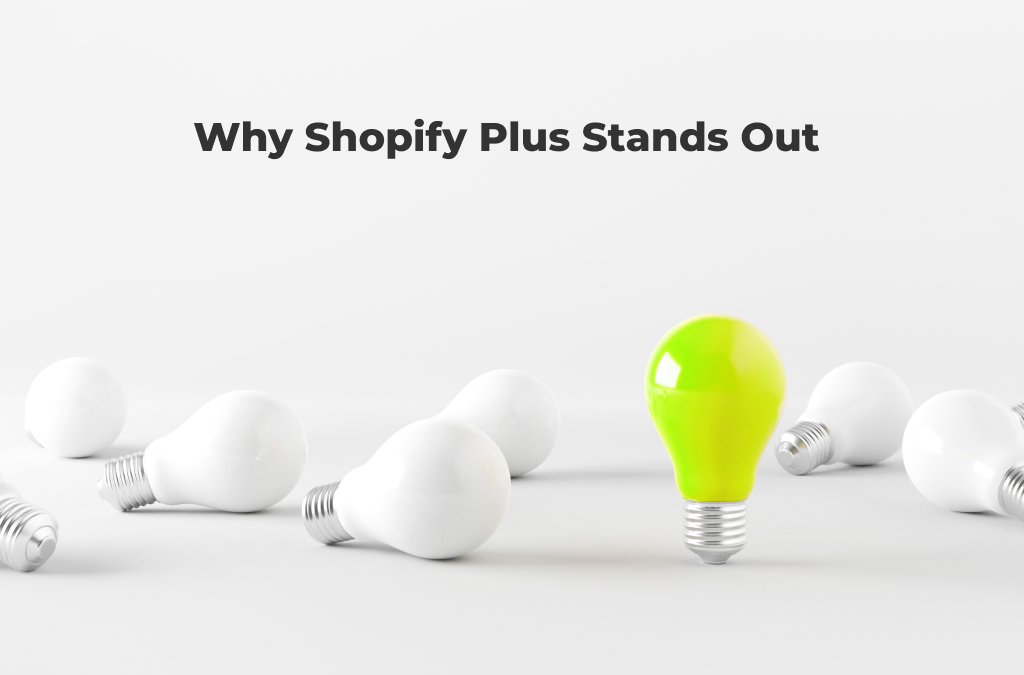 In the important question of what is Shopify plus, it is also important to understand what makes this platform outstanding.
Firstly, this platform has seamless migration and implementation. Shopify Plus offers a smooth and seamless migration process for businesses migrating from other eСommerce platforms. A dedicated platform migration team provides expert guidance and assistance. Moreover, it ensures a smooth transition without any disruption to business operations.
Secondly, the Shopify Plus platform is flexible and customisable. In other words, businesses are free to create unique storefronts, customise functionality and integrate with third-party systems. This allows them to create bespoke eCommerce solutions to meet their specific business needs.
Thirdly, the platform has constant innovations and updates. New features and updates are regularly introduced into the platform's operation to enhance its capabilities. Businesses can use these updates to stay ahead of the competition. And also introduce new technologies and provide their customers with state-of-the-art capabilities.
And, global expansion capabilities are also a feature of Shopify Plus.
The platform supports multiple currencies, languages and localized checkout options. This allows businesses to go international. Eventually, serve customers all over the world with ease.
When Your Business is Ready for Shopify Plus?
How do you know when your business is ready to work with Shopify plus?
Knowing when your business is ready for Shopify Plus requires careful consideration of various factors. Here are some indicators that suggest your business may be ready to upgrade:
Rapid growth and increased sales. If your business is experiencing significant growth. And your current eCommerce platform can't keep up with the increased demand. Therefore, it's time to consider Shopify Plus. Consequently, the scalability of the platform ensures that your site can handle high traffic. As well as high order volumes and large product catalogues without compromising on performance.
Enterprise-level requirements. Corporate enterprises often have unique needs and complex requirements. Which go beyond what standard eCommerce platforms can offer. If your business requires advanced customization capabilities, multi-channel selling, specialized support, and robust security features. In that case, Shopify Plus is built to meet those specific requirements.
International level. If you're planning to expand your business globally, Shopify Plus can help. What's more, the features of this platform will provide the necessary tools to support your growth. Moreover, the platform supports multiple currencies, languages and a localized checkout process.
High transaction volume and complex workflows. If your business deals with a high volume of transactions and complex workflows, Shopify Plus can help streamline these processes. After all, the platform offers advanced automation and workflow management tools. These tools will help you save time, and increase efficiency. What's more, it will allow your team to focus on strategic initiatives.
Getting Started with Shopify Plus
If you fully understand what is Shopify plus. Moreover, are confident that your business is suitable for this platform. Then here are the steps to get started:
1. Contact . Reach out to the platform, team to discuss your business requirements. And explore the platform's features and pricing options. They will guide you through the onboarding process and provide any necessary assistance.
2. Migration and Store Setup. If you are already using an existing eCommerce platform, Shopify Plus offers migration tools and resources to simplify the transition. Work with this platform team to migrate your data and set up your new online store.
3. Design and Customization. Leverage Shopify Plus's customization capabilities to create a visually appealing and unique store design.
4. Integration and Setup. Integrate Shopify Plus with third-party applications, payment gateways, shipping providers, and other tools that are essential for your business operations. Configure the settings, workflows, and automation features to streamline your processes.
5. Launch and Grow. Once your store is set up, thoroughly test all aspects. Besides this, implement marketing strategies, leverage analytics, and monitor performance to drive growth and maximize your return on investment.
What is Shopify Plus Plan: Conclusion
I hope you have fully understood what is Shopify plus. And as a result, you can determine if your business is ready for the next phase. After all, this platform is a powerful eCommerce platform designed to cater to the unique needs of high-growth businesses. Moreover, its unique features, versatile capabilities and professional support make it even easier to succeed.
I also suggest you visit our blog. Here you will learn even more useful information about the Shopify platform. Furthermore, i recommend that you subscribe to the social media pages: Instagram, Facebook and Twitter. Thereby you will know about all the useful things from the professionals of the Zemez team.