The Role and Significance of Artificial Intelligence in Marketing
In recent years, the significance of artificial intelligence has been gradually increasing. Nowadays, you can see news and discussions about AI almost in every sphere, from art to journalism. This technology changes the way people perform creative tasks. While being relatively young, artificial intelligence also influences online marketing. From automating routine tasks to simplifying a wide variety of projects, applying AI solves a lot of complex issues. Besides, it still demands human interference, so these technologies can't fully replace the jobs we are used to in marketing. With a diverse range of advantages using AI in any creative job is rewarding.

In today's post, we will discuss how artificial intelligence improves digital marketing. Moreover, you'll learn how marketers already use such technologies. Whether you're a blogger or an SEO expert, there's a lot to learn and discover about how AI may improve your work. Also, we'll talk about the benefits of using this technology in advertising. From customer retention to predicting future trends, artificial intelligence can help you change the way you perceive marketing and make it more optimized in various ways. But before we start let's learn more about AI and its increasing significance.
AI's Increasing Significance in the Field of Marketing
Modern marketing campaigns are based on customer data gathered by marketing specialists. For a long time, it took a lot of work to fine-tune marketing measures according to that data. The recent growth in the popularity of AI, as well as related technologies, has led to new possibilities for marketers. Now they can meet the expectations of customers more precisely. Moreover, the significance of artificial intelligence allows them to spot new trends much faster. The development of AI technologies also resulted in the automation of data collection. This, in turn, allowed companies to efficiently use new trends and tools to stand out from their competitors.
With more spheres of marketing and content creation now using AI advancements, it is a lot easier to work on fully personalized marketing projects. One of the most important factors here is the ability of any company to quickly track vital statistics for advertising. Depending on how your marketing campaign is perceived, you can adjust it in real time. It can be performed by your customer feedback and comments on social networks. Diverse AI solutions allow you to gain more by spending less in both funds and time. This not only makes your marketers' work more effective. It also decreases the time spent on complex marketing tasks that you want to complete.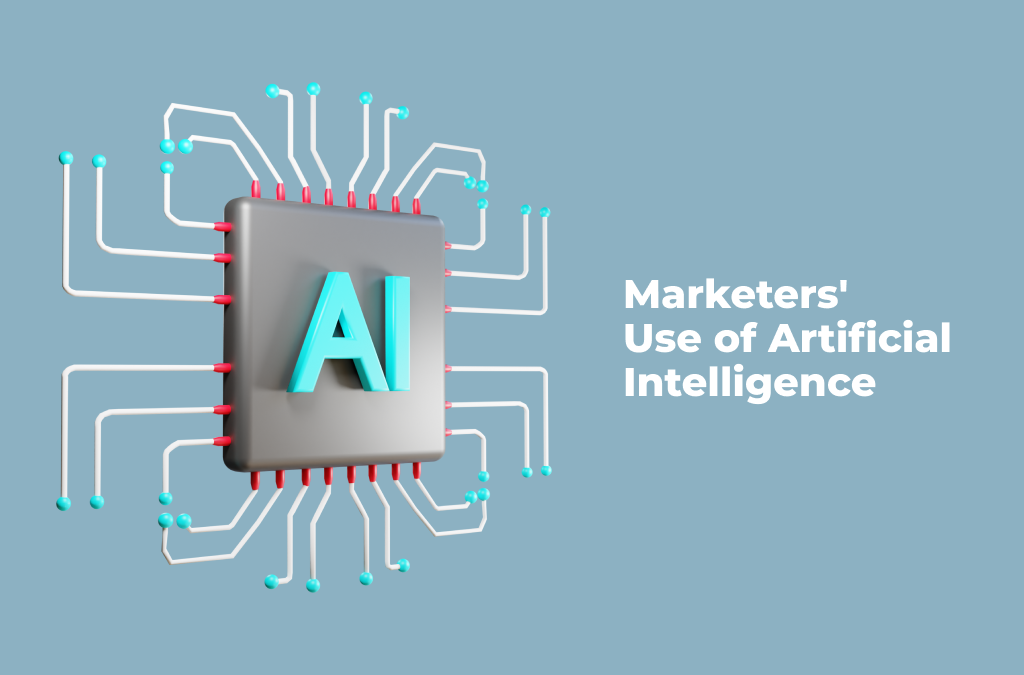 Marketers' Use of Artificial Intelligence
Marketing can only benefit from using AI tools. But what exactly can such solutions offer in this regard? Let's take a detailed look at the diverse advantages that the significance of artificial intelligence provides to marketers. Various company goals put different tasks before marketing experts. That's where AI provides an optimized experience with repetitive tasks. As a result, a modern marketer can expect better results with lesser input. This allows specialists in diverse areas to apply their knowledge in creative spheres, where it's more valuable. Here are a few examples of the marketing spheres, where AI is already successfully implemented:
Social media;
Blogging;
Search engine optimization;
Copywriting;
Design.
While these are just a few examples, combining them with a proper AI tool provides unprecedented results. For example, you can get better results by applying AI-based tools for analytics. This will not only help you make more precise predictions for a marketing campaign. It will also help you build more effective strategies for your business. Being able to identify the mood of any client in real-time, artificial intelligence can provide you with useful data for improving your advertising measures and increasing customer retention. Additionally, it serves a better personalization purpose, making the buying experience more pleasant at all times.
Using AI in Social Media & Blogging
Social networks represent one of the most popular tools for marketing these days. With the increased significance of artificial intelligence, SMM experts can easily create new content for their company's social pages. When combining analytics with cutting-edge AI solutions, you can instantly create new & captivating content for your followers and subscribers. Moreover, each post, image, or video can be personalized to cater to your client's needs even further. By combining machine learning and data received from your social pages, you can create innovative campaigns with unique content in no time using artificial intelligence.
One of the most obvious uses that AI introduces can be found in blogging. This area heavily depends on original written content. With the trends of this sphere changing daily, it may be hard to follow all the changes to create informative and outstanding blogs. However, with the help of such tools as ChatGPT, any blogger can find new ways to deliver creative content on time and without any extra effort. Furthermore, modern machine learning technologies provide such solutions with a constant ability to improve their results. This helps a lot if your business relies on blogging for both social media and website publications. Still, there's more that AI can offer to any user, especially in the marketing field.
How SEO Experts Benefit from the Significance of Artificial Intelligence
Search engine optimization is one of those marketing spheres that is guided by contact research and customer data. From keywords to SERP research, AI can handle a variety of tasks that come from this sphere of marketing. Moreover, the significance of artificial intelligence directly influences the evolution of SEO and simplifies the way content is created for a website. It also helps with blog titles and meta descriptions, especially if you work on a large amount of content simultaneously. However, everything produced by AI tools needs to be checked. It allows you to make the right changes to your SEO strategy. This will help you ensure the best possible outcome if you decide to use artificial intelligence in your marketing campaign.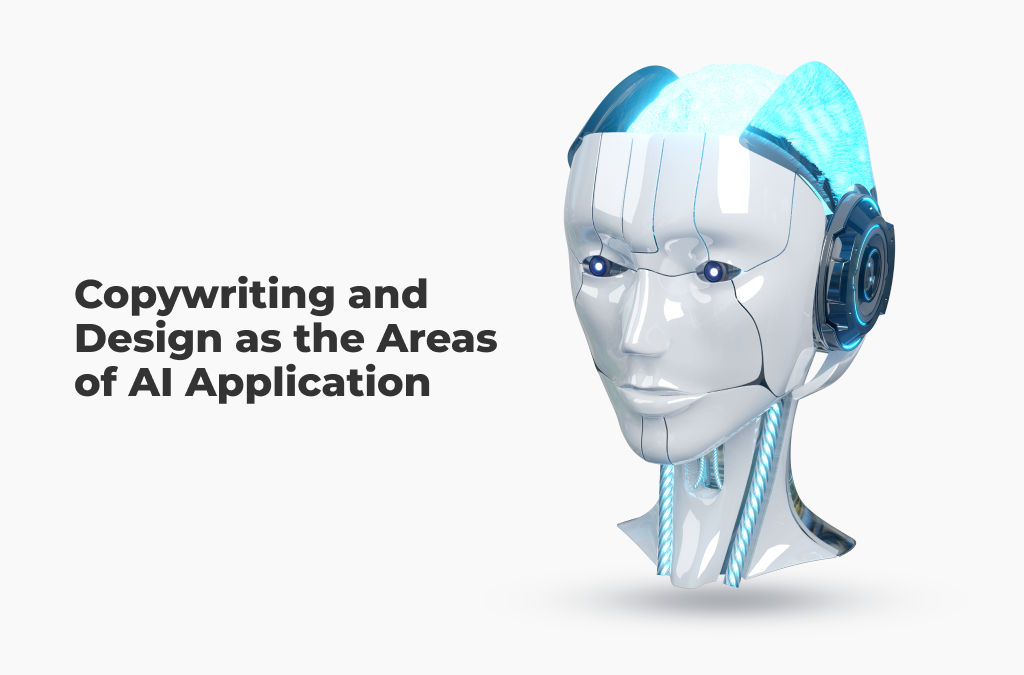 Copywriting and Design as the Areas of AI Application
Copywriting can also get a considerable boost when it comes to applying AI. Even though it is not to be confused with blogging, creating copy is also demanding. Depending on the amount of text you're working with, using artificial intelligence can be beneficial in various ways. For example, it can help you efficiently work on several tasks at once. If you are a freelance copywriter, you know how important it is to deliver a copy on a tight deadline. Furthermore, any customer wants to have original text written for his site or marketing campaign. To help you create high-quality content, using AI tools for copywriting may save you a lot of time. Also, it can help with prompts and ideas for your Shopify product pages. Here's what copywriters can create with the latest AI tools for marketing:
Customized & original headlines;
Landing pages;
Engaging slogans;
Subject lines for e-mails.
It is no secret that AI has become increasingly popular in art recently. One can say the same about the significance of artificial intelligence when it comes to design. It can't act as a tool for replacing a designer. Still, it is a great solution that adds more creativity to your work. You may create infographics or analyze what your customers prefer to see on your site. All these tasks can be performed by AI tools for design. Moreover, they provide you with a vast variety of benefits. For example, it helps with generating a wide amount of designs. Many projects require an output of a diverse selection of designs. Artificial intelligence can help you solve this issue. It can be done by creating new variations of a design in a short term. Last but not least, it decreases the amount of required manual work for your next design project.
The Benefits of AI in Advertising
Needless to say that AI provides a wide range of possibilities for marketing and advertising. Now that we know what areas may benefit from it, let's explore the advantages. From optimizing the process to personalizing the output for the customer with creative automation, artificial intelligence does a lot more than simplify your work. It helps you to do dozens of tasks simultaneously, regardless of their complexity. Moreover, combining human expertise with the efficiency of artificial intelligence is rewarding. It may provide you with advantages for your marketing campaign. Here are some of them:
Improved customer retention strategies;
Scalable personalization and ad targeting;
Increased efficiency & creativity;
Multichannel campaign optimization;
Ability to predict future marketing trends.
These are just a few advantages that AI provides. They can heavily boost your marketing department's effectiveness. For example, you can get more diverse data about your client's preferences. This, in return, can be automated to provide more personalized offers for your regular visitors. It is well-known that personalization can drive sales. With the significance of artificial intelligence in marketing, you get access to more advanced tools that provide the desired results on a greater scale within a shorter term.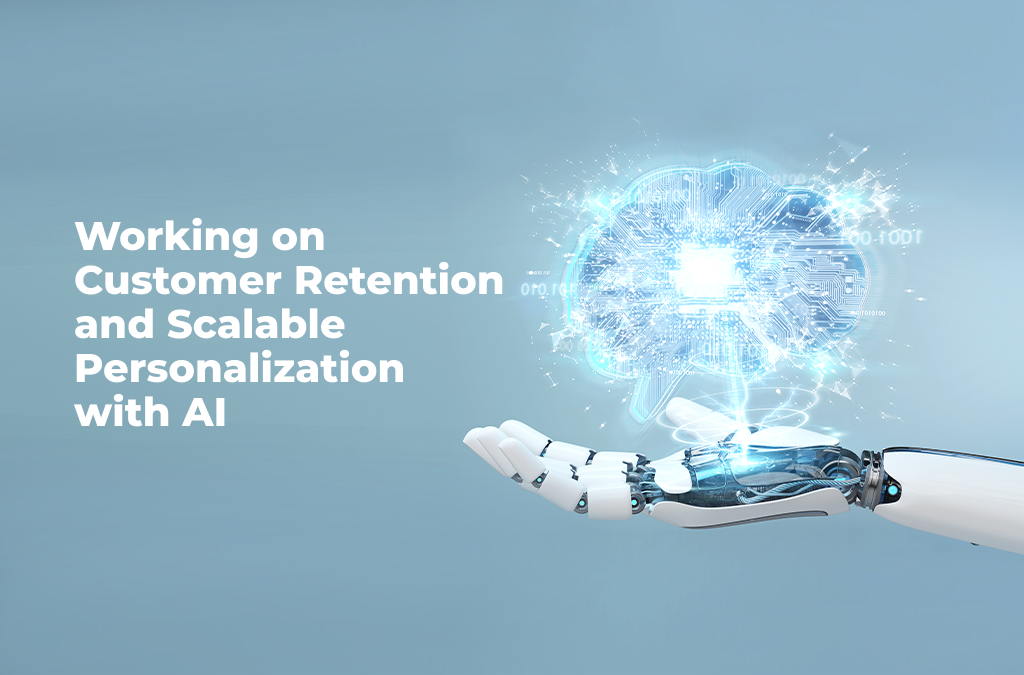 Working on Customer Retention and Scalable Personalization with AI
As a marketer, you can directly influence the client's behavior by providing what they expect. This improves customer retention and allows you to establish a long-lasting connection with your buyers. Furthermore, AI-based tools can predict if a customer is unhappy. By providing data about the client's feedback in real-time, you can take action immediately. This decreases the client's likelihood of leaving your site. Changing your strategy before it's too late is one of the advantages that artificial intelligence has. Being client-oriented also allows such solutions to effectively research the customer's interest.
The next benefit of using AI is based on personalization. Providing personalized offers using the significance of artificial intelligence makes your services scalable. With the latest solutions, it is easy to learn more about the client's interests. Moreover, you can use the collected data to deliver scaled personalized offers. This goes hand-in-hand with personalized ads that are based on similar data. Using your audience's interests and requests, you can create specific offers that reflect their needs. Moreover, all of the above is done at the same time. As a result, you get higher retention rates and better customer satisfaction.
What Creative Projects Can Get from the Significance of Artificial Intelligence
When talking about content creation for your business, we shouldn't forget about AI solutions, too. We've mentioned that it is highly useful for bloggers and copywriters. While saving time, content-oriented AI tools also boost creativity. For example, some solutions can help you choose the right topic for your readers. When it comes to choosing your next article's heading, artificial intelligence helps as well. Many designers use machine learning services to speed up their work, too. They may want to choose original prompts and concepts for their projects. Once they select the most suitable one, a designer starts creating their next page layout or storefront. Such an approach considerably speeds up the design process. For example, a modern designer may use one or several of these AI tools: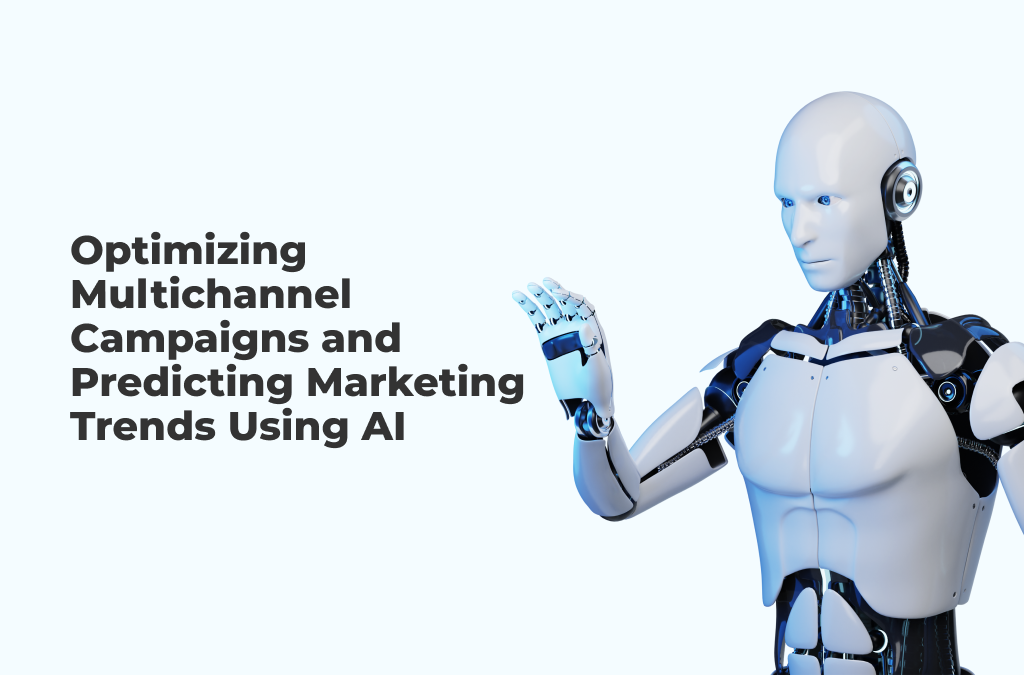 Optimizing Multichannel Campaigns and Predicting Marketing Trends Using AI
Aside from personalized and unique solutions, AI also solves the problem of optimization. When a marketer works on a multichannel campaign, managing it is quite hard. This is especially so when you need to advertise on more than several channels. From social media to marketplaces, modern stores need to sell on various platforms. By analyzing data, you can use the significance of artificial intelligence to serve your business. Using improved analytics and insights from different platforms at once and taking necessary measures allows you to get a better ROI and make your customers happier.
One of the most useful benefits of AI is its prediction ability. Being a system that always develops, artificial intelligence relies on the concept of predicting trends. Machine learning and neural networks often work together to provide marketers with the best results. This helps with guessing the next big trend for their business. Moreover, such solutions perform the mentioned tasks a lot faster than humans do. Using AI to help you make the right decision about your next move in marketing is a wise choice. This is especially so if you don't want to spend resources on traditional trend analysis. These and other reasons prove why artificial intelligence is rapidly becoming a must in the world of business and advertising.
Conclusion
The significance of artificial intelligence in marketing is undeniable. Thus, it is now time to use this power for your good. It can be about creating an outstanding article or designing your new website. Whatever it is, AI can do a lot. However, it can't replace humans when it comes to marketing or content creation. Still, it surely is a great tool to make our lives simpler. And when we talk about modern business, simpler means faster and more efficient. By optimizing your campaign, you can achieve more. Using innovative marketing tools is all it takes.
For more articles about online marketing, design, and eCommerce, feel free to visit our blog. There we regularly publish new guides and posts about conversational commerce, the latest eCommerce trends, and influencer marketing. Furthermore, by exploring our site, you can discover new & bestselling solutions for your Shopify store. With a variety of provided services, we can also help you make your online store more recognizable and memorable. And if you are looking for more updates and news from us, don't hesitate to follow us on Instagram and Facebook. With Zemez, you can always stay informed about the latest from the world of eCommerce.