If you're trying to grow your brand, you may have several platforms you are on, including WordPress and Instagram. The two platforms are quite different, with Instagram focused on photos and videos and WordPress focused on texts. However, you can combine both to get the biggest audience reach. Besides using your resources to buy Instagram likes with instant delivery, you should also make both go seamlessly into one another. Let's explain.

First, Widgets Can Help You Integrate Your Instagram Feed to Your WordPress Blog
First, WordPress has many widgets you can use to integrate your Instagram feed into your WordPress blog. When someone opens your WordPress, they can see your feed with the latest content.
Latest is the key word here, as when they see recent content, they know that your brand is active. Also, when they open your WordPress, your Instagram account is instantly promoted. It's much better than having a small icon at the bottom of the screen. People are more likely to open your Instagram, like your content, and give you a follow. It's a great way to cross-post too, so if someone only follows you on one site or another, they can keep up with the content and get the latest information.
Linking Your WordPress to Your Instagram
Unlike WordPress, Instagram has no widgets or anything to show your WordPress feed. However, you can put a link in your bio. Unfortunately, you cannot put a link in your posts, but you can give a CTA in your post caption to check out your WordPress.
For example, if your WordPress is a travel blog, you may post photos on Instagram and then tell people to check out your blog for further details of your travels. You can also do this with other types of blogs too, such as fashion, fitness, and lifestyle blogs.

Another way you can have a link is by putting it in your Stories, which has a swipe-up feature for you to visit a link. However, you need over 10k Instagram followers and have your account be a business profile or verify your account.
If people enjoy your Instagram account, they are likely to visit your WordPress and buy your product or support whatever content you're making there.
Embed Specific Posts
Let's go back to the travel example for a second. Say you want to make a blog about your travels, and rather than upload photos on WordPress, you want to embed them from your Instagram. This can add more context to your blog and be a great way to promote your Instagram naturally.
Instagram lets you do this by embedding posts into your blog. It's so simple for you to do as well. Go to a post you wish to embed, click on those three dots in the top right corner, click "Embed," and copy the code. You can paste it into the HTML editor, and your post is beautifully embedded into your WordPress.
Use a Content Calendar to Make Both Sync Up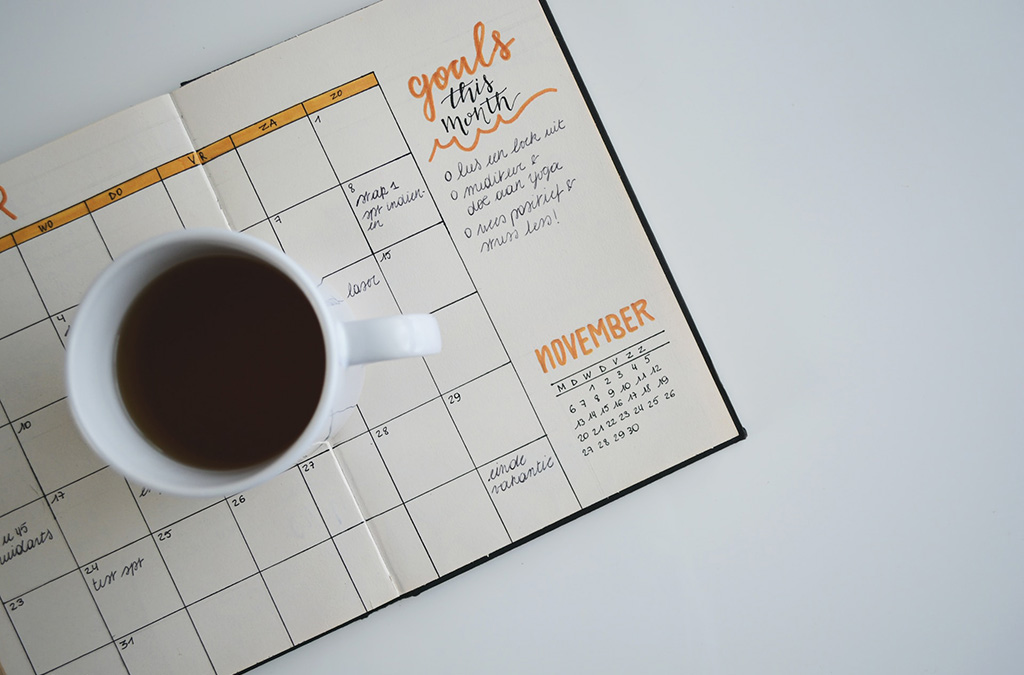 Another approach is to create a content calendar. Well, you should already have some calendar to prevent you from running into a wall and to plan. However, you should carefully craft it to have Instagram content that fits with your announcements.
For instance, if you plan to launch a product on a specific date on your WordPress, having Instagram content designed can help you to promote your product even better.
Have Consistent Branding
Branding is critical when it comes to growing your business. While this term can have a vast definition, perhaps the most crucial thing to remember is to have consistent aesthetics throughout different sites.
If your Instagram and your WordPress have entirely different looks, this can damage your branding. Similar brand colors, fonts, and filters can help your branding stay consistent.
Also, have the same logo as your Instagram profile picture. One way to think about this is to imagine your Instagram account as an abridged version of your WordPress site. While it may be smaller, someone can still look at it and get an idea of what your WordPress is about.
Branded Hashtags
Your WordPress blog and Instagram may want to have unique, branded hashtags. These can help people find your Instagram and your WordPress blog and raise brand awareness.
Ideally, you'll want a short, snappy hashtag that gets your branding right. You also don't want one that is similar to a competitor. This requires research, trial and error, and going back to the drawing board, but keeping at it can help your brand grow quite a bit.
Change Your Strategy According to What Works and What Doesn't
Analytics are a vital tool when you're growing both your WordPress and your Instagram blog, and you should check them every single month. Do less of it whenever you see a post that isn't performing well. If you find a post that is performing well, keep it.
If your Instagram is doing well overall, keep doing what you're doing. When the analytics show that your Instagram is getting traffic from your WordPress, or vice versa, you integrate both well.
If not, how can you find ways to cross-promote both? How can you switch up your content to make it more appealing to your audience? Do you need new hashtags and keywords, or do you need a content overhaul?
Remember, this process can be trial-and-error, so if something is not worrying, don't sweat it. By studying what works and doesn't work, you can slowly improve your branding on both platforms and be even better than before.
Final Thoughts
Instagram and WordPress are two vital tools to grow your business; luckily, both have ways to integrate them and help them grow. You can see growth on both ends by posting consistent content on both platforms and using all the embedding tools to link them. We hope this article was helpful to you, and now that you know, you can take steps to improve both profiles.