Top 7 Popular Types of Blog in 2022
The types of blog in 2022 provide a wide variety of topics. Having a regularly updated blog can help you increase the number of regular clients and website visitors. Moreover, it is a great way to share your thoughts and ideas if you are planning to build a personal website. From blogging about food to lifestyle tips, it's easy to find something that suits your interests and writing style. However, it's highly important to find a topic that attracts your potential readers and can help you promote yourself on the Web.
In today's post, we'll take a look at the most popular blog types in 2022. Moreover, you'll learn how regular posting influences your online reputation. Aside from learning about examples of publication topics, you'll also discover what website templates can be used for them. This is useful for beginning authors. Before creating your first post, it is necessary to do research and pick a proper niche for your website. After choosing what you think fits best, it is vital to establish a noticeable and responsive website. That's exactly what our article aims to help you with.
What Types of Blog in 2022 are in a Big Demand
There are multiple blogs and related websites. And even more of them appear daily. So for a newbie in the blogging world, it may be a puzzling task to figure out the niche for their site. Still, it is necessary to know the basics before you start planning to establish your new blog. A modern blog can contain various types of posts and media. From text to images, audio, and video, diverse posts can provide different information and influence your readers in various ways. Additionally, there are multiple possible topics for your blogs. Here are the most popular of them:
Business;
Fashion;
Personal;
Travel;
Food;
Education;
Healthy lifestyle.
These are only a few of the vast range of topics you may write about. However, the abovelisted ones are trendy among average blog readers. With interesting articles on these topics, you will be able to quickly grow your amount of subscribers. This is true not just for your blog or website but also for social pages. It is well known that connecting your socials to the blog is beneficial for both you and your readers. Besides, you can use the benefits of the e-mail newsletter. It helps in reaching out to those readers who don't have an active social account. Now, let's take a closer look at the asked-for types of blog in 2022.
Creating a Business Blog for Your Company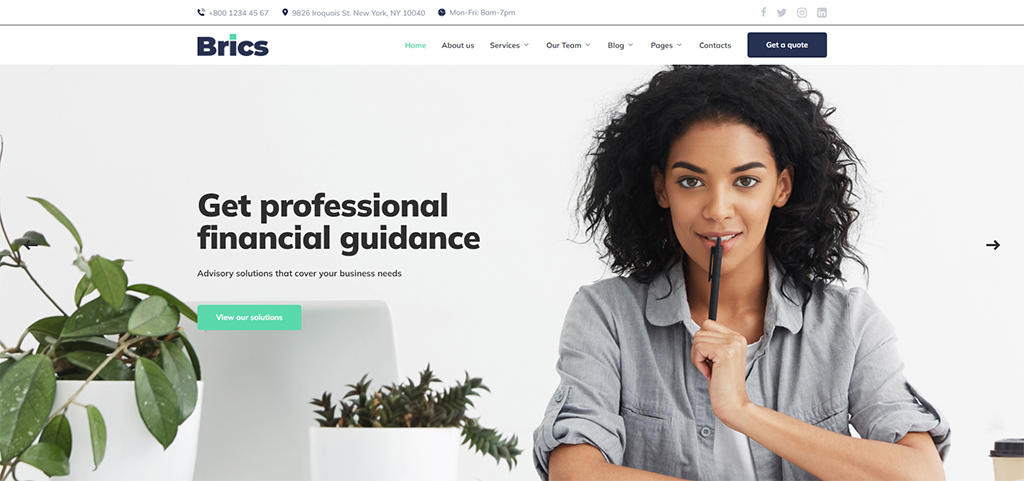 Creating a business blog helps with sharing various entrepreneurship ideas. However, it is also quite useful for communicating with your clients and answering their questions. From blogging about marketing and consulting tips to industry news overviews, there are a lot of topics for business blogs. To get started with one of such types of blog in 2022, you need to create new & informative posts regularly. However, it's impossible to attract potential readers without an impressive and modern website. That's why you need to take care of it, too.
Starting your business blog will be easy with a corporate-looking and feature-rich website theme like the Brics financial advisor HTML5 template. This responsive solution offers a wide range of blogging features including sidebar, comments, tags, and categories. These are important for any modern blog. The provided layouts for a blog post and a blog page simplify the publishing process of new content. Whether it's an image or text post, you'll find it easy to manage your blog with the Brics website template.
Starbis Business HTML5 Website Template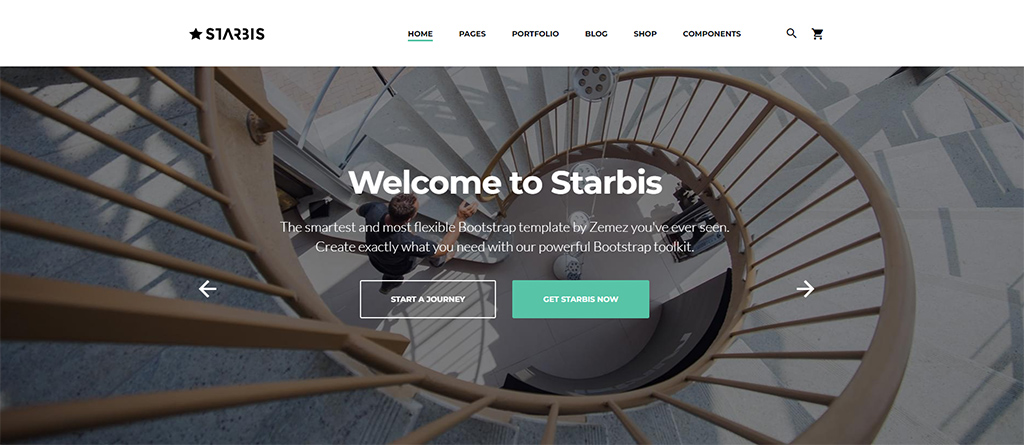 Another great corporate-themed solution for your blog is the Starbis business multipurpose Bootstrap 5 website template. It includes an extensive range of blog layouts and related functionality. Being a #1 solution for modern business, it also provides powerful features for showcasing your services and the team's achievements. From child themes for lawyers, business consultants, and tax advisors to optimized code and configurable forms, there's a lot this template offers. Here are just some of the provided options:
Bootstrap 5-based & responsive layouts;
W3C valid code;
Diverse hover effects and CSS3 transitions;
Working search engine;
A variety of UI elements.
Furthermore, this HTML5 template offers four different blog options. They allow you to create blog posts of any complexity. You can also add images and videos to them. The blog pages support categories, sliders, tags, and other features that are important for any blog. When making various types of blog in 2022, you can add and customize the comment section with Starbis. Also, it supports social sharing and blog search. The latter is especially important if you have a selection of posts you need to transfer to a new blog.
Establishing a Modern Fashion Blog

Another great topic for your log is fashion. Among all types of blog in 2022, this one keeps attracting more & more interest every year. A variety of annual events and trends allow you to create captivating articles. Such publications get incredible recognition. Yet, the success of various fashion posts heavily depends on your expertise in the subject. While this topic may be suitable for a personal fashion blog, it is mostly used by online and well-established magazines. Still, with a properly designed website template, you have more chances to build a noticeable and successful fashion blog.
That's exactly what the Fashion Daily WordPress theme delivers. It is a great starting for powerful fashion news websites. The theme also includes the extensive Elementor builder support. It allows you to create a unique website for all kinds of trendy fashion publications. With a minimalistic yet detailed approach to design, you can build an informative blog for a fashion magazine. Fashion Daily is a perfect fit with various post layouts and categories even if you have little to no prior experience in web development.
Personal Blog as One of The Most Popular Types of Blog in 2022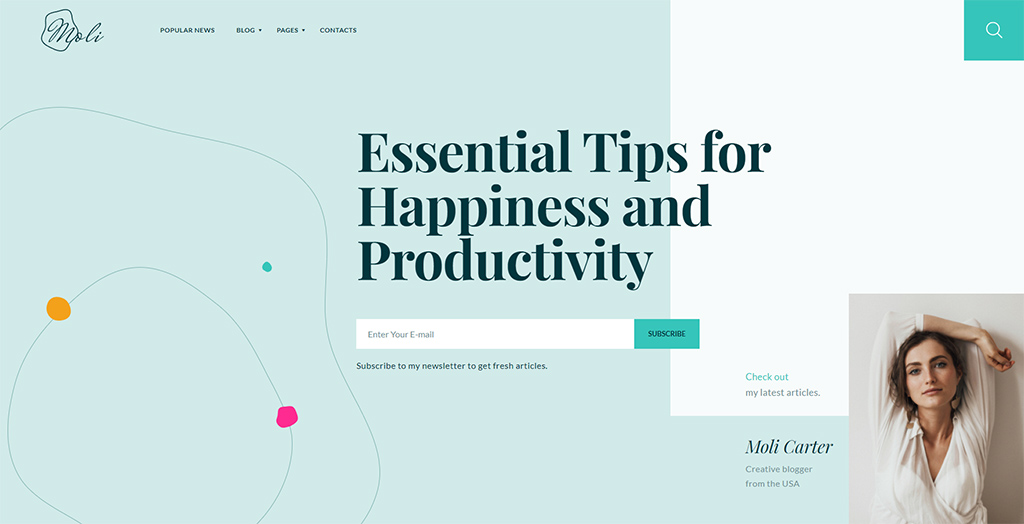 These types of blog in 2022 are the most widespread ones. At the beginning of blogging, personal blogs were highly popular almost as they're now. Due to the development of such CMS as WordPress, it became a lot easier to create outstanding personal blogs that attract attention. They usually contain posts that share personal experiences. Also, the articles in these blogs are written less corporately as they usually cater to the interests of subscribers that a blogger knows well about. People usually read such publications because of unique stories that they can relate to. With the help of various media including photos and videos, it is easy to engage your readers and get positive feedback.
One of the website templates designed for creating a personal blog is the Moli HTML5 template. It offers recent news & popular publications on various topics. This solution has everything necessary for a personal blog of any size. Its Classic and Grid blog layouts provide everything for your blog design. It has even more than what you'd expect from a modern blogging website. With a well-designed header and functional forms, you'll be able to attract your readers' attention and make your blog more interactive.
How to Create an Impressive Travel Blog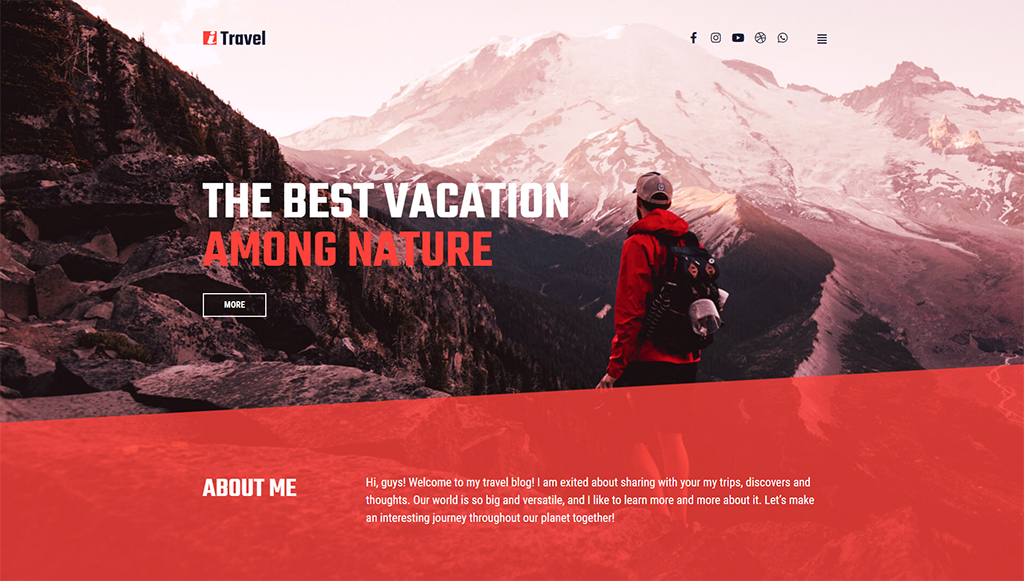 However, not all blog posts are created to share an idea or a life story. There are a lot of websites that inform you about new locations. That's exactly what travel blogs aim to do. It is one of the types of blog in 2022 that get more recognition every year. Authors of these blogs are avid travelers or owners of travel agencies. They may also work in the industry of tourism and hospitality. Whether it's about choosing an affordable hotel room with great amenities or finding a getaway destination, travel blogs cover a wide range of topics. Undoubtedly, media play a vital role in these blogs. They allow you to visualize a tour or location. No wonder you'll need a well-designed website to start your travel blog.
One of such solutions that helps you create an attractive travel blog is the iTravel WordPress theme. Its full-width layout and colorful section will impress any visitor and reader of your blog. It allows you to highlight the latest posts and divide them into categories and use tags. This website theme is supplied with quality Google Fonts and configurable forms. They will help you make your blog memorable and interactive.
Jetrips HTML5 Website Template: #1 Solution for Hotels and Travel Agencies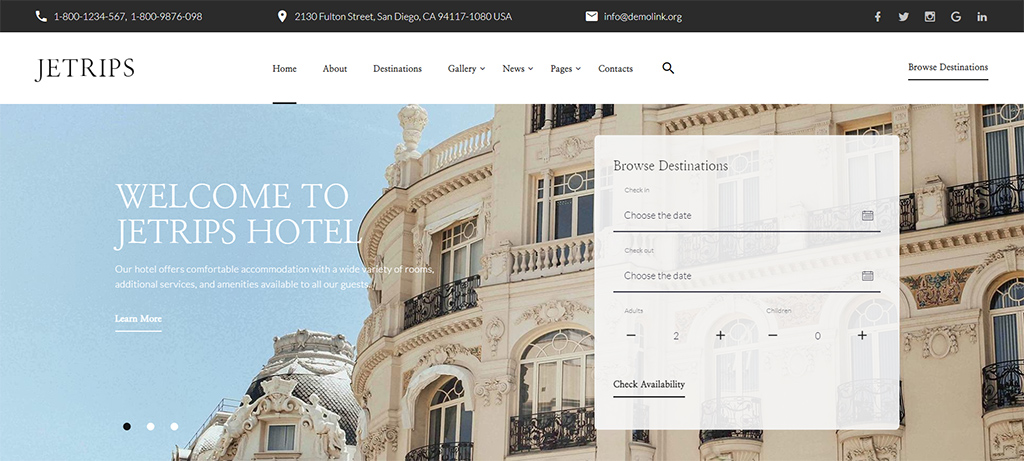 Sometimes you may be looking for more than just a blog theme. If that's the case, we'd like to suggest the Jetrips responsive travel and hotels HTML5 template. Initially designed for hotels and travel agencies, this solution provides a lot of additional options. Aside from a well-designed blog and related functionality, it has a colorful gallery with awesome CSS3 animated hovers. It also comes with ready-made UI elements suitable for your website customization. Here are some other features of Jetrips that your website may benefit from:
5 Gallery layouts;
Cross-browser support;
SEO-ready layout;
Pug & Sass source files;
30+ pre-designed & responsive HTML5 pages;
Ready-made pricing tables and Log In/Registration pages.
However, these are just some of the features the Jetrips HMTL5 website template provides. It has a pre-designed blog page and layout for a blog post. It is a must for various types of blog in 2022. With quality design and easy-to-edit code, customizing your hotel's blog will be simple with this Bootstrap 5 solution. Furthermore, you can add more tags and add categories to new and existing posts. This will help your readers quickly find any necessary travel information and tips.
Food Blog: Sharing Your Recipes and Ideas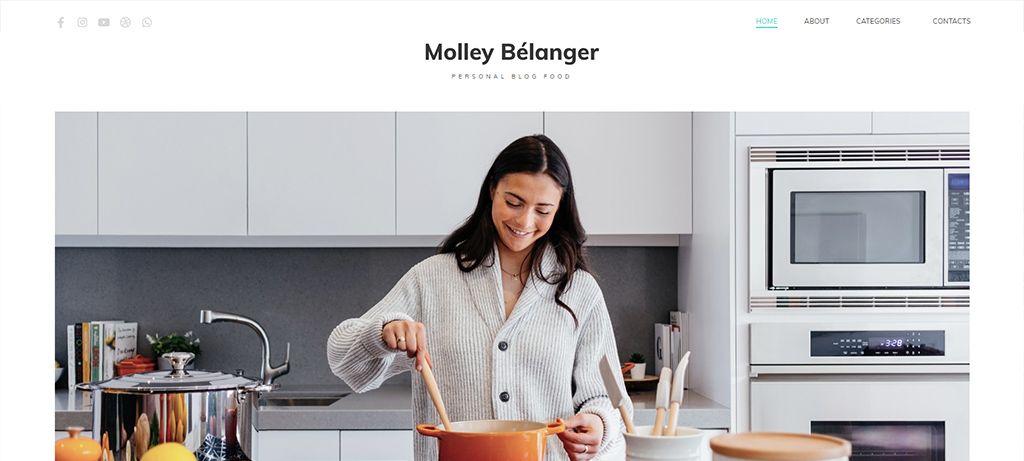 Cooking has always been one of the most popular topics even before blogs appeared. No wonder there's a lot of demand for it now. These days, food blogs are the primary source of great recipes and tips. Being one of the types of blog in 2022, it offers a lot of content. Many enthusiastic food bloggers have eventually become chefs and even established their restaurants. Others are now promising and successful recipe book authors. For these reasons, many people pursue the idea of starting their food blog.
The Molley Belanger food blog WordPress theme provides any author with the proper tools for starting their food blog. It is great for sharing food recipes and ideas. A food blog needs to help you tell your story. This helps readers to find out more about the author. And with configurable forms, social options, and pagination, you can add more content to your blog and receive instant feedback.
Spread Interesting Facts and Information with Educational Blog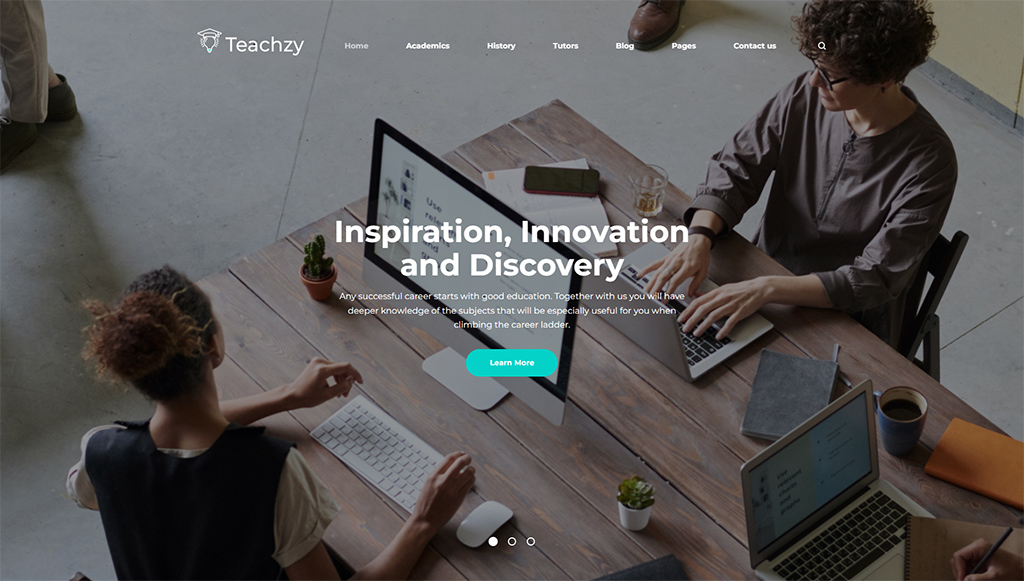 Blogs for education are also highly popular nowadays. They may often vary in their purposes (i.e. for business education or online courses). It is needless to say that an education blog is a great source of information. Such types of blog in 2022 allow you to find what you need easily. Teachers may also find it useful to establish their educational blog. They can share ideas and thoughts on any subject they are specialized in. Besides, such a blog is a great means of promoting and advertising educational services for schools and universities.
When you are creating a blog for education, the Teachzy school management HTML5 website template can help you build a website your subscribers will notice. This website design solution offers an effective basis for your blog. It provides an informative reading experience. Also, it has everything you'd expect from a modern educational website. It can be used by schools and online courses, too.
Verbonix HTML5 Solution for Translation and Education Blogs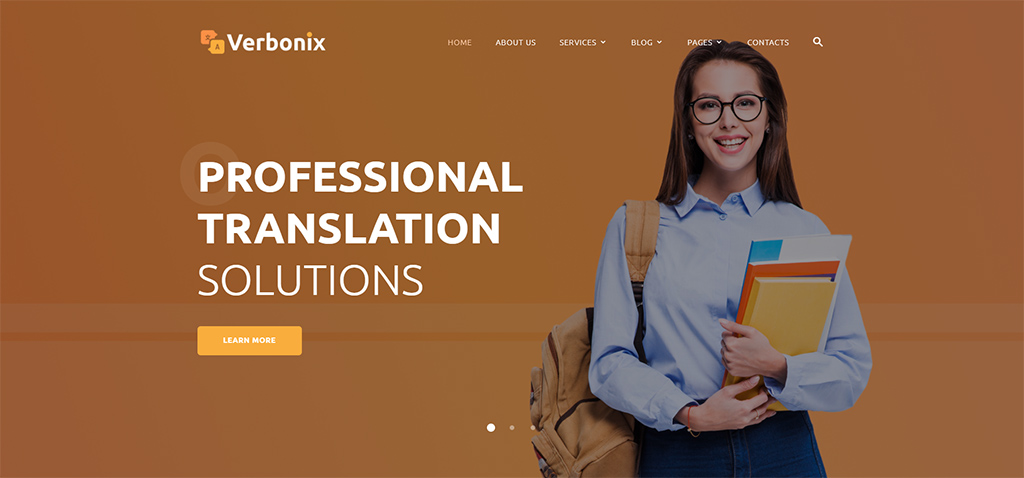 However, there are more great website templates offered by Zemez. They allow you to easily establish powerful and interactive blogs for educational purposes. Another great solution to meet these needs is Verbonix. It is a Bootstrap 5 website template designed for translators. However, it may be used for blogging, too. It also has a wide range of useful features. They allow you to advertise your translation services. With sliders and transitions, you can make your website informative thanks to the Verbonix. Here's what it offers:
W3C valid coding;
Working forms for newsletter and contact pages;
20+ HTML5 pages;
Extensive UI elements kit;
Animated gallery hovers;
Detailed header & footer.
Talking about its blogging features, it must be mentioned that Verbonix offers several blog layouts. Whatever you want your blog to look like, Verbonix has it all. With a clean blog post template, you can easily create posts about educational trends. The quality design will surely attract regular and new readers to your blog. Moreover, it can be quickly customized. Even if you have little experience in working with HTML5 templates, it is quite easy. And for developers, this solution is a great find, too. It is easy to edit and provides full control over the content. This will help you successfully manage any types of blog in 2022.
Healthy Lifestyle Blogs: Provide Nutritional and Wellness Tips to Your Readers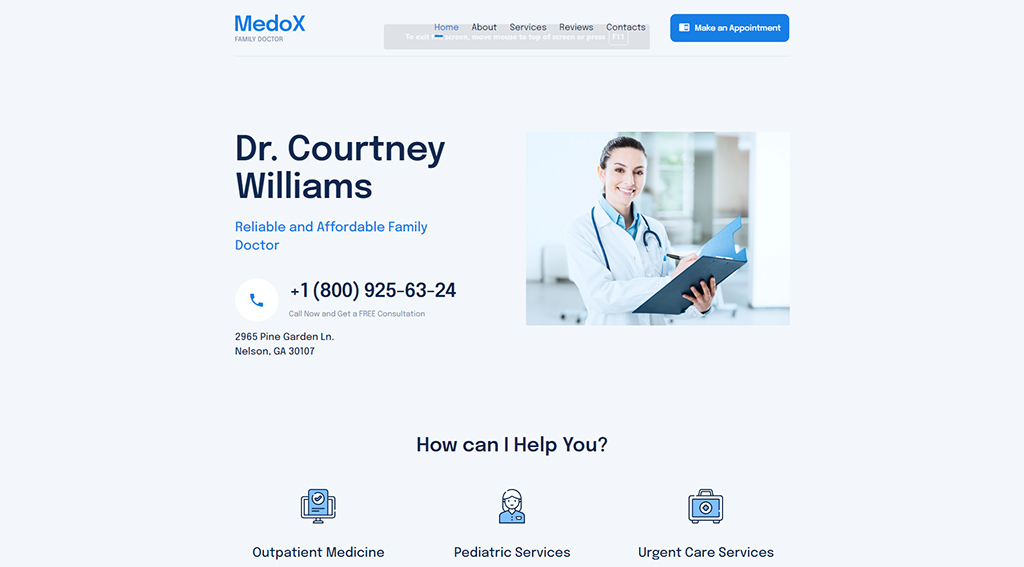 The last topic we'd like to talk about is the healthy lifestyle blog. These types of blog in 2022 are aimed to provide information on nutrition, exercising, and wellness. Aside from these topics, you may write about fitness programs. Such blogs can give you expert advice on diet and workouts. Many healthy lifestyle blogs are established by fitness & gym coaches as well as doctors and nutritionists. The main goal of posts appearing there can help you stay healthy & fit. Besides, you may learn interesting facts about your health and body while reading these blogs.
This kind of blog is often heavily influenced by medicine and health care. That's why we recommend using a website template that perfectly fits this sphere. Also, you may often need just to change the blog design. Moreover, implementing the existing blogging functionality is sometimes required. The MedoX doctor directory HTML5 template offers a well-designed layout. It will be good for an existing blog that requires a design upgrade. The template has space for promoting your healthcare services. It is also great for gathering reviews of your patients. Such a solution will help you establish a noticeable website that can also include a blog.
The Most Asked-For Types of Blog in 2022: Conclusion
We hope this overview of popular types of blogs in 2022 helped you decide where to begin your blogging journey. Even if you're a beginner, with our guide you'll be able to get started quickly. Depending on your interests, there's always a new idea to share with your readers. It is a great means of communication with people online. Even with the development of newer technologies, blogs remain an outstanding solution for everyone.
At Zemez, we also have a blog where we share various web design ideas and development tips. There, you can find reviews of our website themes as well as SEO strategy tips for eCommerce. On our website, we offer premium and free themes for WordPress. And our portfolio includes dozens of solutions for various platforms. If you wish to get updates from us via social networks, we invite you to follow our pages on Facebook and Instagram. With Zemez, you can stay in the know of the latest web design trends.