Decided to build a website? Don't know where to start? Don't worry, we will help you. All you have to do to start is to buy the right hosting and domain. Let us tell you what hosting and domain are.

We'd like to inform you that hosting and domain are rent items, which means you cannot buy them once and for all. You have to prolong the subscription from time to time. For example, the minimum rent time for a domain is a year, and for hosting is a month.
Hosting
Let's imagine the World Wide Web is a huge house with millions of flats in it. To place your website on the Internet, you need to rent a flat. Hosting is like a flat for your website. It means the first thing you have to do is to look for a hosting provider (a landlord) and decide if it is suitable for you depending on the conditions and requirements it sets.
For a newcomer, it's not easy to choose from a huge number of hosting providers. Which one to trust? There are lots of aspects you should consider and compare. There are tons of technical details on some hosting services which are not easy to understand for beginners. Thus it's hard to decide whether you need some options and functions or not. But, hostadvice.com can make the task less challenging with their expert reviews.
Among all the hostings to start working with, a few stand out. One of the most suitable for any business purpose is BlueHost. It is most chosen by world-class industry-leading companies because of the free SSL and free domain. However, there are different strokes to move the world.

First, let's figure out some more information about hostings. When choosing a hosting you should take a lot into consideration. Here are some of the issues which have to be examined:
Technical requirements of your site. Once you are planning your future website, you should think through all the details. If you want to load your site with a big amount of scripts, content, etc., then a cheap service will not be the best solution. It will hardly provide you with enough of RAM, CPU power, and disk space.
Load time. Load time is the average amount of time it takes for a page to show up on your screen entirely. Search engines use page load time in algorithms that impact the ranking. Read more about load time here.
Uptime. Uptime is measured in percent and means the smooth constant work of the server during a certain period of time. By a server's uptime, you can understand how reliable the company is. If the server doesn't work, consequently your website will not be visited by people and it will impact the position of a website when it is googled. Most often, the uptime values range from 99 to 99.99%. For example, if a server's uptime is 99%, it will not work for 87 h 36 min during a year. If you choose to host with 99.99% uptime, this time will be reduced to 52 h 33 min. No hosting service has 100% uptime, but each one aims for it.
Price. Mostly price is a key factor, however, it's a mistake. The cheapest hosting services probably won't be the best. At the same time, those who are sure cheap services are terrible, reckon an expensive service is flawless and everything they need. But it's functionality you should be interested in, not the price. But you have to be interested in functionality, not price. Generally, a web hosting package costs about $5-10 a month.
Technical support. From time to time, you may face some difficulties and not know what to do next. Here you'll need qualified support. A good hosting company always provides you with 24/7 support.
Service peculiarities. Companies vary a lot, that's why pay attention to what you get with the subscription, what additional features are offered, etc.
Company equipment. The performance of your site depends on the efficiency of the service's equipment.
The users' options. Look for the comments and reviews of the company's real clients on some forums and internet portals.
Email. If you get a lot of spam emails, then your hosting provider doesn't protect you well enough. You should contact the company beforehand to ask what spam protection they use.
Control panel. You really need a control panel which is a graphical interface with tools to conduct various site operations with more comfort.
Scaling. When your site constantly grows, the hosting plan you've purchased doesn't meet your needs anymore. Thus, there has to be an option to change your hosting plan.
WordPress Requirements
Considering WordPress, most of the most significant services such as BlueHost, GoDaddy, and HostGator offer free WordPress setup. Web hosting is one of the crucial components of every prosperous website. Ideally, the better hosting you choose, the better SEO becomes, and as a result sales increase.
Although WordPress is compatible with all good web hosting and domain companies, it has some simple server requirements for different WP versions. You can check it out here.
They suggest: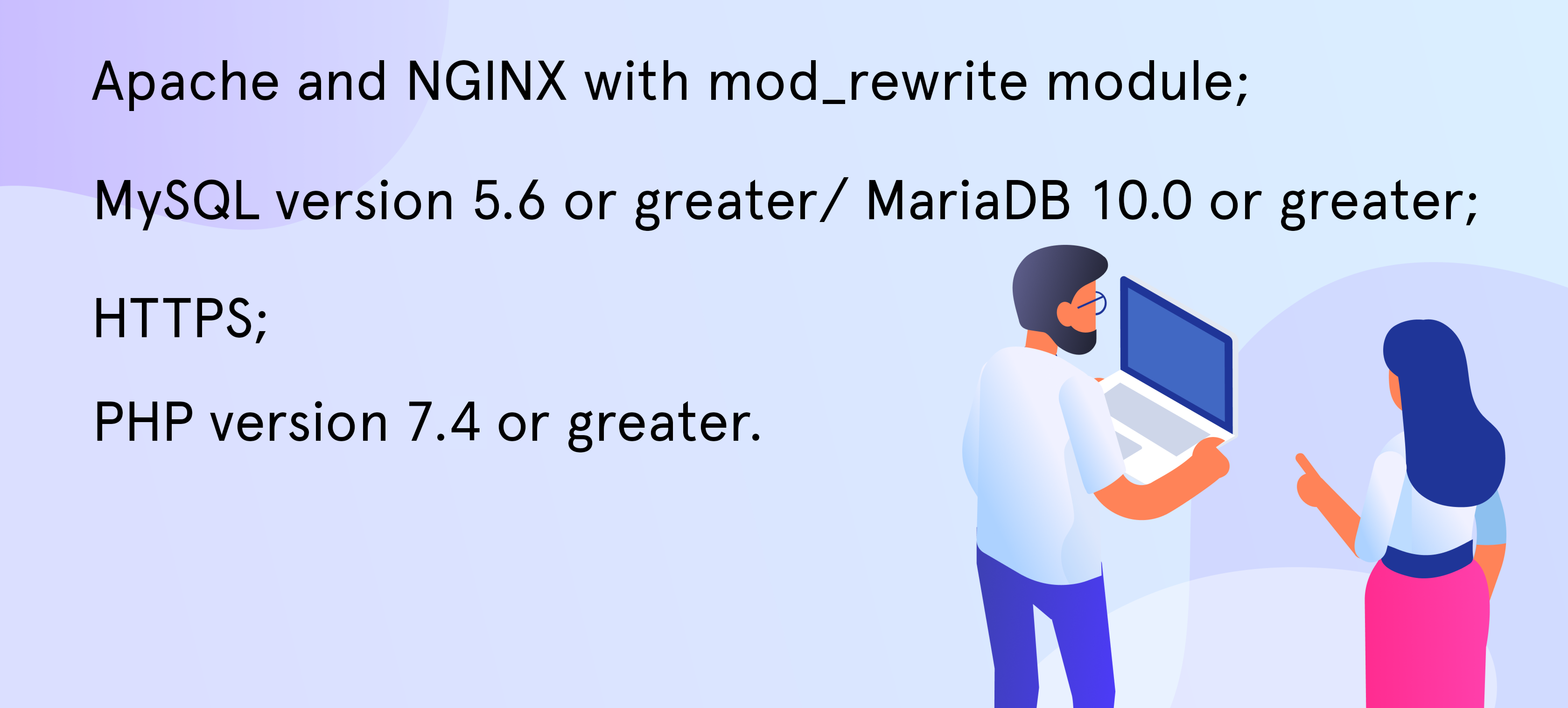 Recommended Configurations:
max_execution_time = 90
max_input_time = 120
memory_limit = 512M
post_max_size = 256M
upload_max_filesize = 128M
The Best WordPress Hosting
We've done a small research on three hosting services that meet the WP requirements and demonstrated all the data in the comparison table below. The information refers to the cheapest plans.
Host
Uptime
Load time
Support
Storage
Features
Bluehost
99.99%
689 ms
10/10
50 GB

Free SSL certificate
Free no-downtime website transfer
Unmetered bandwidth
5 parked domains
25 subdomains

HostPapa
99.95%
890 ms
10/10
100 GB

Free domain name registration
Free website transfer
Free SSL certificate
Softaculous with 400+ apps
cPanel control panel

SiteGround
95%
649 ms
10/10
From 10 to 30 GB

Free CDN for better speed
Free SSD for 1000x input and output
Free email accounts
Unmetered data transfer
Unlimited MySQL database
After having examined the table, you can see that BlueHost hosting will be quite a good choice and an exclusive possibility. Despite the fact, that its loading speed isn't the smallest, BlueHost offers you a free domain and a powerful control panel. What is more, it comes as a limited offer, so you can save $48.48!
In addition, BlueHost is carefully tested by the leading QA specialists, so won't be any problem with its installation or working. In case you are aiming to run your own business in the streets of cyberspace, Bluehost has got full compatibility and compliance with Zemez products.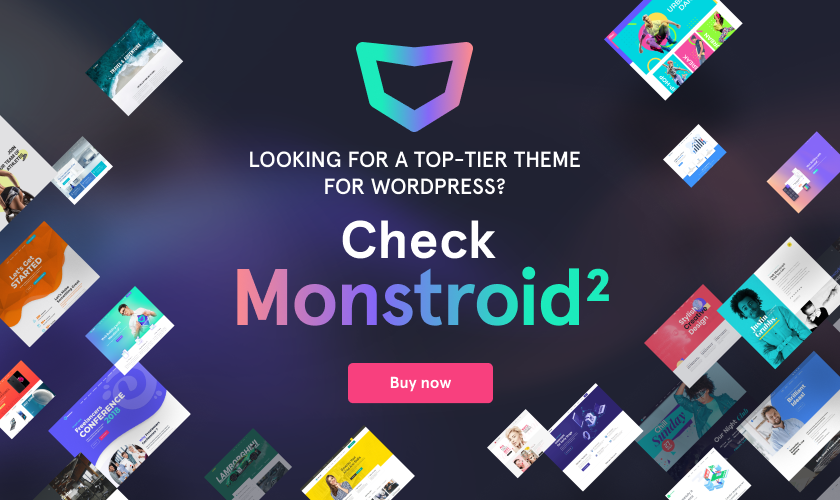 Types of hosting
There are multiple hosting options offered such as Free, Shared, VPS, Dedicated, Cloud, and Managed WordPress hosting. Let's take a closer look at each of them and pick the best one for you.
1. Free WordPress Hosting – is usually offered by an individual person who resells a small part of his server space. The trick is you will have to display third-party banner ads on your site. If you are serious about your website or business, then avoid Free WP hosting at all costs.
2. Shared WordPress Hosting – the most popular type of hosting used by beginners. It's pretty affordable and a good starting point for a new user. Shared hosting means you share a large server space with a lot of sites. The biggest catch here is that there are lots of restrictions. Shared web hosting is the best solution for small businesses and starting bloggers.
3. WordPress VPS Hosting – Virtual Private Server (VPS) refers to a virtual machine. In this type, you also share server space with different users, but at the same time, your individual customer's needs are respected and considered by a hosting provider. VPS hosting is best for medium-sized businesses, high-traffic blogs, and aspiring designers/developers. If you do NOT have any technical knowledge, then you need to make sure that you purchase a managed VPS.
4. Dedicated Server Hosting for WordPress – a physical server that you can lease from the hosting provider. This allows you to have full control over the server including the choice of the operating system, hardware, etc. Once your site is receiving a significant amount of traffic, only then you should consider upgrading to a dedicated server. WordPress Dedicated Servers are best for extremely high-traffic blogs.
5. Managed WordPress Hosting – The invaluable privilege of managed WP hosting is that you don't have to worry about anything. The providers optimize the performance of your site, provide your website security, and keep regular backups. They also notify you if a specific plugin is having a negative impact. Along with the subscription you get high-quality support from staff with lots of WP experience. The only flaw is the disability of hosting anything else but WordPress-based sites.
6. Cloud Hosting – a way of storing data across multiple computers and accessing that data via a network connection like the Internet. On a technical level, the resources required for your website to function are spread out across multiple remote servers, and these resources are as tapped as they are needed.
All things considered, it seems reasonable to assume that the right hosting plays an essential role in managing your website. As you have already understood, we recommend you look up a fast hosting service with 24/7 support, cPanel and which meets all the WordPress requirements. So, please, follow our recommendations to improve your website's traffic.
Domain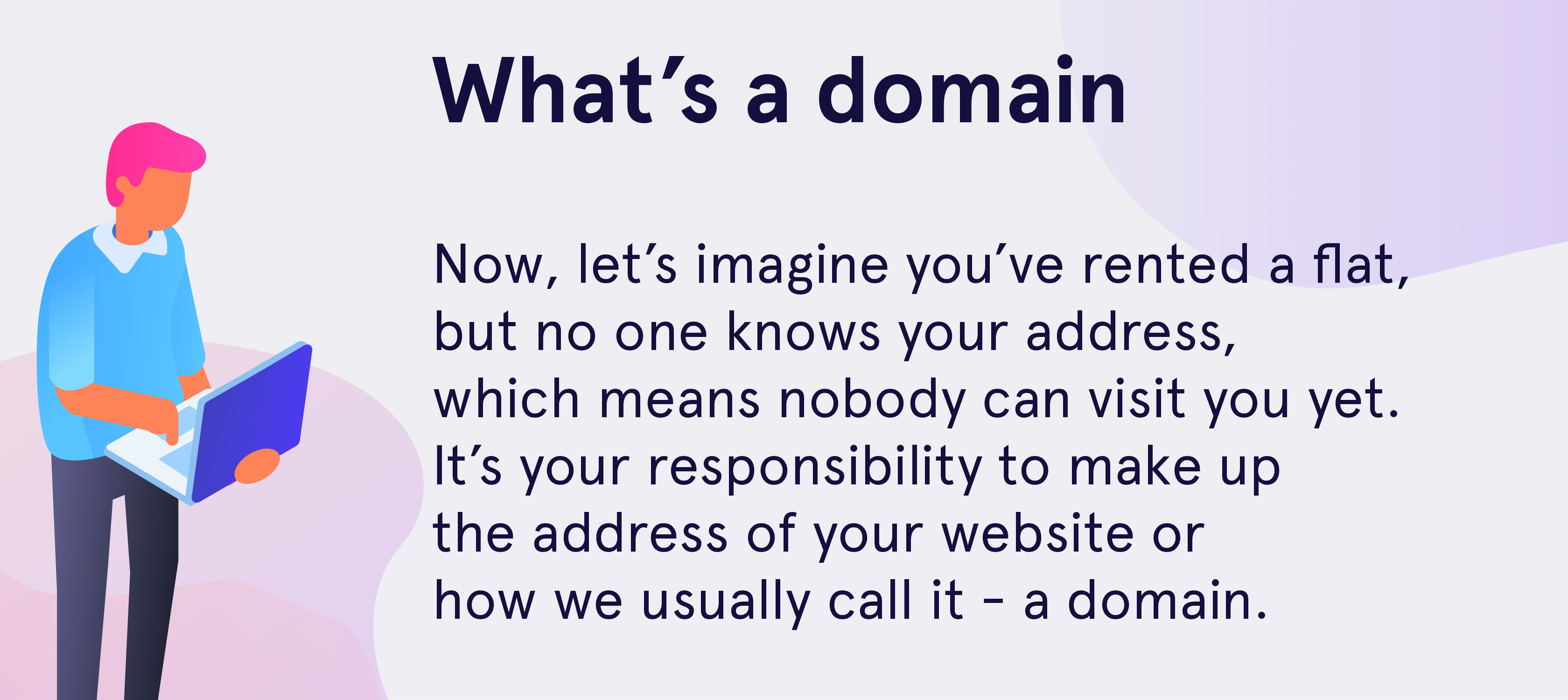 One of the first things you'll do before registering a domain and designing your website will be to find a business name. Try this business name generator from TRUiC. It is a fast, AI-powered tool that can save you time.
Domain always consists of two parts: a top-level domain and a second-level domain. A top-level domain name (TLD) depending on its type tells everybody what country your website is registered in, what it does, etc.
Top-level domains
There are such types of TLD as infrastructure top-level domain (ARPA), generic top-level domains (gTLD), restricted generic top-level domains (grTLD), sponsored top-level domains (sTLD), country code top-level domains (ccTLD) and test top-level domains (tTLD).
| | |
| --- | --- |
| .au | Australia |
| .br | Brazil |
| .ca | Canada |
| .de | Germany |
| .es | Spain |
| .fr | France |
| .gb | United Kingdom |
| .it | Italy |
| .jp | Japan |
| .ru | Russia |
| .ua | Ukraine |
| .uk | United Kingdom |
| .us | United States of America |
In case your future website's target audience is from the Czech Republic, you should definitely choose the .cz TLD. Primarily, it's important for search engines (Google, Bing, Yahoo, Yandex, and others). They will understand that your website is aimed at visitors from the Czech Republic only and will rank your site better in search results for this country.
It's considered to be a good practice to register several domain names with the same second-level domain, but different TLD names. For instance, a company can register the domain name as mydomain.by for a Belarusian audience, mydomain.ru for a Russian audience, and mydomain.com for an international one. In this case, all 3 domains are on the same site, but in different languages.
| | |
| --- | --- |
| .com | commercial |
| .net | network |
| .org | organization |
| .int | international organizations |
| .edu | education |
| .gov | U.S. national and state government agencies |
| .biz | Business |
| .info | Information |
| .mil | U.S. military |
| .pro | Professional |
It's a good idea to buy an original top-level domain if your website fully (or almost fully) corresponds to a certain mission. For the moment, let's assume you are creating an online shop and it's better to use the .com TLD so that everybody knows from the first sight it's a store. Or if you have in mind to create a website for an educational establishment, you should buy the .edu TLD.
In case you are creating a personal page that will contain a few pages, for example, portfolio, contacts, and reviews, then there is no difference in which domain zone your site will be.
Once you are creating an informational website or a personal blog where you are going to publish posts regularly and thereby attract a large number of visitors, then the name should be .ru or .uk, etc. But if all cool names are taken, then you can pick up something in the .com, .info, .net, or .org zones.
Whenever you are creating a landing page where you will sell something and attract people with the help of advertising, then it doesn't matter in what zone you will have a domain.
When you are creating an online store, you must focus on the country where the majority of your clients are. For example, for Germany, it is .de, and for Australia, it is .au. But if all the most interesting domains have been already taken, don't get upset. Pick the domain name in the .com, .biz, and .pro zones.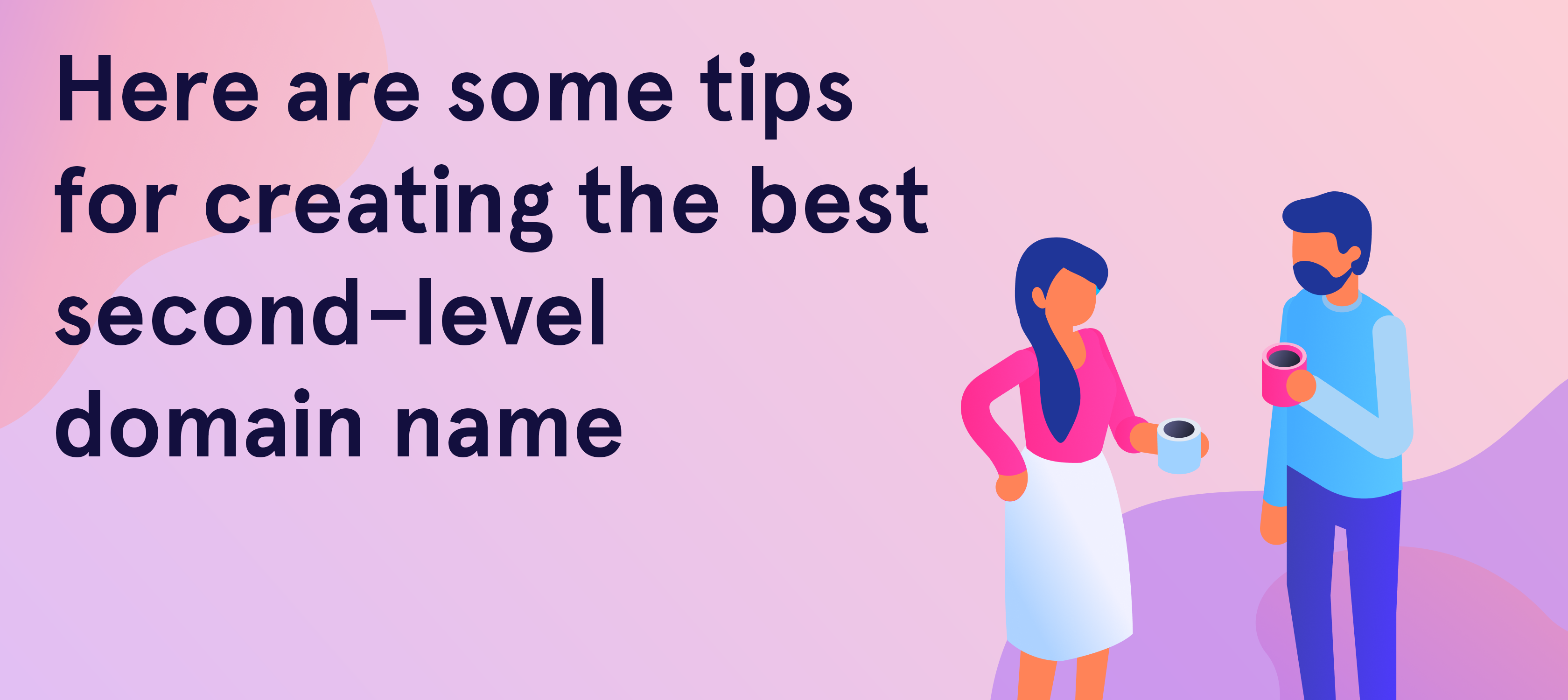 Make use of keywords There are hundreds of ways to make up your domain name. It can simply be your name or the name of your company. Keywords are really effective for SEO, which can increase traffic and your website will have a high search volume. It's a great idea to use such tools as Google Keyword Planner and KWFinder to pick excellent keywords. Keywords give your visitors an overall idea of what your website is about and what it is connected to.
Use domain generator After you've decided on the keywords, you can use a domain name generator such as DomainWheel, Nameboy, Wordoid, Panabee, etc. It will simplify the process by making sure that these variants are available for purchase.
Try to make it short and unique We recommend you to have a domain name short and memorable. Although it can be up to 63 characters long, keep it under 15 characters. Long domains are hard to remember and easy to mistype. It has to be unusual so that it will be noticeable among the readers.
Make it easy to read and pronounce It's better to avoid numbers and special characters because they're confusing when spoken aloud.
Avoid hyphens and doubled letters Forget about using hyphens in domains as they usually can be a sign of spam domains. You don't want to give the wrong impression to potential visitors. Doubled letters may lead to typos which will cause traffic loss.
Checking the domain history
After you've checked the availability of the domain you invented, don't rush to register it. Surely, it's important to check the history of the domain, as it could be previously used by other people. And your future website consequently may gain a bad reputation.