In this article, we are going to overview the role of Instagram takeovers in business strategy in 2022.

Instagram Takeover as a Marketing Tool
As we all know, Instagram trends are constantly changing and evolving, but one of the best tactics to incorporate into your social media strategy is an Instagram takeover.
This is one of the most versatile and effective Instagram tools that you can use, and there are many benefits that come from hosting or participating in an Instagram takeover. Let's take a look at all things takeovers and talk about why this is a tactic you should be using!
4 Reasons Why You Should Use Instagram Takeovers
So, let's jump right in! We'll start by talking about some of the top reasons that you should use an Instagram takeover.
1. Humanizing Your Brand
Instagram takeovers are a fantastic way to help your followers really connect with your brand. When running a business Instagram account, it can be easy to fall into a pattern of treating social media as a business tool (which it is). But, it's important to take time to remind customers who you are as a brand and show them your company's personality.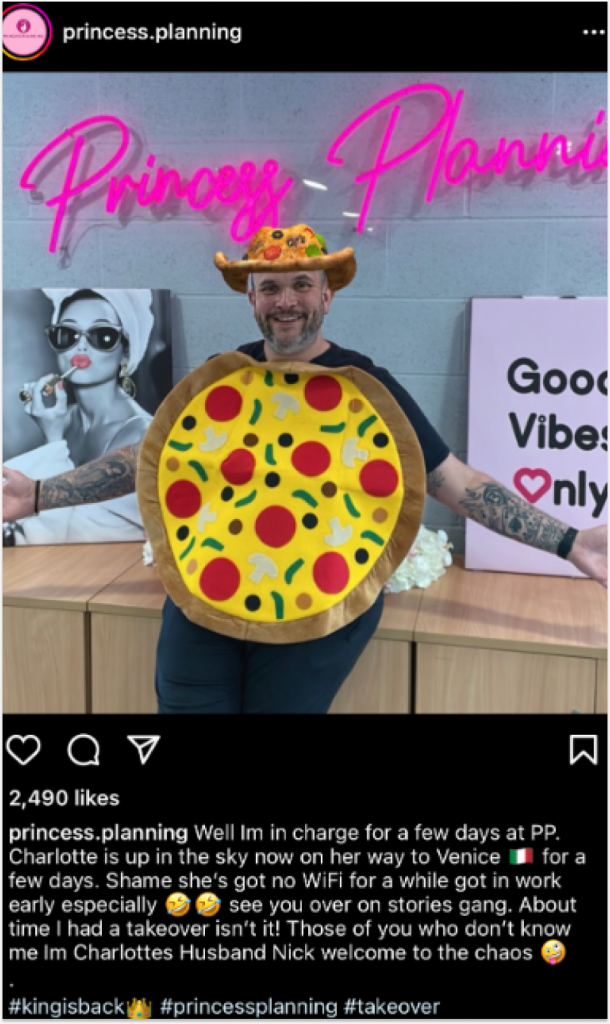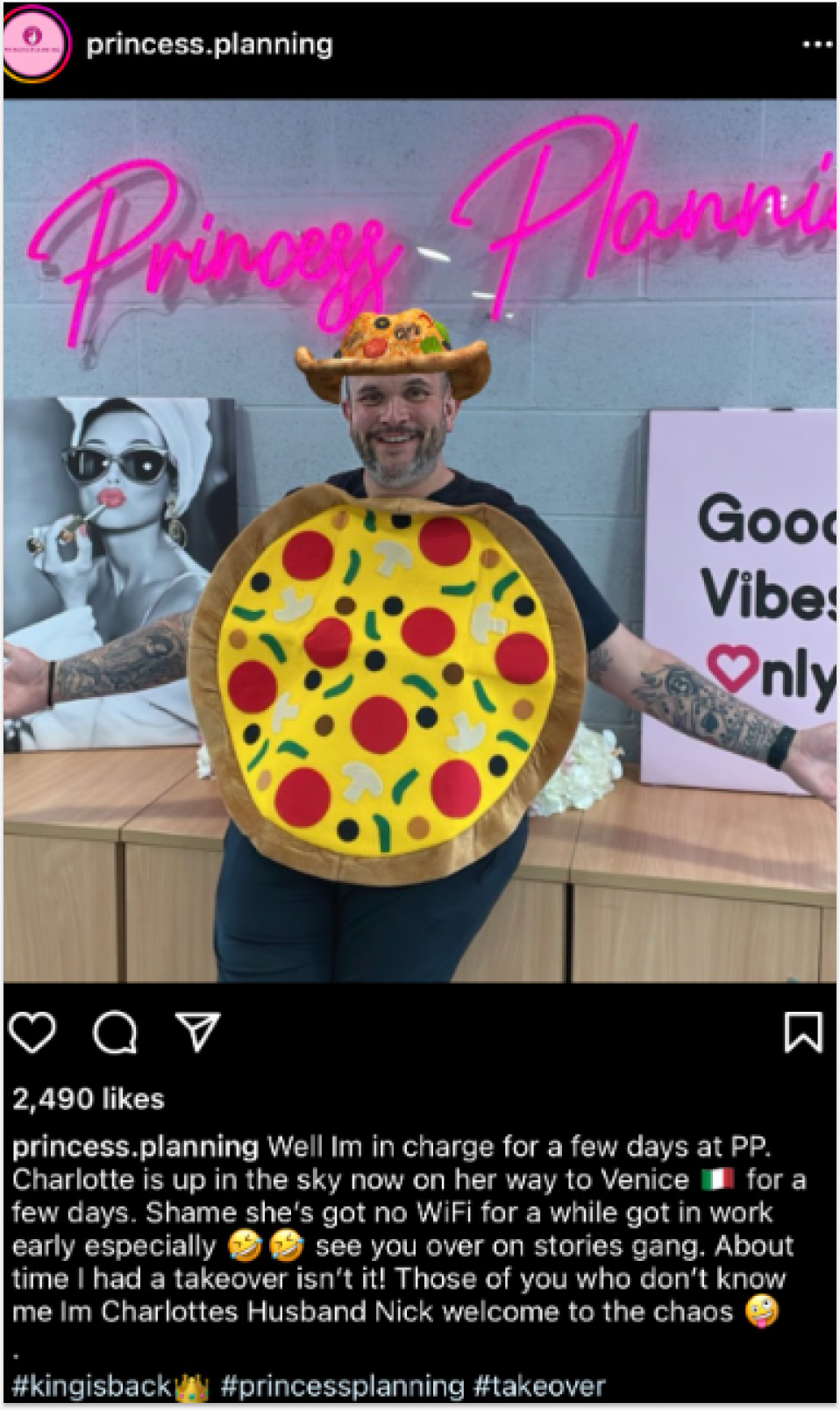 When you host a takeover on your account, a real person is giving followers a look into their own life. This helps followers to see a real person behind the brand, as well as gives them an insight into the real-life that's connected with your brand.
Social media is a great opportunity to really connect with your customers and your target audience, and takeovers are a fabulous way to take advantage of this opportunity. By hosting a takeover, your brand can answer questions, be relatable, and let followers feel more in tune with your business.
2. Providing Value To Your Followers
Hosting an Instagram takeover also increases the value of your customers' experience in following your brand. When Instagram followers watch a takeover on your account, they'll feel as though they have a better understanding of your brand and a deeper connection with it. This increases the value of their social media experience, overall.
You may use a private video downloader to keep other influencers work as reference for the future. You can follow their techniques to create your own content. When Instagram users follow your account, they're typically doing so in order to stay up to date with happenings and updates from your brand. Additionally, they want to get to know more about your business as a whole. When they get a behind-the-scenes, natural look at your brand through a takeover, their experience will be enriched.
Additionally, hosting an outside content creator for a takeover on your account will give followers a more dynamic experience with your account. Whether you outsource or host from within, holding a takeover gives your followers a more valuable experience in following you.
3. Increasing Engagement
Another major benefit that comes along with hosting an Instagram takeover is an increase in follower engagement. This is an especially important metric to track, as high engagement increases your brand's credibility and overall success on Instagram.
When followers see that you're hosting a takeover, their interest will likely be piqued. It causes them to return to your account to keep up with the takeover. As well as this, takeovers tend to promote engagement. As the person doing the takeover will ask questions for followers to answer, post polls, and invite followers to ask questions of them. All of this entices followers to engage with your account (which, helps them feel more connected to the brand).
4. Reaching New Audiences
Hosting an Instagram takeover can also help you to reach new audiences and expand your follower base, especially when you host an influencer or guest takeover. Usually, when an influencer or guest is preparing for a takeover, they'll promote it on their own account, letting their own followers know that they'll be spending the day running your brand's account.
Followers are notified that they can keep up with their favorite celeb for a day through your account. Obviously, this does a lot for brand awareness, traffic on your page, and followers in general.
Bringing an external content creator onto your account for a day will bring a broad new audience with them. And, if this is someone you're working with, there's a good chance that their followers will be interested in your brand, which means that the takeover could bring positive long-term effects to your brand.
Different Types Of Instagram Takeovers
Aside from the variety of benefits that come along with hosting an Instagram takeover, there are also a variety of types of Instagram takeovers that you can host on your account. Here are some of the most popular options!
Community Takeover
You can assign an Instagram takeover to one or more community members who love your brand. It is a way to reward loyal customers and to give them a chance to share experiences with your brand. If you have natural, authentic feedback on your account, other potential customers will likely consider it more credible.
Hosting community members on your takeover is a great way to build up a relationship with followers, and it gives your brand a good look, as being connected with its consumers.
Influencer Takeover
Influencer takeovers are beneficial due to the fact that they generate a substantial amount of new activity and potential followers. For one of these takeovers, your brand will partner with an influencer that works within your niche. The influencer will then log into your Instagram account and promote your products and services for a day.
It's a wonderful chance to build relationships and showcase your brand's influence with a relevant influencer down the road.
Employee Takeover
Another option for who to host on your takeover is your own employees! If your brand is a multi-person company, you can host a takeover that features multiple aspects of the company. Takeover participants could be given a behind-the-scenes look at the operations of each department.
The benefit of this is that it gives followers a glimpse of how your brand is put together. On the other hand, you can always host a single employee on your takeover, allowing them to run the brand's account for the day and give a holistic look at a day in their life as an employee of your company.
Company Or Brand Takeover
You can also partner with a brand that's similar or compatible with yours. Relationships like this can open doors to business and make for an interesting Instagram takeover. A representative from the partnering brand will run your account for the day, showcasing the partnership between the two companies.
Oftentimes, a representative from your brand will then be invited to run a takeover on the other company's account. Therefore it gives you a great opportunity for cross-promotion and the creation of a strong and beneficial future relationship.
Takeovers 101
Hope that this guide on Instagram takeovers was helpful and that now you're convinced to host your own!
And, don't feel tied down to the first type of takeover you host. Put a lot of consideration into which options will be most successful for your brand, and then go for it. Then, try another option! Social media is all about trial and error as you experiment and determine what is most successful among your followers.