Top eCommerce Trends for 2022
In this article, we observe the hottest eCommerce trends for 2022. Learn what you need to do this year to boost sales and gain even more success in digital marketing.

Trends exist for a reason. They are those things that are most desirable to customers right now and what they expect to see in your company and products.
In an eCommerce business, the role of trends is too big. Their following can't instantly bring you to the top, but ignoring trends can simply crash you.
So, if you have an eCommerce website and want it to thrive in 2022, look at our list of the hottest trends that should be used in your marketing strategy this year. Let's look at them, shall we?
Voice search gets more recognition
When we study social and eCommerce stats from previous years, we see that people become busier each year. Nowadays, they have much less time to check new things online, and they have even less time to look up something on the web.

And here comes voice search, not such a new thing for the eCommerce world, but surely it is one of the essential eCommerce trends for 2022. It hasn't ever been used so widely before.
And what's your part in this new/old trend, you may ask? Well, since you know that this trend is going on high right now, you can jump on this trend. You can train early and start SEO optimization of voice research on your website before it becomes a mundane thing. Nowadays, not a lot of companies optimize voice search. They do make a bank on it, so why don't you participate in it too?
Younger consumers dominate eCommerce
Since payment tech has become easier and much more accessible, youngsters started using it a big time for their personal online purchases, but not only. It's worth noting that, as studies show, during the worst periods of the pandemic, youngsters became the main customers in all spheres and industries because they had helped their older relatives to purchase needed products online.
What we're trying to say is that nowadays, teens are involved in online purchases even more than ever, and they don't look only for usual teen stuff, but also for food, electronics, home supplies, etc. That's why your marketing strategy should consider teens as a new active potential audience.
Artificial intelligence helps with sales
It sounds really futuristic that AI can help you boost sales and offer more to your customers. But here we are. We already live in the future!
Today eCommerce marketing uses artificial intelligence everywhere. Cause the machine can study every customer alone and predict what they would like to add to their basket. They help customize a website's contents to fit a particular visitor. Thus making a sale more possible than with any other method.
Not many companies truly use all the powers of this extremely useful selling tool. So we suggest you be one of the first who will be able to change the world of marketing and raise your sales to unprecedented heights using AI.
Video marketing One of the Top eCommerce Trends for 2022
Having only photos of your product on the website is not enough anymore. People want more, so we suggest you close your photo editing tool and open a video editor. It is because 2022 is absolutely the year of videos in digital marketing.
We advise you to have at least a simple 360-degree video of every product on your website. In order to give your customers a full look at what they're getting. In addition to AI, augmented reality is becoming a big thing right now. It can help you in making videos too! The benefits of AR are undoubtful, and the fact is that these 360-degree clips are not so hard to make. You can learn how to make videos seem like a professional work of art.
Using eCommerce product video marketing is crucial for your company's success, so do not ignore this important trend.
Focus on environment and ethical manufacturing
Nothing drives sales better than a great reputation of a brand. Younger Millennials and Gen Z people understand their collective responsibility for the environment. Many of us want to conserve our planet and leave it as it is (or maybe even better) for future generations to enjoy.
This is the reason why companies that have established a reputation of being eco-friendly and environmentally conscious get much more recognition these days. The same can be said about the businesses that try their best to have ethical partnerships and make sure that their products don't get involved in any shady businesses on the way to you. Being a fair-trade company is not easy in the capitalist world. But it is a noble cause, and many of us are ready to pay more for guilt-free products.
We must warn you: pretending to be environmentally conscious and ethical is a bad choice. It will come up, and your business can just crash after such a big scandal.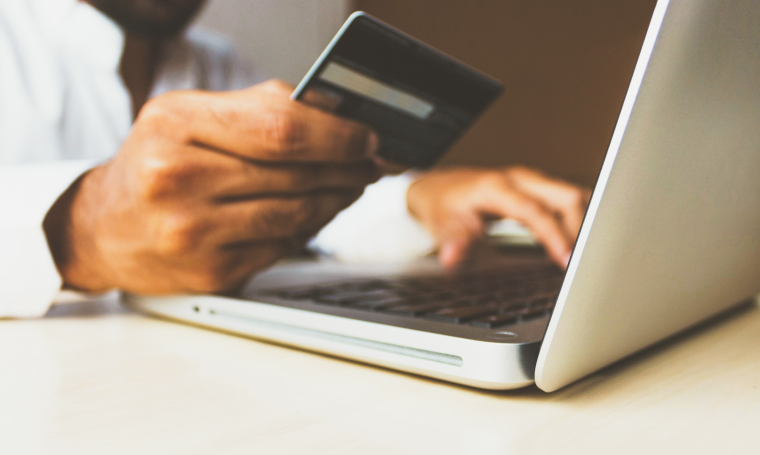 Mobile shopping tools go smarter
Mobile commerce becomes bigger every day because an astonishing 80% of customers prefer making their purchases through smartphones. We advise you to focus on your mobile version of the website. So, to see whether it is comfortable enough to use, is it quick, and most importantly, does it help you to sell more?
We offer you to use one of the best tech solutions for mobile sales and create your own store's app. It is a very elegant solution that can give your customers both a much more pleasant and convenient mobile shopping experience and make their purchases more personalized.
Speaking of personalization: people simply adore when marketing approaches them personally. This way, you get more attached to the company that tries to sell you stuff. Try to offer more personalized solutions for your customers in 2022. You will see how thrilled they will be about this fact.
Strengthening the bonds with clients
Every eCommerce business is built on trust its customers put in its products, reputation, and online persona. When the world is full of look-alike companies and the same products everywhere, you can stand out by giving your people bonuses for their loyalty.
It is an old truth: I would rather purchase something from a place that will give me free delivery, a present for a purchase or give me extra points for it, even if this other place is closer, maybe cheaper and has the same assortment.
That's why, in 2022, move your focus on loyalty programs and try to offer more than your competitors.
Conclusion of eCommerce trends for 2022
We looked through the biggest, in our opinion, eCommerce trends for 2022 that you simply must implement in your marketing strategy.
Video marketing, AI and AR, voice search: all these things should become a part of your business this year. We hope that using these trends will provoke a big bang in your company and an absolute best year in its marketing history. Good luck!