In this post, we would like to develop a theme of the best free WordPress themes for writers, bloggers, and authors.

Many people have stories to tell. They put much effort into these posts. However, the response is sometimes not as great as expected. It mainly happens because they don't use effective methods to publish them. Enter WordPress with awesome themes for writers. Once you start using it, you'll be delighted. Below we are going to review the best free WordPress themes for writers.
Challenger Free WordPress theme for Authors
Challenger is one of the best free WordPress themes for writers because it beautifies a blog. It streamlines your website and helps you get your hands on the lead generation header. You can quickly start by adding a decent, attractive background image to your blog, then add a button and custom headline.
Sometimes themes come with crazy layouts. They can be incredibly distractive and entirely pull attention away from the content. You don't want that after putting in so much effort, right? Challenger doesn't allow that to happen because it is minimalistic. So, every time a reader visits your webpage, they will only be drawn to it by the simplicity of the theme and your content.
Challenger isn't just something for desktop computers or laptops. It is also mobile-friendly. It offers readers a great experience, and having it accessible on their phones means they

Write My Essay For Me has multiple papers that can guide you about such themes. So if you're a student and want to start a blog of your own, but your assignments eat away your time, give some burden to these service providers and work your magic on your blog by saving some time.
Remark – One of the Best Free WordPress Themes for Writers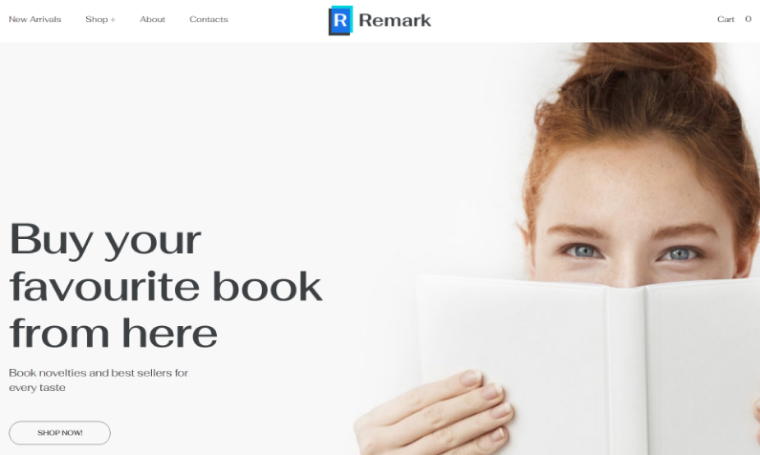 Remark can be justly considered one of the best free WordPress themes for writers from the Zemez team. This WooCommerce theme is based on a free Elementor Page Builder. Here you can find the varied pre-designed pages, that still allow you to customize their appearance and content according to your requirements using a powerful Jet plugins bundle for Elementor page builder. 
If you run a bookstore and want to boost its popularity, this theme will meet all your needs and wishes. You can display books by their categories in a convenient way. It will be possible to present blog posts with interesting, relevant content on your website.
Polite Minimal Blog WordPress Theme
Best free WordPress themes for writers help authors and bloggers out a lot when building a site to publish their content. Many writers feel lost in their journey, especially in the old days when technology wasn't so progressive. The time has changed, and themes like Polite are here to guide you.
Polite is incredibly responsive, fast, and has a cross-browser-compatible theme. Here are all the features you can avail yourself if you go for this author website template:
● Promo section;
● Social sharing;
● Sidebar layouts;
● An attractive slider;
● Related posts;
● Custom widgets.
Polite isn't just for new blogs. You can also use it for old blogs and revamp them. It isn't just a free template; instead, it offers you free updates and support. You can customize your header, logo, footer section, and blog page within a few minutes or free. The template also covers options for free Instagram integration option. There is a Mailchimp subscription compatibility too. To top it off, you also have both numeric and ajax pagination.
Free Ultra WordPress Theme
WordPress tasks are your daily routine when you have a blog. But, publishing might seem like it isn't your cup of tea; Nevertheless, Ultra will change your mind. It is a responsive, powerful, and modern tool that can help you publish your blogs and even sell books online.
It isn't a boring, dull theme. It comes with a full header to display a featured image or a picture of your book. Oh, and if you think this is all Ultra offers, then think again! You can immediately get visitors to purchase books through a quick call to action button. It can get them to purchase your books on the spot. Talk about great WordPress themes for writers.
Go for an author website template that interests the reader and helps you promote your blog and books in a better light. Ultra is one of the best examples to do it. It also covers a testimonials section to ensure visitors can trust your work. Moreover, you can also include an author's section to share your journey and story with your readers to help them connect with your work.
Free Underwood WordPress Theme
The WordPress best free themes are here to save the day for all confused writers who want to make sure their word receives its well-deserved recognition. Underwood is such a theme that can help you achieve your goals. It isn't like some other layout or template that you're using. Instead, it comes with various styles that bring out the best in your written content. In addition, the tool is fully responsive and contains WooCommerce support. It seems like WordPress themes for authors have improved blogging for many people.
It has a featured slider and three homepage versions! How exciting. More than that, you get to use different colors of your choice with multiple fonts. So, you have complete control over the design and can do whatever you like. What more could a writer want? Underwood is offering you the absolute best out there. If you choose this WordPress theme, you will be helping your future self more than you can ever imagine. Nothing can stop your blogs from blooming.
Founder WordPress Theme
An author's website template needs to be close to perfection. That is something Founder has mastered, thanks to its minimalist layout and mobile-friendly nature. It is easy to follow because it comes with a single-column design. There is an option for a custom logo and a social menu too. There is a slide-out horizontal bar that you can use to captivate visitors because they don't have to go back and forth to find navigating options. Thanks to all its unique features, you will love your experience with Founder.
Best Free WordPress Themes for Writers in Conclusion
All these themes are unique in their own way. So, all you need to do is find the ideal one for your blog. Take a good look at the features, style, templates, and then decide. All of them are super amazing and will help your blog shine like no other! You may check more free WordPress themes from the Zemez team to find the one suitable for you.