A post is one of the key elements of any website's content.
In this block we'll find out how to create posts using Administration Panel (Dashboard) and edit them.
Posts are the blocks, which contain your website's content, textual as well as images, video and audio files.
Posts tab is much needed when you want to add various kinds of content to your website. Here you can publish all kinds of information, create various post formats and embed versatile media files, galleries, playlists, projects, etc.
Posts Options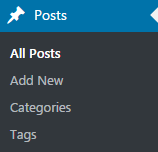 Click on the Posts tab to view all the available options in this block.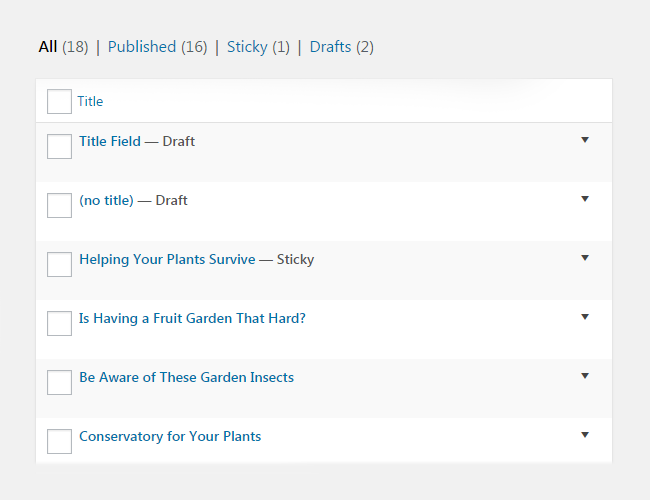 All posts — here you can view the list of existing posts, and proceed to editing them, or use bulk actions to edit all of them at the same time. View the list of existing posts on your website, published ones as well as drafts and sticky ones.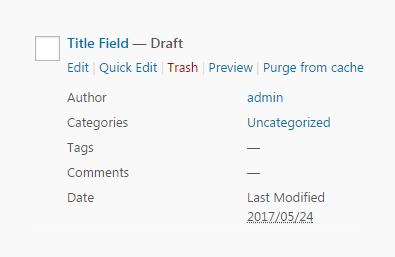 Click on one of the posts to see the editing options available for you. You can also move a post to trash from here.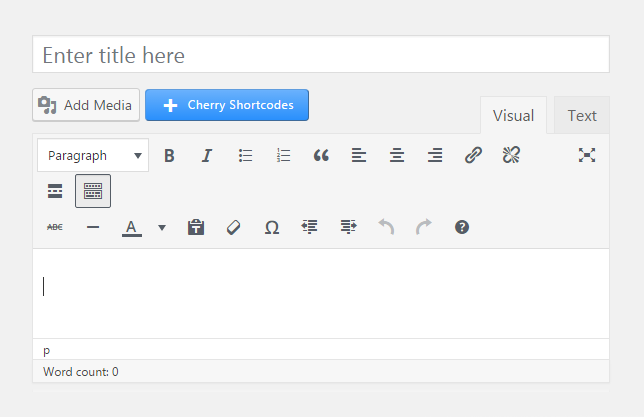 Add new — here you can add a new post, define its format, embed all kinds of content into it, add tags and categories to make navigation easy for visitors, and define the custom excerpts.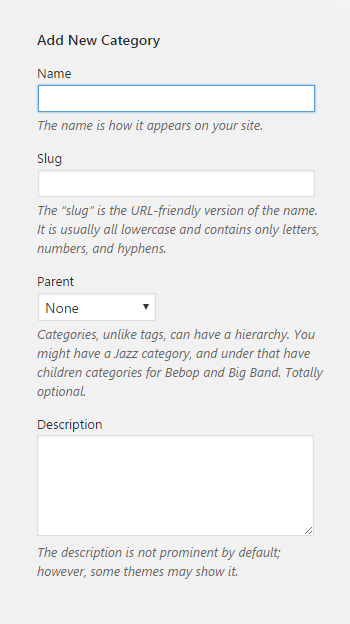 Categories — here you can add a new category, and use bulk actions to edit the list of existing categories. You can also delete and edit categories from here.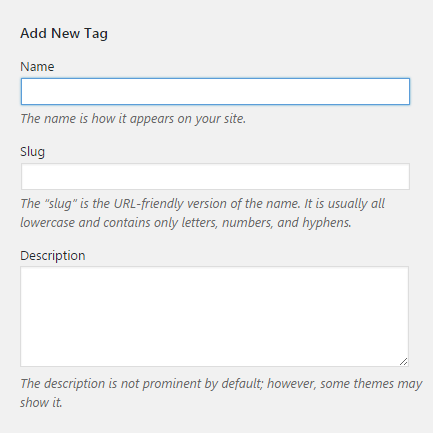 Tags – here you can add new tags, edit them in groups using bulk actions, delete them and add tags description.