The 404 Page usually appears when your visitor follows a broken link and a particular page of your website doesn't exist, however, your website works.
From this tutorial you'll learn how to work with 404 Page section.
404 Page is a page that opens when the visitors try to use an invalid link to your website's page.
404 Page Settings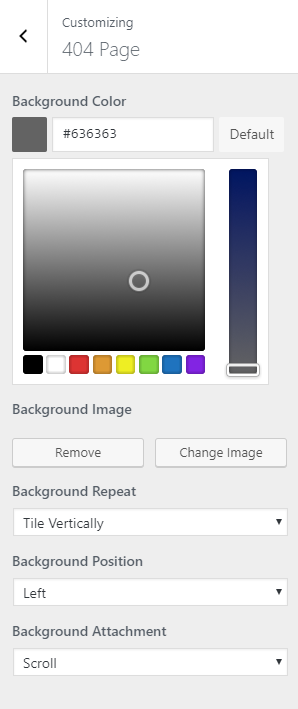 You can customize 404 Page, selecting a background color for it, picking or uploading a background image and applying the specific settings.
Background position — center, left or right. As a result, the background changes its position.
Background repeat — no repeat, or tile the page horizontally, vertically, or in both directions.
Background attachment — this option defines if the background image stays fixed, or scrolls along with the page itself.