As soon as the PrestaShop engine is successfully installed, you can see a default PrestaShop theme appears at the site front-end: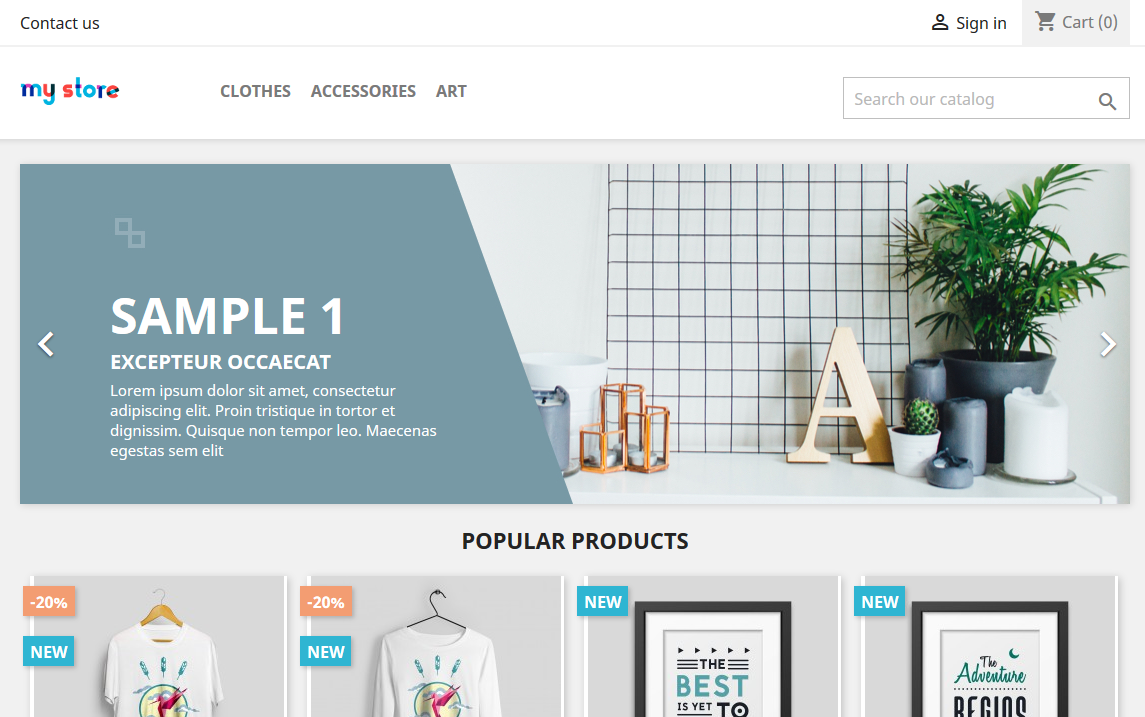 Now, in order to install a new theme and import sample data into your store, you need to unzip your template package on your computer.
Install a theme
In your PrestaShop admin panel go to Design-> Theme and Logo section. Click Add new theme button at the top to add a new theme. 
Click Add file button to import a theme from your computer. From the themeinstallator folder of your template package choose themexxxx.zip file (where themexxxx is the name of your theme). Click Open and Save the changes. 
Once, the theme has been uploaded, it appears at the back-end in Design -> Theme and Logo section. Scroll down to Select a theme for the shop section. Hover the cursor over the theme and click Use this theme button to enable the theme. 
Import Sample Data
In your PrestaShop admin panel go to Sample Data Install -> Import Data section.  
Drag and drop all the files from theme/sample_data folder of your template package into the browser window. 
The pop-up window will appear offering different types of sample data installation. By default, it's set to Load all content type. It means that all the sample data will be imported into your store. If that's what you need, click the Confirm button. 
If you do not need to install all the sample data, uncheck Load all content, and choose options from the required below by checking them and confirm your choice. 
Wait till the files are uploaded.
Click the Continue Install button. 
Sample Data Installer will automatically configure your store and other modules. This can take several minutes. 
After the sample data installation, you need to regenerate images. Click Go To Regenerate Page button. 
Scroll down and click Regenerate thumbnails button. 
Refresh your homepage. Now your template with sample data is installed.
Hopefully, this tutorial was helpful for you.