➤

Here you can find the recommendations on how to resolve installation error.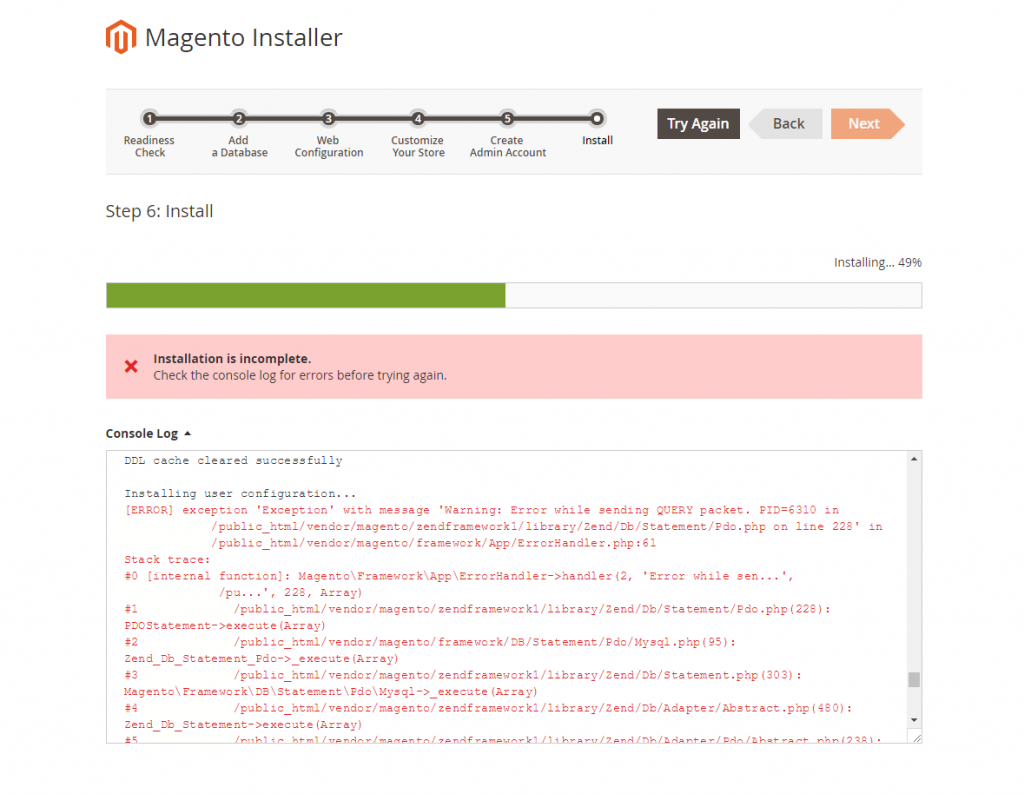 ➥ CAUSE OF THE PROBLEM AND RECOMMENDATIONS:
The wrong settings of the web-server you are using likely to cause the Installation is incomplete error.
We recommend you to use the PHP 7.0 version and increase the following values:
memory_limit = at least 768MB
max_allowed_packet = 524288000
wait_timeout = 100
Contact your hosting provider for further assistance.