Here you can find the instructions on how to add the new CMS Page in Magento 2. You can add new page right from the Admin Panel with multiple images, blocks, variables, and widgets.
In order to add new page, do the following:
1. Switch to your Magento store Dashboard.
2. Go to the Content menu and tap Pages.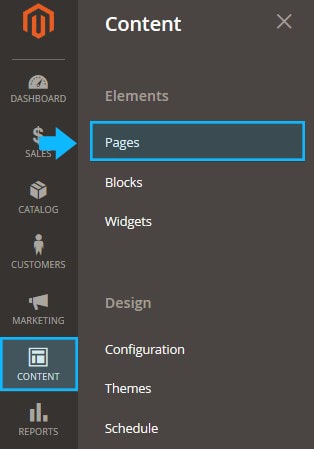 3. Click the Add New Page button.

4. Enter the Page Title.

Note, you can disable the page any time.

5. Move to the Design tab to choose the proper layout for new page.

6. Go back to the Content section and create the content of your new page.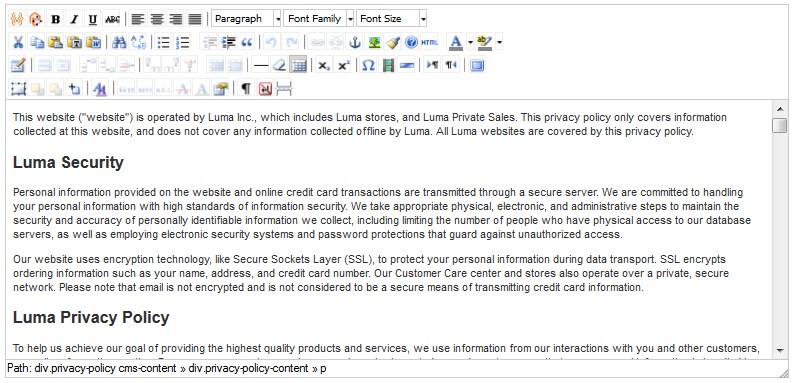 Use editor to add blocks, images, widgets, etc to your page.
Specify the Content Heading, if necessary.
If you prefer to work with the HTML code, click the Show / Hide Editor button.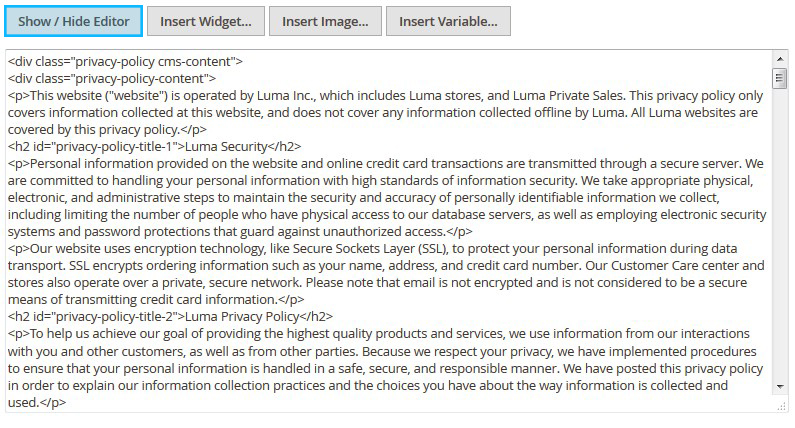 7. Press the Save and Continue Edit button.

8. Expand the Search Engine Optimization tab and specify URL Key, Meta Title, Meta Keywords and Meta Description for the page.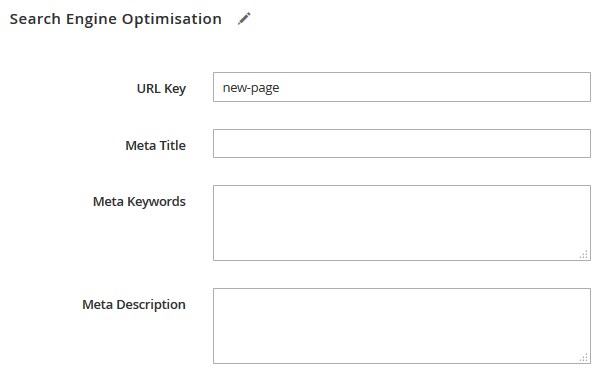 The URL key is created based on the Content Heading (e.g. new-page).
You can specify your own URL key that consists of all lowercase characters, with hyphens instead of spaces.
9. Go to the Page in Websites tab.
Here you can choose the Store View the new page will be available for. You can use the page for All Store Views.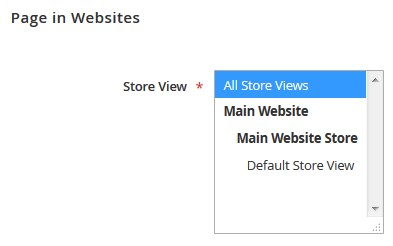 10. Save the Page.

[notice type="111″]You can add link to this page to the Main Menu or footer links block.