Here you can find the instructions on how to reindex data.
➤ To reindex Magento data, do the following:
Switch to your Magento store Admin Panel and go to the  System > Index management section.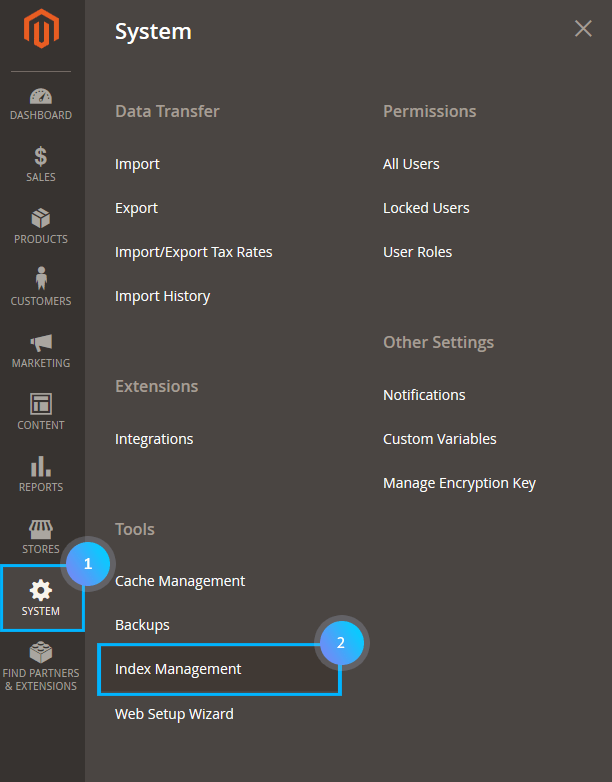 Select indexers you want to update.
Then you need to choose whether you want to Update Indexers on Save or Update by Schedule (1).
Click on the Submit button (2).