➤

Here you can find the instructions on how to add the simple product in Magento 2.
Add new Product
1. Open site admin panel and navigate to the Products > Catalog.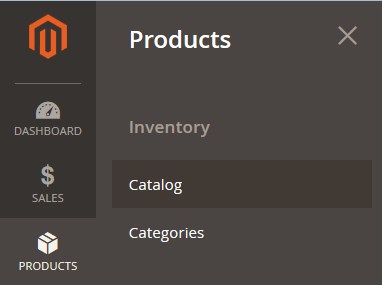 2. Press the Add Product button.

3. Choose the attribute set that you want to use as a template for the product.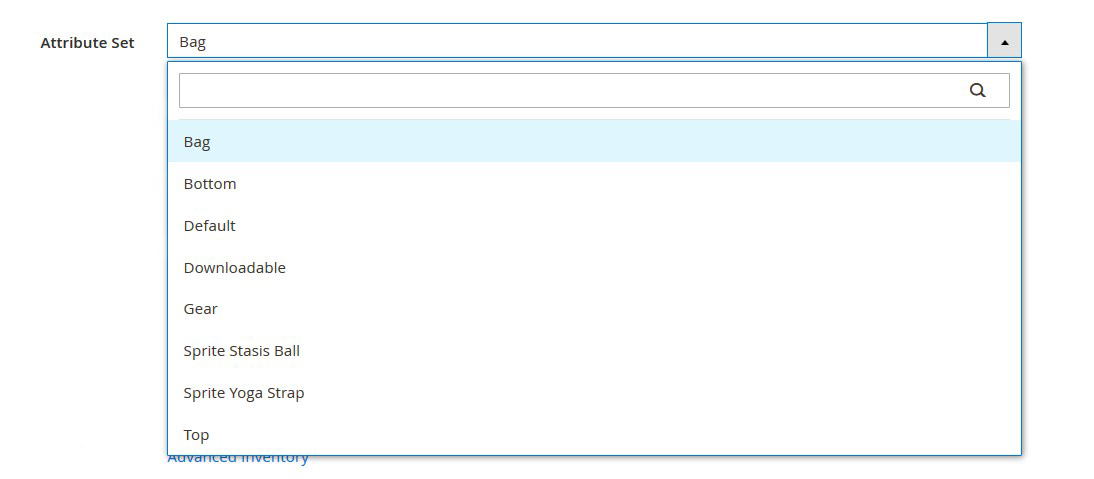 Complete the Basic Settings
1. Enter the Product Name.
2. You can specify your own SKU or leave the default SKU that is based on the product name.
3. Enter the product Price.
4. Press the Save and Continue button.
5. Choose the Store View where the product will be available (upper-left corner).
6. Set the Tax Class.
7. Specify the product Quantity.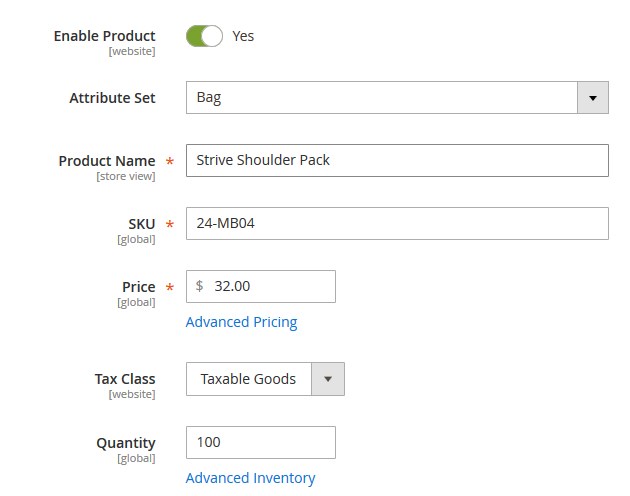 8. Set the Stock Status ("In stock" by default).
9. Enter the product Weight (optional).
10.
11. Add the Product to the category. Select a category from the option dropdown.
12. Set Product as New From the certain date (optional)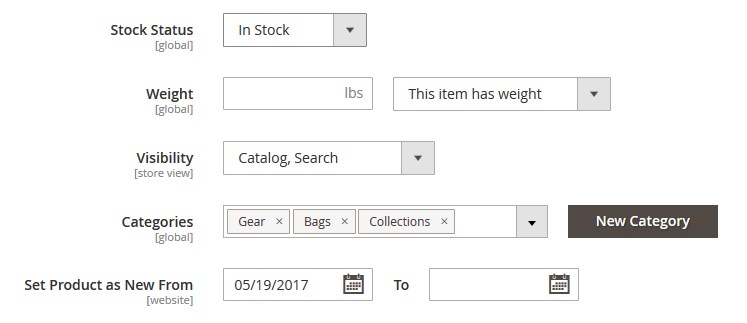 Complete the Product Information
Content Tab
Enter the main product Description and Short Description.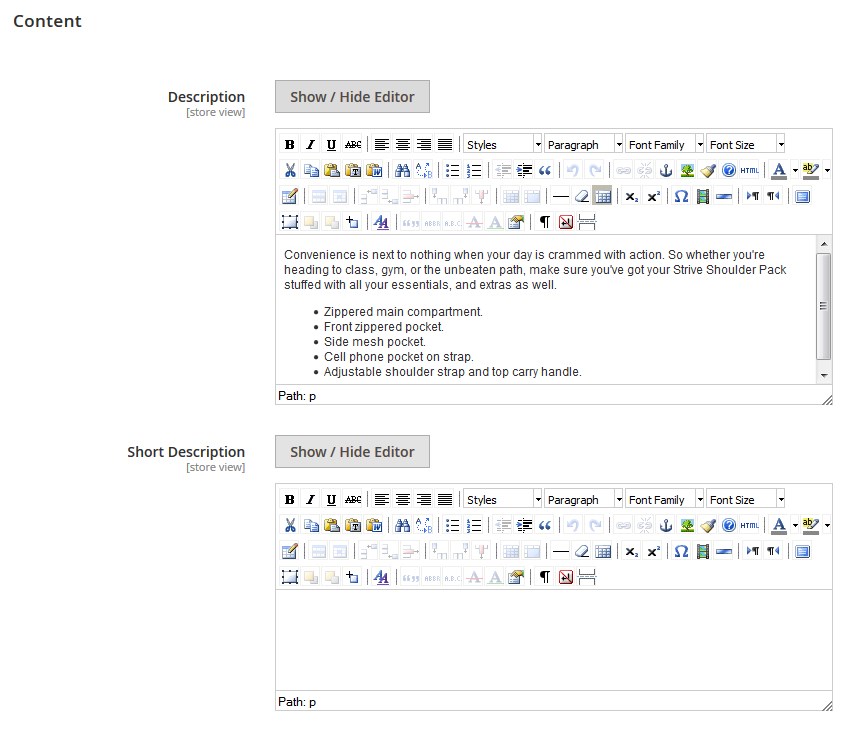 Images and Videos Tab
1. Scroll down and expand the Images and Videos section.
2. Drag an image from your desktop, and drop it on the camera tile.
or
Click on the the camera tile, and navigate to the image file on your computer. Then, choose the image, and tap  Open.
3. Press the Add Video button to insert the video.

Related Products, Up-Sells, and Cross-Sells Tab (visible on the Fronted)
1. Scroll down and expand the Related Products, Up-Sells, and Cross-Sells section. Then, tap Add Related Products.

2. In the list, mark the checkbox of any product you want to feature as a related product.
3. When complete, tap  Add Selected Products.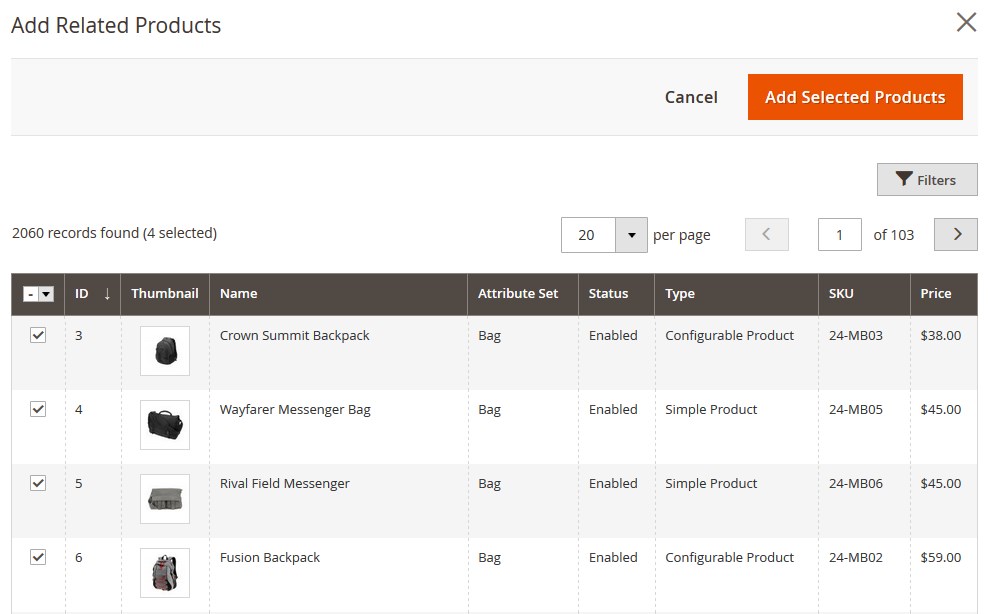 4. Go the same to add Up-Sells, and Cross-Sells products.
Search Engine Optimization Tab (optional)

1. Expand the Search Engine Optimization section.
2. Add the Meta Title. The Meta Title is the text that appears at the top of the browser window. You can use the default, which is based on the Product Name, or change it as needed.
3. The Meta Keywords are used by some search engines more than others. Enter a few high-value key words to help the product gain more visibility.
4. The Meta Description is the text that appears in search results listings. For best results, enter a description that is between 150-160 characters in length.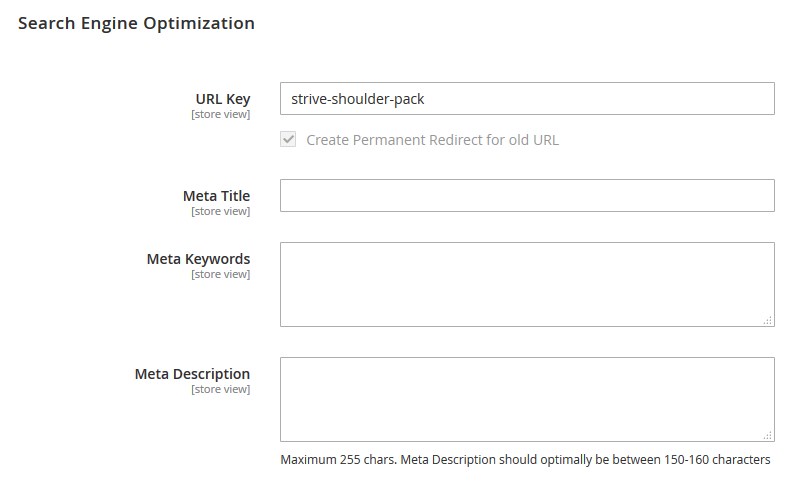 5. Save the changes. Press the Save button.
6. Reindex and clear Magento cache.
7. Refresh your website.
➥ Result:
Catalog Page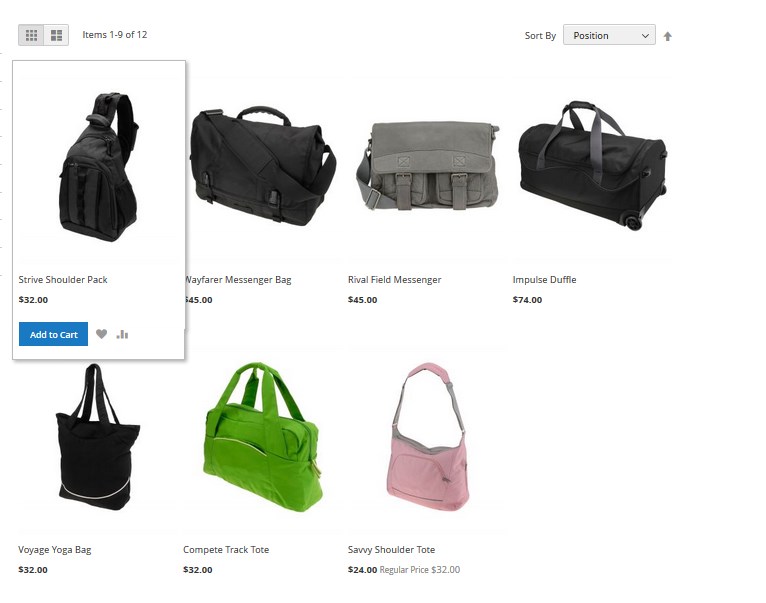 Product Page