Here you can find the instructions on how to add new CMS Static Block to your Magento 2 store.
1. Login to your Magento 2 Admin Panel, tap Content and choose Blocks under Elements section.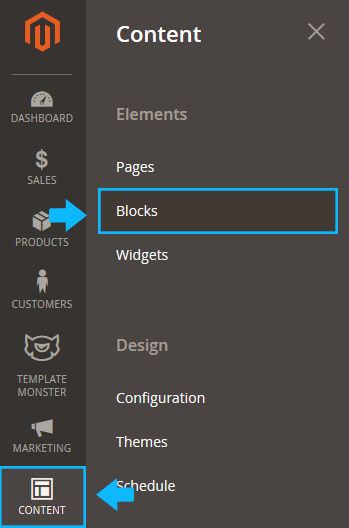 2. Click on the Add New Block button.



3. To activate the new  block, set Enable Block option to Yes.
4. Enter a Block Title for internal reference (not visible on the frontend).
5. Enter the unique Identifier for the block. Use all lowercase characters and underscores instead of spaces.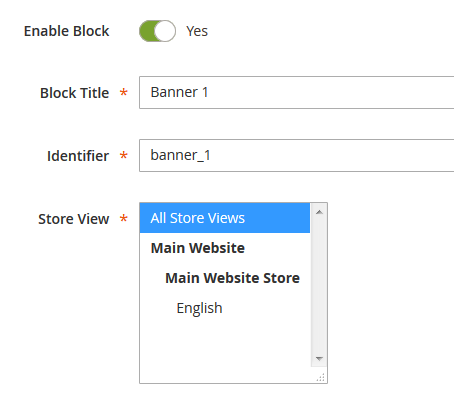 6. Select the Store View the block considered to be available for.
7. Complete the block Content as needed.
8. Use the editor to format text, insert widget, create links and tables, images.
9.  To work with the HTML code, tap Show / Hide Editor.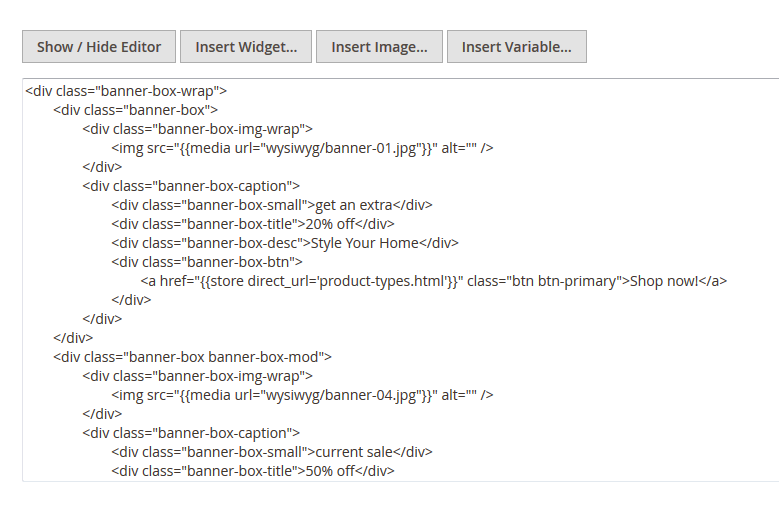 10. When complete, tap Save Block.