Here you can find the instructions on how to disable the Category Images for the Category Image Grid widget (Bike Theme).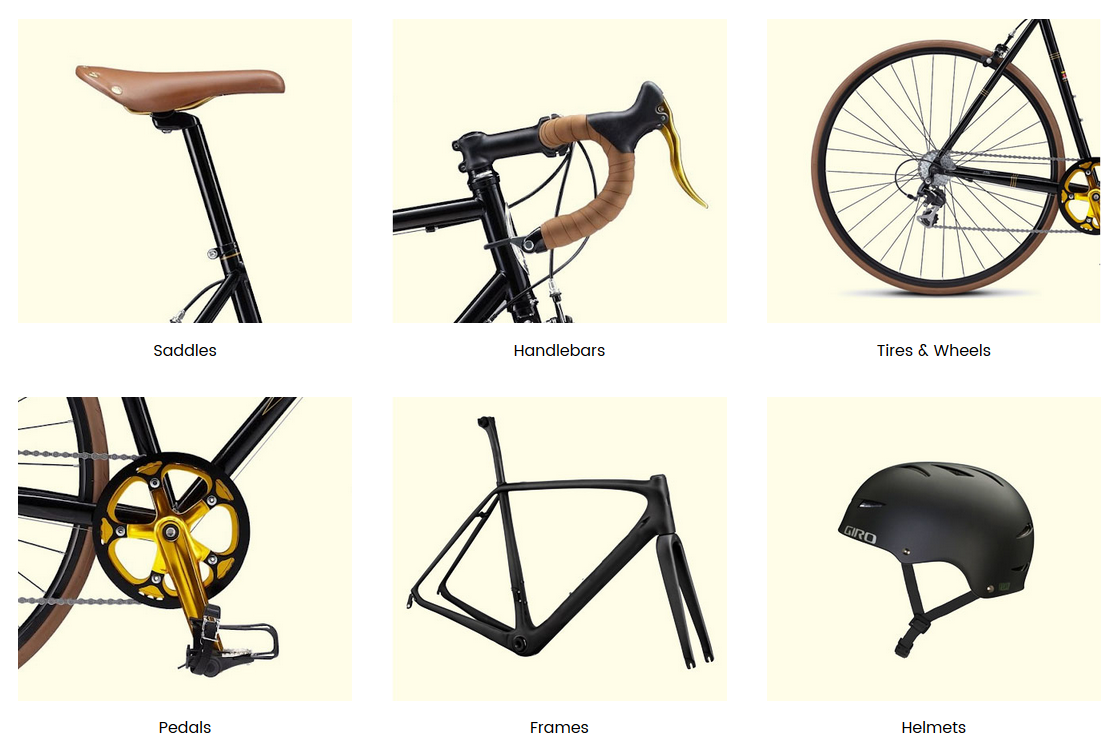 Log into your Magento admin panel and go to the Content > Widget section.
Find the Categories Images Bike widget and open it to edit (click on the widget title).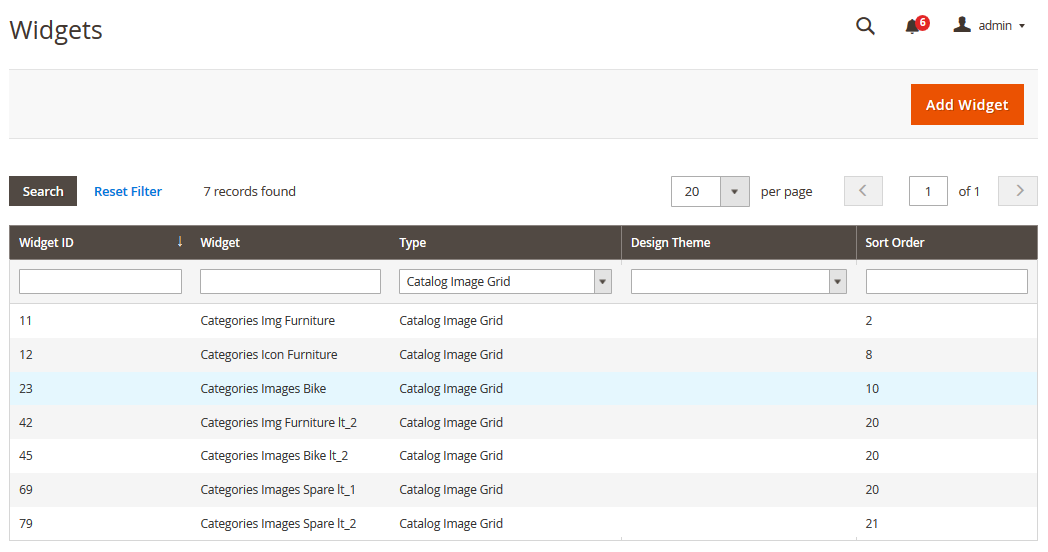 You will find the widget name in the
Theme Installation
>
Template Settings
section in the template
documentation
. The list of the homepage widgets is provided in the
Widget configuration
table.
How to find the widget?
Select the Catalog Image Grid from the Type column dropdown to see all Category Image Grid type widgets which are used for your Magento store(s).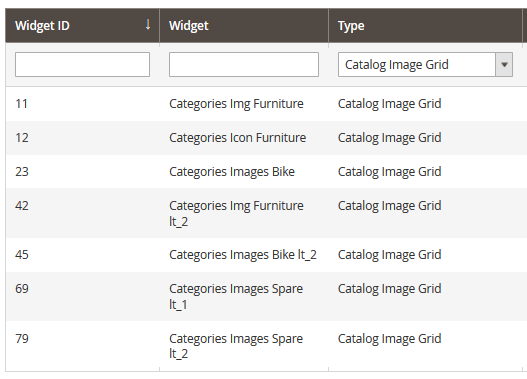 You will see the widget settings interface. Move to the Category Images option and disable the option (select Disable from the options dropdown).
Press the Save button.
Clear the Magento cache.
Refresh your Magento store Home Page.

[notice type="warning"]See the tutorial on How to "disable" the Category Image Grid widget