A resale business can be a great way to make a basic or supplementary income. However, setting up an online shop from scratch can be time-consuming. Moreover, for many, it is a difficult or impossible process. And if you decide to set up a resale business, then the Vendy Auto theme will be your best solution.
This powerful eCommerce theme will help you create a professional and multifunctional online shop with all the features you need for a successful business in no time. In this article, we'll look at the benefits of a Vendy Auto theme for your resale business and how to get started.
What is Vendy Auto Theme?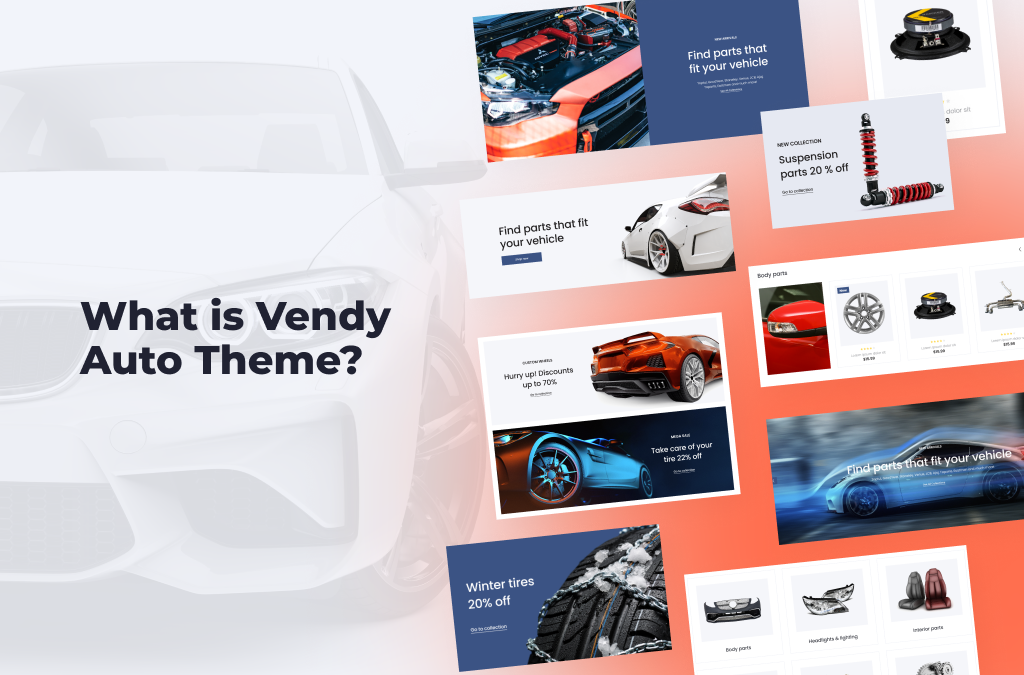 Vendy Auto theme is a Shopify theme from the professionals at the Zemez team, specifically designed for auto resale businesses. It is a fully customizable and complete theme that allows you to create a professional website on your own. Vendy Auto theme comes with several features that make it easy to manage your shop and grow your business. Moreover, thanks to the many functional benefits, this theme will present your products in the best possible way. It will also make your online shop the best among your competitors.
The unique Vendy Auto theme has many features that will appeal to you. And also impress your potential customers. After all, this theme is developed by experienced specialists and based on the best technologies. Moreover, this theme provides constant updates and improvements. Therefore, your business will be even better!
Therefore, hurry up to learn about this theme!
Why Use Theme for Product Reselling Business
It's all about the fact that the versatile Vendy Auto theme is based on the best and perfect Shopify platform. It is a powerful eCommerce platform that has transformed the way businesses operate online. Thanks to the advantages of this platform, the Vendy Auto theme has many key features.
Firstly, the theme is easy to use. It is easy to set up and use. Even if you have no experience with Shopify or programming. The theme comes with several pre-designed templates and layouts.
Secondly, the Vendy Auto theme is fully insistent. You can customize all the details to your liking. For example, you will be able to customize the color and font of the theme. As well as the layout of your online shop.
Thirdly, this Shopify theme is mobile-responsive. As more and more people are accessing the internet from mobile devices, your website must be mobile responsive. The Vendy Auto Theme is designed to look great on all devices. Moreover, it is a guarantee that your website will be accessible to everyone. Whatever device your customers are using.
Impressive Benefits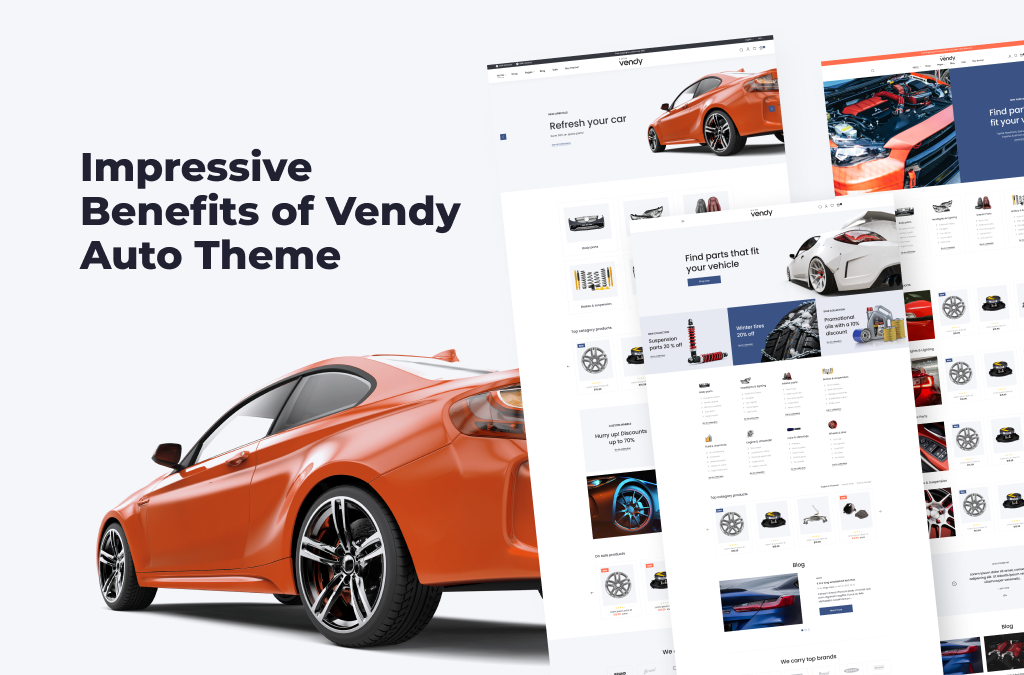 Separately, it is worth highlighting the impressive benefits of the Vendy Auto theme, which make it the best theme. One such advantage is the design. The design of Vendy Auto theme is simple. But it attracts the attention of visitors. Moreover, it highlights the product in the best way and encourages customers to stay on the website longer.
A variety of ready-made pages are also a highlight of this theme. This Shopify theme offers detailed home pages. This is where your customers will start their introduction to the website. This page is perfectly complemented by a handy mega menu. Thanks to the mega menu, potential auto shoppers will be able to easily navigate through the online shop website. What's more, you will be able to choose a homepage that suits your preferences. The theme has several homepage options.
In addition, the Vendy Auto theme has sections that are designed to be separate and convenient. Eventually, these pages will help attract the attention of customers. And, a built-in blog makes it easy to create articles and guides with interesting and useful information for website visitors.
Moreover, in the Vendy Auto theme, each layout can be customized and improved according to your unique vision. Using Shopify's powerful visual builder, you can easily add the necessary sections to your online shop. This feature allows you to improve various aspects of your resale website. From improved navigation to increased informativeness. The customization options of this solution suggest the huge potential for your website, allowing you to create a unique online shop.
Additional Vendy Auto Theme Functions
Of course, the Vendy Auto theme is designed to meet all SEO requirements. What is SEO on the page? It means that this Shopify theme is optimized for search engines such as Google. This will help you improve your search engine rankings and attract more traffic to your shop.
Integration with social media as an advantage among competitors. The Vendy Auto theme allows you to easily integrate your online shop with social media platforms such as Facebook, Instagram, and Twitter. This will help you reach a wider audience and grow your brand.
And also, this theme has many payment options, including PayPal, credit cards, and more. This allows your customers to pay in a way that is convenient for them. And most importantly, it makes your online shop better.
Getting Started Product Reselling Business with Vendy Auto Theme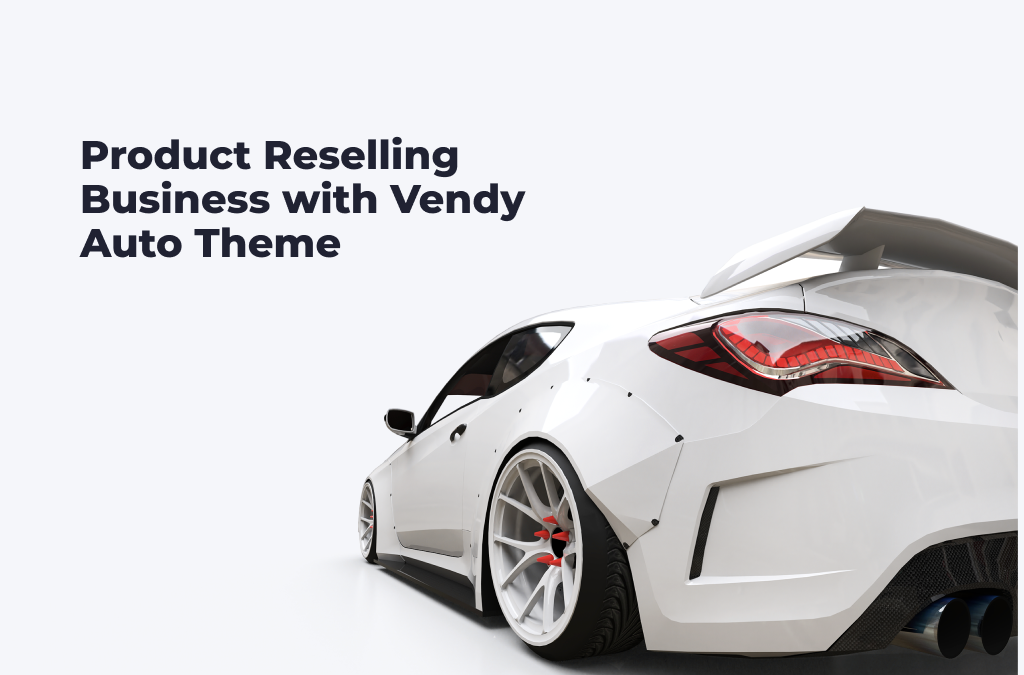 So, how do you get started with the Vendy Auto theme? Here are some tips and strategies for launching and running a successful reselling business using this powerful Shopify theme:
Choose your niche and product carefully. To succeed in reselling, it is important to choose a niche that is in high demand and offers good returns. Conduct market research, and analyze competitors to find suitable products for resale.
Optimize your shop for conversions. Optimizing your website is one of the most important factors for a successful business. Use clear and engaging product descriptions. High-quality images and videos. As well as compelling calls to action to encourage visitors to make a purchase. You can also build trust and credibility by using product reviews, customer testimonials, and popular company icons.
Attracting traffic. To grow your business and make more profit, you need to attract visitors to your online shop. Various eCommerce SEO secrets can be used to attract visitors. As well as strategies such as paid advertising, social media marketing, partnering with influencers, and more. Test various tactics and track the results to find the most effective strategies for your business. Moreover, you can find more information about SEO on our blog page.
Provide excellent customer service. Providing skilled customer service is essential to the success of any resale business. Respond quickly to customer questions and concerns. Offer easy returns and refunds. And ensure clear and understandable communication throughout the buying process.
Continually optimize and improve your website. To achieve long-term success and profitability, it is essential to constantly optimize and improve your automotive resale business. Monitor your performance. Test new strategies and adapt to market and industry changes. By staying focused on your goals and constantly improving your online shop and business, you can succeed in eCommerce with the Vendy Auto Theme.
Vendy Auto Theme For Product Reselling Business: Conclusion
Starting a resale business can be a profitable venture. And, the Vendy Auto theme is the best option for such a business. After all, with its easy-to-use interface, responsive design, SEO optimization, social media integration, multiple payment options, product reviews, and order management tools, you will have everything you need to launch a successful online shop. Want to be successful? Start your business today with the Vendy Auto theme!