Looking for one-page templates to showcase your startup, portfolio, product, or service? These Elementor landing page templates are undoubtedly what you need! There are more than a dozen different pre-made pages. From our entire collection of the best XLand ladings, you get only the best professional page creation tools. With their help, you can create any type of online project site for your personal and business needs. You can also choose the offshore Ruby developers' services.
XLand – Collection of WordPress Landing Pages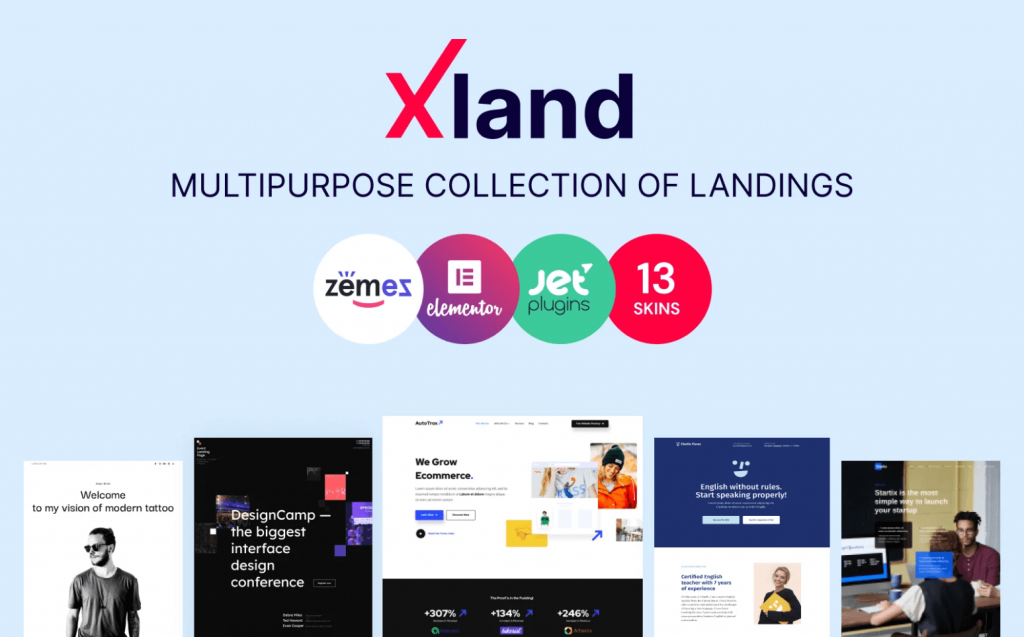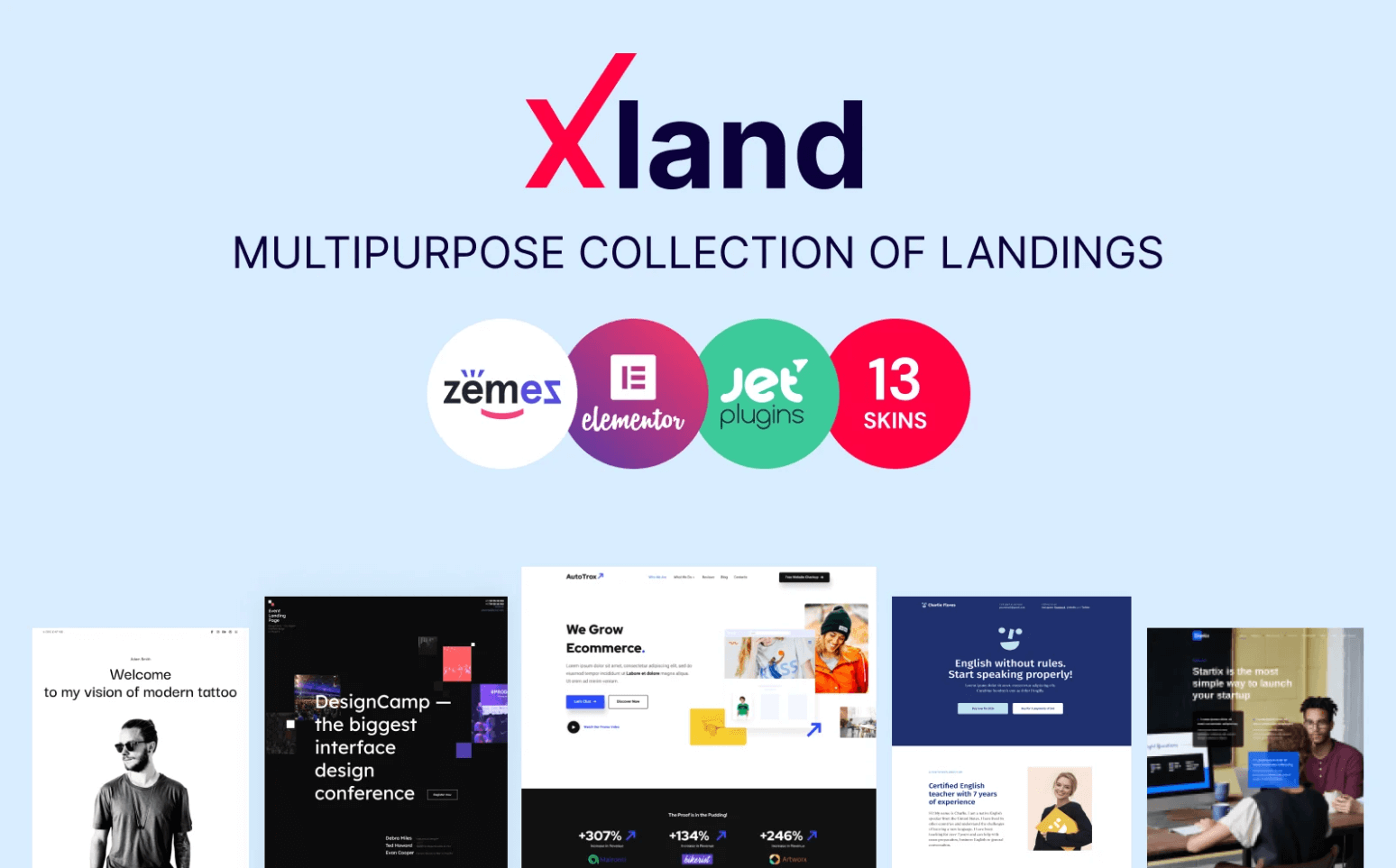 Whether you're an event organizer, a photo studio, or a small business owner, and you're looking for an incredible template for your business, the Elementor landing pages templates in XLand will come in handy, satisfying all your needs with its functionality and attractive design.
Finally, you do not need to hire a professional web developer to create a site. These topics include extensive features that allow you to effectively evaluate the strengths of your product and encourage people to learn more about your startup or project.
XLand – All You Need for an Online Business
An extra-large selection of one-page templates is suitable to present a personal portfolio, startup, business services, and important events. With the XLand WordPress Theme, you will surely have access to various one-page templates that possess all the necessary widgets and sections to advance your business.
Whether you're the owner or an event organizer, a photo studio, or a small business owner, and you're looking for an incredible template for your business, the Elementor landing pages templates in XLand will come in handy, satisfying all your needs with its functionality and attractive design.
A Huge Variety of One-Page Websites to Choose From
With XLand, you get a lot of cool picks to be played with. Without hesitation, let's take a look at the best Elementor landing pages templates that you can start using right now.
Mechanicum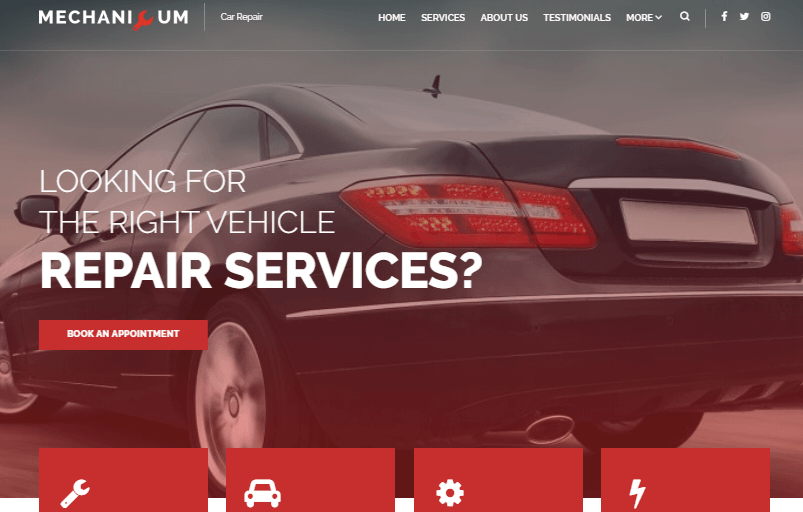 This is a universal one page WordPress theme for car dealerships. It has many sections to try and mix their components. Everyone can surely customize it easily and quickly. It also comes with extensive documentation.
Speaker Elementor landing page templates
Then a one-page website template that you can use for different purposes. The canvas page design was created to help you quickly create your web page where you represent yourself as a professional in a specific field, building your brand. The design works stably on both mobile and desktop devices.
Belle Fleur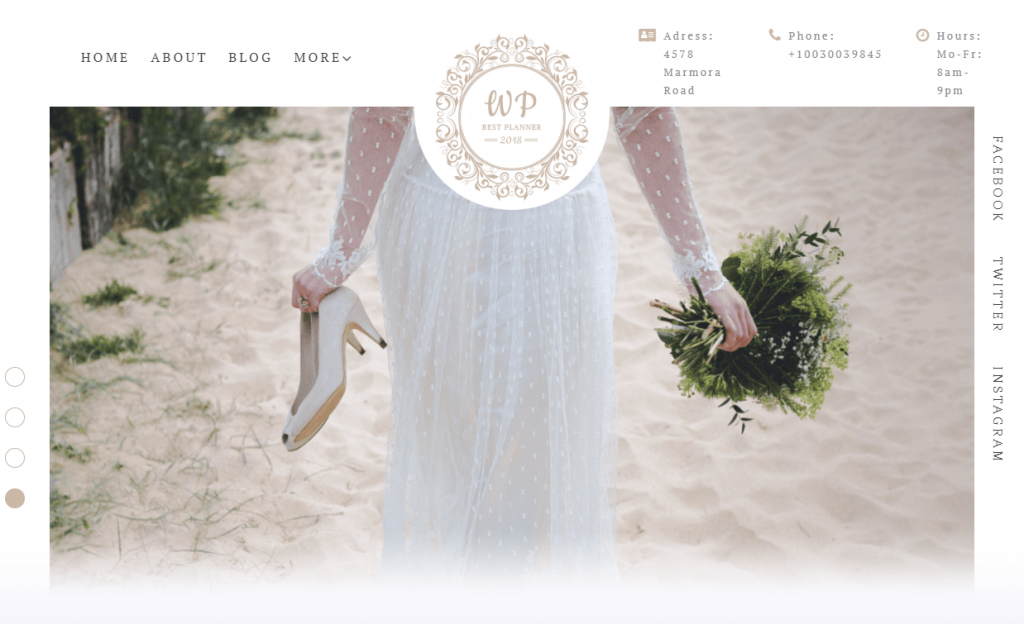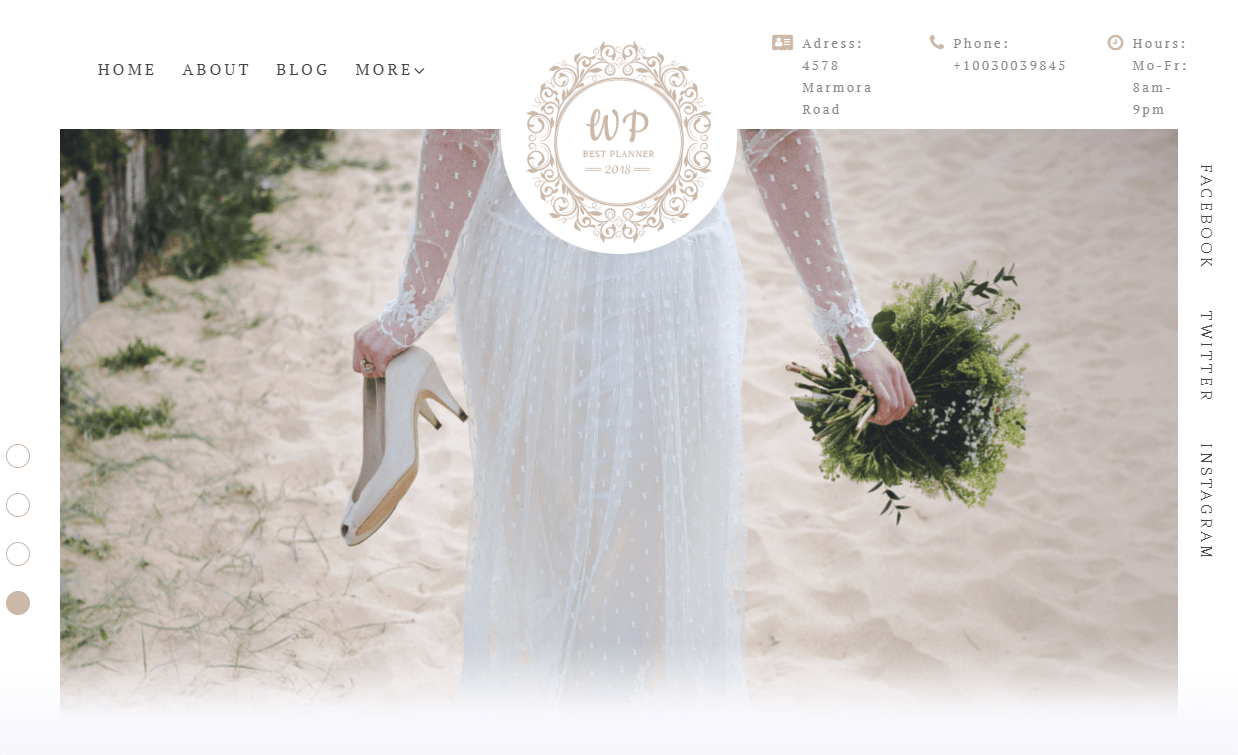 This one-page wedding website offers a complete package to plan your special day. The template has a powdery floral design that conveys the mood of the event. Make your choice when setting up background colors and photos in just a few clicks.
Charlie Flores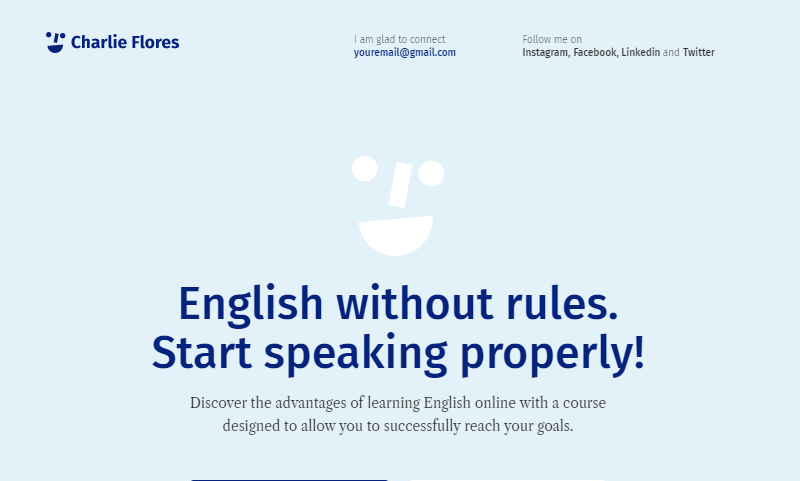 This is one of the most comprehensive portfolios of sites for educators. To promote your online learning services, you undoubtedly must have a portfolio on the Internet, and it doesn't matter if you are a beginner teacher or an experienced teacher. The landing page template includes a page builder that opens up more possibilities. You will find many impressive settings that will be very easy to figure out.
Startix Elementor landing page template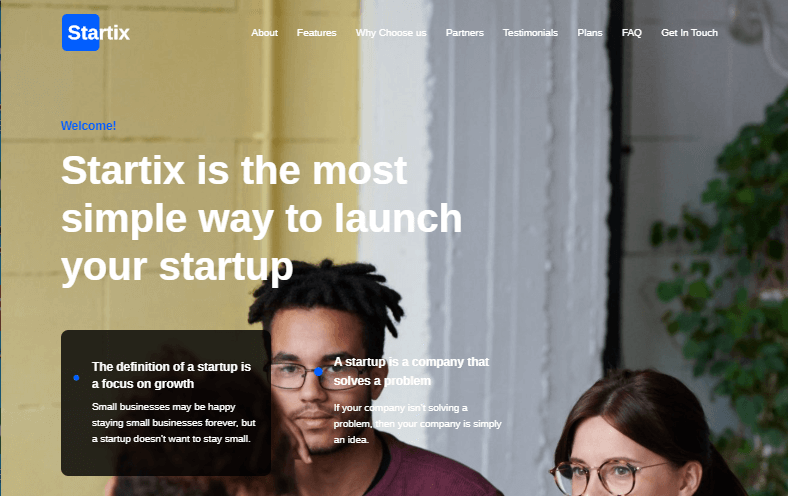 This is a starting site template that will allow you to increase your potential and attract even more customers. There are many features including social media icons, easy navigation, a slider, and much more. You can also use the Google Maps contact form and gallery integrated into the design.
StartEricus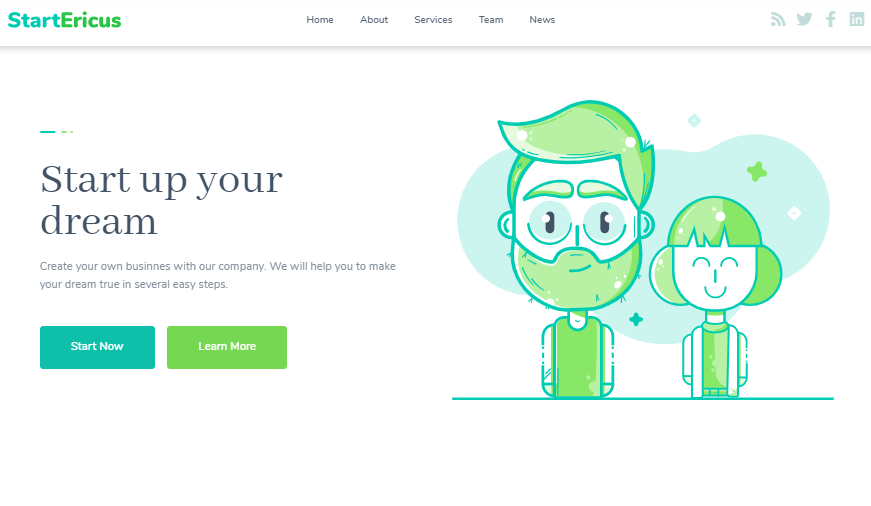 This is a WordPress site launch template that you can use for different projects. It can be either a corporate institution or a new freelance business. This is a unique and versatile tool that is unrealistically easy to use. The customizable, ready-made template has an unlimited number of images and colors.
Company events Elementor landing page template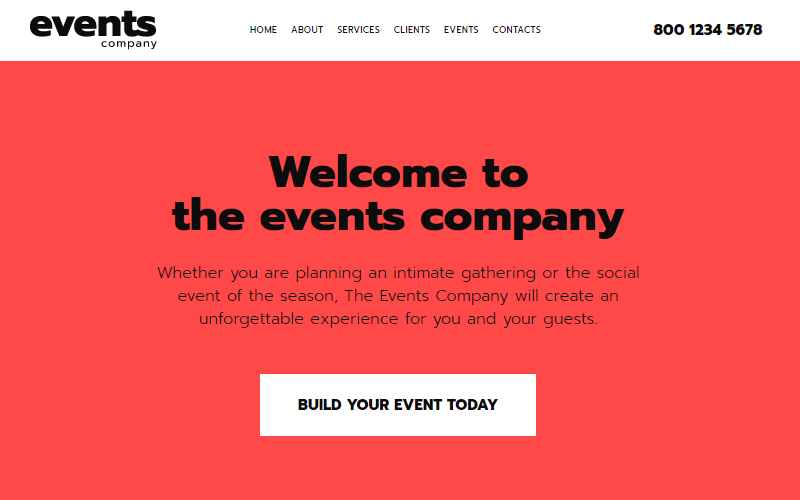 A versatile and multi-purpose, one-page WordPress template designed as a creative platform for creating sites for everyone. In order to climb to the top, plugins, resources, elements, and widgets that are ready to use will help you. A premium calendar also depicts your upcoming events, conferences, and meetings.
ProFlow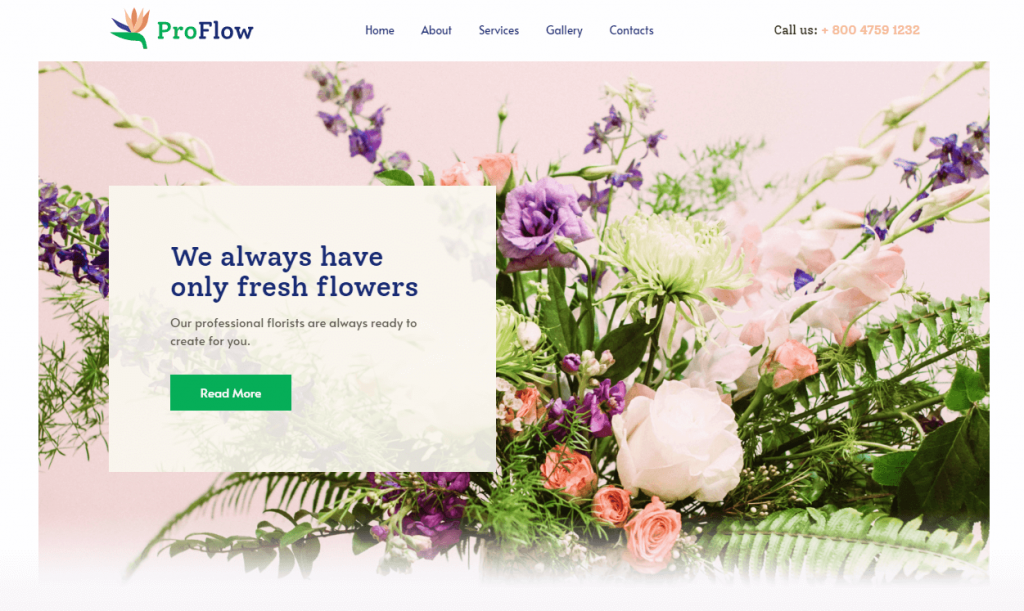 It is a clean floral site with elegant design and easy-to-use elements. When creating a site, you should always pay attention to its design and functionality. Thus, you can easily increase business efficiency and thereby attract potential customers. On this template, you can see the convenient flower delivery.
DesignCamp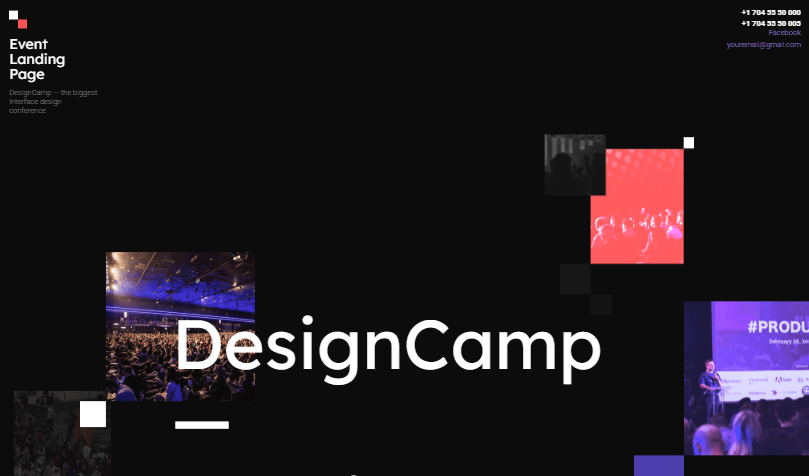 Adam Smith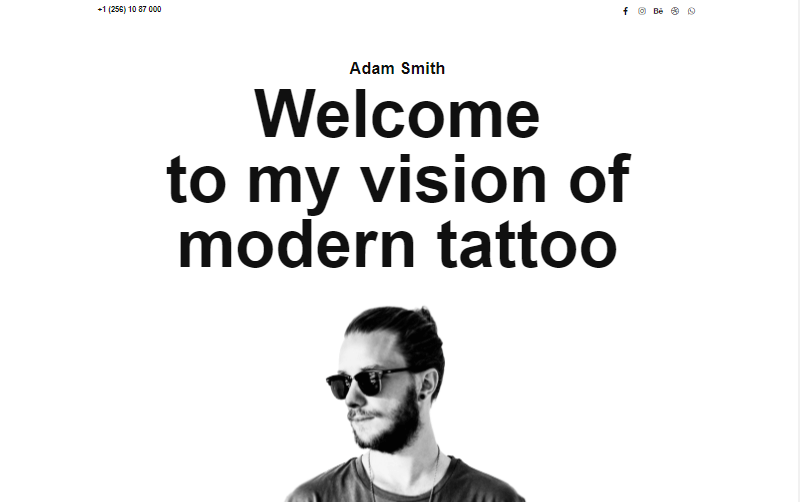 The WordPress theme for tattoo salons is something awesome and modern. In case, you like its appearance, you can save the default settings, provide them with your data and other user-generated content. Be prepared for the fact that your site will work with almost one click. Using the Elementor page builder you can customize everything to your taste.
Egrowit – one of the Elementor landing page templates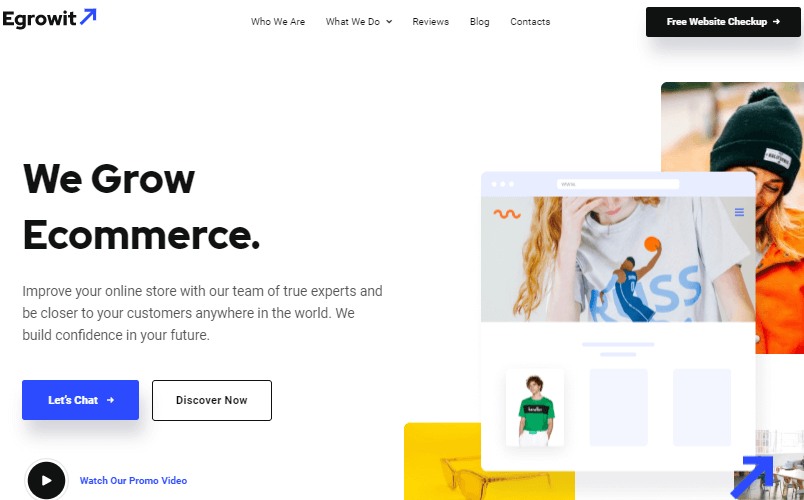 This topic was made for SEO professionals and marketers to increase their effectiveness on the Internet. Thanks to the clean design, you surely get several options for eCommerce. This requires zero experience and allows you to create sites of any complexity using a simple interface. You can completely rely on Egrowit, which has a clear SEO-optimized structure.
Mantro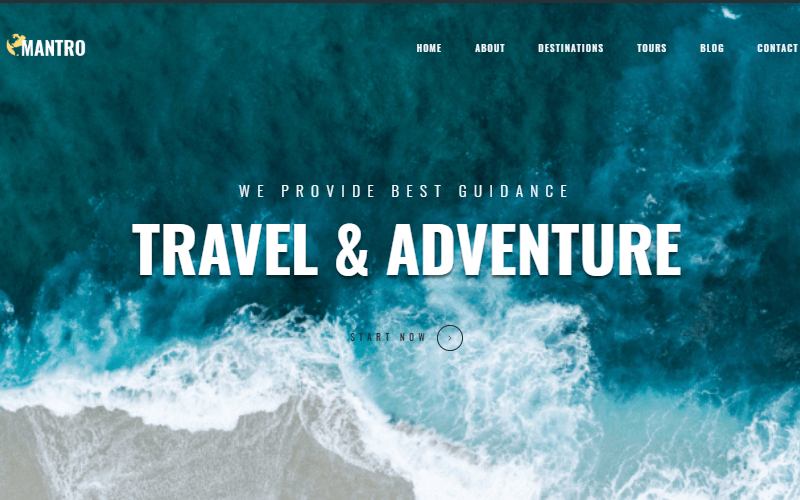 Then greet an attractive layout filled with amazing features that will help you create the perfect viewing experience for your users. Countless section styles, a ready-made one-page design, more than 100 widgets, and shortcodes are present in the package to make your life a little easier. The contact form provides users with an easy way to contact you if they have any questions or suggestions.
Emily Benson Elementor landing page templates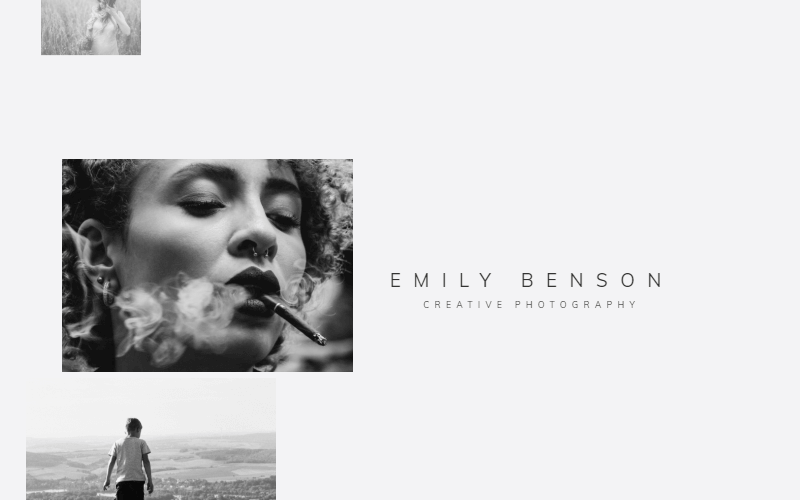 Unique one-page WordPress landing page for a portfolio of photos. There are many ways to customize this template as you need. Using simple, but at the same time powerful, Elementor options, you can adjust the element size, gallery style, color schemes, functionality, and much more.
Explore the Benefits of Your Business with Elementor landing page templates
Finally, with XLand, you get a set of plugins for the visual Elementor page builder. Use the plugin with an easy modular system. A huge library of templates for any area of ​​your site. You have the opportunity to create new parts of the topic. With it, you can also create a fully responsive menu with drop-down items, content modules. You can get creative and lively content in just a few clicks.
Super easy setup, just add visual effects and customize to your needs. You can also choose the best way to demonstrate content, vertical and horizontal tabs of the layout. You can easily create various pop-up window templates and set universal conditions for them, attach templates to specific widgets and display them on specific pages. Easy to use, you can apply parallax effects, add sticky elements, create the effect of extended columns, add creators of hotspots and create a "see more" button.
So, a carefully selected page serves as a springboard for the visitor to perform an action based on the information you consume. In an era of rapid development and expansion of websites, most web pages can be considered landing pages. A large selection of templates will also help you more easily and easily create exactly the design that you need. For this, you can choose from the prepared sections. Moreover, you get landing pages templates weighing $ 69. This is a saving of $ 500, which you would have to spend if you decided to buy the same templates separately.