Modern internet marketing includes many techniques and methods, which are aimed to increase sales effectiveness. In fact, there is a huge variety of ways to draw attention to your company on the Internet, attract new users, as well as advertise your product. Perhaps the most important tool that helps achieve all these goals at once is a landing page.

As a matter of fact, most entrepreneurs and startup founders who are seriously engaged in online promotion pay great attention to the creation and development of landing pages because with their help, you can achieve excellent results in several areas at once. So what is a landing page, why is it so important, as well as free templates that will help you to create one are the things we're going to talk about today.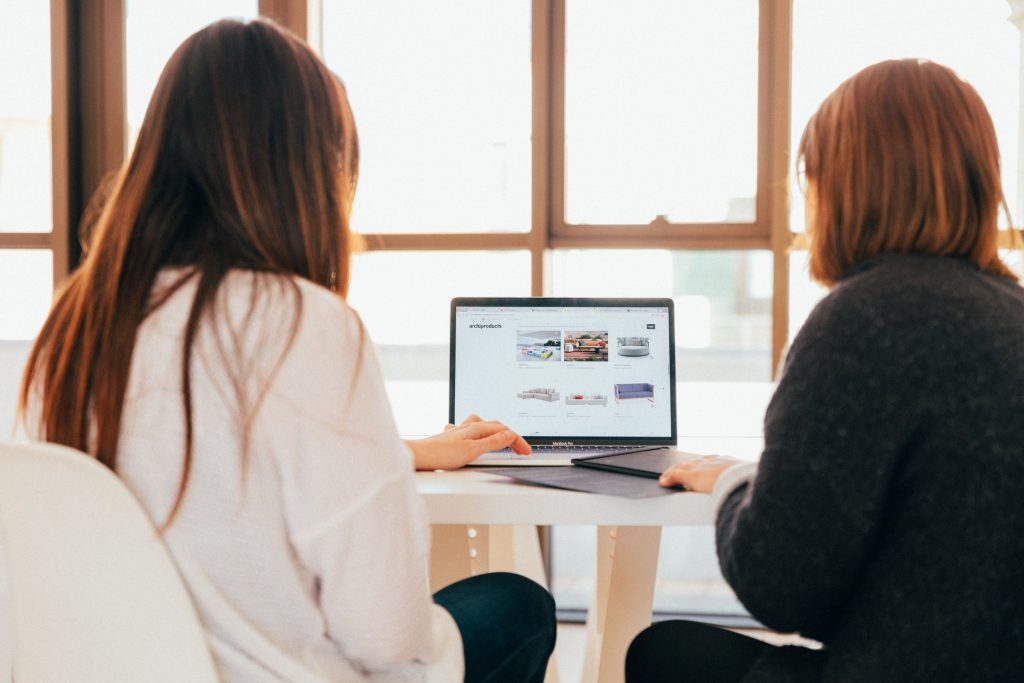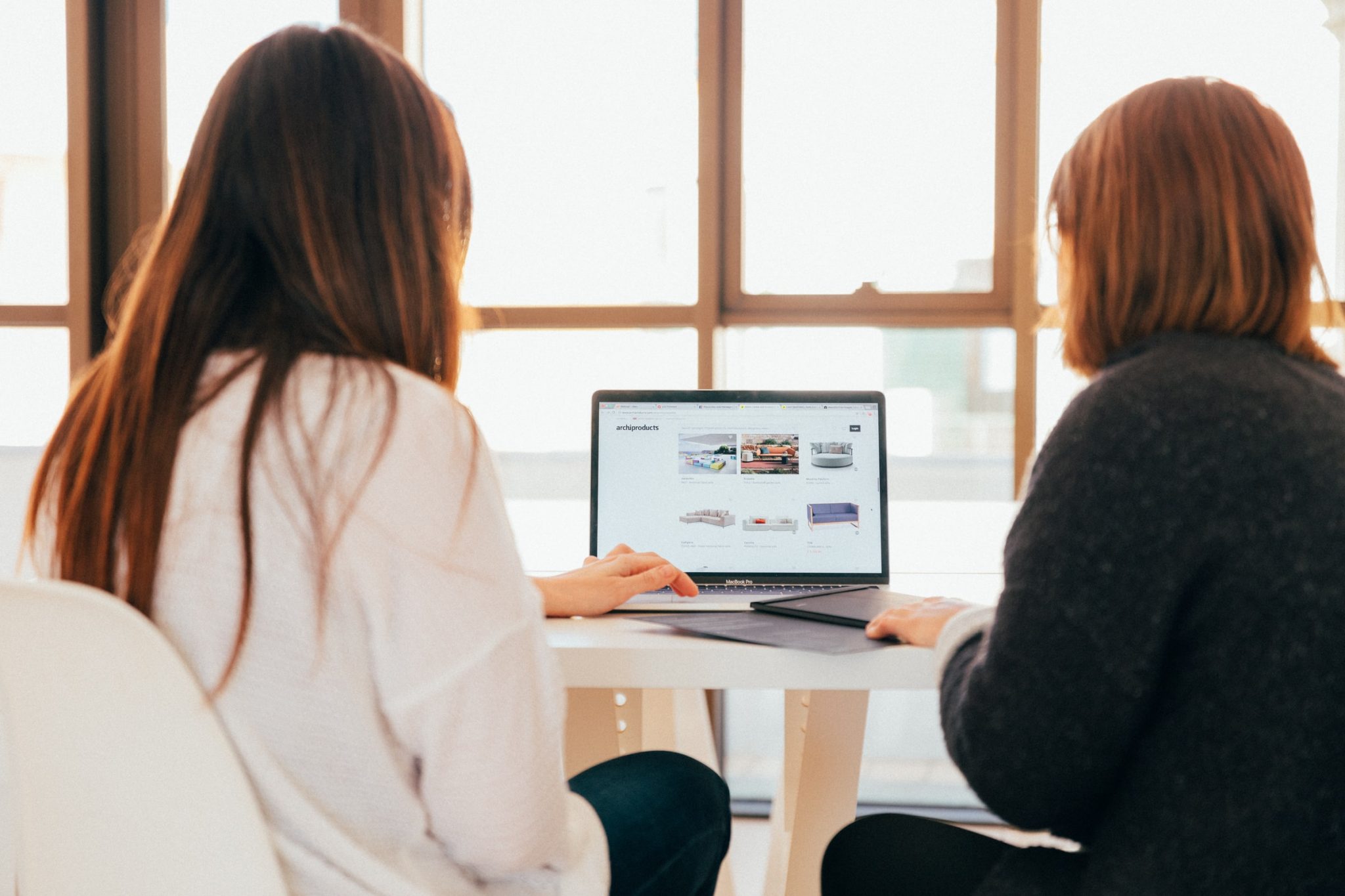 What Is WordPress Landing Page
The landing page is basically a one-page website, which aim is to ensure that the client that visits it performs the targeted action. As I have already mentioned, this site consists of one page, which contains all the information about a product or service the user needs.
The main purpose of such a page is to attract the attention of a potential client as well as to motivate him or her to place an order. You can offer your product or services using this page or create a subscription campaign. This very page can also serve as an MVP version of your online store or some other online service since creating a one-page website on WordPress with a free theme is super cheap and you can totally make it on your own even though you have no experience in building websites.
In general, a high-quality working landing page has to have stylish design, catchy text, as well as company contacts placed in strategically important places. Apart from that, you have to place a call to action too. In order to develop such a page, it is important to understand how human psychology works and what techniques and moves can make the visitor stay. With its entire existence, a landing page pushes a potential client to become an actual client.

Certainly, the success of your one-page site hugely depends on its design and layout. In other words, everything has to look professional and neat so that your potential clients won't consider your project a scam. Luckily, you can easily achieve this very goal using one of the free templates that we're going to talk about in more detail later.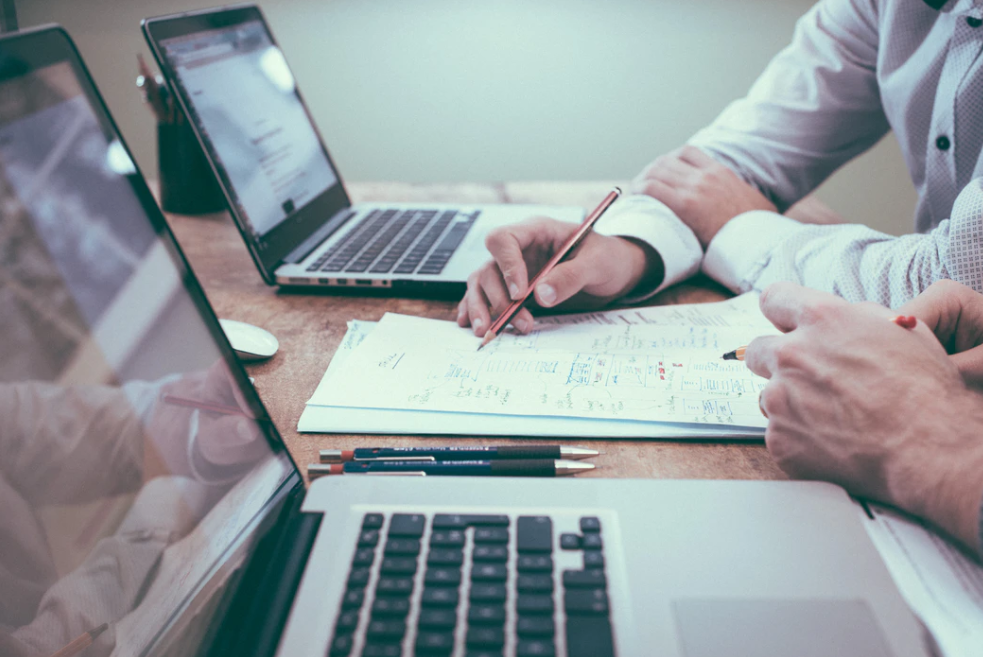 WordPress Landing Pages and Events Organization
As I have already mentioned above, landing pages are made for attracting people's attention to pretty much any project, product, startup, or service. That being said, event organizers can really benefit from having such a page. Let's just imagine that you are going to organize a charity concert. You have already booked the artists, venue, and done pretty much everything in order to make the concert happen at the appointed time.
Now you need to attract the attention of the potential audience and sell them the tickets to your concert. So you create a landing page where you put the basic information about the concert, your contacts, as well as a form for booking the tickets. After that, you arrange a targeted advertisement and voila your charity concert is sold out. Simple as it is. So if you organize any sort of events from concerts to leadership workshops, such a page will be particularly helpful for you.
Top 5 Free WordPress Landing Templates
Certainly, the fastest and easiest way to create a one-page website by yourself is on WordPress and a neat pre-made theme is going to accelerate this process even more. Besides, using a theme, you can create a professional design for your page in literally no time. The good news is there is a whole bunch of cool free options and today we're going to take a look at some of them.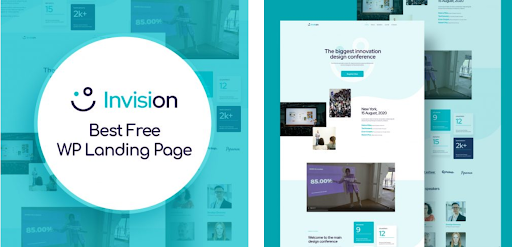 A stylish professionally-designed theme that will no doubt help you achieve your goals. Designed in light-blue colors, this very theme will surely make your site look neat, professional, and trustworthy. The template itself is developed by Zemez, a team with more than 15 years of experience in this field. In fact, Zemez is one of the most popular vendors on MasterBundles and you can find more of their themes here. So considering everything I mentioned above, you definitely want to give this freebie a shot.
Main features:
Responsive design
Easy to customize
Contact form
Compatible with IE8, IE9, IE10, IE11, Firefox, Safari, Opera, Chrome
Comes with a variety of pages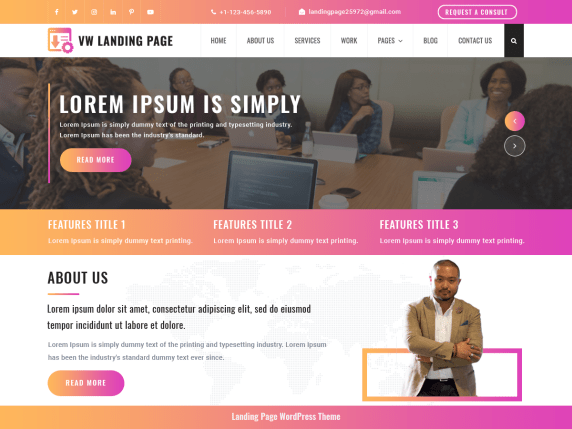 Another stylish option that will help you achieve all of your goals, so make sure to check this one out.
Main features:
CTA buttons
Fully customizable
Multilingual
Cross-browser compatible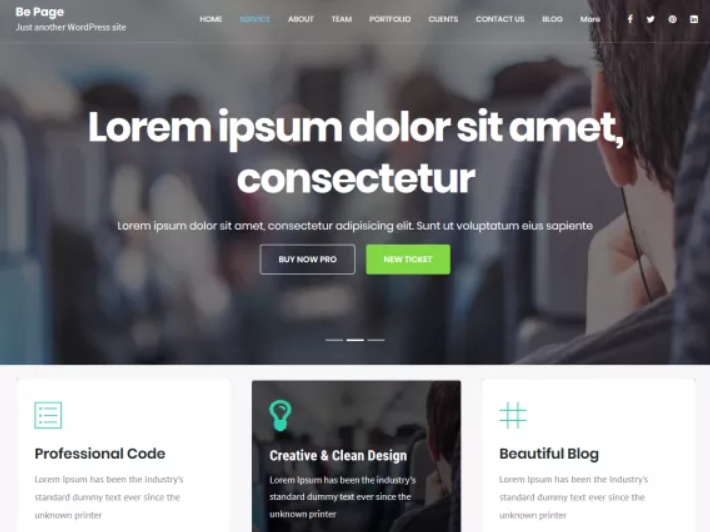 An elegant option for those of you who appreciate simplicity in everything.
Main features:
Compatible with Elementor
Bootstrap framework
Responsive layout
Clear documentation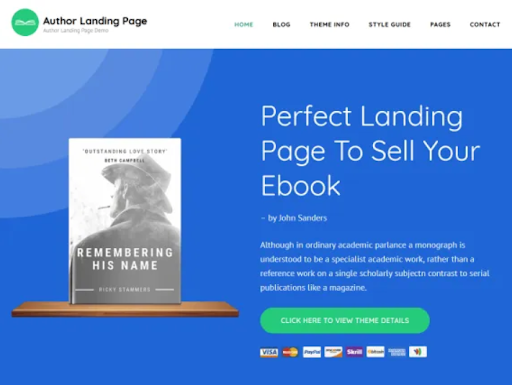 This one is a lovely option for those writers who want to advertise their new book. So if you are a young author, you should be particularly interested in this elaborate theme.
Main features:
SEO optimized
Compatible with WooCommerce
Fully responsive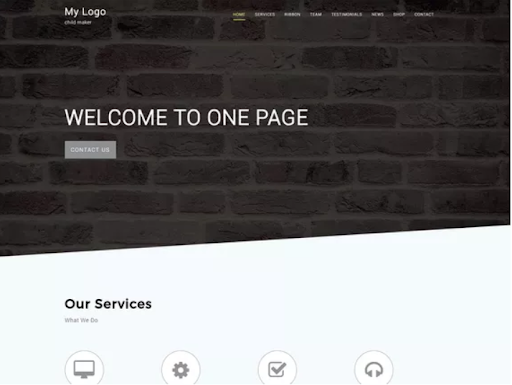 Last, but not least, a beautiful multipurpose option for all occasions.
Main features:
ThemeHunk customizer
Responsive slider
Contact section with lead generation functionality
Wrapping Up
As you can see, a landing page is rather important for both business projects and events. The coolest thing is that with WordPress you can easily create such a page completely on your own and a lovely pre-made theme will make your page look professional and simply stunning. In addition to that, there is a huge variety of free themes, some of which we checked out today, which means that you can create a landing page almost for free. So do not hesitate, download a theme, and create your one-page website today!
FAQ
Is a lading page necessary for event projects?
It surely is. Moreover, as I have already mentioned above, it can significantly boost the popularity of your event. I would say that it is a must for most event projects.
Are premium options better than free ones?
In general, premium themes have more unique features, but for a one-page site, a free template is more than enough.
Where can I look for decent premium themes?
If you still want to try out premium templates, you can check them out on such marketplaces as MasterBundles, Creative Market, or Theme Forest.
What is an example of a good event landing page theme?My personal favorite is Free WordPress Event Landing Page – Invision.