An online business is a modern solution to improve your income. Moreover, it is the best way to take your business to the next level. But it takes a lot of effort to make a business successful. There are many special marketing techniques, strategies, and means by which you can achieve recognition and popularity for your online shop. Therefore, I suggest exploring this article about Shopify Email for email marketing.

So, have you taken the big step and joined the world of eCommerce? Do you want your online shop to become popular and sales to increase steadily? Then you will definitely benefit from the knowledge you gain from this article. After all, thanks to the information you receive, you will be able to take your online shop to a high level!
What Is Shopify Email Marketing?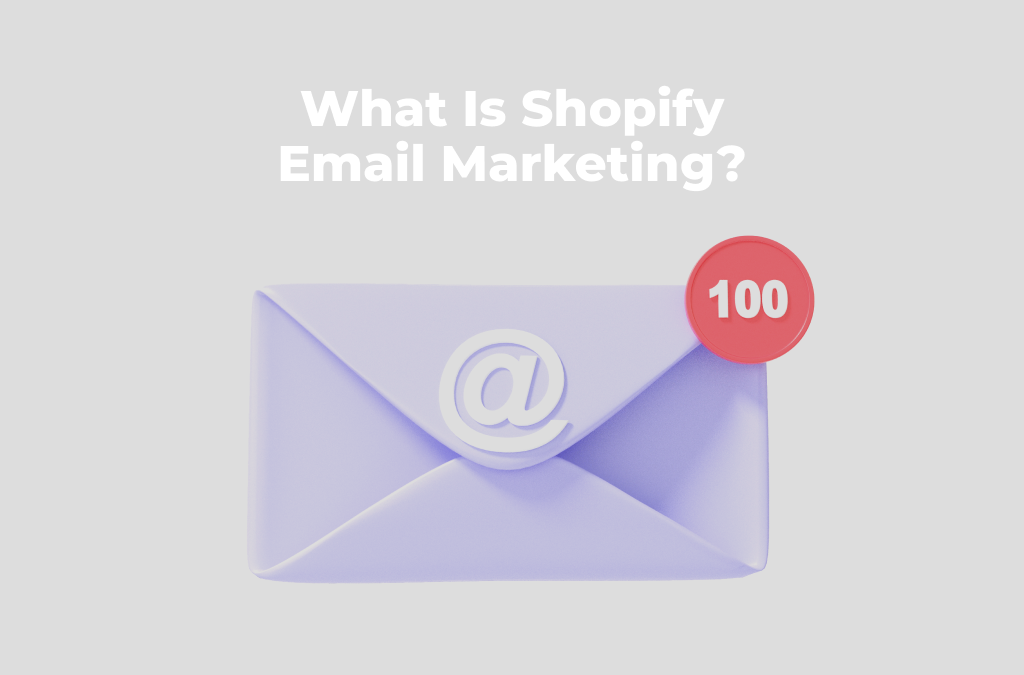 First, let's find out what email marketing is. And then, let's find out what Shopify email marketing is. Moreover, let's find out what its main purpose is.
Many experts believe that email marketing is one of the best and most effective forms of marketing. In other words, it is a way to promote products or services through email communications. Email marketing is a top digital media tool because it not only attracts and retains customers but also increases brand loyalty.
Advice! The article Digital Marketing for Dummies 2022 has a lot of up-to-date information about successful marketing strategies.

Moreover, the purpose of email marketing is this:
increased brand awareness;
an increase in sales;
trust building;
increasing traffic;
shortening the buying cycle;
automation of routine tasks.
For its part, Shopify Email Marketing is an email marketing platform specifically designed for Shopify shops.
According to many business people, Shopify is the most innovative eCommerce platform. Moreover, it is the place where all the conditions are created to make your business the best it can be.
Besides, the aim of Shopify Email for email marketing is to create an easy and convenient way for eCommerce shop owners to conduct email campaigns to attract potential customers, create promotions and engage subscribers.
Why is Shopify Email for Email Marketing Important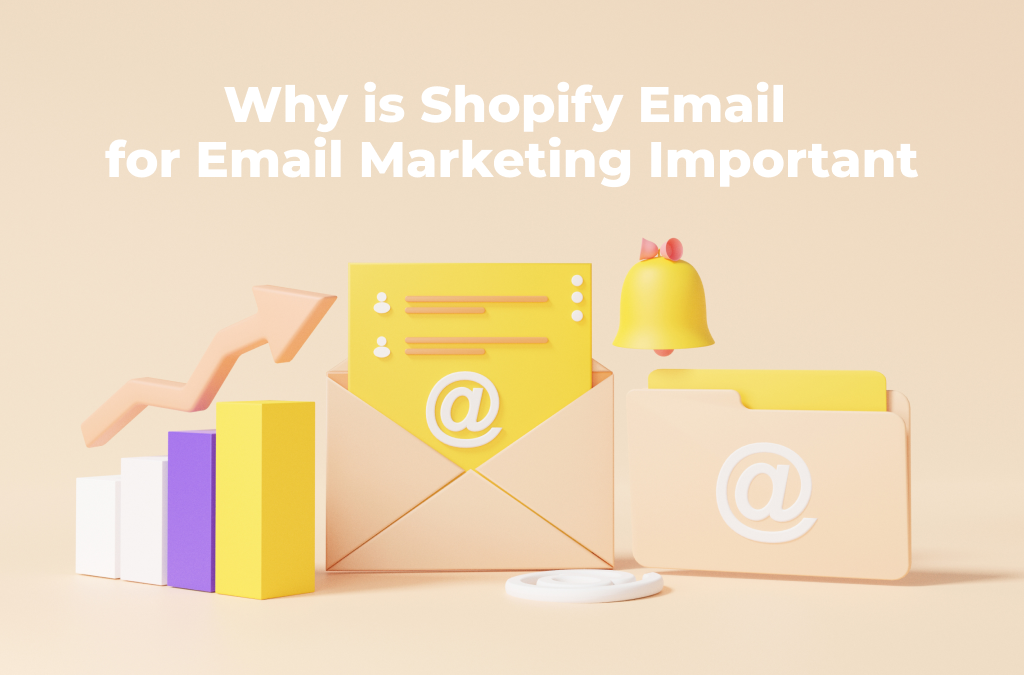 Email marketing is developing every day, embracing new trends. What is constant is that email remains the "preferred channel" of marketing communication for every age group. That's why Shopify Email for email marketing, as a marketing system tool, is a very important aspect of a successful online shop. After all, according to various data, more than 2 million merchants already sell their products thanks to Shopify. Moreover, more and more businessmen are choosing Shopify because there is a wide range of convenient and out-of-the-box offers.
Furthermore, many companies provide you with a large number of ready-made Shopify themes for different kinds of businesses to choose from. For example, the Zemez team of Ukrainian professional developers has created 1000+ unique Shopify themes. In the arsenal of this team, you will find the best option of a fully ready-made Shopify template for any business. You should pay special attention to the best-selling Shopify themes. Such as Roxxe, Vendy, Delori, Mysterio, and many others! All of these themes are popular. After all, Shopify themes are easy to set up, affordable and unique!
This is why the issue of competition comes first. For this reason, it is important to use the right marketing tools to promote your online shop. This is why Shopify Email for email marketing is a very important aspect, as it is:
key to increasing traffic;
increasing sales;
maximizing return on investment.
Shopify Email for Email Marketing: Pros and Cons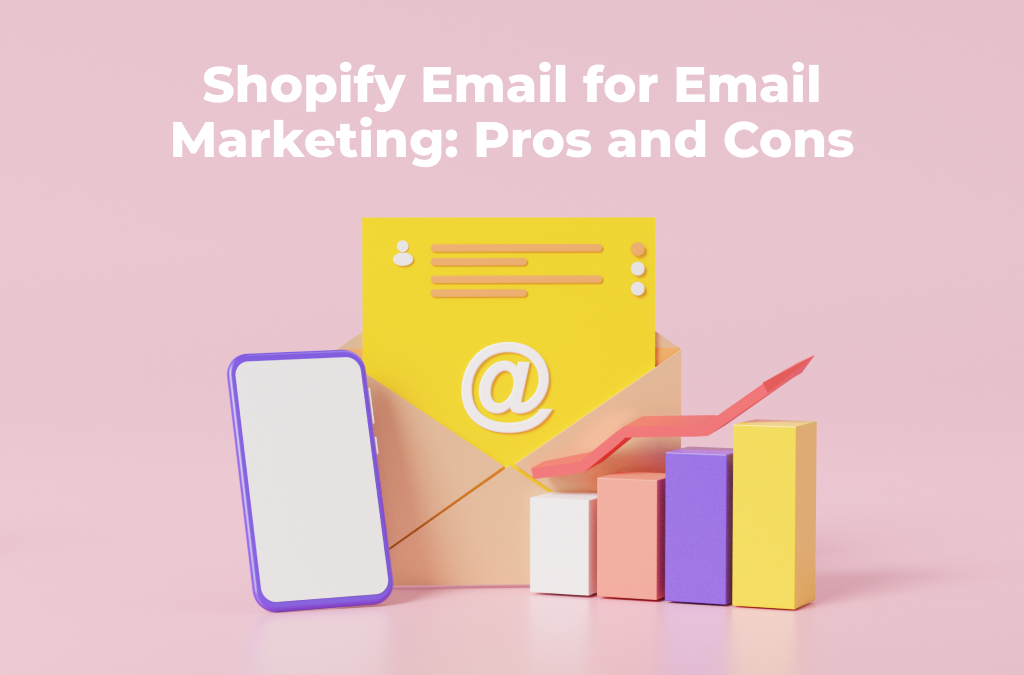 Like any eCommerce system, Shopify email has certain advantages and disadvantages. And in order to adequately judge this system, it is imperative to understand all the advantages and disadvantages.
Pros:
fast loading times;
adaptive and fully ready-to-use templates ;
no programming experience is required to use Shopify emails;
multi-channel capability (with customer data in one place);
the ability to track the effectiveness of your email campaigns;
flexibility (you can create any campaign you want).
Cons:
only available to Shopify shop owners;
limited e-marketing automation;
no detailed customer segmentation.
Therefore, with the benefits listed, I can confidently say that the above aspect of a successful business is a great tool for achieving the desired results!
What Shopify Features are Available for Email Marketing?
Today, the Shopify eCommerce platform is the backbone of the online retail business. And the variety of out-of-the-box solutions for your business is further proof of the demand for the platform. But what features is Shopify Email for email marketing equipped with?
Firstly, the Shopify platform is characterized by easy setup and ease of use. What's more, it provides a fully hosted web solution and eliminates the need to worry about platform software updates. 
Secondly, Shopify provides many new and interesting features that are mostly unavailable on other existing platforms.
A few features:
An easy-to-use editor. You'll be able to create unique emails. After all, there's a handy drag-and-drop editor and fully customizable templates that will make your website recognizable.
Variety of ready-made templates. What's more, you don't have to do any extra coding! The ready-made templates automatically upload products, prices, and other additional information directly from the online shop website.
Automation. Has built-in automation for large audience engagement. Simply select one of the suggested templates, edit your emails, set up the automation, and enjoy increased website engagement!
Campaign management. You will be able to create, send, automate, and track campaigns. These features will help you output.
All the above features that Shopify Email for email marketing has to offer are sure to boost your sales and take your business to the next level!
Conclusion:
The popular eCommerce platform Shopify is helping businesses grow in this time of digital revolution by offering new ways to engage with customers online. And Shopify Email for email marketing is the perfect solution for a successful business. After all, this system has many advantages and functional and technological features. Shopify email provides tools that help you develop great relationships with your customers, enter into trust and thereby encourage them to buy. Therefore, I definitely advise you to choose the Shopify theme and use Shopify email for email marketing for a successful business!