Shopify Customer Engagement: Top 7 Techniques
Shopify customer engagement plays an important role in promoting your store. Being one of the most popular platforms for eCommerce websites, Shopify offers dozens of ways for establishing a powerful store. However, creating a memorable website isn't enough for your store. You also need to retain your current clients. With the latest achievements in online marketing and eCommerce, it is easy to do. Getting your customers' attention is essential for any online store, and we can help you get started with it.

As you may have guessed, today we'll talk about methods of result-oriented interaction with your customers. From using social networks to setting up special offers, diverse possibilities provide varied engagement depending on your goals. We'll also talk about creating a loyalty program for your store and how it can impact your sales and client base. Lastly, we'll discuss the role of mobile-friendly design and Shopify apps in improving your customers' buying experience.
The Role of Shopify Customer Engagement
With the development of web technologies, the way of interacting with customers has also changed. The Shopify customer engagement provides more channels to help you develop long-lasting relations with your clients. Both you and your clients can benefit from properly designed interactions. One of the many reasons for well-designed customer engagement is increasing loyalty. Also, with the right approach to this task, you can build a reputation and company image that will help your online store grow. While there are many possible ways to engage your customers, here are some of them that are considered the most useful with Shopify:
Loyalty program;
User-friendly website;
Authentic customer reviews;
Using social media tools;
Mobile-ready website design;
Shopify apps integration;
Regular special offers.
Increasing your store's sales is just a small part of the benefits that customer engagement provides. Your eCommerce business can also increase customer retention and find what your brand needs to be more successful online. However, all of this is impossible to achieve without proper planning. Also, deep and detailed research is mandatory for better results of all customer engagement measures. Knowing the needs of your clientele means that you have a genuine interest in improving their buying experience. And when you gather enough data about the preferences of your customers, it is time to start working on an engagement strategy.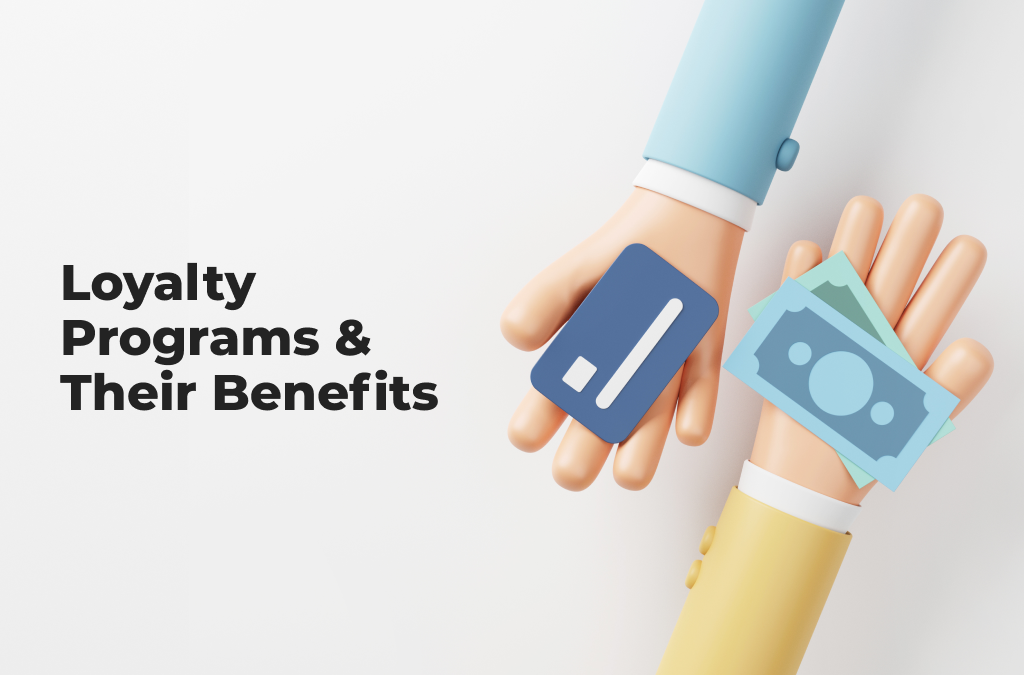 Loyalty Programs & Their Benefits
Using loyalty programs for Shopify customer engagement is one of the time-proven tactics to better relations with your clients. According to recent data, the majority of consumers prefer brands with loyalty programs. While offering various bonuses, these programs motivate buyers to make new purchases in exchange for points. The latter can be used later to get certain rewards, discounts, and free products. By doing so, both clients and companies benefit a lot. A well-established and thought-out loyalty program helps to build a worthy public image for your eCommerce website. While the types of loyalty programs vary, all of them allow you to shape your brand's trustworthiness and public image, too. Even if your main goal is increasing sales, loyalty programs can do much more.

Some programs involve additional payments or value-based contributions. For example, you can let your buyers donate a percentage of the product pricing to charities. However, most loyalty programs are based on points. With Shopify, you can create such a program for your store by simply installing or using a dedicated store app. For example, such applications as Smile or Seal can be used to get started. Aside from giving powerful tools for loyalty programs, they also help you manage your online marketing campaign, discounts, pre-orders and create subscriptions. Still, earning the loyalty of your customers is just the first step to better engagement.
User-Friendly Websites & Shopify Customer Engagement
The next step of Shopify customer engagement we are going to talk about is how user-friendly your store is. Making every step of purchasing products through your website is vitally important for your success. A potential customer has to be satisfied with every second spent on your site. This is also true for login pages and checkout forms. You may have a well-established site with an awesome design. Even in this case, improving some elements of your store can be useful. Optimizing your user's browsing and buying experience is one of the first steps to better engagement.
Try to make it easy for your customers to find the information they need. The proper approach to navigation on your site will help with it. In case your store visitors have any questions, they should be able to easily contact you. Whether you're using a chatbot or an integrated messenger app, it must be visible to your clients at all times. Also, avoid overloading your website with unnecessary elements that may mislead or annoy your customers. The goal of a user-friendly website is to be easy to use. Remember that it is also important for regular customers to stay secure while shopping. This includes adding an SSL certificate and even additional extensions to your store to protect it from fraudsters and hackers.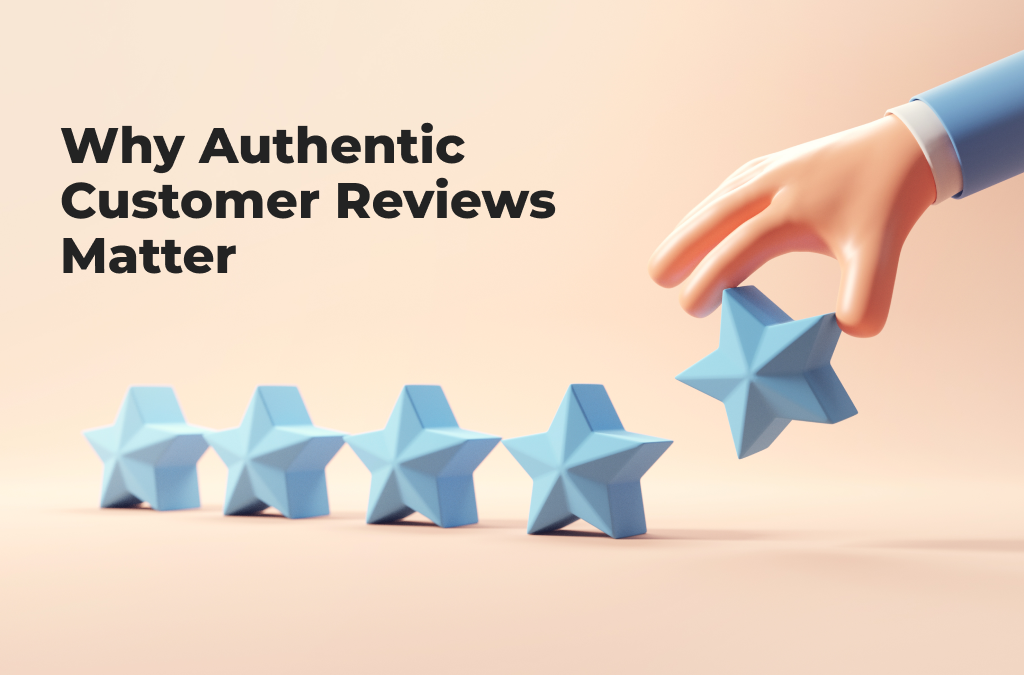 Why Authentic Customer Reviews Matter
The reviews submitted by your first-time or regular buyers can also positively impact Shopify customer engagement. Authentic opinions and comments always get the deserved attention from potential customers. While looking for interesting and top-rated products, your eCommerce website visitors will undoubtedly read the reviews first. Thus, it is important to have quality reviews from actual customers. They can help you win the trust of your clients. Besides, you can add testimonials received from social pages and other review services like Trustpilot. It may be a comment about your level of service or a particular user experience. All in all, diverse reviews are a must-have for any store as they:
Create a proper first impression;
Allow potential customers to find you;
Improve the experience of your clients;
Help you increase sales and traffic.
However, all reviews need to be properly presented first. The review section has to be well-designed and visible. Your customers should be able to easily find the reviews they are looking for regardless of the section. This is why proper design plays such a huge role in establishing a successful store. Also, don't forget to e-mail your past customers who may be willing to leave a review. This strategy works best for regular customers. They are more likely to leave positive comments than first-time buyers. People who regularly purchase products in your store have a higher chance of attracting new customers. One of the ways to do so is by sharing their buying experiences.
Using Social Media for Customer Engagement
Many companies rely on social media for building strong relations with their customers. This is also true for online stores. Every business builds its interaction with clients using social pages these days. And Shopify customer engagement also depends on the proper social media campaign. Starting with detailed research, a well-built strategy for your social accounts can help you reach out to your regular and potential customers. However, before doing so, you need to determine your target audience and choose the desired channels. From Facebook to Instagram, multiple platforms allow you to get instant feedback from your clients.
Encourage people to follow your store's socials by posting relevant content. It can be a sneak peek of your new collections on Twitter or an AMA session on Reddit. Well-prepared posts can help your clients know your brand better. You may also benefit by creating posts that are exclusive to certain media. For example, think about scheduling a series of posts that give some useful information. Posting facts about your products is also a great idea. There are other ways to engage with your customers via social media. One of them is to offer exclusive discounts to your followers and subscribers. Many companies share promo codes and specials that can be redeemed on their site. To do so, customers need to connect their social accounts. This allows you not only to grow your client base but also to get a direct connection with your followers.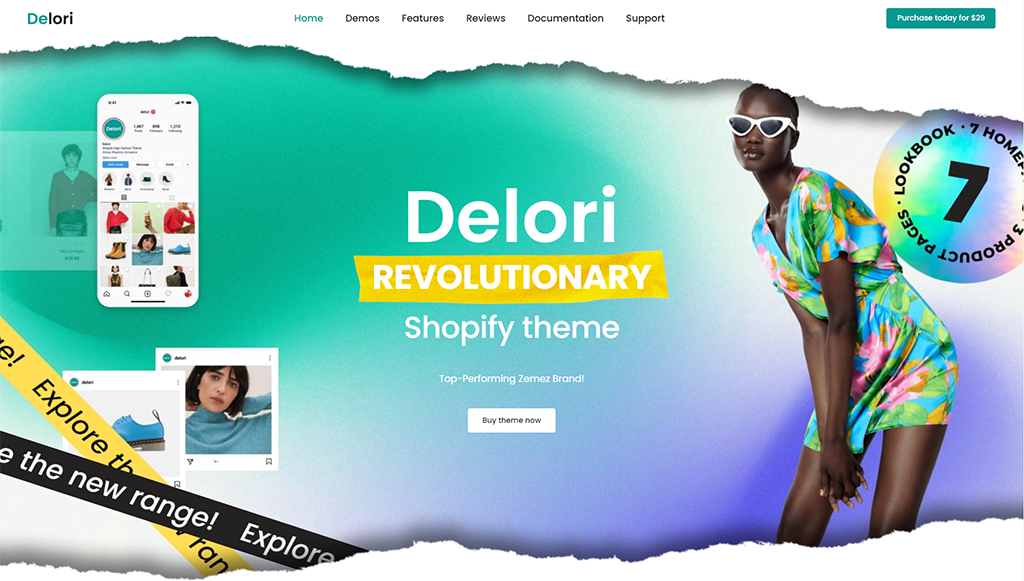 Mobile-First Web Design and How It Influences Your Customers
If you are just starting with eCommerce, it is recommended to design a mobile-first online store. This will also help you increase Shopify customer engagement. A varied range of ready-made responsive Shopify themes allows you to easily pick the right look for your store. Furthermore, this platform offers flexible tools for site customization. Using the Shopify Page Builder, you can change and edit any element and section. This approach helps with creating a design that your target audience appreciates. This way you'll be able to establish trusting relations with them at an early stage. When choosing a design, remember these decisive factors that create a pleasant user experience:
Make your website easy to navigate;
Publish the detailed product description;
Add authentic and relevant reviews;
Offer user-generated content (photos, videos, etc.);
Don't overload your website UI with useless information.
These are just several pieces of advice for those who are starting their eCommerce journey. To get a properly designed site right away, we recommend choosing the Delori theme. It provides a responsive, clean, and spacious design. A wide range of layouts allows you to perfectly present your trending and new products. Its mobile-ready approach is great for stores oriented toward the #1 platform for online shopping. It is developed by the Shopify 2.0 requirements. Also, this solution is well-optimized and supports major Shopify apps. They can help you engage with your customers. Besides, it is reasonably priced and is available right now for $29. Check out its live demo to find out more about Delori.
Discounts and Special Offers as a Way of Engaging Your Clients
Setting up special offers can also help a lot with Shopify customer engagement. Many clients enjoy being offered exclusive discounts. This encourages them to explore your online store. Regular specials for high-quality products can heavily increase your eCommerce website's traffic and sales. Your first-time buyers will become regular clients if your offers match their needs. Also, we suggest combining e-mail marketing, well-designed banners, and catalog updates. These techniques can improve the potential of growing your client base.
However, specials aren't the only way to better sales and engagement. They are often backed up by related content. It is also necessary to make relevant publications on the store's blog and social media. This is especially important when organizing an event with discounts and exclusive prices. It allows you to attract the attention of your customers. The website newsletter can also be used for further promotion of summer or holiday sales. Besides, combining several of the above-mentioned methods leads to better event coverage. Using all of these encouragement tactics guarantees outstanding results for your store.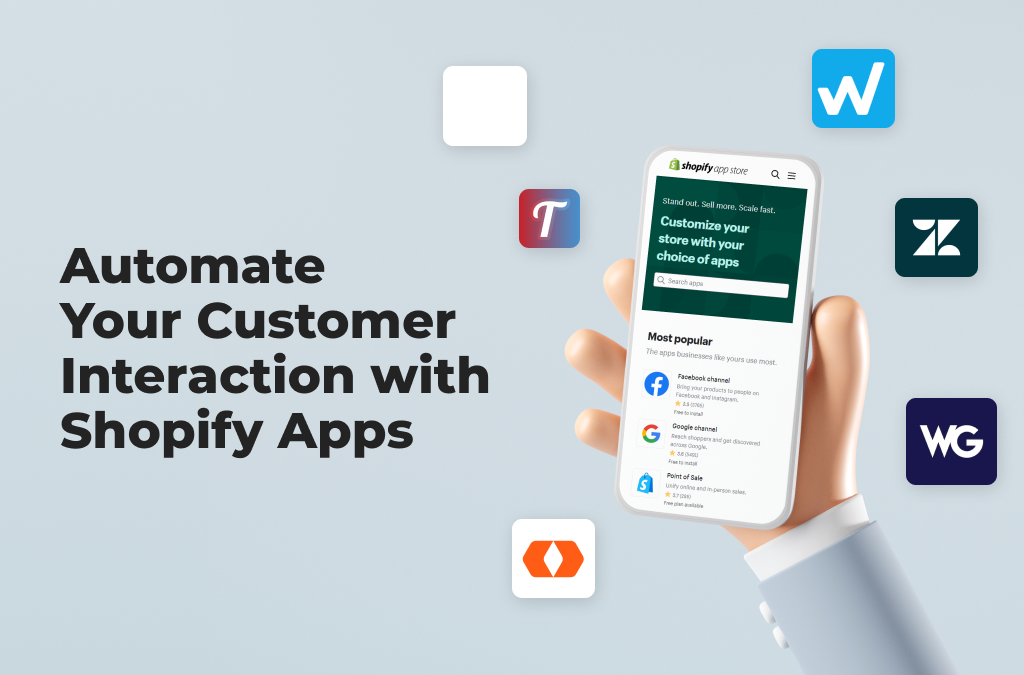 Automate Your Customer Interaction with Shopify Apps
Setting discounts up manually can be tiring. That's why we recommend using special apps that do this for you. With a variety of apps available on the Shopify App Store, it is easy to find the ones your store can benefit from. Offering free & paid applications in diverse categories, the app store allows you to quickly select and install any app you need. They can help with planning your online marketing campaign. Some apps also manage sales and reviews. Thus, the platform provides what you need for Shopify customer engagement. Here are some of the apps you might consider for your online store:
These are just a small part of what Shopify provides for eCommerce site owners. From SEO & SMM to customer service, these apps can help you deal with lots of tasks. Furthermore, some Shopify themes come with pre-installed apps. All of the modern themes also support the vast catalog of applications. Most importantly, some apps allow you to comprehensively manage your store. You also may be adding new products or launching a promotional offer. Whatever it is, Shopify offers effective automation to all routine processes. All this makes this platform the world's #1 choice for eCommerce business and customer engagement.
Shopify Customer Engagement Techniques: Conclusion
We hope our guide to Shopify customer engagement was useful for you. Regardless of what store you're managing, these methods can help you grow your client base. Furthermore, remember to keep a thought-out approach to online marketing. With it, you'll be able to both drive your sales and retain customers. This will help you shape your brand's future. Also, properly designed customer engagement is great for improving your store's online ranks. It can be done using various channels and sources.
For more interesting guides about web and online marketing, feel free to browse our blog. We regularly publish new articles for readers and users of diverse experience levels. Also, don't forget to take a look at our theme portfolio for more Shopify tools & solutions. On our website, you can find more great themes and templates for various platforms, too. And if you prefer to get news via social networks, we invite you to our Instagram and Facebook pages. With Zemez, you can always stay in the know of the latest in the world of eCommerce and web design.